Monochrom - Jerk.
Sometimes it seems that time, or some movement in our affairs, stops, freezes.
At such moments, one really wants to see a leap forward, a leap that will make it possible for the bee to break away from the flower and soar into the air, feeling a sense of accomplishment.
Calm, a little like strong wings, it is comparable to hot, exhausting heat, but everything comes to an end, so does a hot day, followed by a cool evening.
You know, the more nectar and pollen a bee has collected, the more difficult it is for her to take off and fly to the hive.
So, the general calm in the crypto market, with many different investments, is so painfully reflected in our attempts to fly to the moon, but we have to wait, there is no other way for people to achieve what they expect.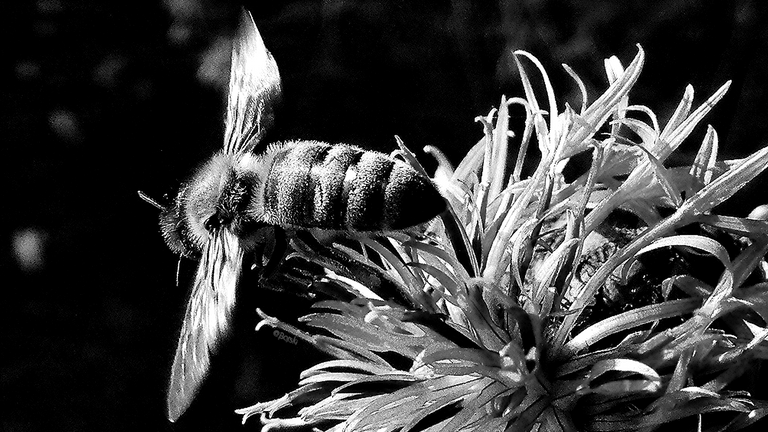 Photos taken with a Sony Cyber-shot DSC-HX300 camera.
Author @barski
---
---