Mushroom Morning.
Morning for a person who went to the forest to pick mushrooms is like the morning of someone who decided to swim in the sea before the sun warms the azure waters.
Do you remember that feeling when you have to take the first step into the water?
The water is crystal clear, weak waves slightly ripple in the eyes, and the freshness of the waters beckons and stops at the same time.
At such a moment, you need to take a step of courage, the first step, it is the most difficult, but then, having plunged into the water, you understand how good your life is.
Similarly, everything happens to those who went on a quiet hunt for mushrooms.
You need to take the first step into the thick grass, covered with dew, through which rays of light shimmer.
One step separates you at this moment from the goal of your journey, you need to take it.
This small clearing with young birch trees was beautiful. I didn't find shribs, even though I got my shoes wet in the swamp, but I don't regret taking that first step.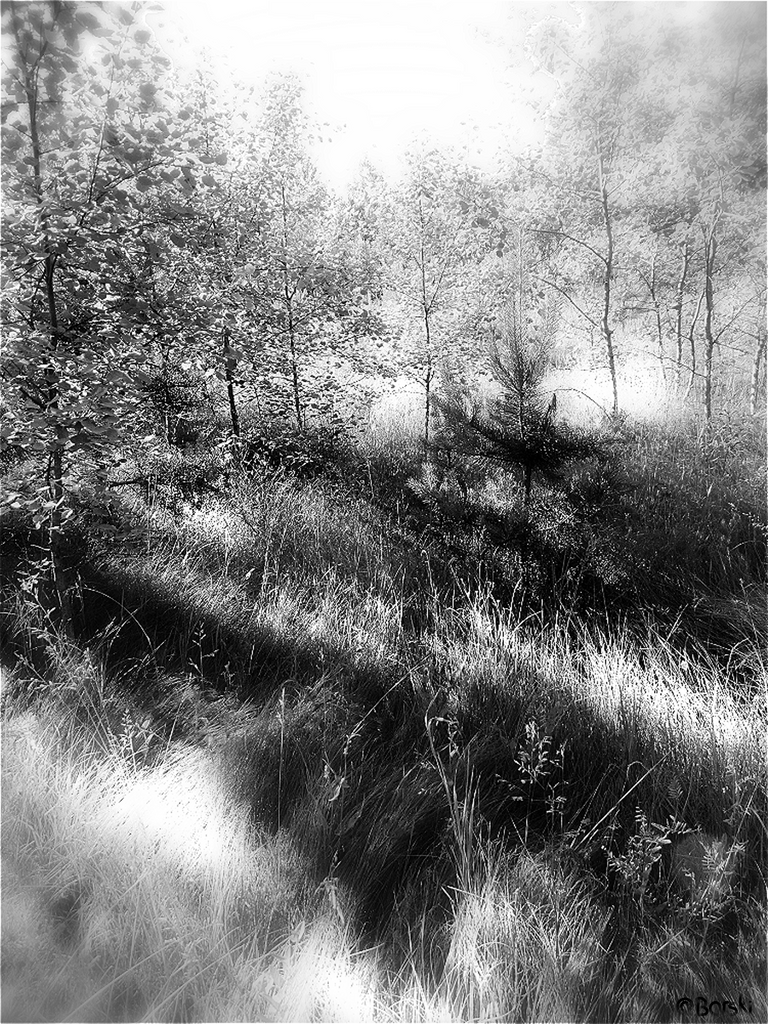 Photos taken with a Sony Cyber-shot DSC-HX300 camera.
Author @barski
---
---