PHOTO of the DAY - Crow named "Bitcoin"
It is very interesting to watch the birds, especially in those moments when they behave in an unusual way, for example, when they enjoy the appearance of the first puddles after winter and bathe in them.
At such moments, you can catch shots when the movements of the birds are a little ridiculous and the reflections of the birds in the water are quite good.
I like to rotate such photographs around its axis and find more interesting angles.
For example, looking at this photograph, I wanted to give a nickname to the crow, which, standing on the shore of a puddle, cast its reflection on its surface and, as you already understood, judging by the title of this post I gave her the nickname "Bitcoin."
Yes, if a bird flies up, its reflection will fly down, but if you turn the photograph over, everything will happen exactly the opposite, the reflection will fly up, and the crow will rush into the abyss.
So, some experts say that it is time for bitcoin to take off, while others see that their forecast for a further fall was accurate.
Regardless of which way this bird flies, the chances of loss and gain are equal, but ... where will it fly?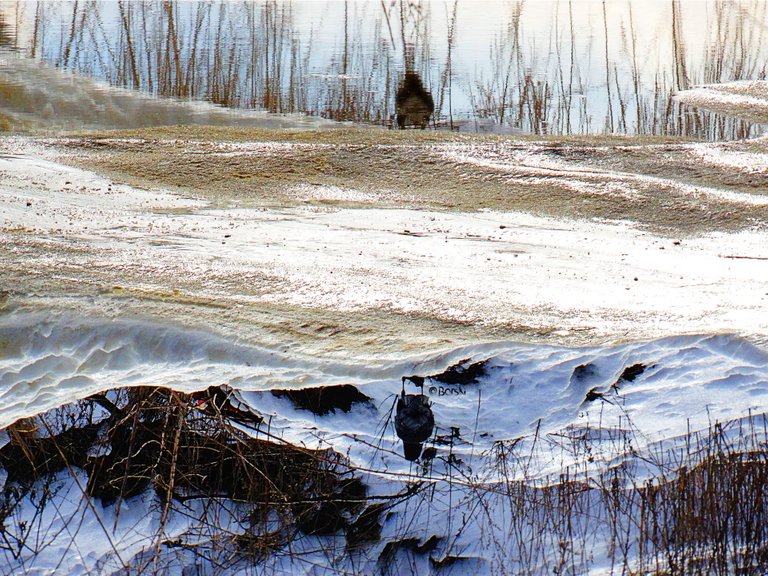 Photos taken with a Sony Cyber-shot DSC-HX300 camera.
Author @barski.
Ukraine.
---
---