PHOTO of the DAY - Dressed for the season.
The time has come when everyone especially tries to be dressed in accordance with the season cold ice and snow dictate their fashion rules.
Increasingly you can see stickers on the rear window of cars.\ who say that studded tires are put on the rims.
Traffic police officers are happy to check motorists for changing summer tires to winter ones, one might say that this is their professional holiday, similar to Christmas, when the chance to receive a gift is very high.
Apparently the burdock was preparing in advance for this holiday and always he shows everyone his clawed thorns on the balls of his fruits.
He is not looking for a reduction in braking distance, but he is looking for maximum grip on everything that touches him for example with the leg of my trousers.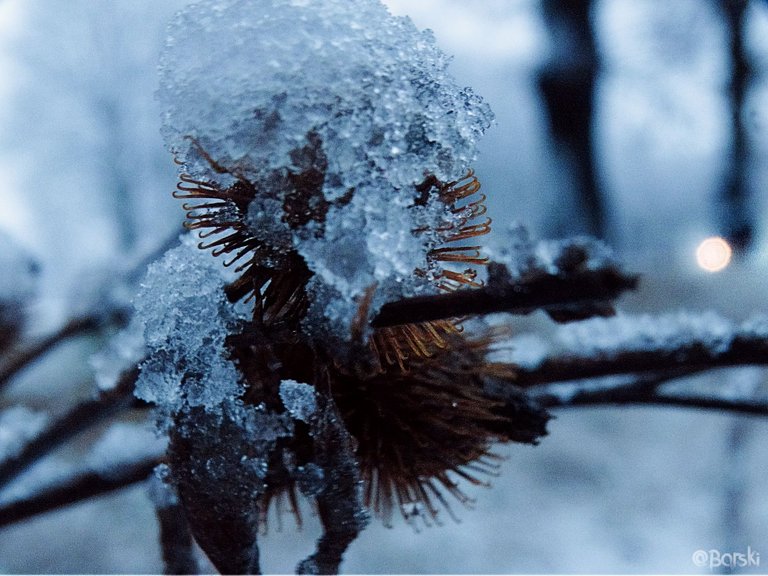 Zoom in on a photo for a closer view.
Photos taken with a Sony Cyber-shot DSC-HX300 camera.
Author @barski.
Ukraine.
---
---