PHOTO of the DAY - Favourable wind
I must admit that I spent this morning not in a hive, but on Binance.
It was too exciting and I couldn't tear myself away watching the movement of the LUNC coin, which is subject to a lot of criticism, which is quite justified.
If you understand, this coin collapsed heavily and bankrupted a large number of depositors.
It can be said that the official funeral of the coin has already taken place more than once, but, each time, it resisted and rose from the coffin.
Today. it made another powerful leap, which was caused by the fact that the validators voted for burning coins on the Binance market, and, the day after tomorrow, the quota in this matter may become irreversible and those who have already stocked up on coins will feel quite comfortable.
The green candle was rapidly growing up and I wanted to blow on the monitor of my laptop to help this candle fill the sails with a fair wind.
This photograph, taken on the Dnipro River, fully corresponds to my mood.
I could be in the role of people standing on the beach, but I took the risk of getting into the boat.
So far, it is too early to talk about the reason for this event, but something tells me that I will see a very strong tailwind.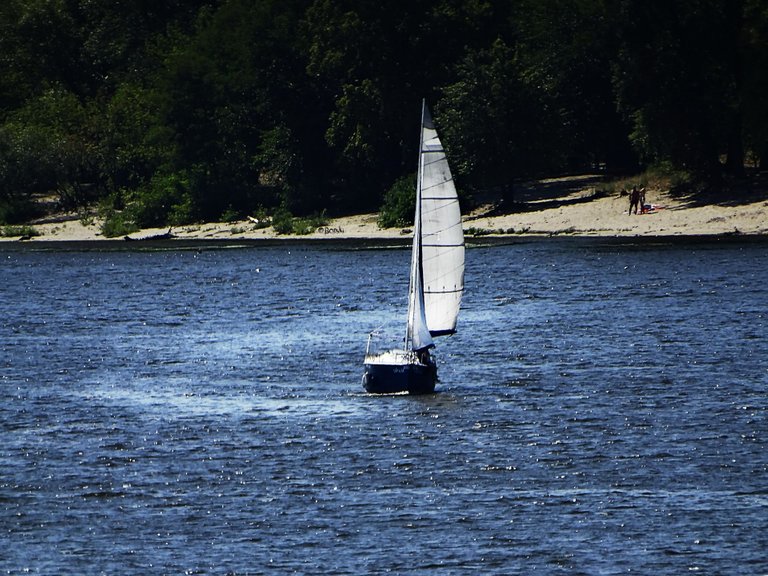 Photos taken with a Sony Cyber-shot DSC-HX300 camera.
Author @barski.
Ukraine.
---
---