PHOTO of the DAY - Irreconcilable
They say that a bad peace is better than a war, but, as life shows, a bad peace, in any case, one day, will turn into a war, therefore, there is no point in a shaky world, all dots should be placed over the "and".
A bad world is like hypocrisy.
They try to impose a bad world, or a desire to come to terms with something, in different areas of life.
Do you want to move freely around the planet? Aha! Then lend your shoulder, we'll inoculate you...
If you resist, you will lose your job, your home, and possibly your family, but you will keep it all if there is at least some peace in your heart with those who want to control you.
I had great respect for the huge macaw that gnawed on the thick, steel bars of the cage in the hope that one day it might break free.
He gets excellent food, it is unlikely that in the wild he will find so many exotic fruits that the zoo supplies him with, he is kept in comfortable conditions, but he is ready to give up all this for the sake of freedom.
This parrot turned out to be intransigent to the captivity in which he found himself.
Yes, many dangers can lie in wait for him in freedom, but this is what is called life and there is no point in reconciling with a golden cage, freedom is more expensive.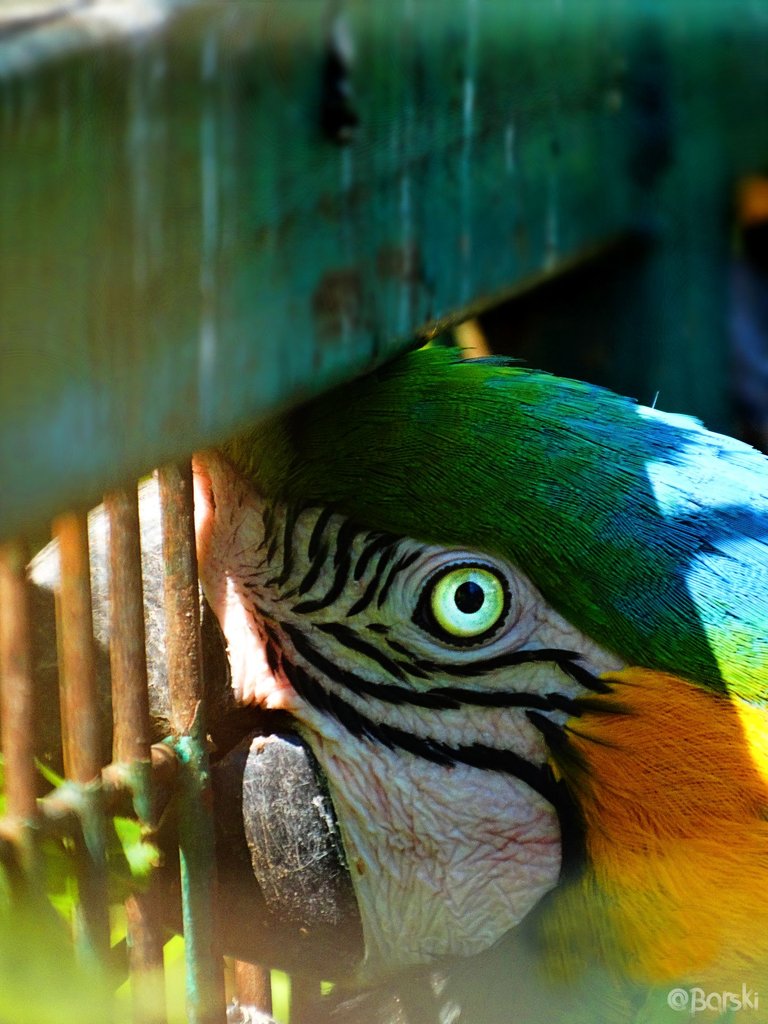 Photos taken with a Sony Cyber-shot DSC-HX300 camera.
Author @barski.
Ukraine.
---
---