PHOTO of the DAY - Little Philosopher
One day, passing by a small lake that could be walked around in a matter of minutes, I saw a lot of hovering and screaming gulls above it, which arranged fishing for small fish that wanted to take a breath of air and floated up from a hole in the ice to the surface, covering the surface of the water.
I think that every photographer is a passionate photographer trying to catch the moments of the flight of seagulls their takeoffs and landings.
Indeed flapping wings look great in photographs.
That's exactly what I did.
It's hard to count all the photographs of flying seagulls that I took then, but sometimes it's not what you bet on that turns out to be attractive.
My attention was drawn to a seagull that did not fly with other seagulls.
She stood on the edge of the ice sheet and looked at one point.
It seems that this seagull has plunged into very deep thoughts about the essence of the world around it.
Apparently she was tired of flying and catching, easily accessible fish, for her, everything became a vanity of vanities.
Maybe she was looking for meaning in everything that was happening, but apparently while I was there she hasn't found it yet.
Her philosophy remained behind the scenes, it is not excluded that in the end, she decided that there was no point in philosophizing, she needed to fly scream and fish.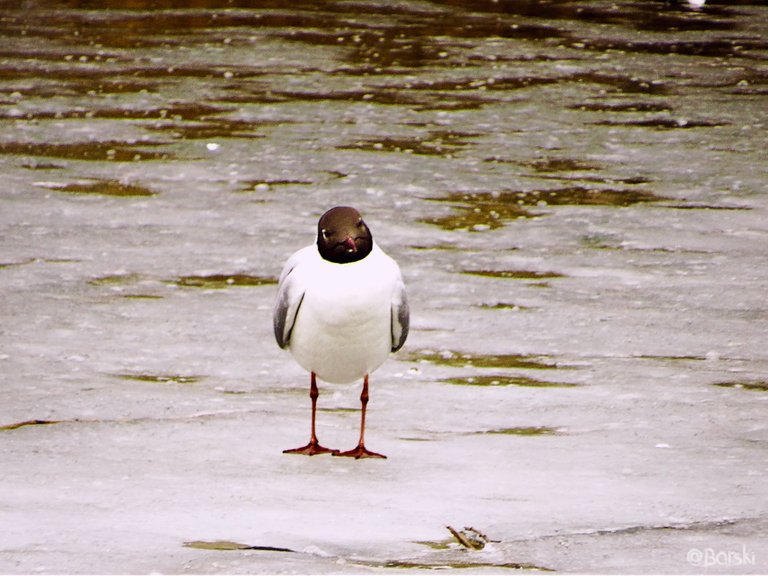 Photos taken with a Sony Cyber-shot DSC-HX300 camera.
Author @barski.
Ukraine.
---
---