PHOTO of the DAY - Narrow specialization
Looking at fruit trees blooming in spring, you can only see beauty, yes, they are beautiful, and when bees circle and buzz around them, they delight not only the eye and smell, but also our hearing.
It seems to be just one photograph, but it can give us several impressions, remind us of many things and show us different aspects of life.
On these branches, on the branches of any fruit trees, only certain fruits, cherries, sweet cherries, apricots, or apples, will grow, in this there is a narrow specialization of trees.
They, like experts in their field, produce something, one thing, but thoroughly.
My grandfather told me that a real man should know everything, but be thorough in something.
I was brought up that way, trying to put in as much information and skills as possible, but, to this day, I still don't understand what exactly, I can do thoroughly, lol.
But narrowly focused specialists are often so focused on one thing that the whole world ceases to exist around them, there is only them and the subject of their employment.
This causes deep respect, and for many years, such specialists have risen above everyone.
This can be said about any area of ​​life. If you are a singer, you sing and go on tour, if you are a hairdresser, you cut people's hair, and if you are a turner with golden hands, a queue of those who need metal turning will line up for you.
The last couple of years have shown that narrowly focused specialists of many professions turned out to be the most vulnerable.
The pandemic did not allow the singers to collect a full house in concert halls and the queues at the hairdressers disappeared.
And high tariffs for energy resources have left many workers without the opportunity to do their favorite thing in which they are aces, plants and factories began to close.
I hope this is a temporary phenomenon, but narrow specialists turned out to be trees that, periodically, in certain years, do not bear fruit. They rest and the duration of this rest cannot be accurately predicted.
Therefore, plant different fruit trees on your site so that you always have a harvest, if not apricots, then cherries.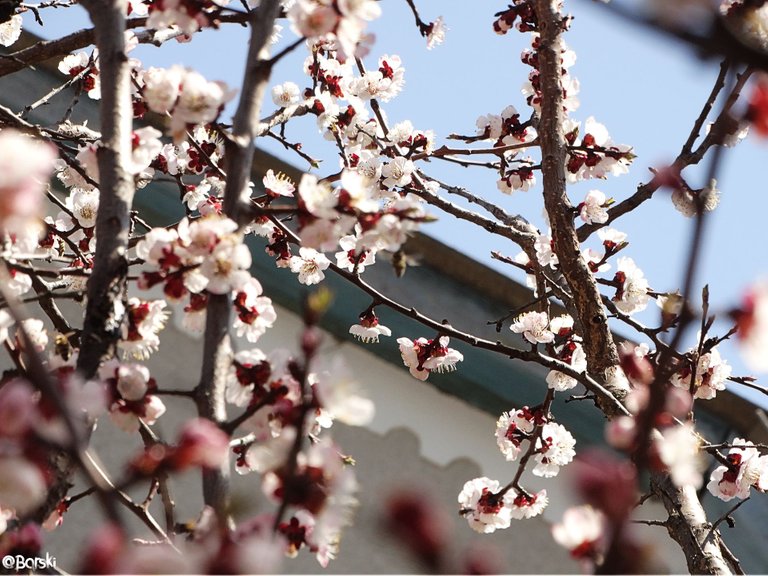 Photos taken with a Sony Cyber-shot DSC-HX300 camera.
Author @barski.
Ukraine.
---
---