PHOTO of the DAY - Ruby contrast
If berries can be compared to precious stones, then undoubtedly I think of ruby when I see viburnum berries.
This similarity becomes even more real when a bunch of viburnum lies in crystal-clear water.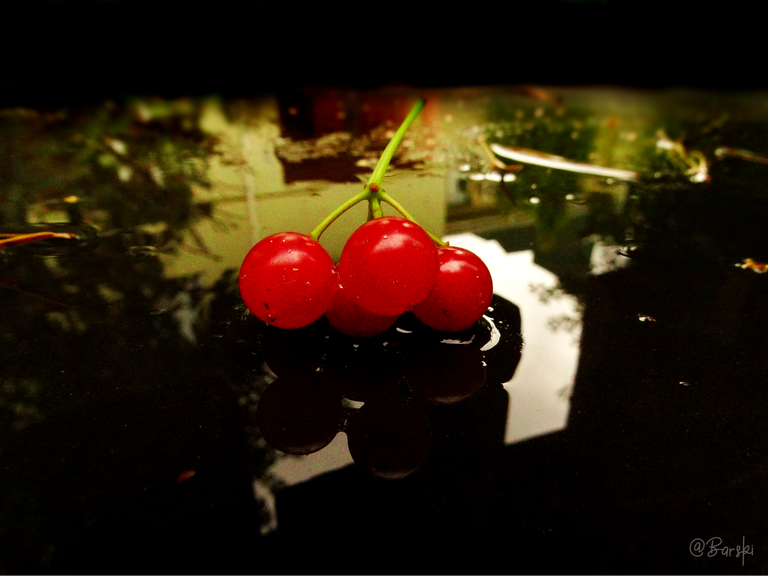 Photos taken with a Sony Cyber-shot DSC-HX300 camera
I edited a photo in the program PhotoDirector, which I also installed on my smartphone.
Author @barski
Ukraine
For my publications, I do not use stock photographs, it is fundamentally important for me to use photographs that I have made with my own hands for publication and I can name them - authorial work.
---
---