Purple Sunday - Color challenge - Depth of reality.
Very often, reality is like our walk along the lakeshore, through tall grass, when one careless step leads to the fact that our foot is ankle-deep in the hearth, falling into an inconspicuous pit, hidden from our eyes behind thick grass.
Probably, this is not the most pleasant moment in life, especially if you did not take care to put on high, regina boots for such a walk, but you relied on reality, which seemed quite understandable to you.
Yes, in the end, you got dirty in the mud and wet your new sneakers, but this is only a consequence of the fact that reality should be looked at from a different angle.
Moreover, this is your personal reality, I'm sure. if it were another person in your place, he would come out unscathed, lol.
My reality gave me an idea for a photo-picture, where a non-existent purple color, a very real puddle with a very real reflection, is hiding behind an unreal cobweb.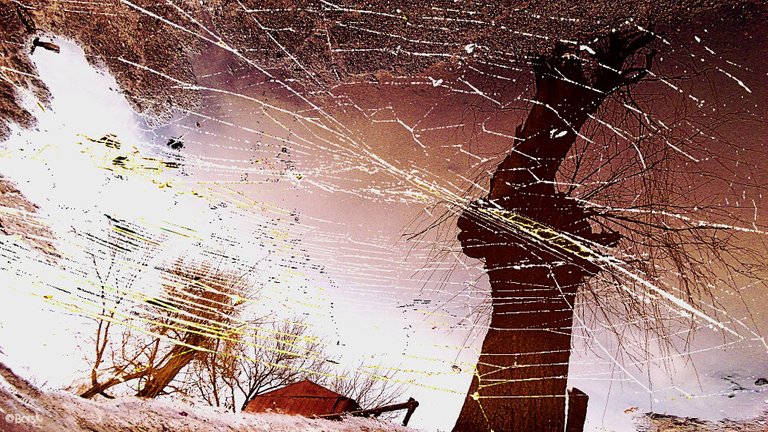 Photos taken with a Sony Cyber-shot DSC-HX300 camera.
Author @barski.
Ukraine.
---
---