Respite
Respite is something you have to take sometimes lol.
Yes, no one will give it to you, if you yourself do not take it for yourself.
Perhaps someone will say that there is no time to rest, you need to move forward, but a short rest can make some useful adjustments to your future path, which will be useful for achieving the result of your movement.
You can think and weigh the path traveled, or look at all this by the opposite method.
At least your feathers will be cleaner lol.
Yes, this seagull, making its daily cruise between a country lake and a city dump, decided to take a break and clean its feathers on an old lamppost, which has already ceased to give people its light and is an unnecessary tower.
But, this seagull found how to use what people can no longer use for their own good.
Judging by the marks on the surface of the metal, seagulls are frequent guests here, who want to take a break.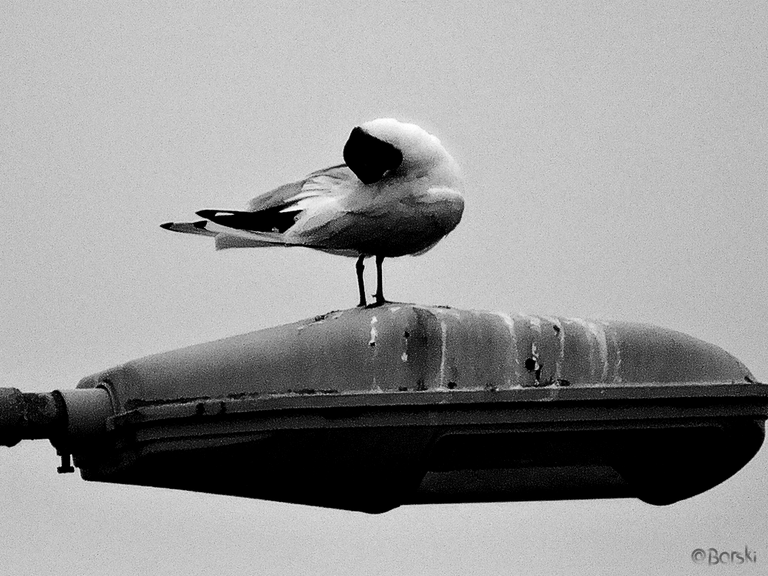 Photos taken with a Sony Cyber-shot DSC-HX300 camera.
Author @barski
---
---