Saturday Indigo - Color challenge - Air indigo.
Today I wanted to see a very airy, transparent, light indigo color.
Yes. you can look for it in the evening sky before sunset, but I decided to complicate my task a little and began to look where it is very difficult to see this color.
You may have noticed that inside the dandelion inflorescence, the bright, green color of the stem and leaves fades a little and you can see a color very similar to the color we call indigo.
I thought that dandelions would not suffer much if they were filled with this color.
This is one of those points that you can argue with, lol. but, I'm not afraid of controversy, because what we see, but others do not see, is called the word creativity, although, probably, this is too big a word for this case.
I suggest just looking at indigo dandelions.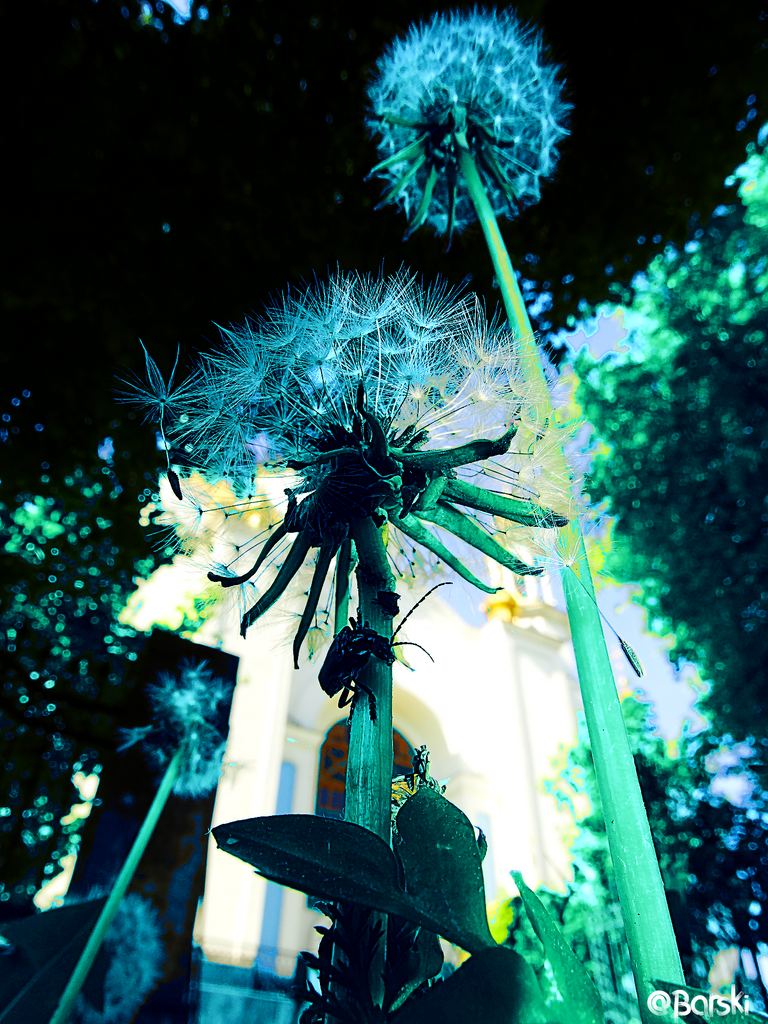 Photos taken with a Sony Cyber-shot DSC-HX300 camera.
Author @barski.
Ukraine.
---
---