Saturday Indigo - Color challenge - Controversial indigo
You can search for something for a long time and not find it, for example, sometimes it is very difficult to find an indigo color.
There are many shades of blue and green around, but it is difficult to say with certainty that this color is, precisely, indigo. It is a highly controversial color that has many shades from green to blue. Moreover, both colors tend to turn into black, here you can break your tongue, trying to explain in words what I wanted to see.
But, this jackdaw is a very curious bird and it was interesting for her to watch me when I took a photograph, seeing how its feathers shimmered in the sun, which in the shade seemed black and dull.
It looks like a perfect indigo.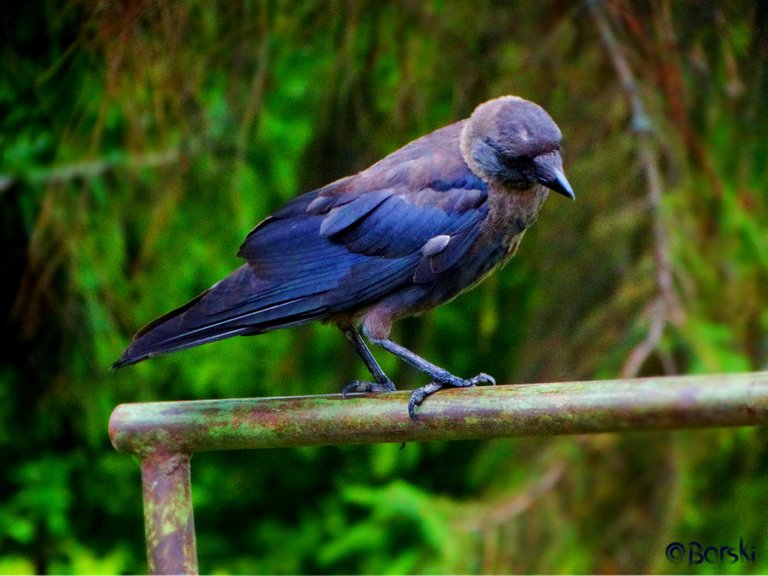 Photos taken with a Sony Cyber-shot DSC-HX300 camera
I edited a photo in the program PhotoDirector, which I also installed on my smartphone.
Author @barski
Ukraine
For my publications, I do not use stock photographs, it is fundamentally important for me to use photographs that I have made with my own hands for publication and I can name them - authorial work.
---
---