Silent meeting
One day, three brothers met, who had not seen each other for a long time.
They sat down at the table and realized that they had nothing to talk about.
It's a sad situation, but it also happens, although people are not motorcycles parked next to a cafe, which are waiting for their owners, bikers, to get enough of coffee and communication with each other.
Probably the most important thing in raising children is to keep the desire to show interest in life to each other, so that brothers and sisters always have a desire to communicate with each other.
I was led to such thoughts by a photograph taken in one of the parks of the Moldavian capital, where you can very often hear the roar of engines and noisy companies of bikers.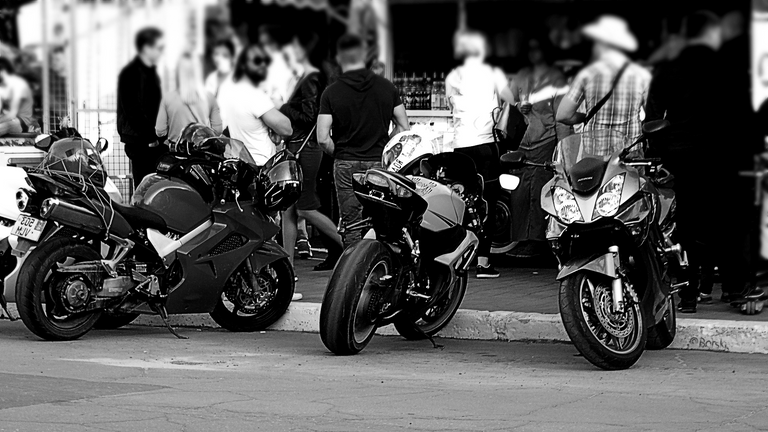 Photos taken with a Sony Cyber-shot DSC-HX300 camera.
Author @barski
---
---