Tropical sunset
A person who has never been to the tropics can only believe in a word to those who talk about the beauty of tropical sunsets, or, fantasize and invent their own tropical sunset.
That's exactly what I did, I came up with my own, a little fantastic akat of the sun, when the sun had not yet had time to completely hide and the gorion, and the moon was in a hurry to take its place.
The rays of the setting sun paint the waves of the lagoon in a multi-colored palette, you can hear the rustle of the tidal wave and the leaves of palm trees on the sandy shore.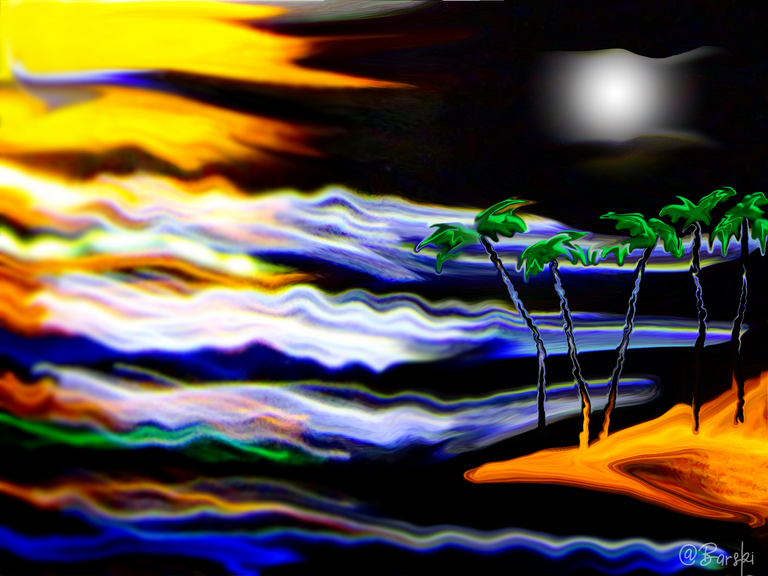 I wanted to turn into this sunset a photograph taken at night with the movement of the camera and a long exposure.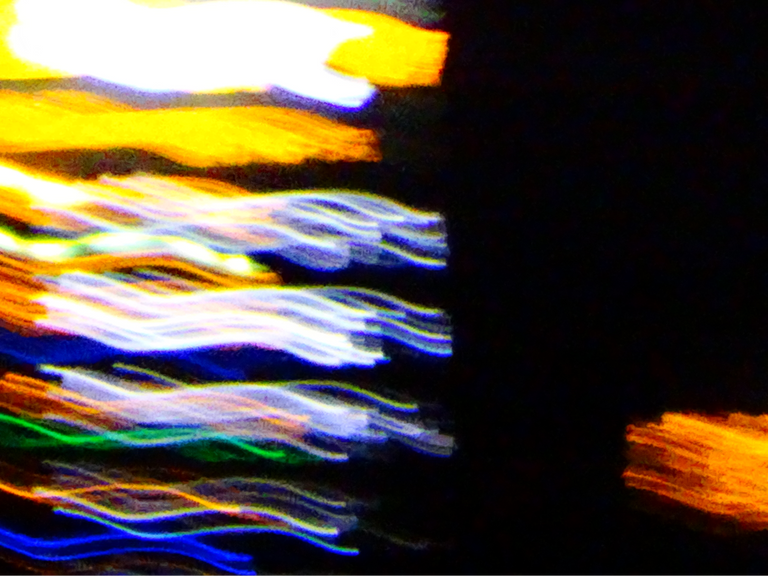 Gradually, shapeless, chaotic lines turned into a seascape.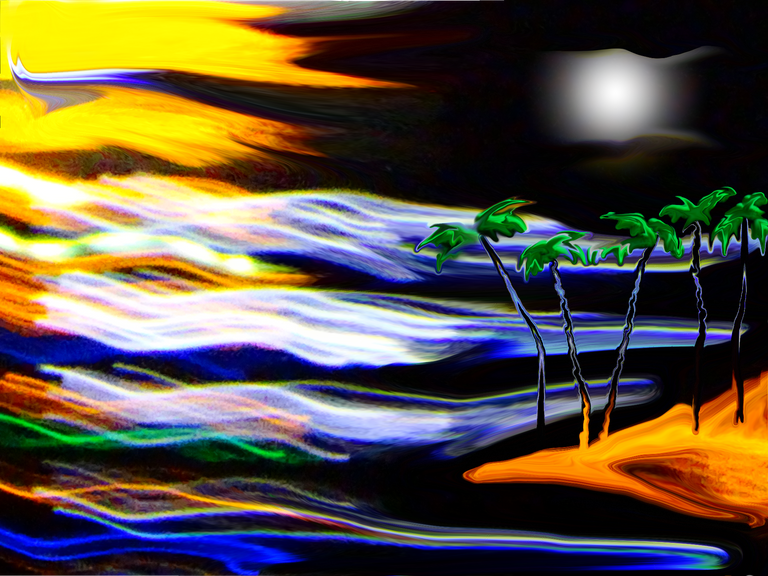 Author @barski
Ukraine
For my publications, I do not use stock photographs, it is fundamentally important for me to use photographs that I have made with my own hands for publication and I can name them - authorial work.
---
---