Tuesday Orange - Color challenge - Orange tears.
When we talk about tears, we assume something crystal clear, but it doesn't always happen the way we think.
Sometimes, the tears look like the resin of a tree, which was mercilessly cut off and drops of resin appeared at the place of the cut.
Today, it is a sticky substance that gradually hardens and, after millennia, these tears will turn into stone, which, people will frame with silver and gold, will give each other jewelry that, if the trees are in pain, have absorbed the pain.
No one knows this, it is generally accepted that trees are soulless creations that can be used without a second thought to make poles and stools.
Perhaps one day, scientists will be able to find and decipher the impulses that come from trees at the time of damage to their trunks and branches, but until then, we see in them only raw materials and a source of oxygen ... here, an obvious discrepancy, we need to decide .. .do we sit on stools, or do we have to breathe oxygen.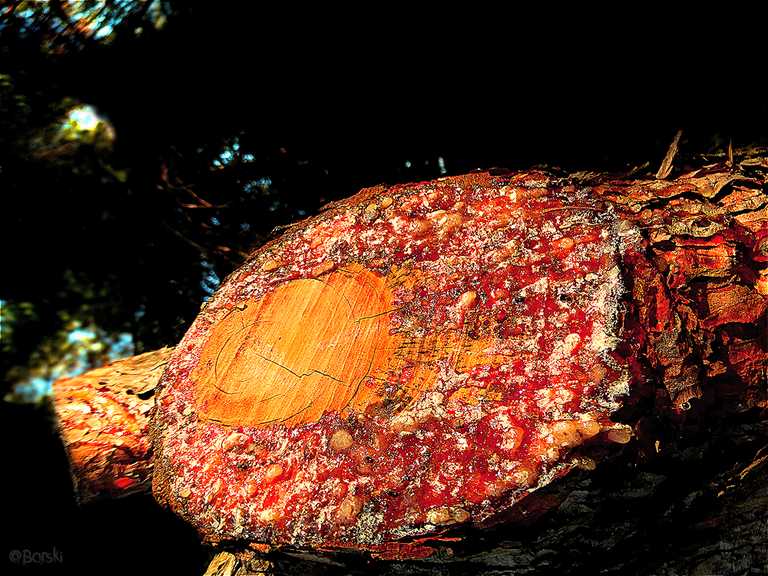 Photos taken with a Sony Cyber-shot DSC-HX300 camera.
Author @barski.
Ukraine.
---
---