Tuesday Orange - Color challenge - Portal to Denver.
One day, passing by a very old university in our city, I saw a mosaic mural that made me remember strange, I would say terrible and prophetic paintings at the Denver airport, which depict post-apocalyptic stories and paintings that show us the realities of our lives.
They say that this is the plan of the globalists, which is being carried out very consistently, but those paintings were created in 1995. more precisely, in that year the airport in Denver was built and opened to the people.
Mural, mosaic, were no less strange.
Rows of stylized people, eyes looking at a burning candle ... someone will say that these are the artist's thoughts about gaining knowledge ... I don't know, maybe so, but it can be interpreted differently, that one day the candle will burn out and the meaning in all the knowledge of the world will be lost.
Perhaps one day, light will be shed on all that we do not know, and it does not matter what color this light is, white, yellow, or orange, like this light bulb on orange Tuesday.
This mural is forty years older than the Denver airport, but their connection is very similar to some kind of portal in space and time.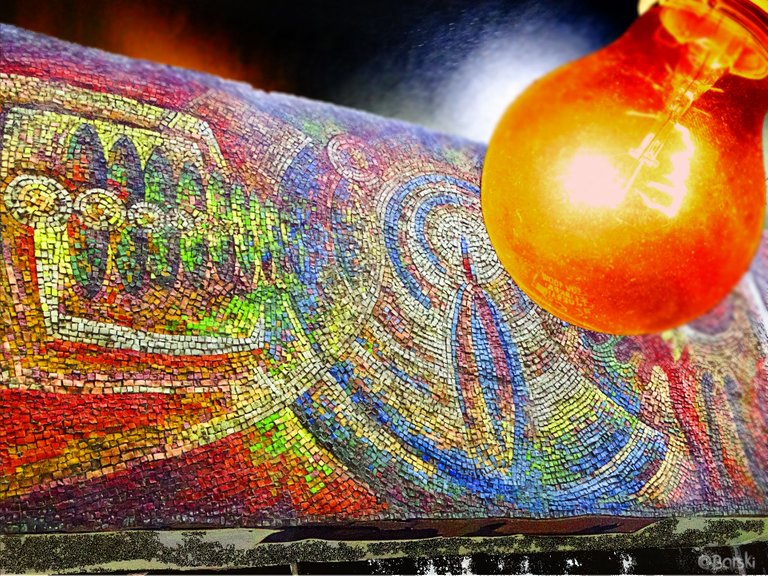 Photos taken with a Sony Cyber-shot DSC-HX300 camera.
Author @barski.
Ukraine.
---
---