Yellow Wednesday - Color challenge - Brotherhood of foggy Albion.
Foggy Albion is considered to be the British Isles, due to the high humidity and frequent rains, which invigorate passers-by with their coolness.
But, I would not give priority to Britain in this matter, there are other places on our planet where you can quench your thirst with air lol. I'm speaking figuratively
I live in a city that can compete with Britain for the top spot in air humidity.
Here in the summer, in the heat, the high humidity of the air is especially felt, as in a tropical forest, and in winter, even the slightest frost makes you feel at the Arctic Pole, moisture and cold penetrate to the very bones.
Autumn, the yellow time, suggests that you need to prepare for new strength tests and try to find something beautiful in this greenhouse, lol, for example, the yellow color of fallen leaves.
I want you to feel this humid atmosphere looking at this photo.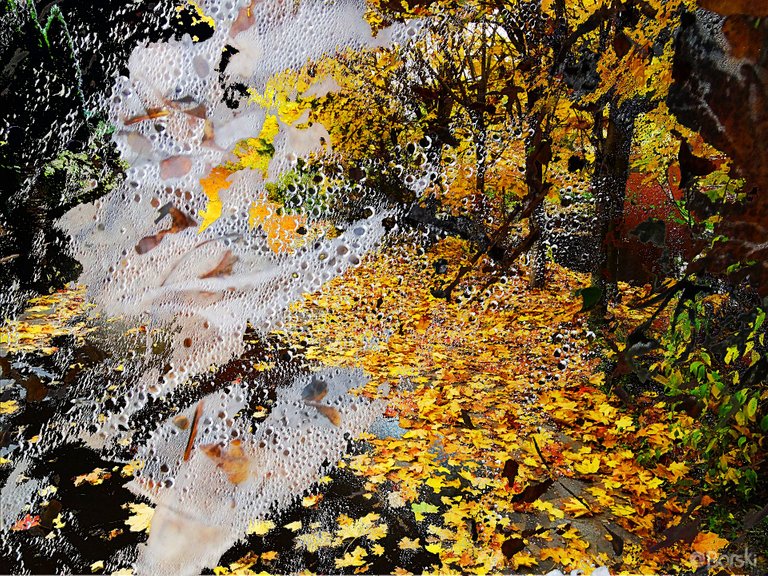 Photos taken with a Sony Cyber-shot DSC-HX300 camera.
Author @barski.
Ukraine.
---
---