Yellow Wednesday - Color challenge - The rare beauty of a cactus.
I titled this post - The Rare Beauty of a Cactus, and for this I have a number of reasons.
I will not list these reasons point by point, lol, I will just say that this flower of a thorny plant is very beautiful, has a very interesting texture, it rarely comes into the world and blooms for a very short time.
I thought that for a yellow environment this flower would be the perfect solution, because its yellow stamens are more yellow than a newborn chick.
Yes, this is a special, yellow color, even if you break a chicken egg, you will not see this in a yellow yolk.
This flower brings both joy and sadness.
The joy is that I waited and saw it bloom, and sadness, it is due to the very rapid withering of the flower, and perhaps the flower could please me longer, but its leg began to rot at the base and at some point, she weakened so much that the flower fell and withered.
This will be my Wednesday.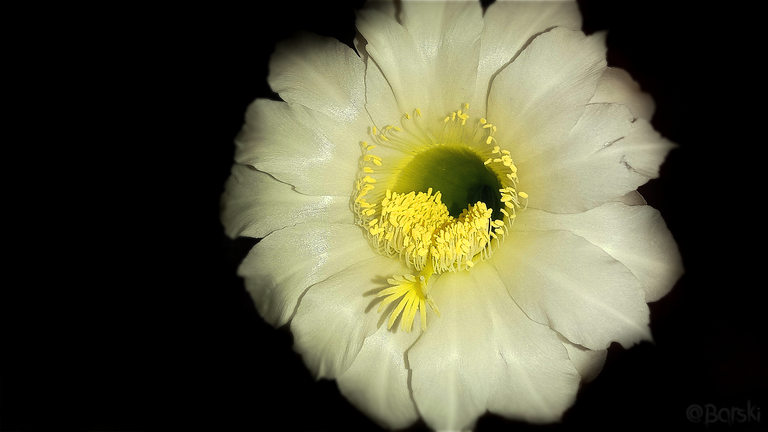 Photos taken with a Sony Cyber-shot DSC-HX300 camera.
Author @barski.
Ukraine.
---
---