Landscape Photos [Buildings and skies] - #photography
At the time when I was doing work activities as usual that is concerned with the field of Civil Engineering, because the work that I do more outside the room or field survey work. Many views that I saw there, one of which is a view of "Buildings and Sky".
The building that I saw was a place of worship for Muslims, because in majority where I lived (Aceh) the majority were Muslims. Here what I need to discuss is not about a religion, but about the world of photography.
There is a special charismatic if you see interesting photos that can calm our minds, usually these photos are mostly on landscape photos, both natural landscapes and landscapes with building objects. Here what I found was a photo of a building object whose background was accompanied by a clear sky.
Here is a Landscape Photo of "Building and Sky".
A combination of buildings and blue sky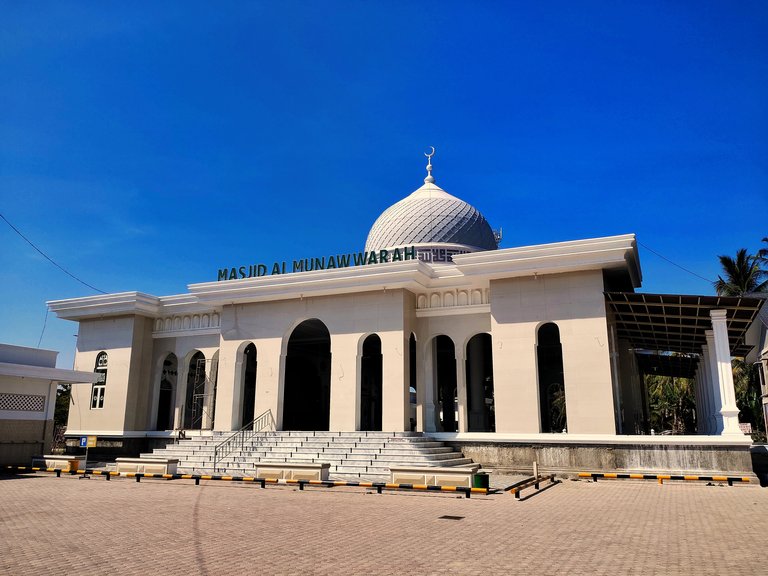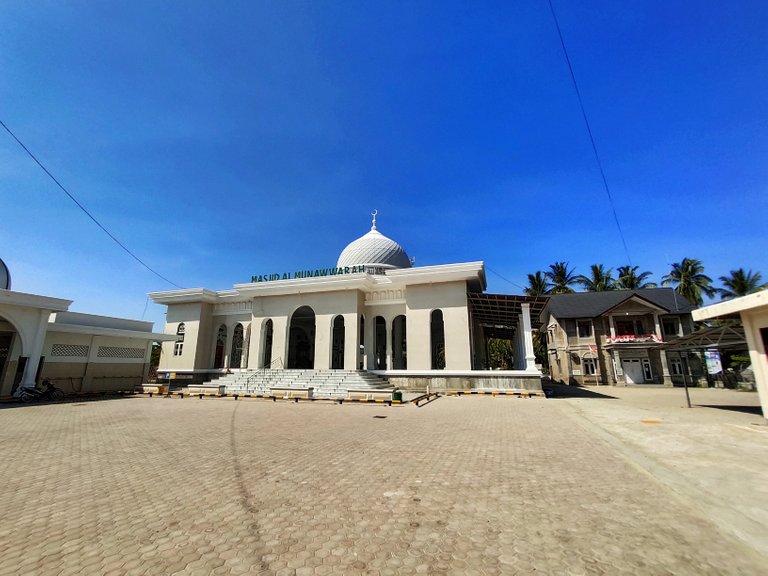 On the other day I returned to this place and I saw something different from the previous weather, on the first day the sky was blue then the second day the sky was white because of the clouds. I think this is also interesting to photograph, and the results are exactly as I thought.
A combination of buildings and white clouds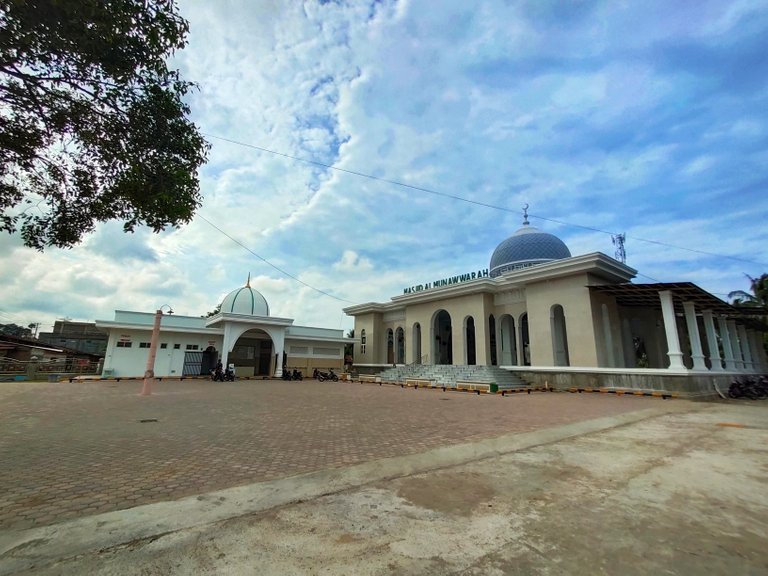 At the next job location I also found a mosque, but this time the mosque was very large. However, because the location of the narrow page makes me confused to shoot the camera, so that all the sides I get in one photo, the result is like this.
Building and blue sky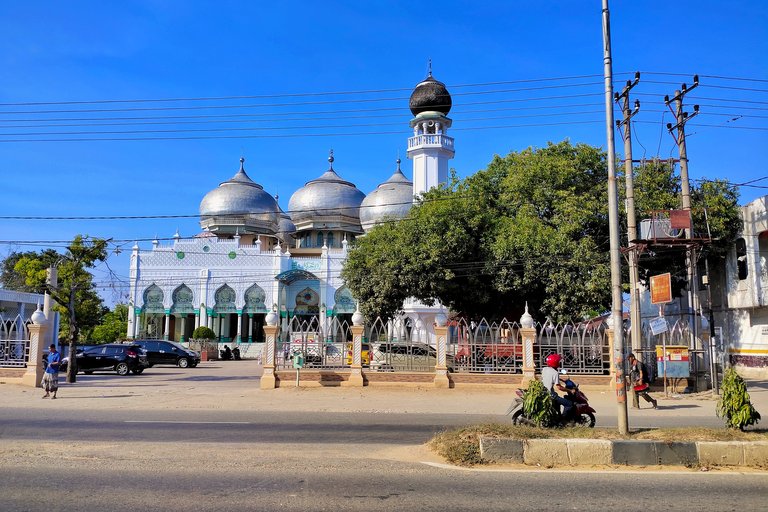 At the next location I saw a mosque that looks a little different from the previous mosque, but still looks interesting. The form of this mosque is the shape / model of the building in the 1990s, but because of the intellectual expertise of an architect it is able to make it look attractive.
Landscape photos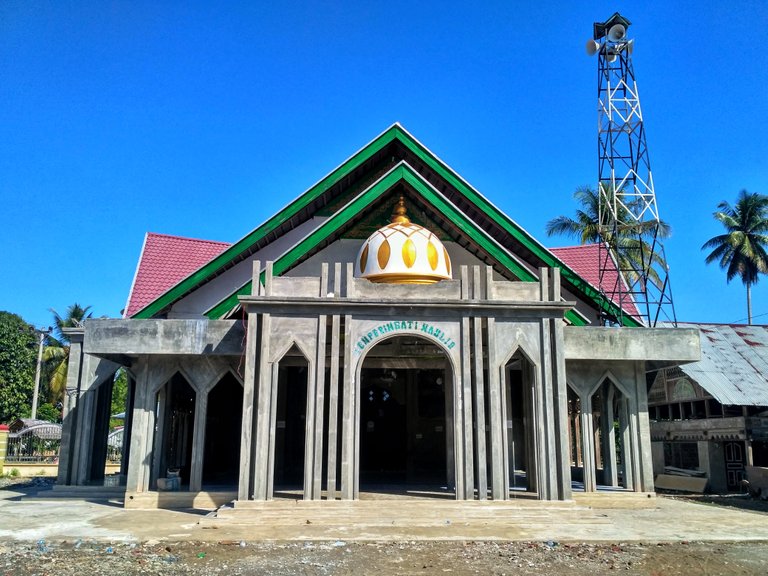 Panorama Model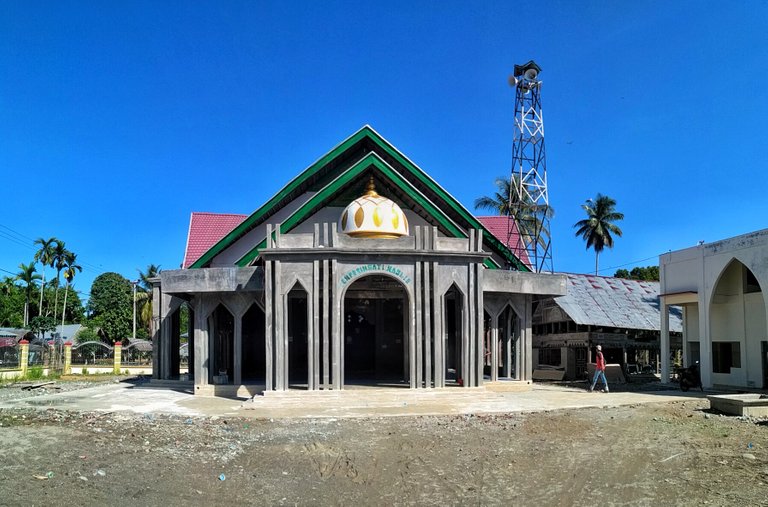 The photo above is the result of a simple cellphone camera, the lens is not too high, but the typical look still looks interesting. Here I also insert the photo into the "photo editing" or Snapseed application to make the photo look more clear and comfortable when viewed, and I don't change the shape and color so much that the photo still looks original.
---
Photo by @barvon
Camera by : Vivo z1 pro and Xiaomi Redme 3S Pro
Location : Aceh
Application : Snapseed

---
Thank you to all of you, especially to someone who has the same hobby as me, a photographer, I also still learn to use cameras and editing. If the above results can cheer you up, I will be very happy to see it, and if on the contrary I am also sorry, maybe in the next post I will try for the best results.
---
See Also Post About "Photography" Previous
One of the Beauty of Nature for Humans - Nature Portrait
Photo of Fruits - Lens Focus + Bokeh Effect
Several Versions Of The Fruit Display "BOH MAMPLAM & BOH JAMBEE" - The Words Of Photography
Crown of Thorns Flower as Plant Decorator
Focus Shot That Beautifies the Landscape - The world of photography
Sunlight makes flowers fresh and energized - Photography
Collaboration between Civil Engineering and the world of photography
Behind The Photo - Photo Styles That Influence the Appearance of an Object
Beautiful Shapes and Colors in Some of These Flowers
Don't Let Nature Cry Because Of Your Behavior
TWO FLOWERS HAVE A BEAUTIFUL FORM AND ALSO SPECIAL COLORS

By
® B A R V O N

---
---