ENG// TR//EVDİRHAN RUINS /// EVDİRHAN HARABELERİ

ENG
Hello everyone, friends. 🤗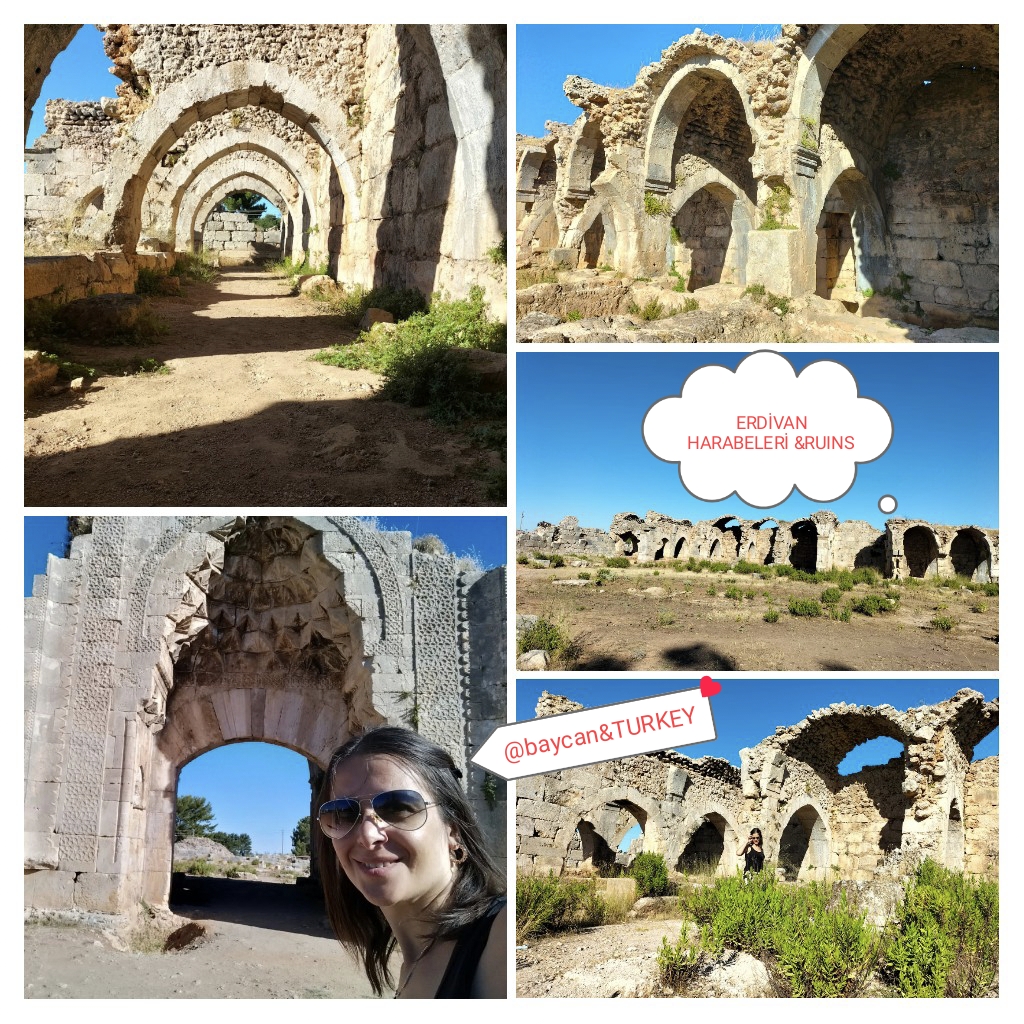 Wishing you all well, today I will show you the Evdirhan Ruins, one of the historical and cultural places of Antalya, one of our corner cities of paradise where I live.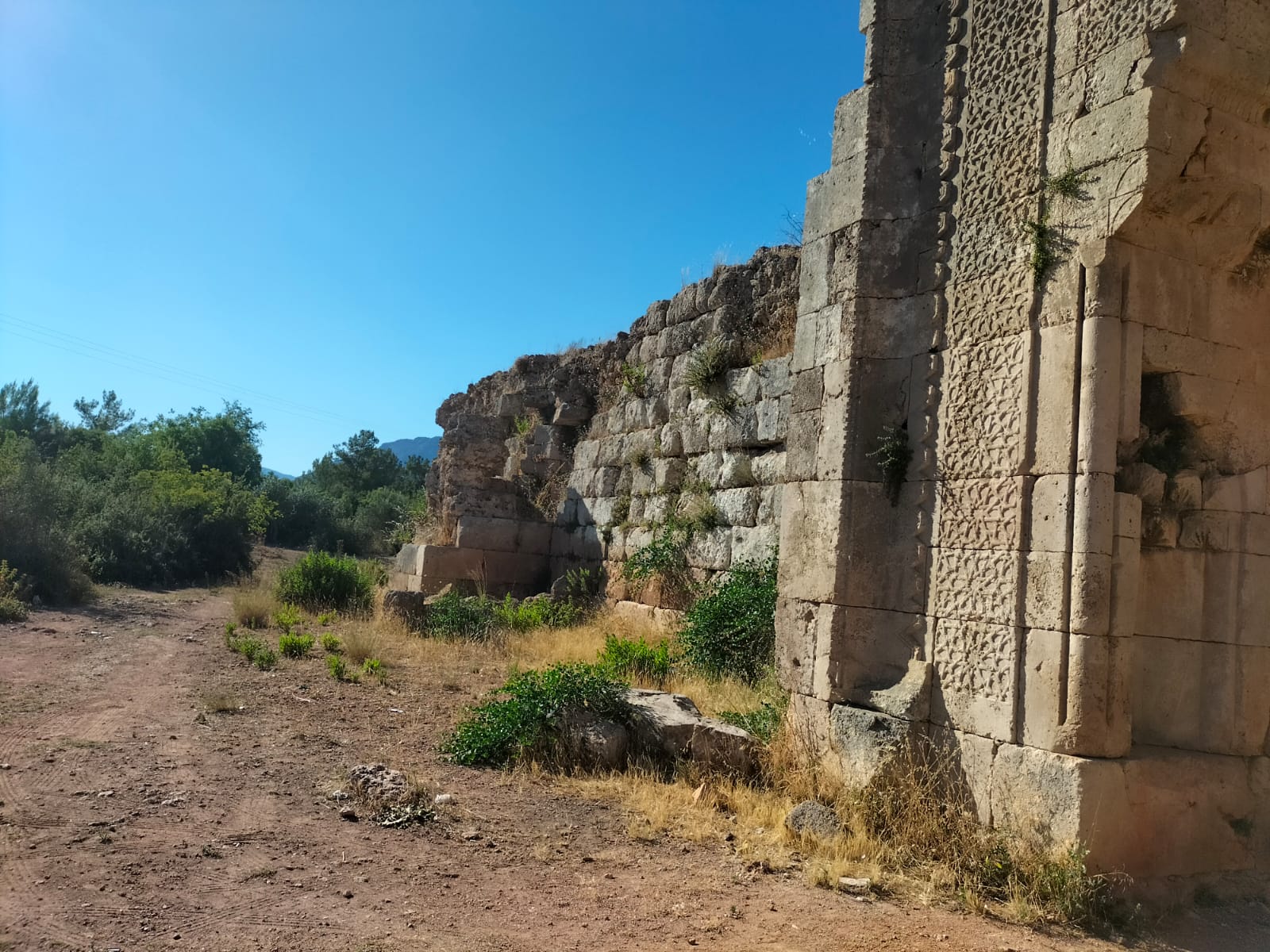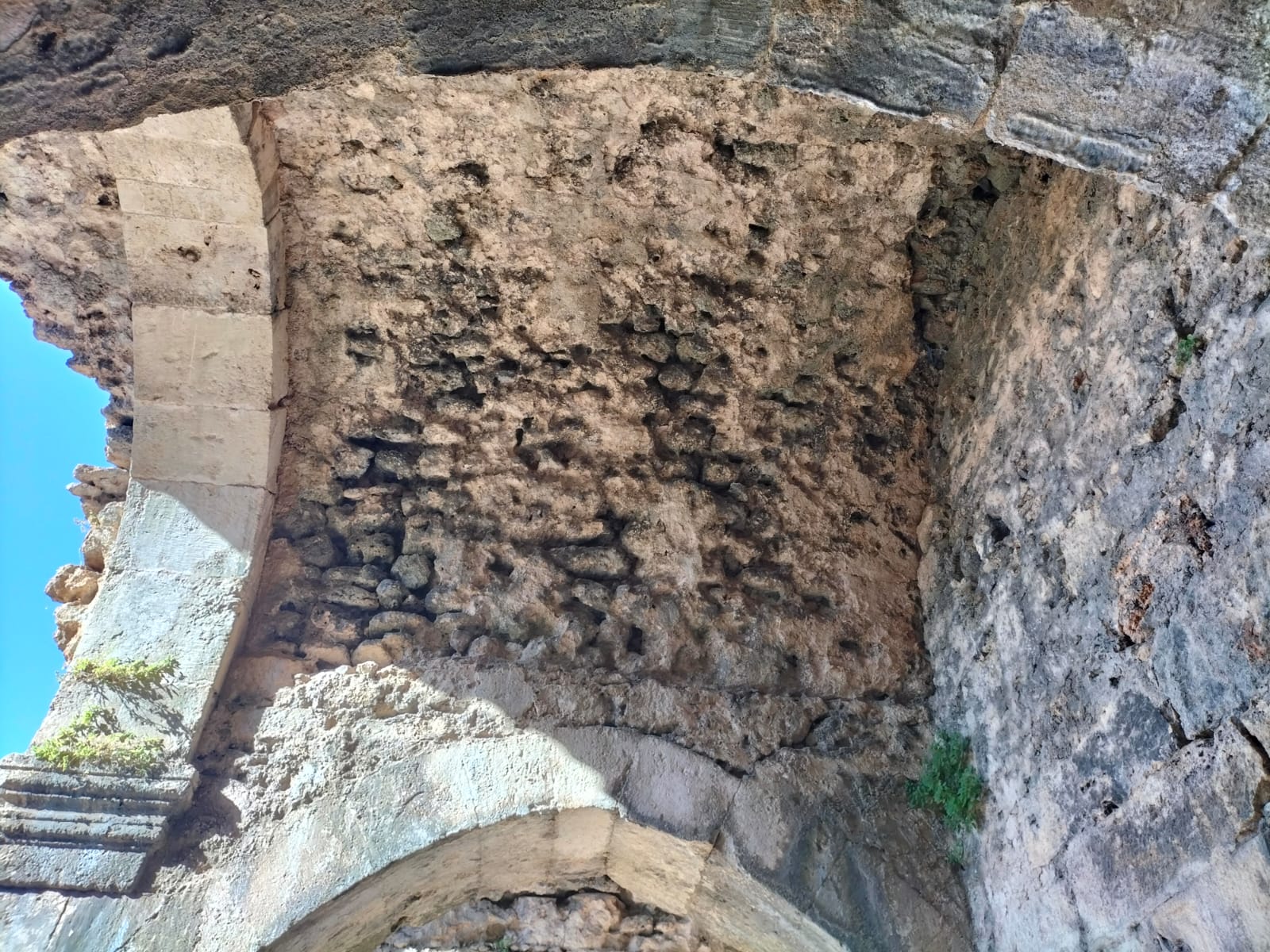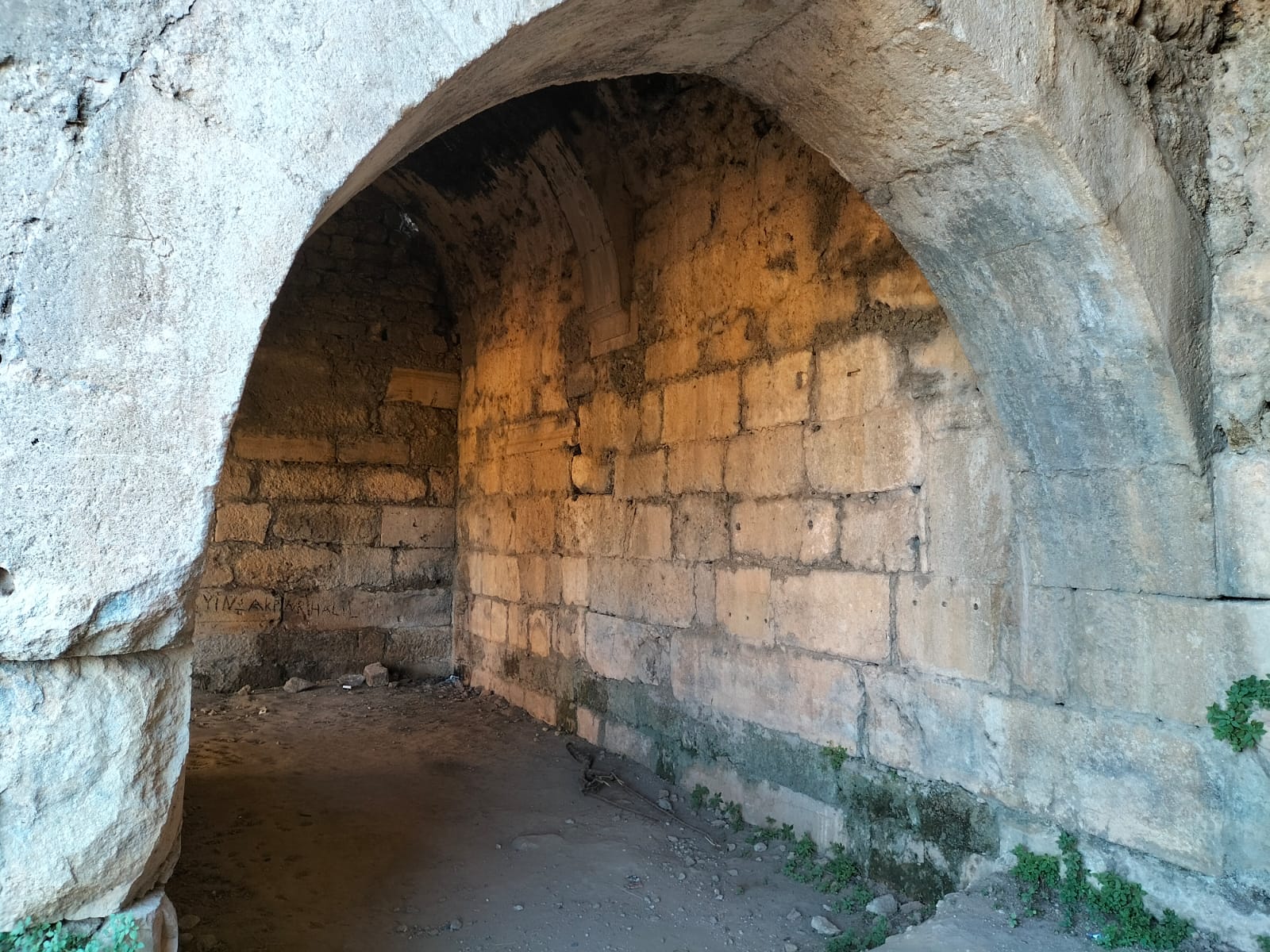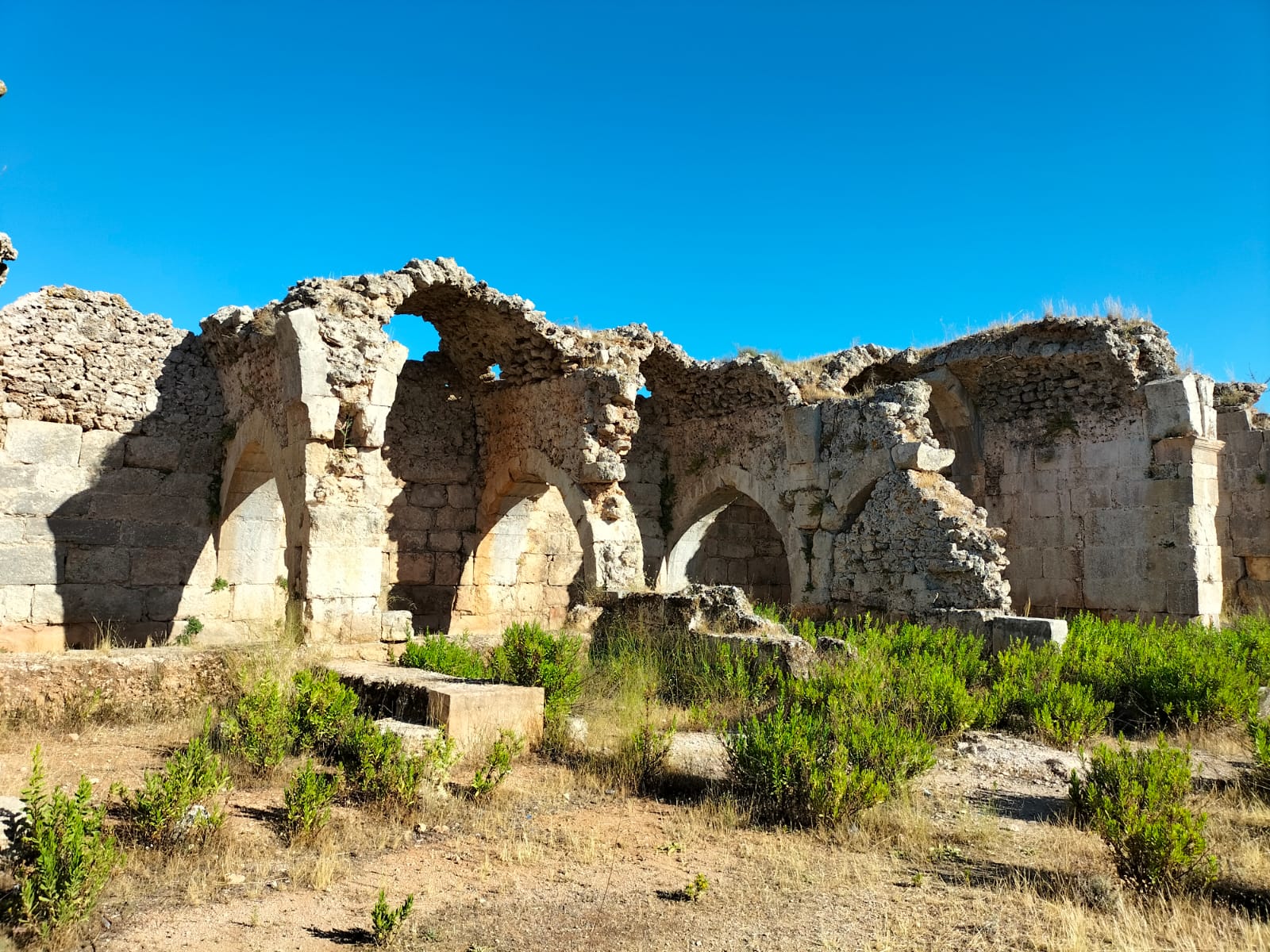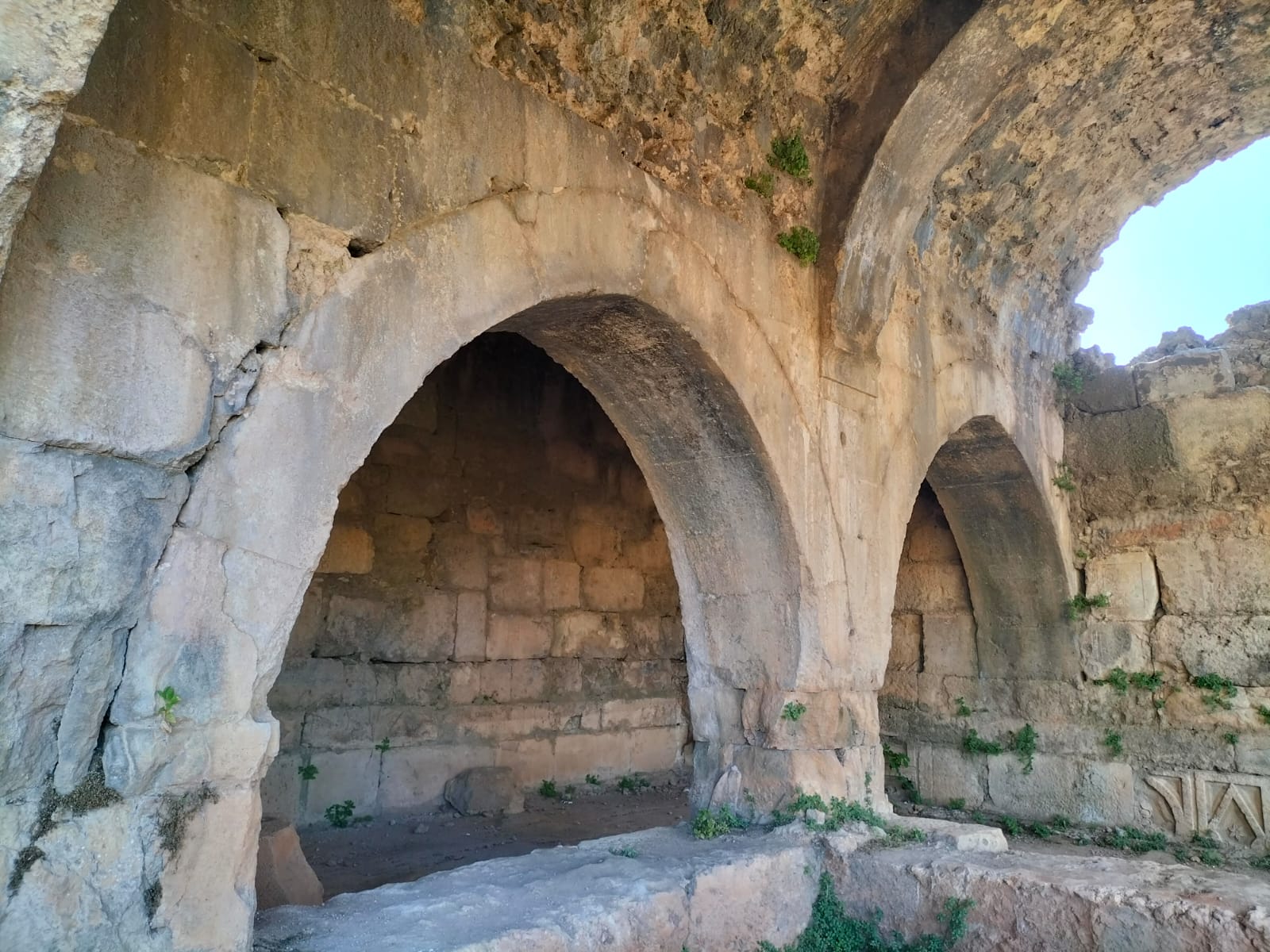 Before I start my article, I send my good energies to my dear friend @damla by conveying my best wishes from here. 🤗
I would also like to thank him for his hard work and taking care of us. 🙏🤗
Evdirhan ruins are located in the Döşemealtı district of Antalya. You can go here any time you want, and the entrance is free.
An engaged couple was shooting outside when I went here. They had come here to immortalize their happiness in this historical place and share it with their loved ones. This place has really great historical decor for outdoor shooting.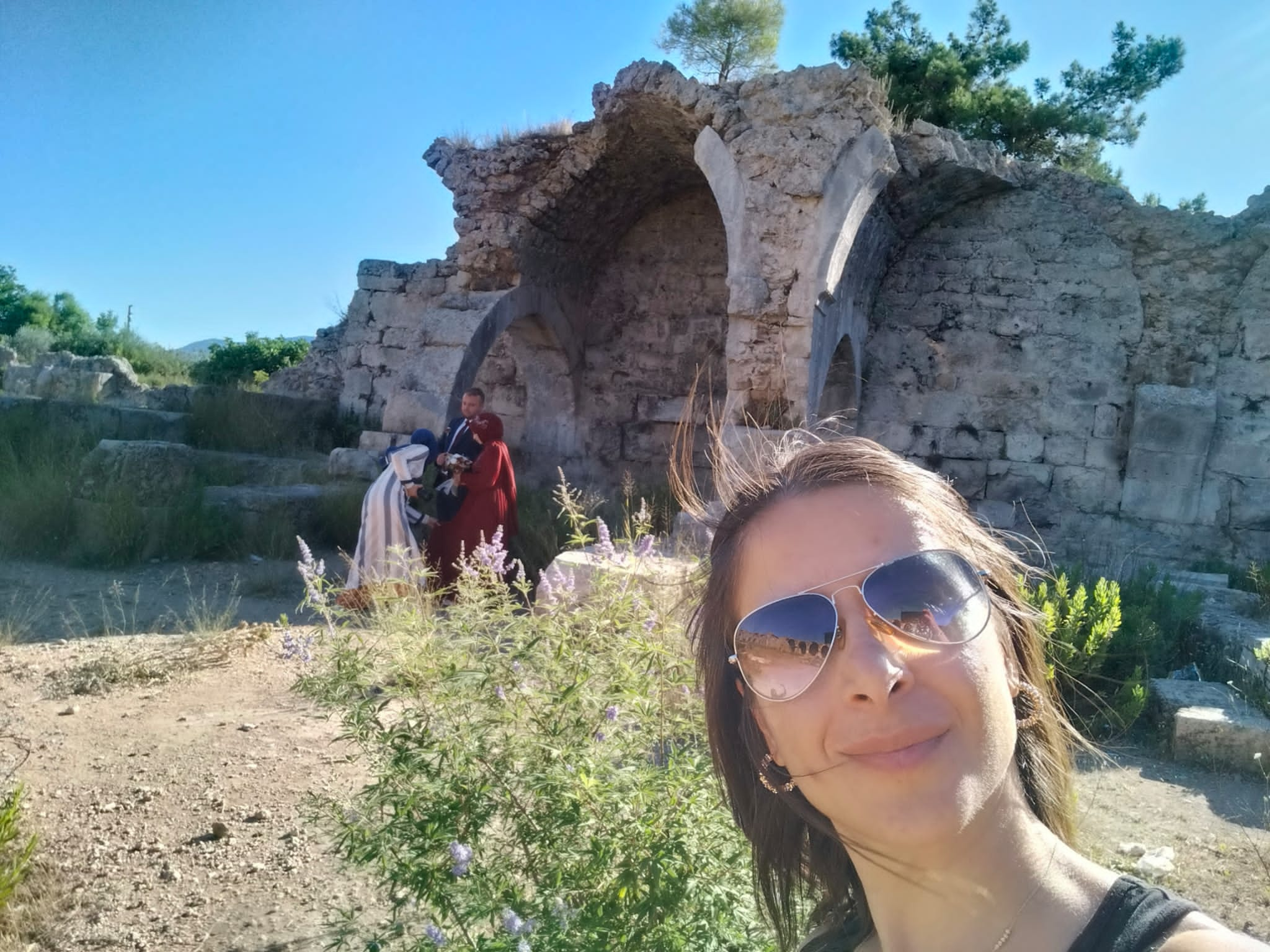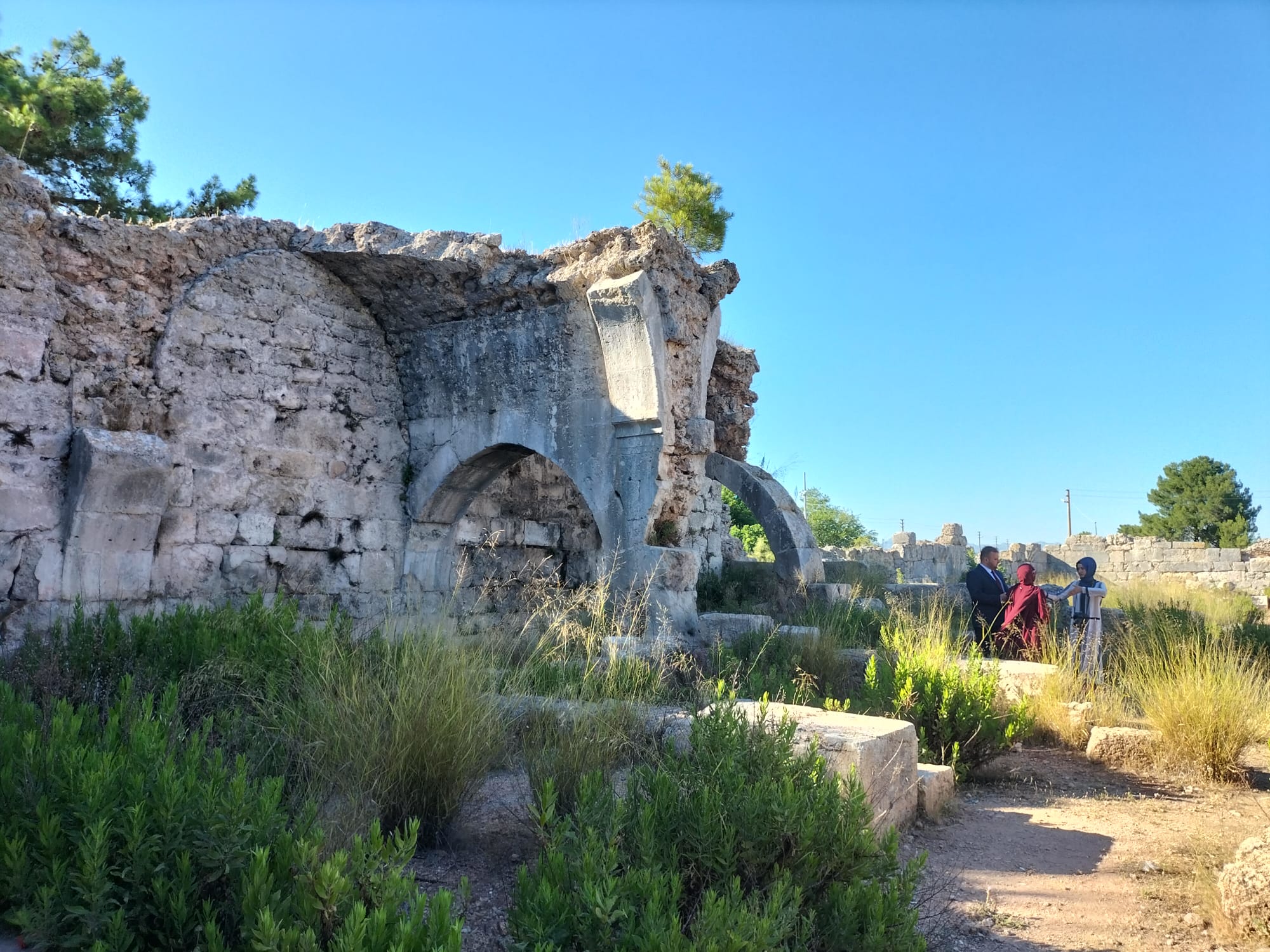 After watching them for a while, I visited this historical place and asked them to take my pictures. For you, I both called this place a picture and immortalized the moment of coming here by having my own pictures taken.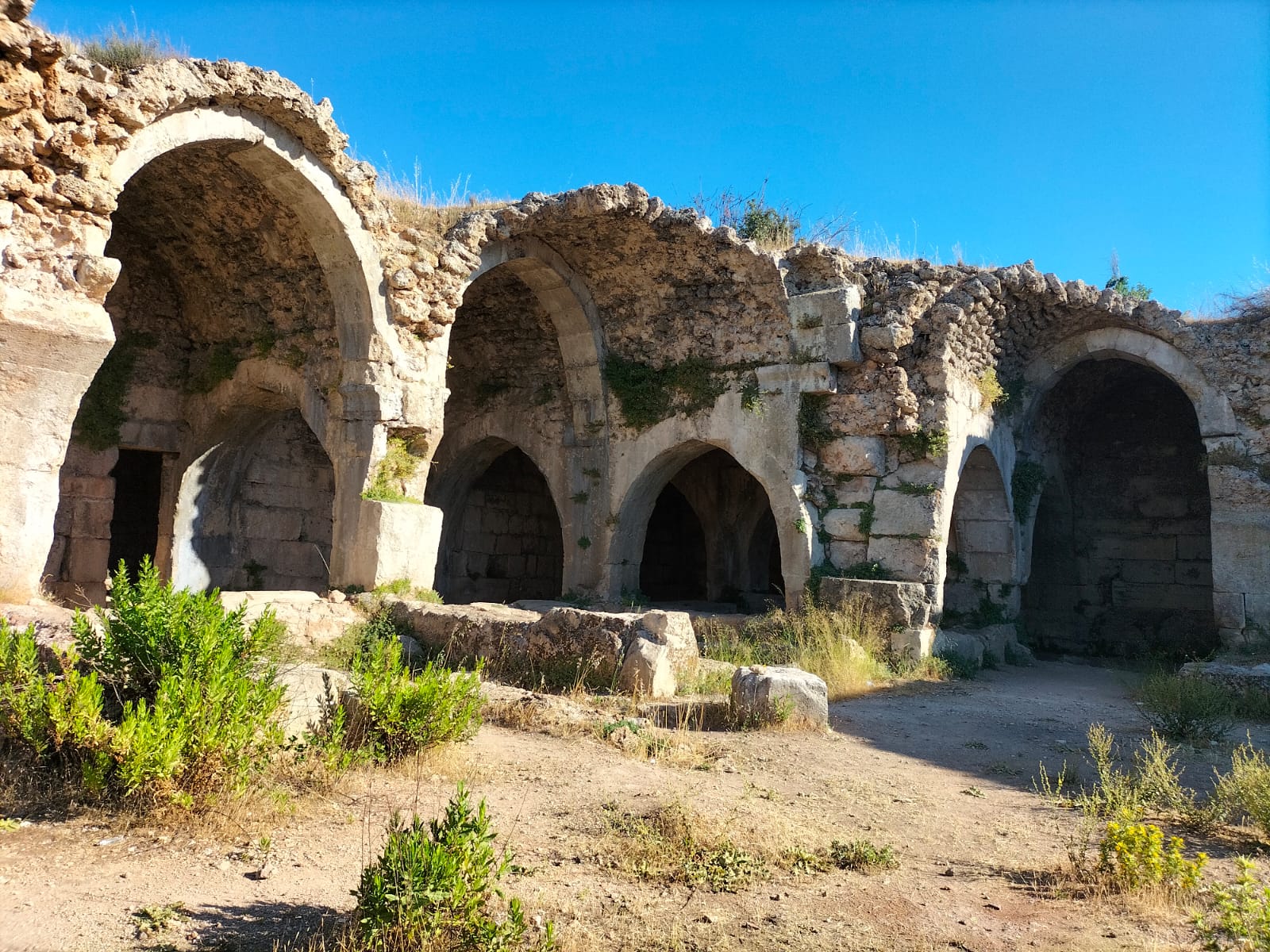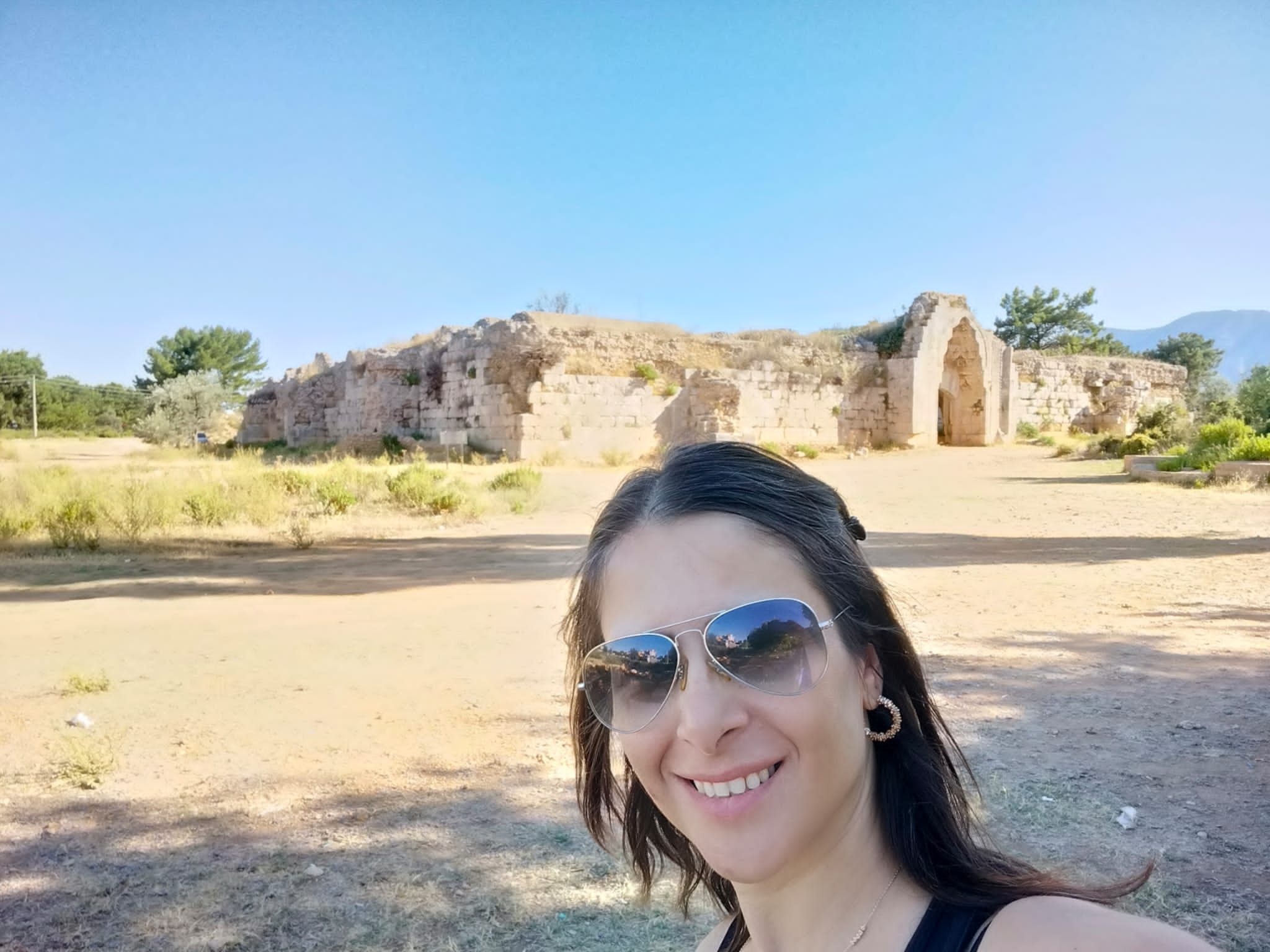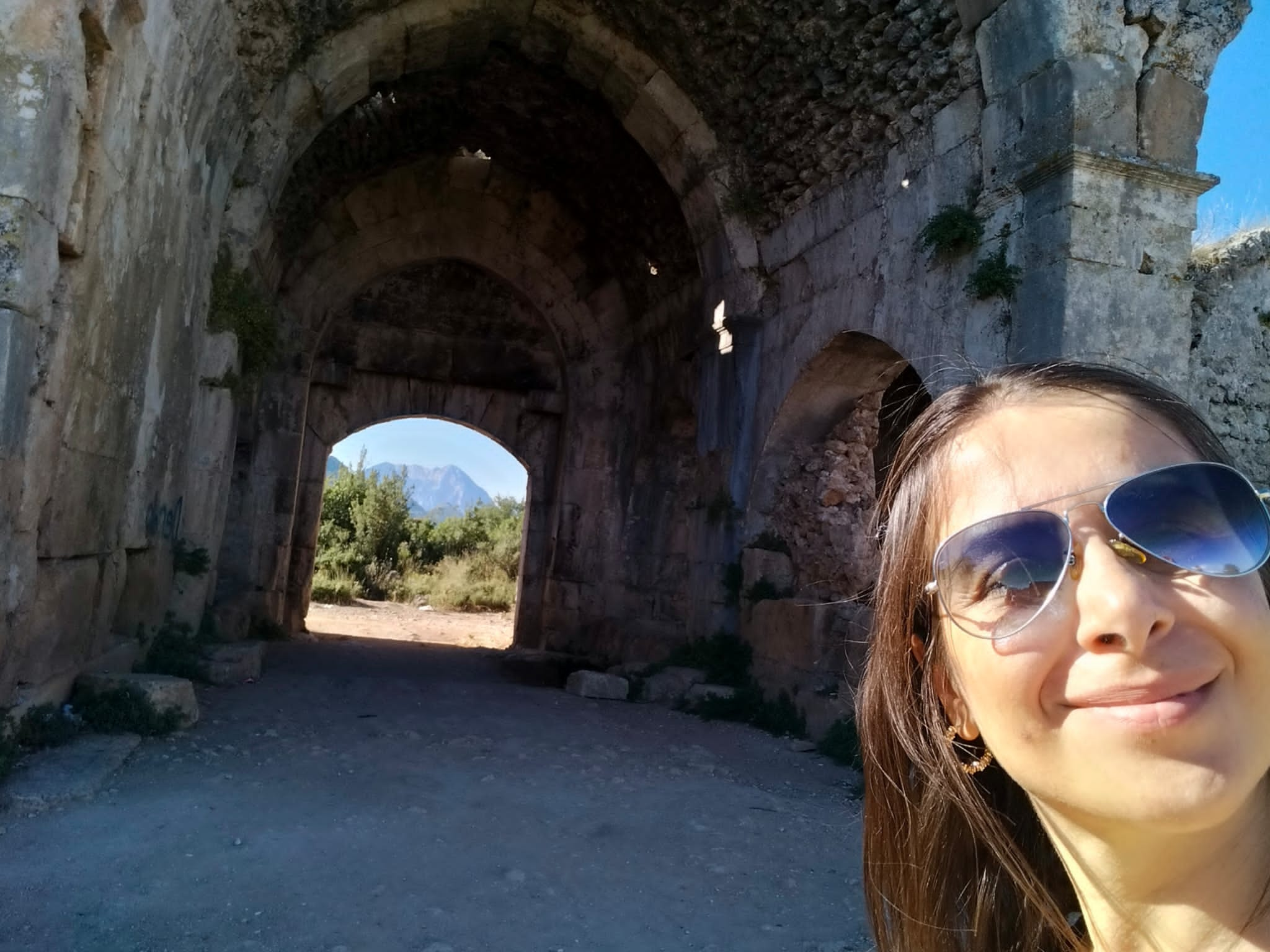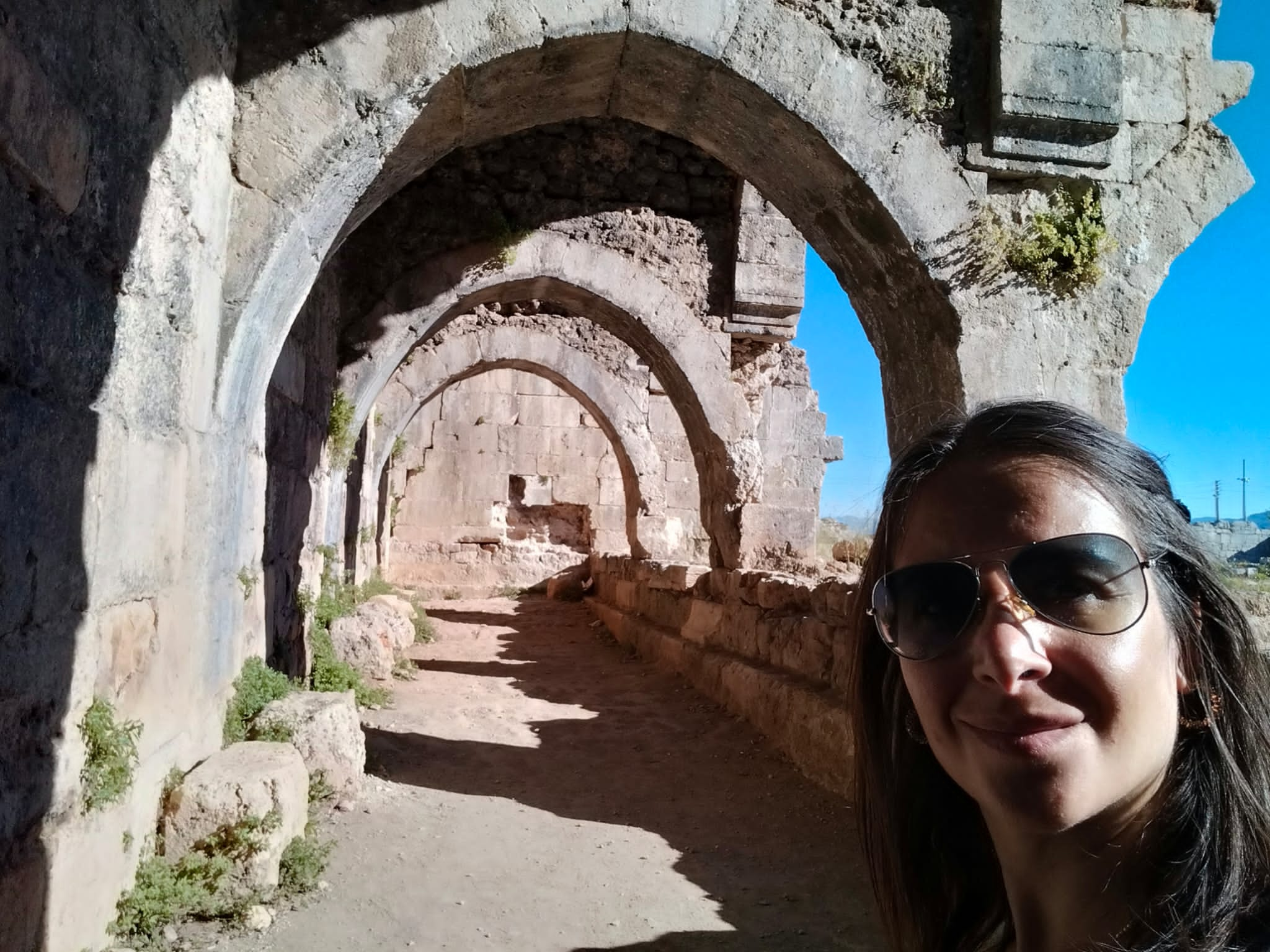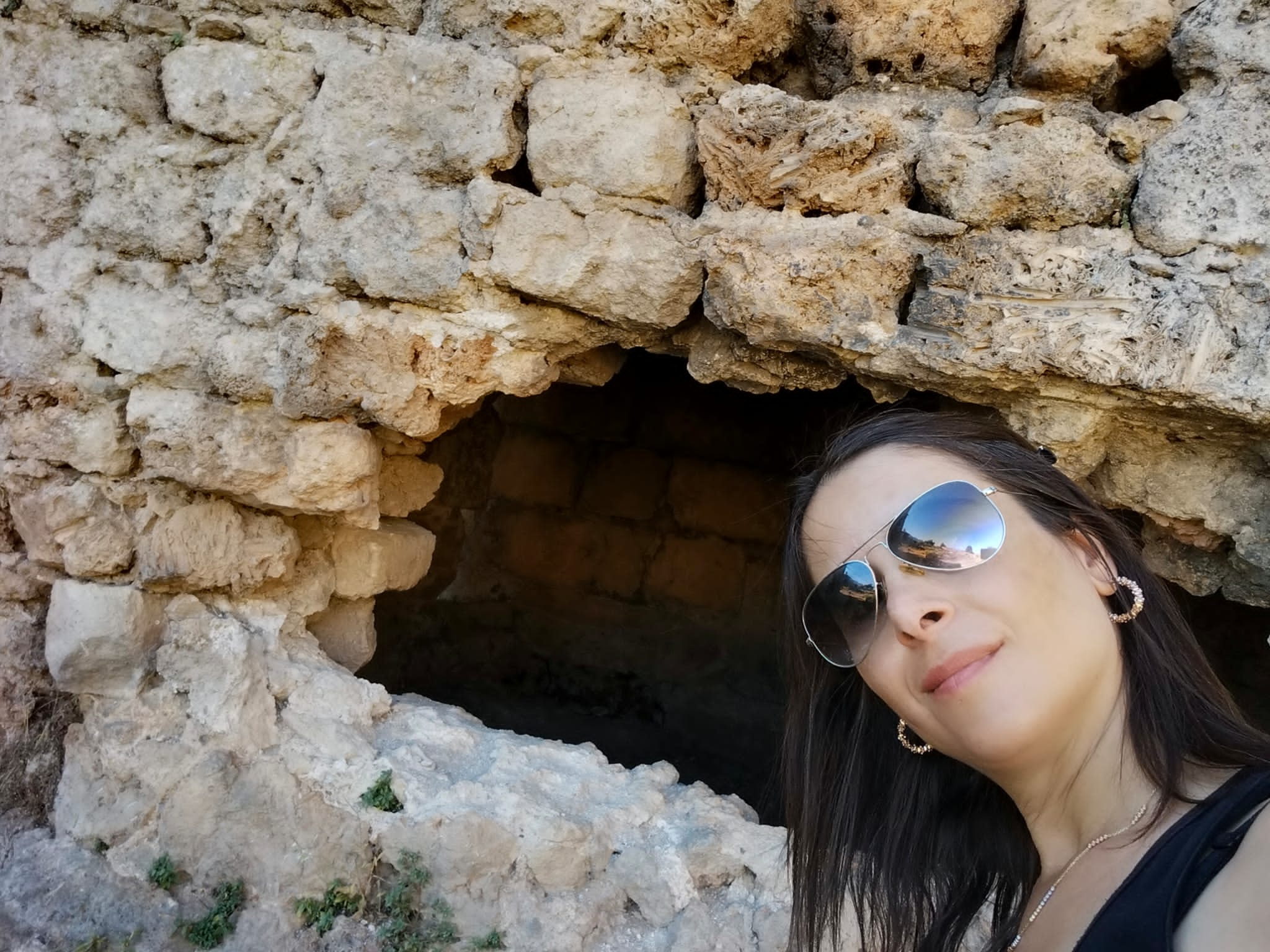 I really liked this giant inlaid door entrance at the entrance here. This place looked a bit like a neglected ruin. According to the research I have done on the internet, it is thought that these ruins, which reflect the architecture of the Seljuks, were built by I. Izzeddin Keykavus Bin Keyhusrev in H. 607-616 / M. 1210-1219. All of the body walls are made of cut stone and the upper cover is made of rubble stones. Who knows whose traces are on these artifacts.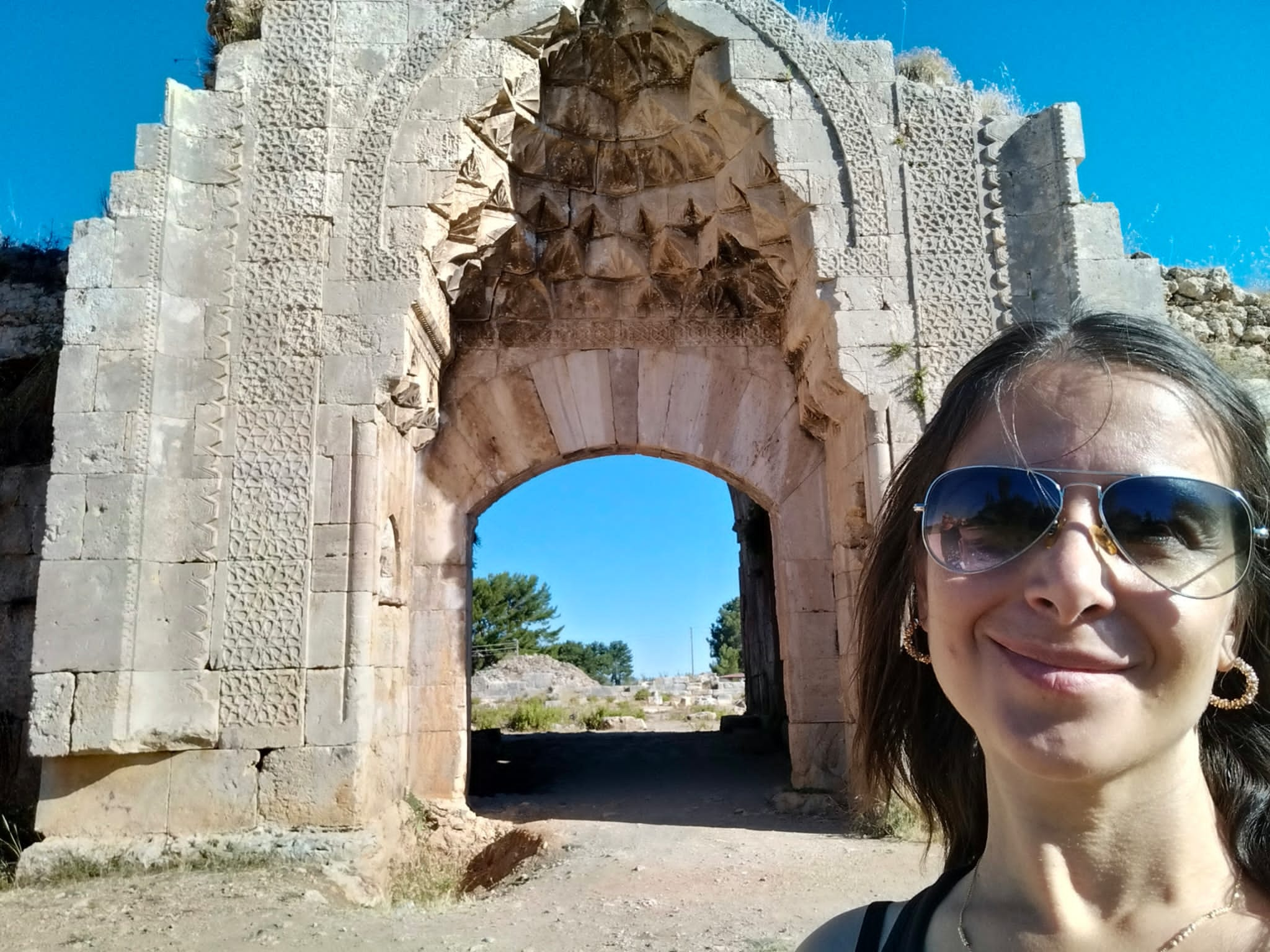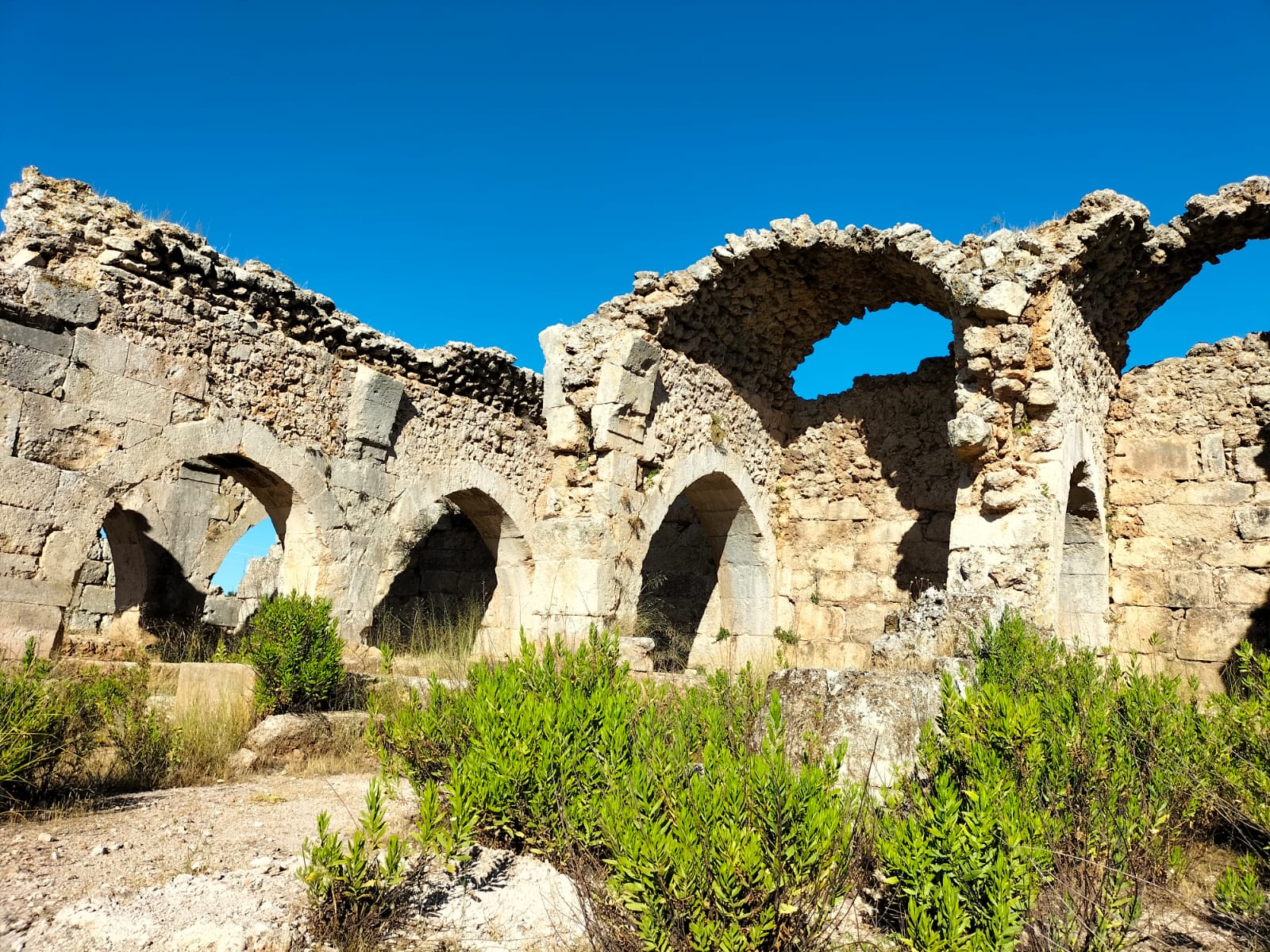 What happened between these stone walls? Everywhere I went, I thought about the traces of history, who did what and how they lived.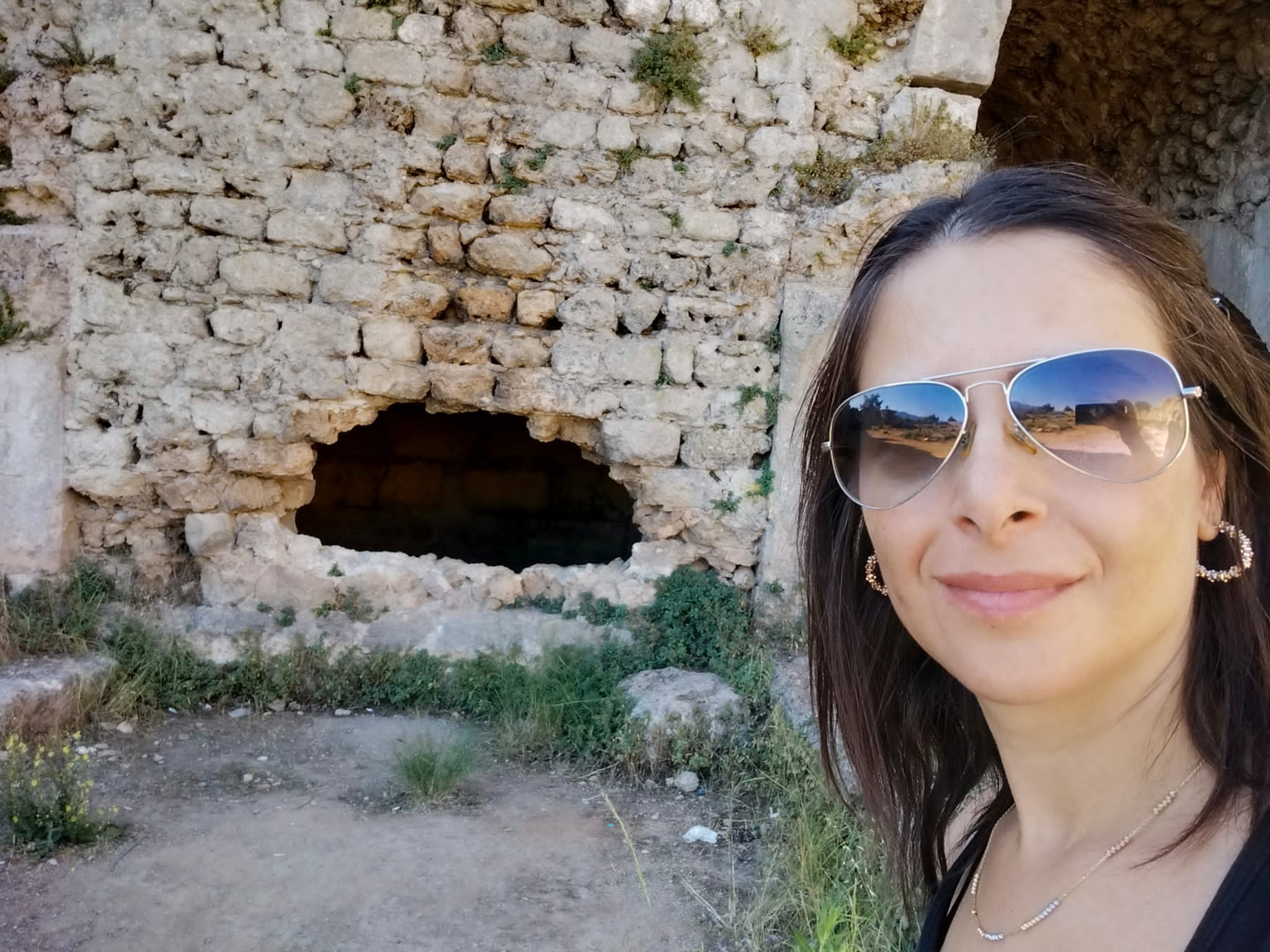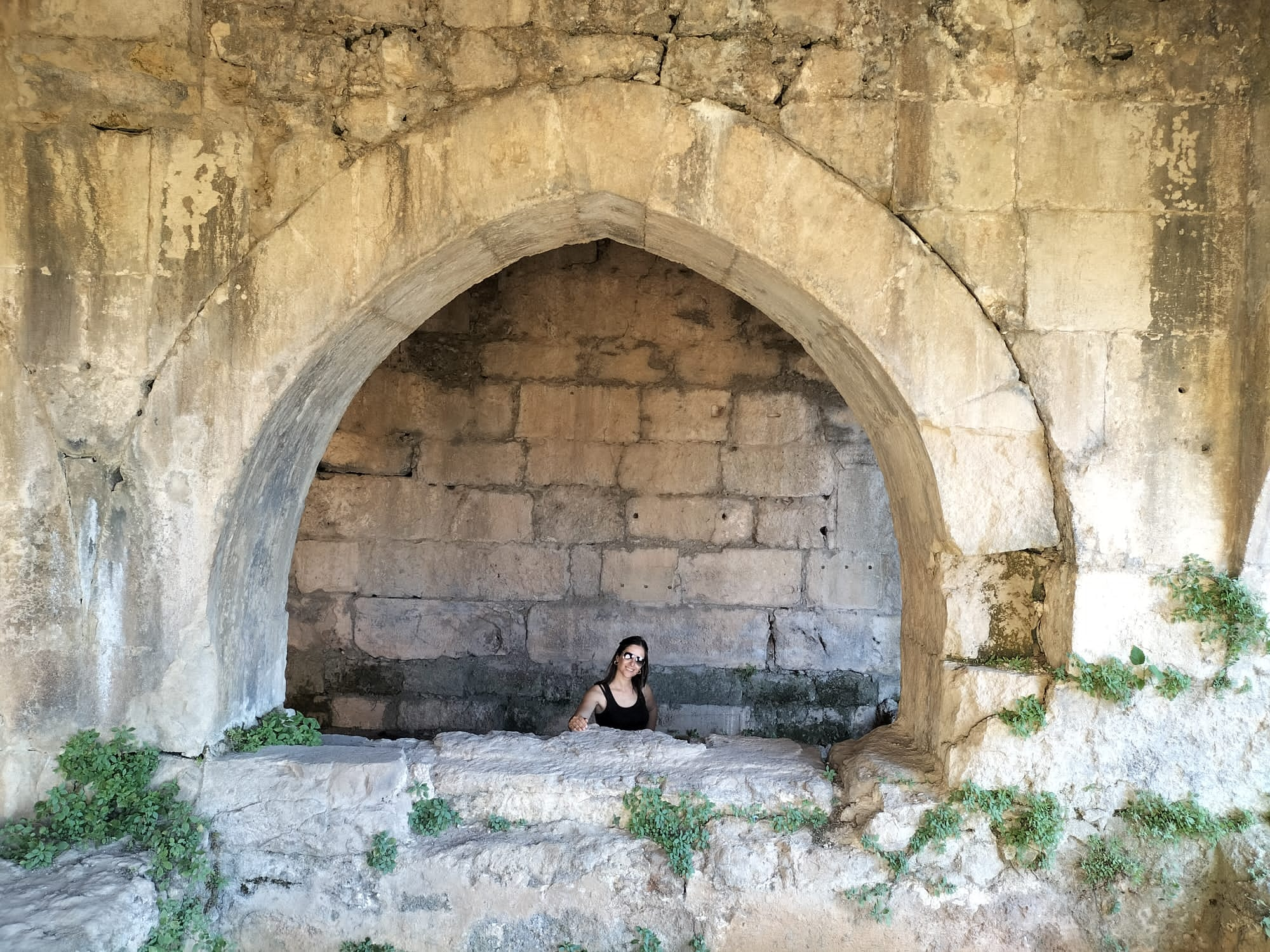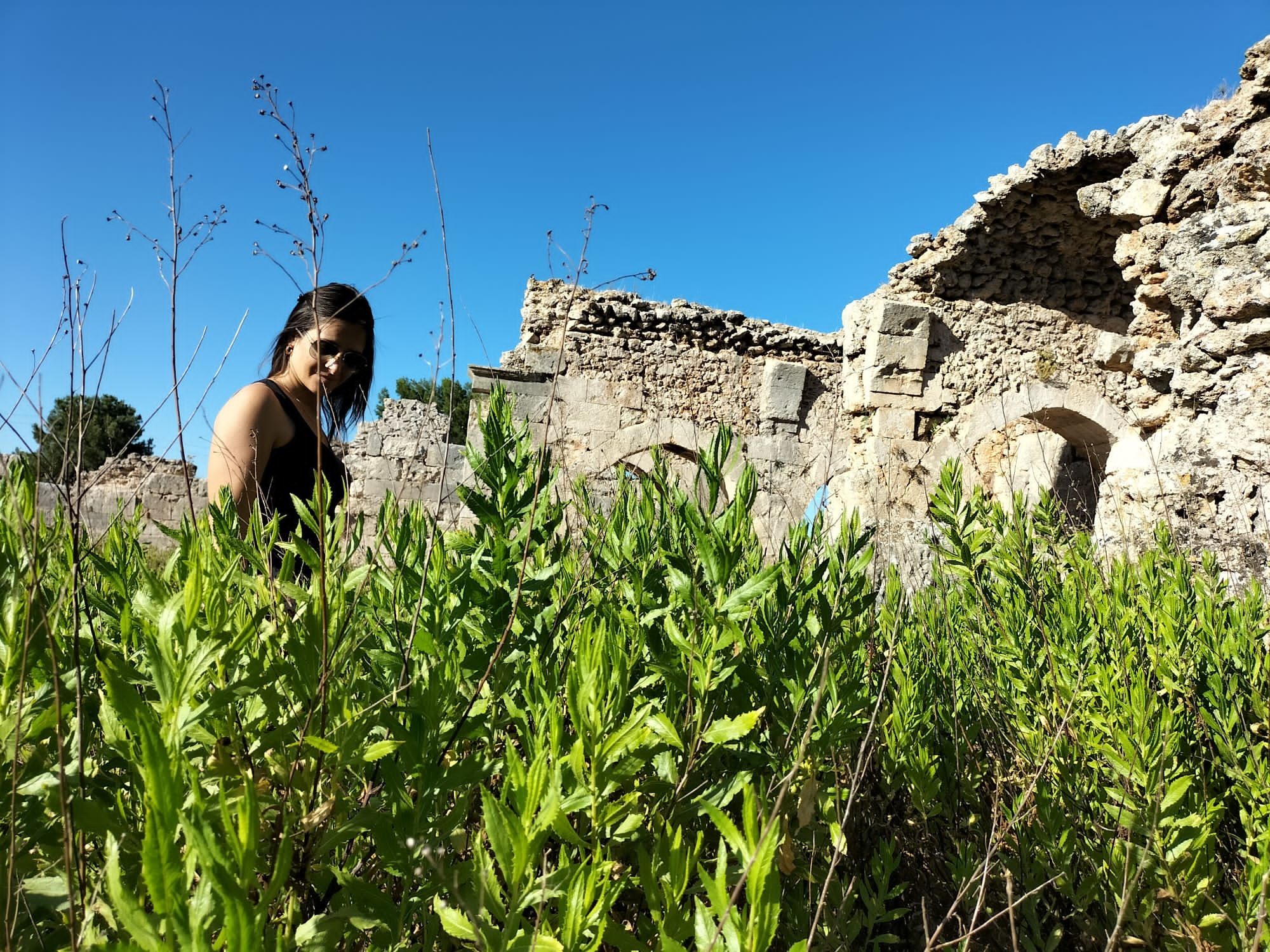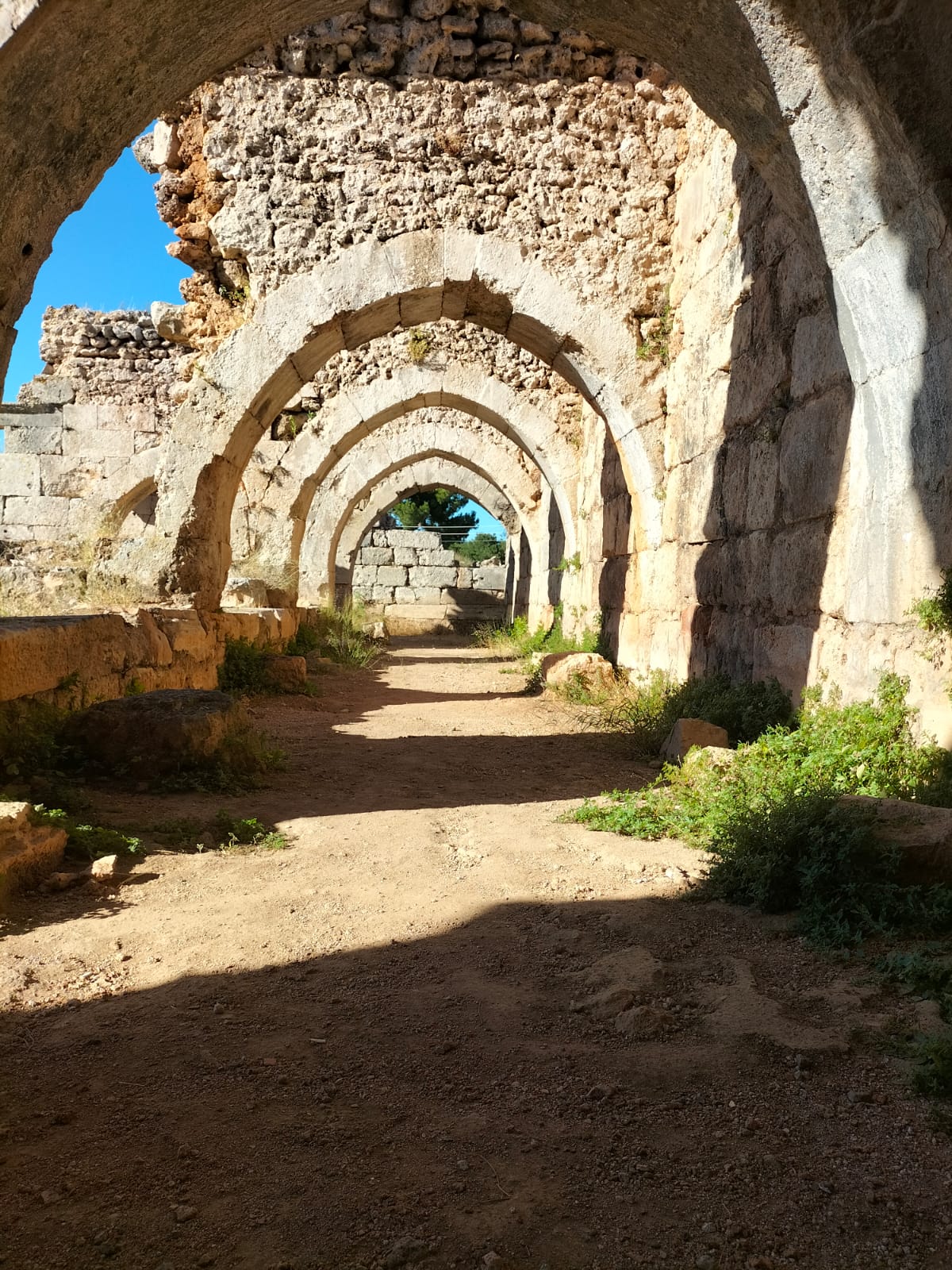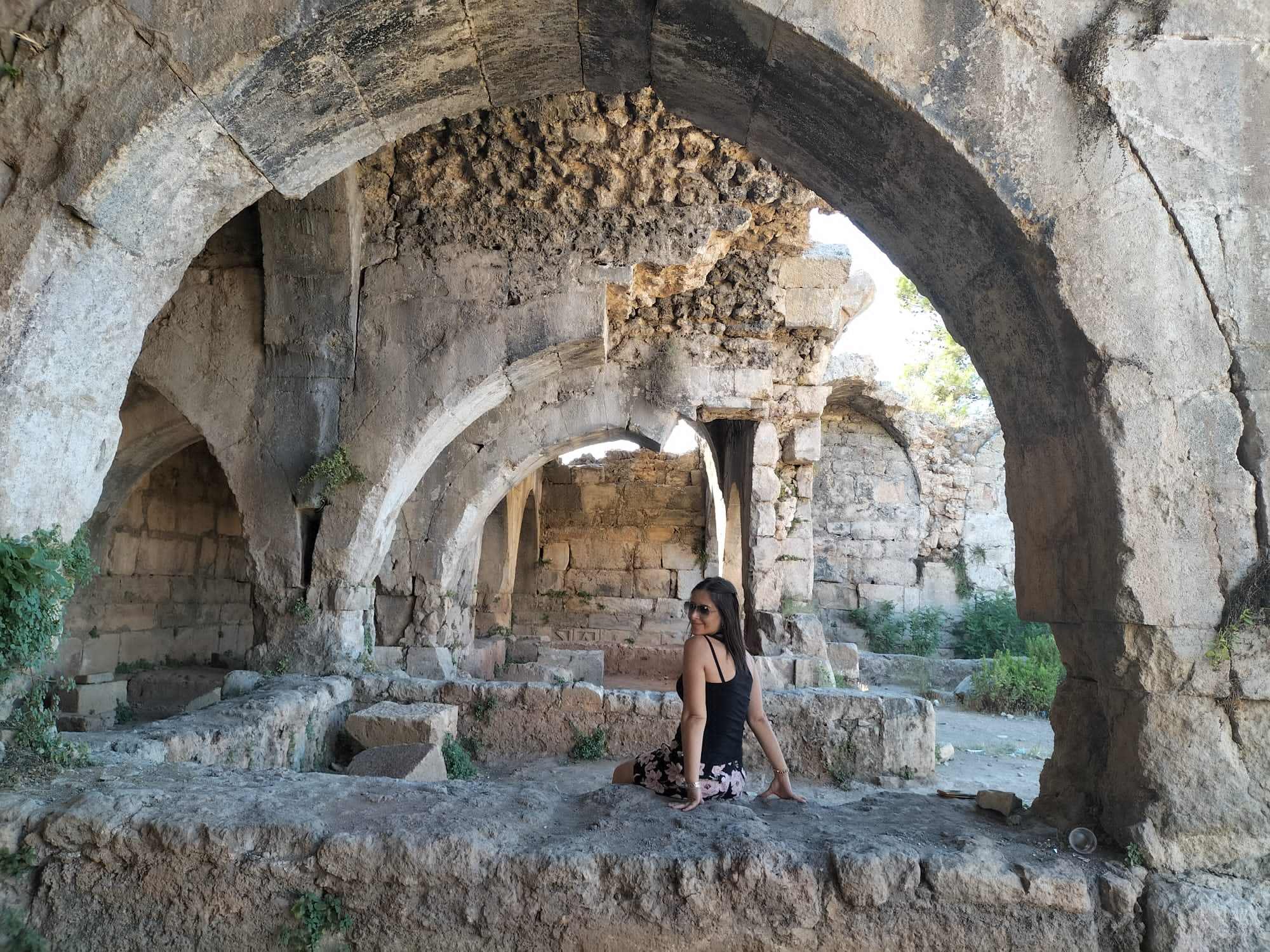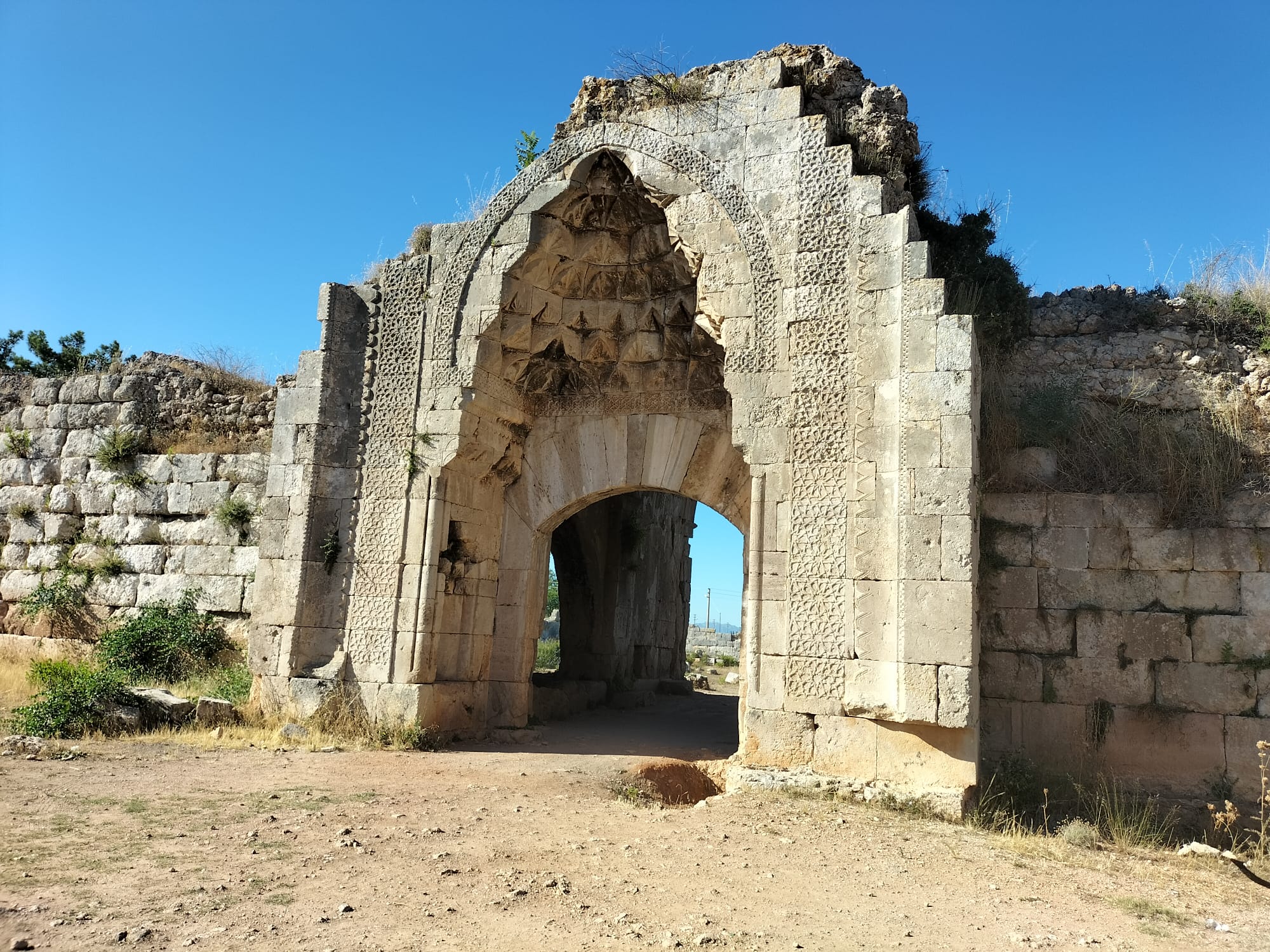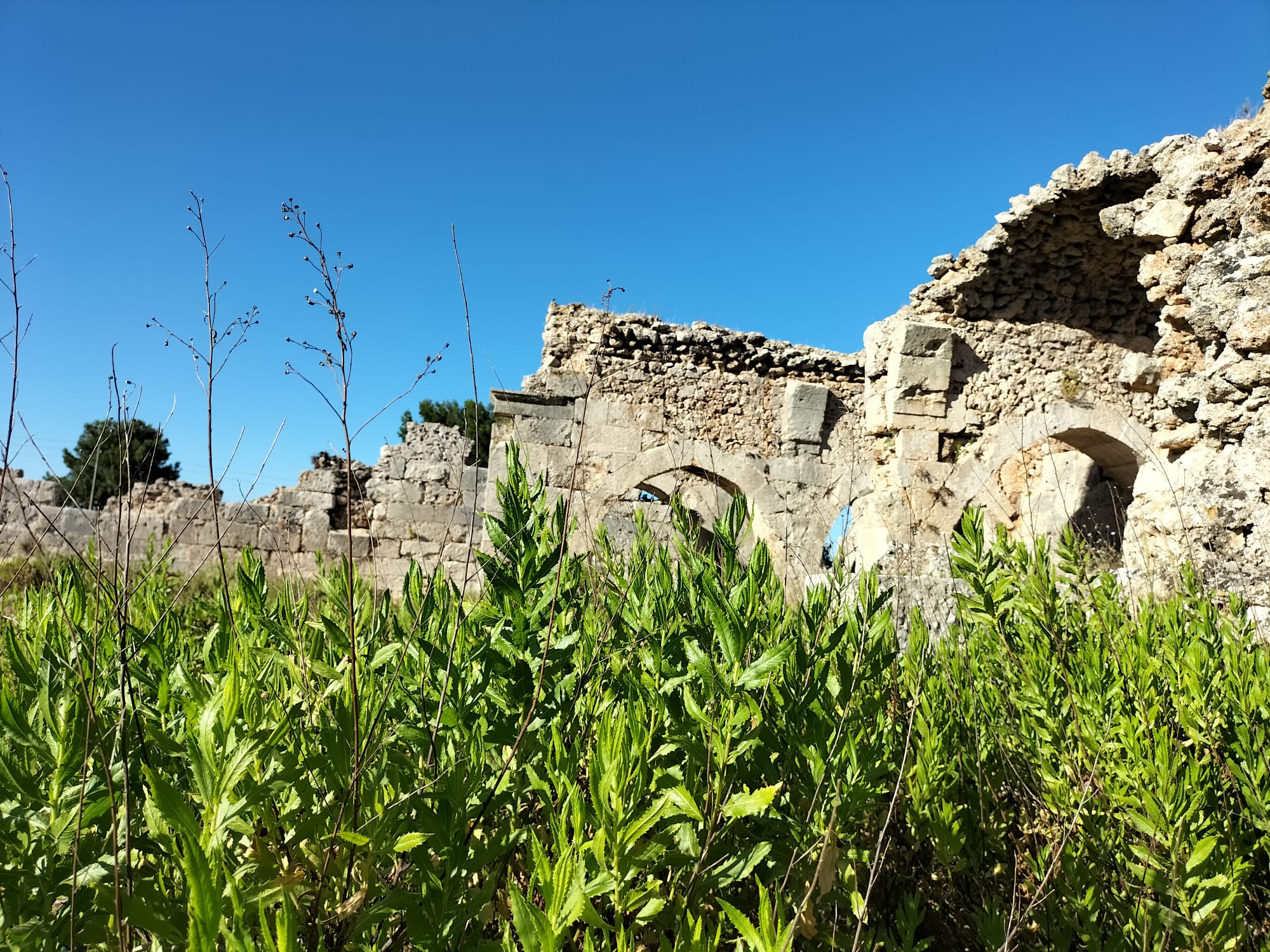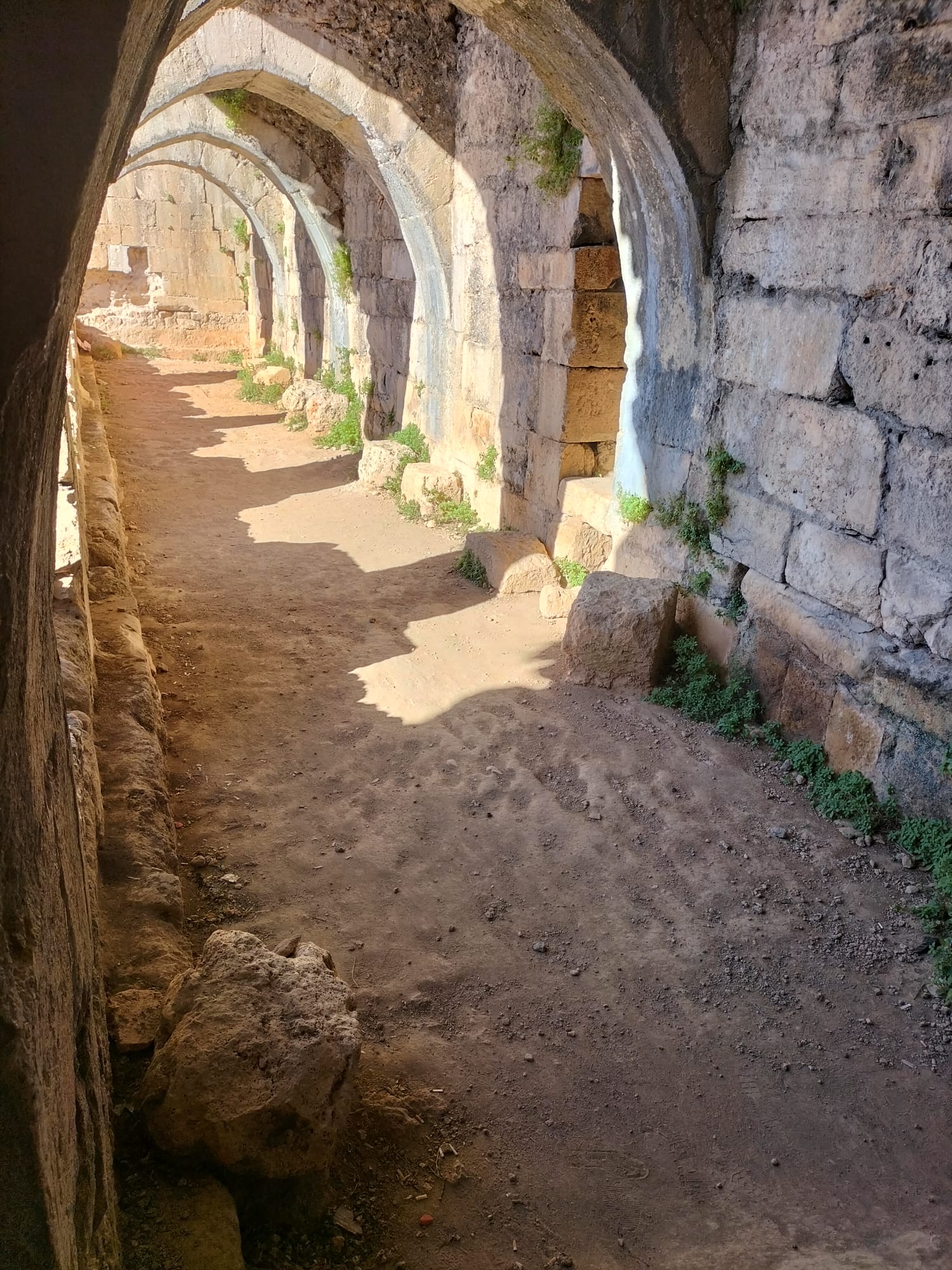 The most interesting part here was the part of the entrance and arches. When viewed from the inside, the intertwined appearance of the arches caught my attention.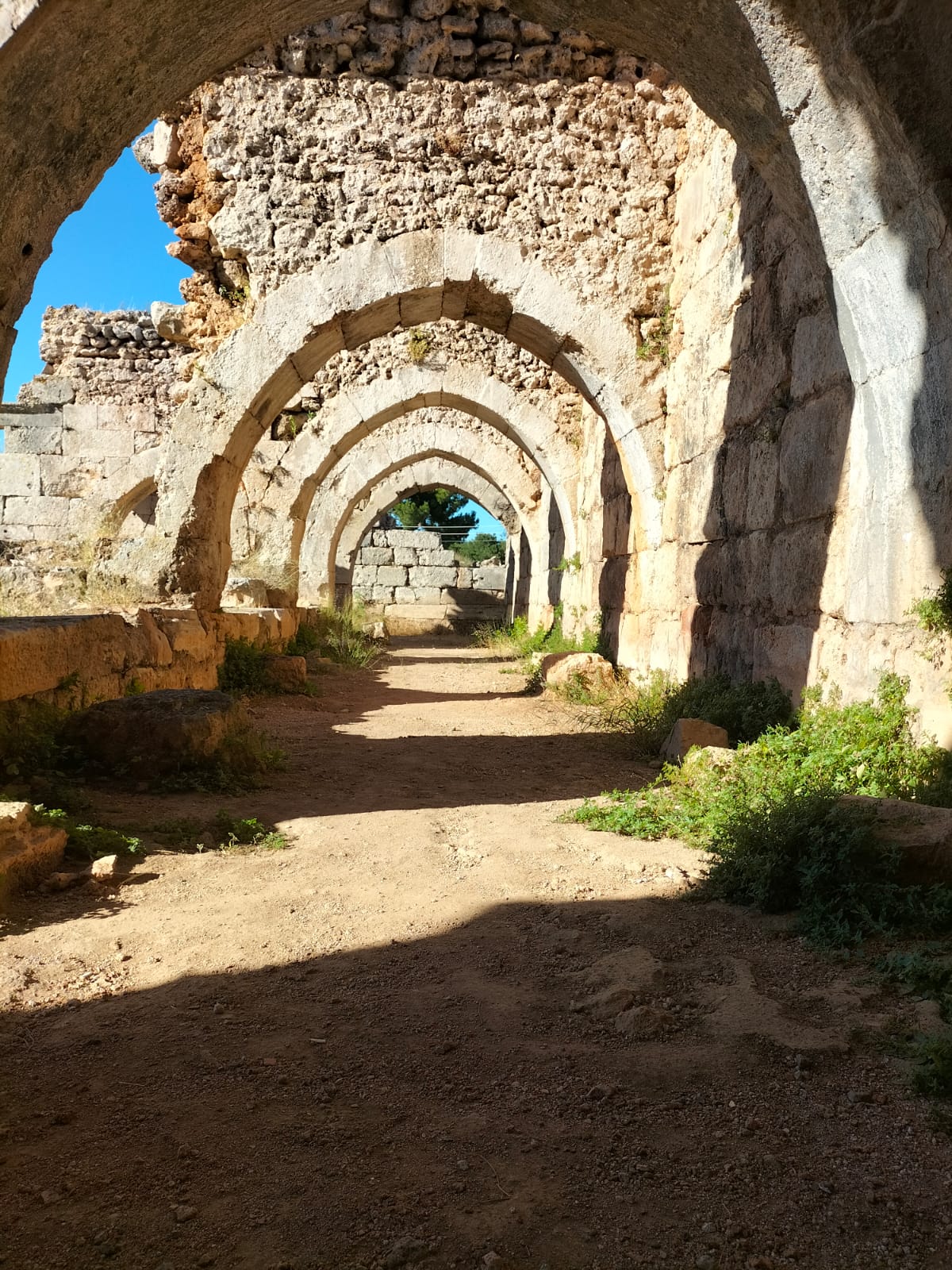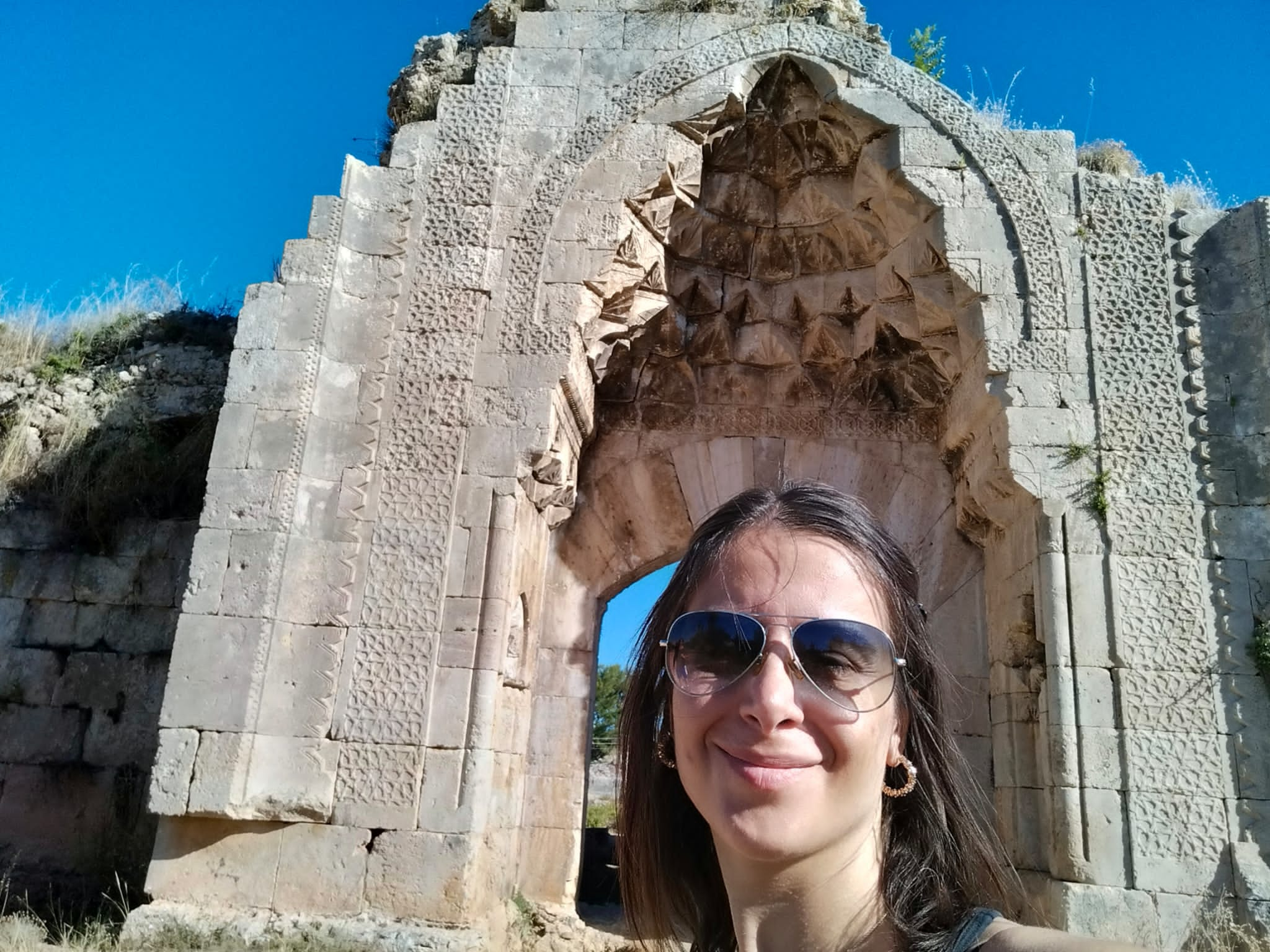 Our famous Turkish singer Mabel Matiz also shot the clip of her song "Ivy" here. I think one of the reasons he shot this song here is because there are ivy in the stone walls of this historic inn.
Now, historical stone piles are home to herds. I greet you through the stone walls of history, stay with love 🙏🤗



TR
Herkese merhaba arkadaşlar. 🤗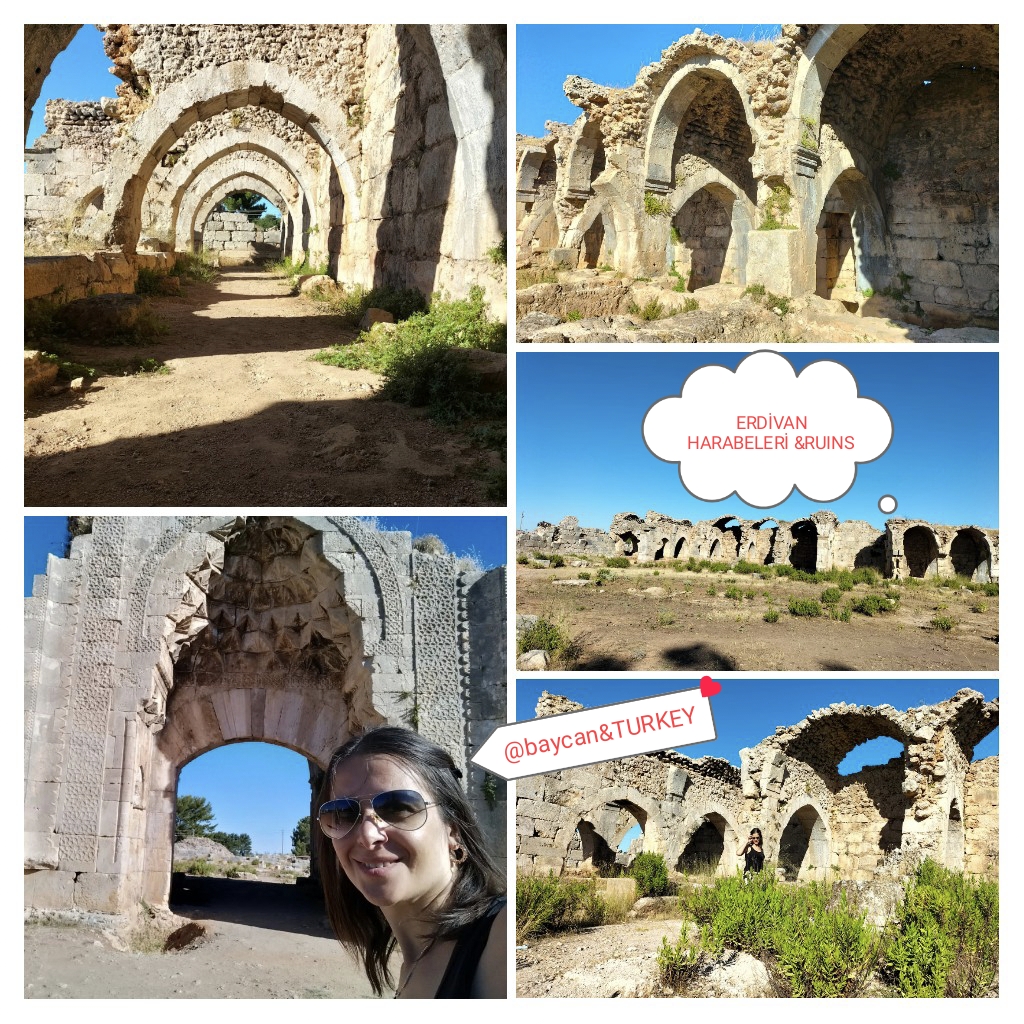 Hepinizin iyi olması dileğiyle bugün yine yaşadığım yer cennetten köşe şehirlerimizden biri olan Antalya'nın tarihi ve kültürel yerlerinden biri olan Evdirhan Harabelerini sizlere gezdireceğim.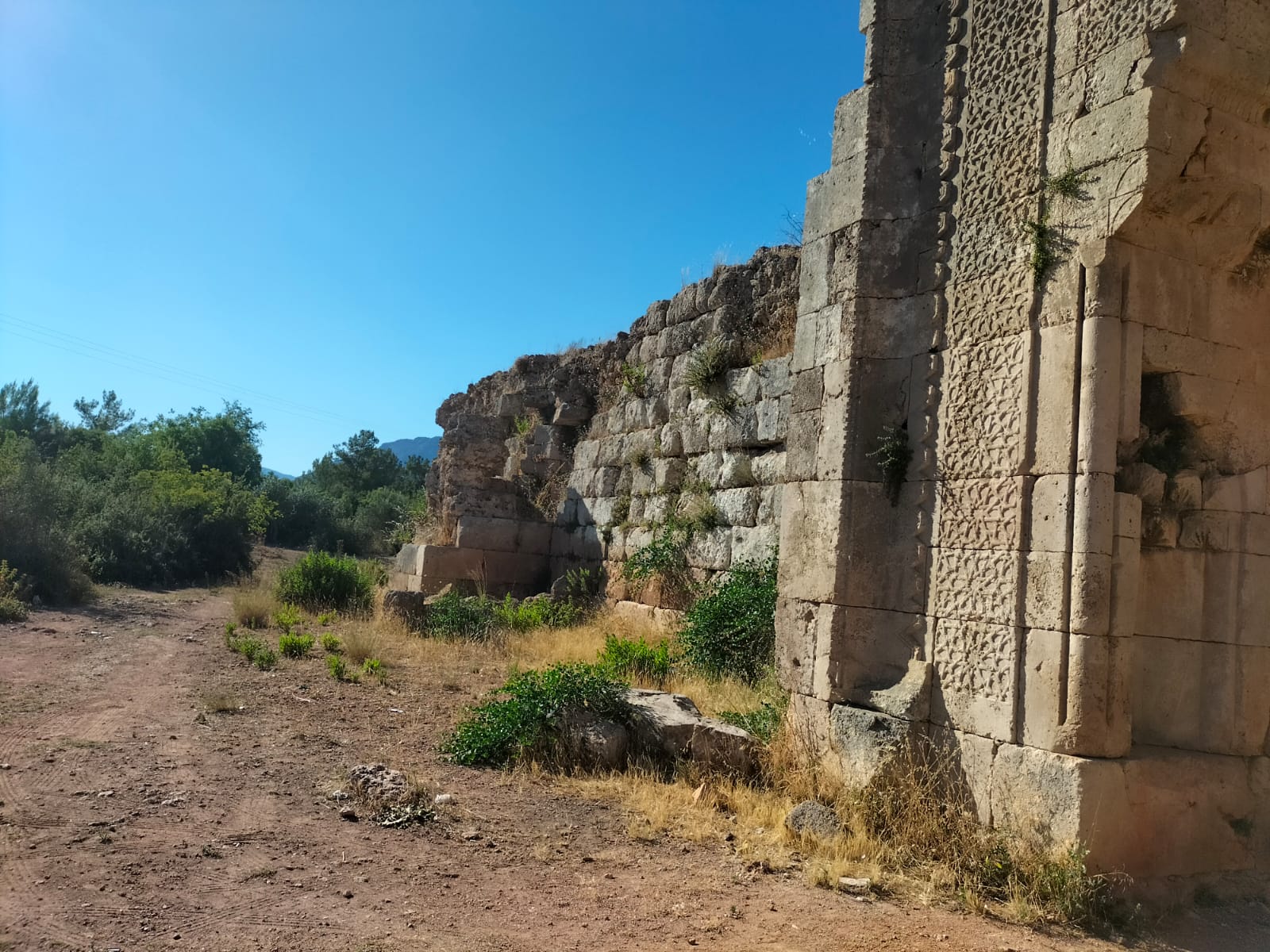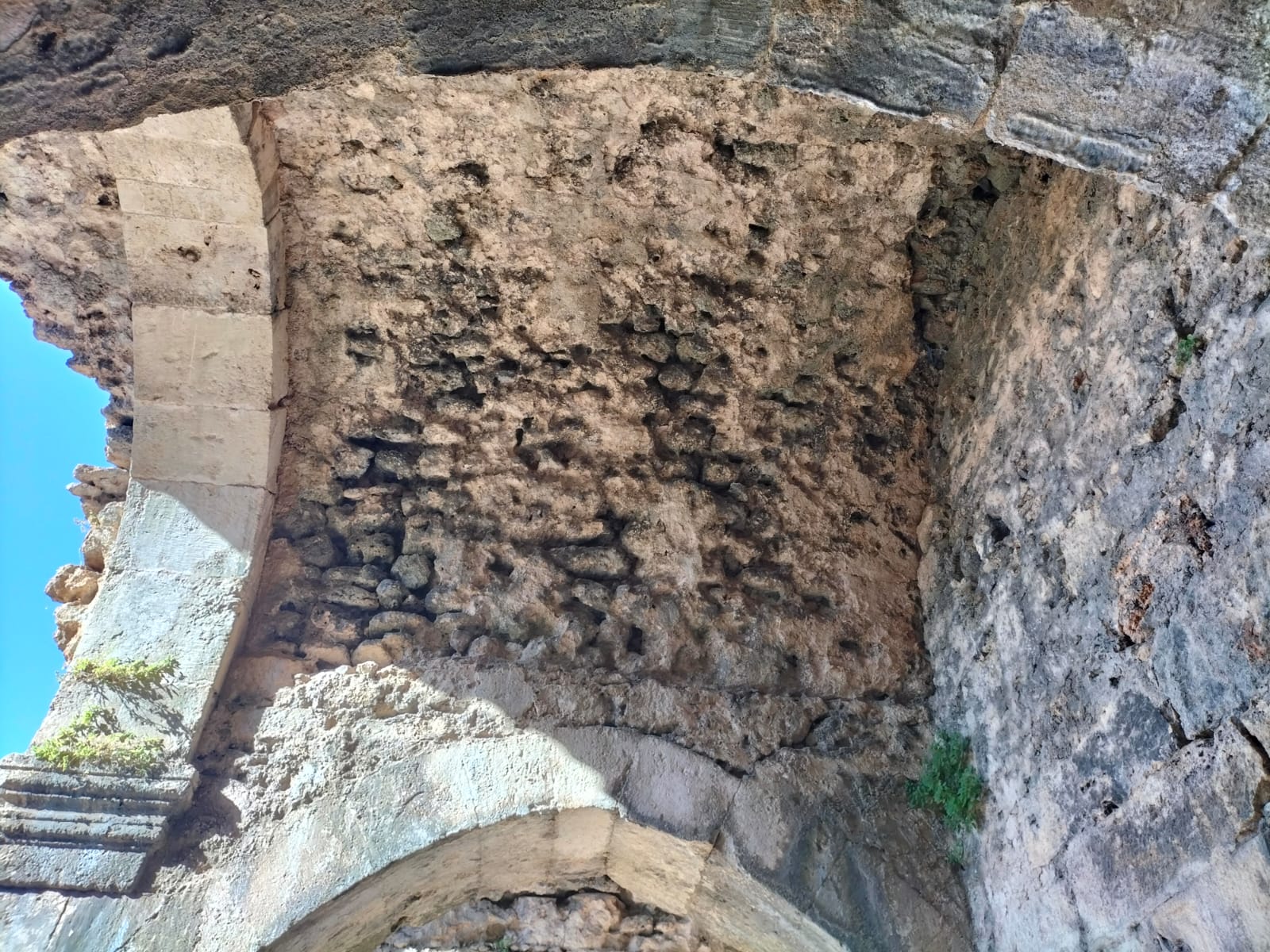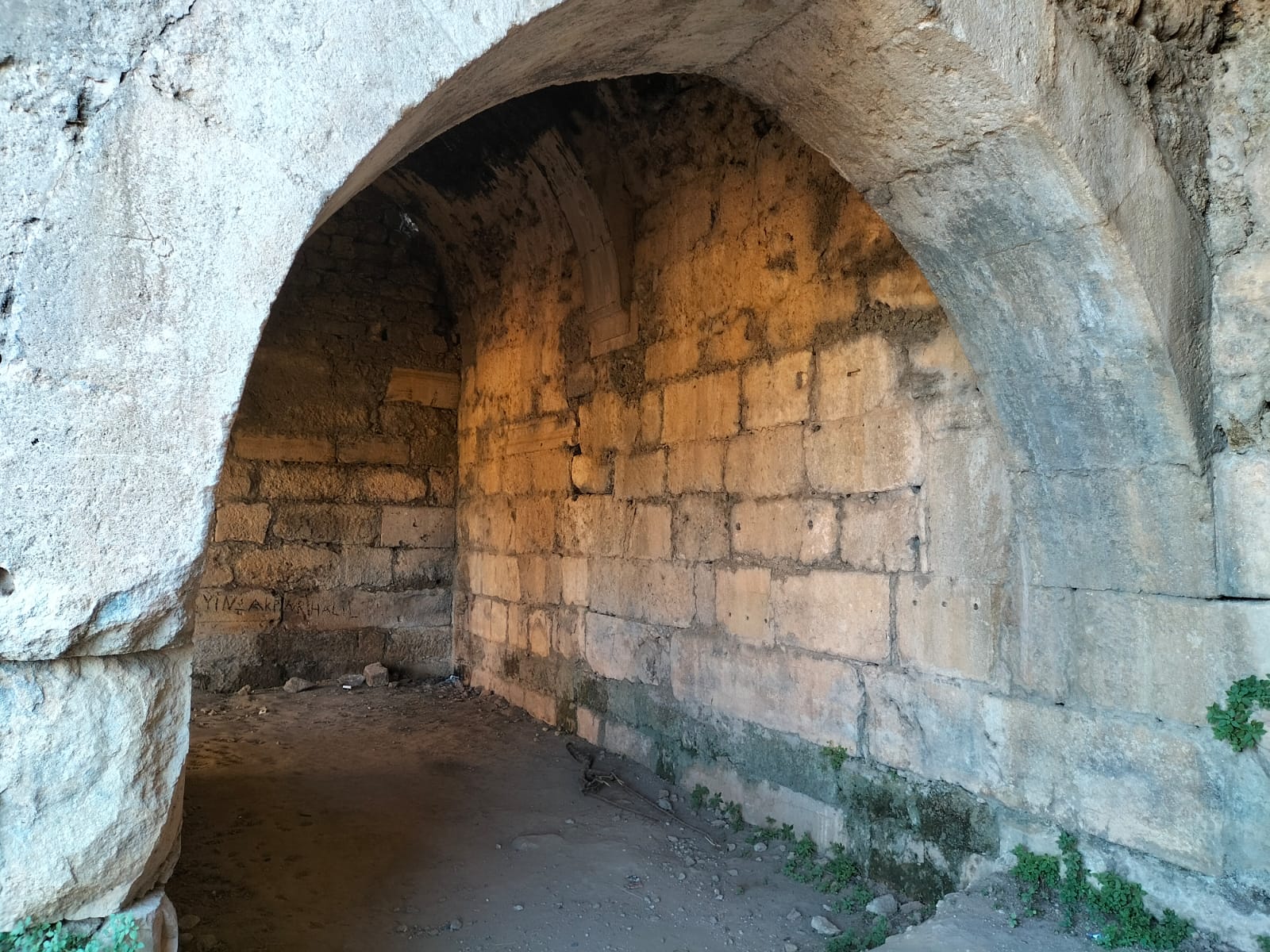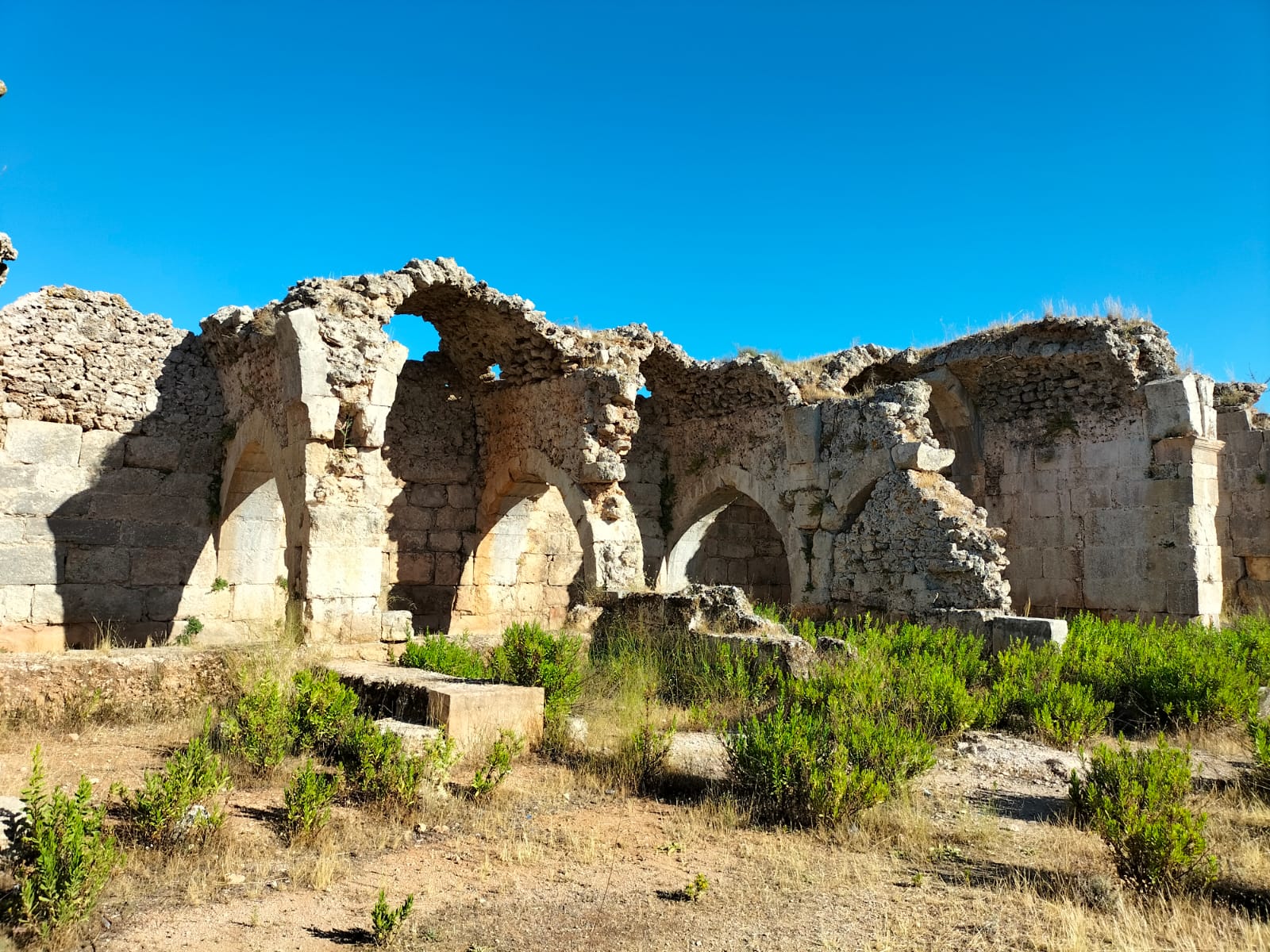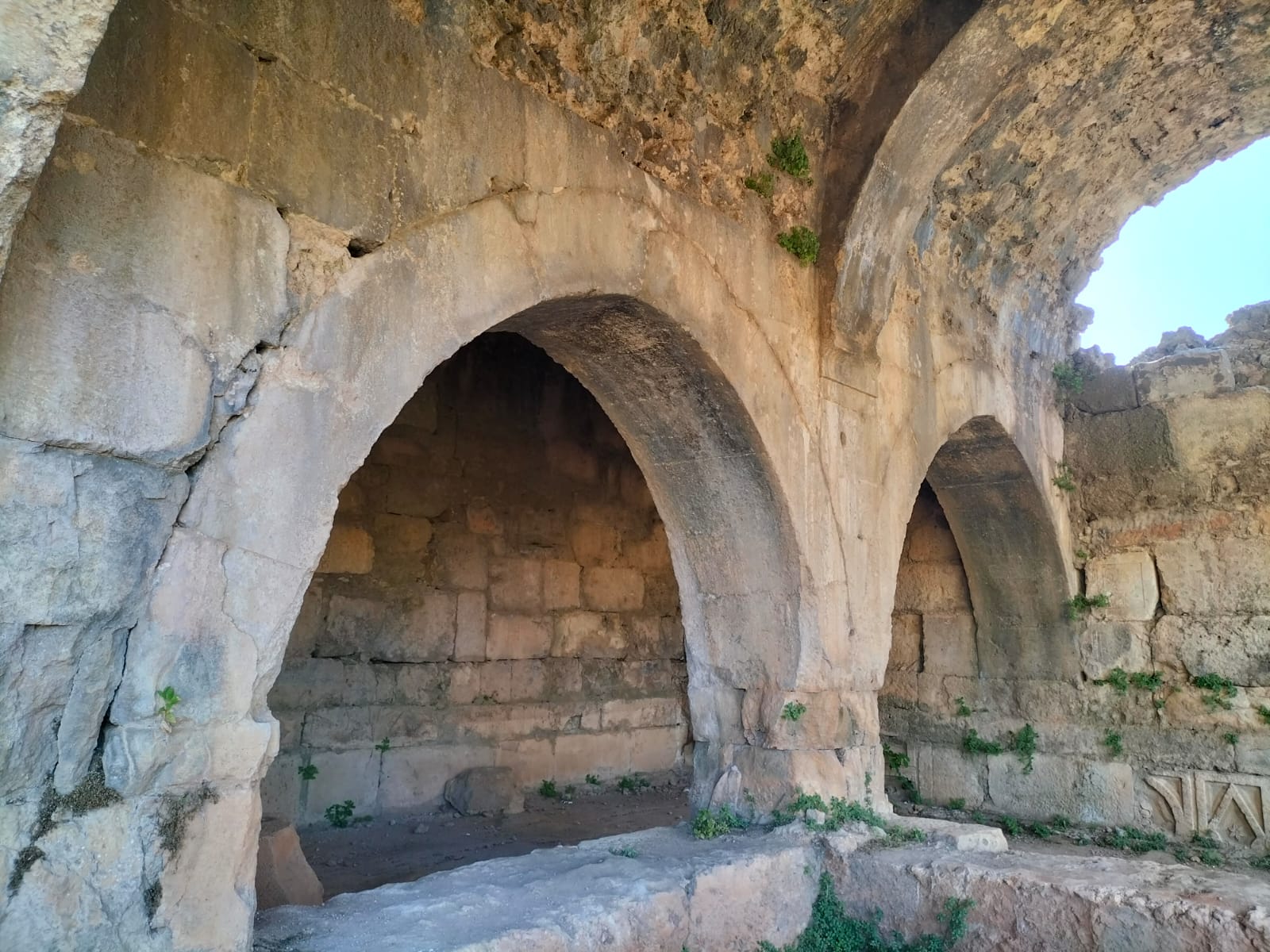 Yazıma başlamadan önce sevgili arkadaşım @damla 'ya geçmiş olsun dileklerimi buradan da ileterek ona güzel enerjilerimi gönderiyorum. 🤗
Ayrıca buraya verdiği emekler ve bizlerle ilgilendiği için de ona sonsuz teşekkürlerimi sunuyorum. 🙏🤗
Evdirhan harabeleri Antalya'nın Döşemealtı ilçesinde bulunmaktadır. Buraya her istediğiniz saatte gidebilirsiniz girişi de ücretsizdir
Ben buraya gittiğimde nişanlı bir çift dış çekim yapıyorlardı. Mutluluklarını bu tarihi mekanda ölümsüzleştirerek sevdikleriyle paylaşmak için buraya gelmişlerdi. Burası gerçekten dış mekan çekimi yapmak için harika bir tarihi dekora sahip.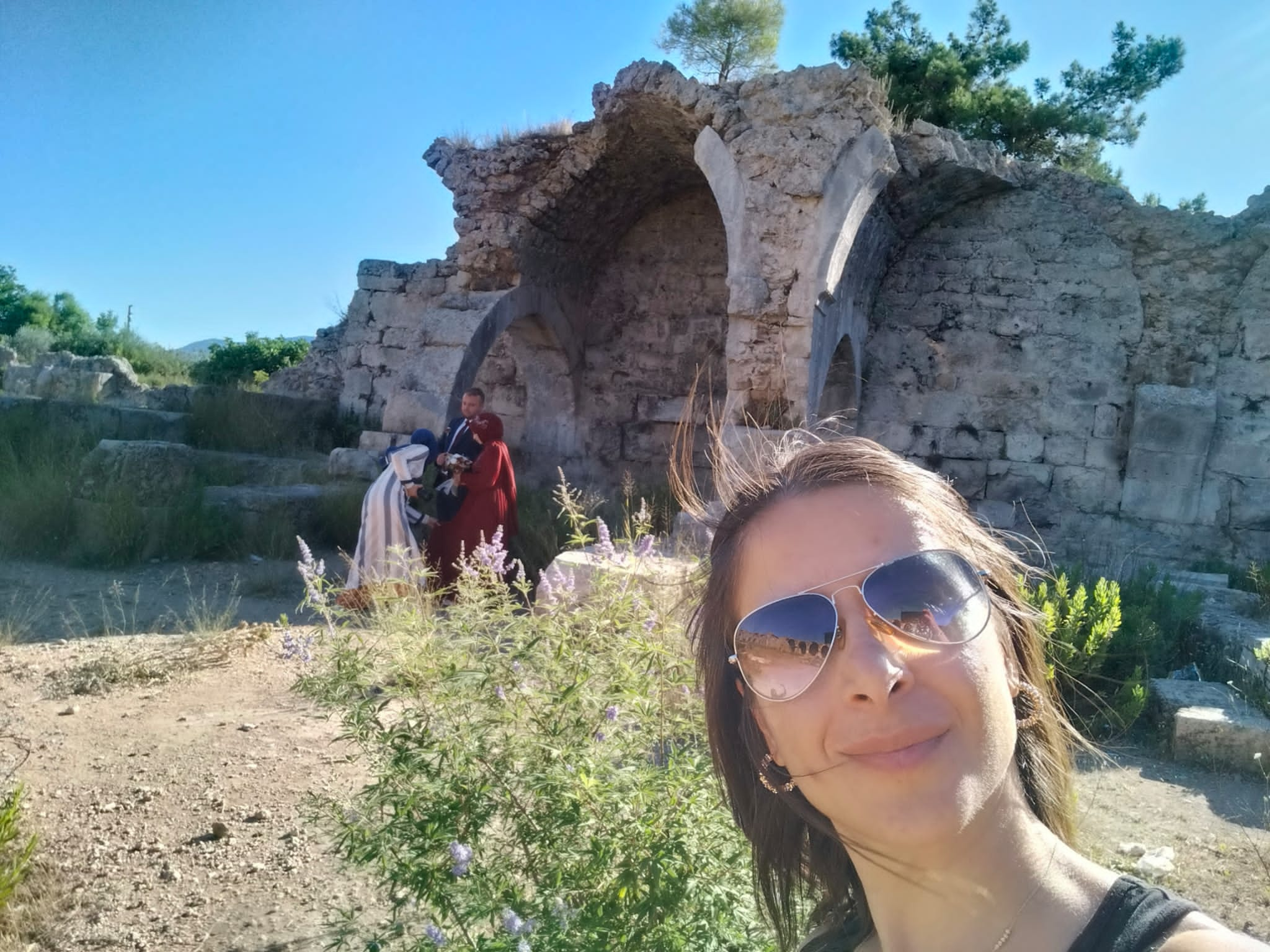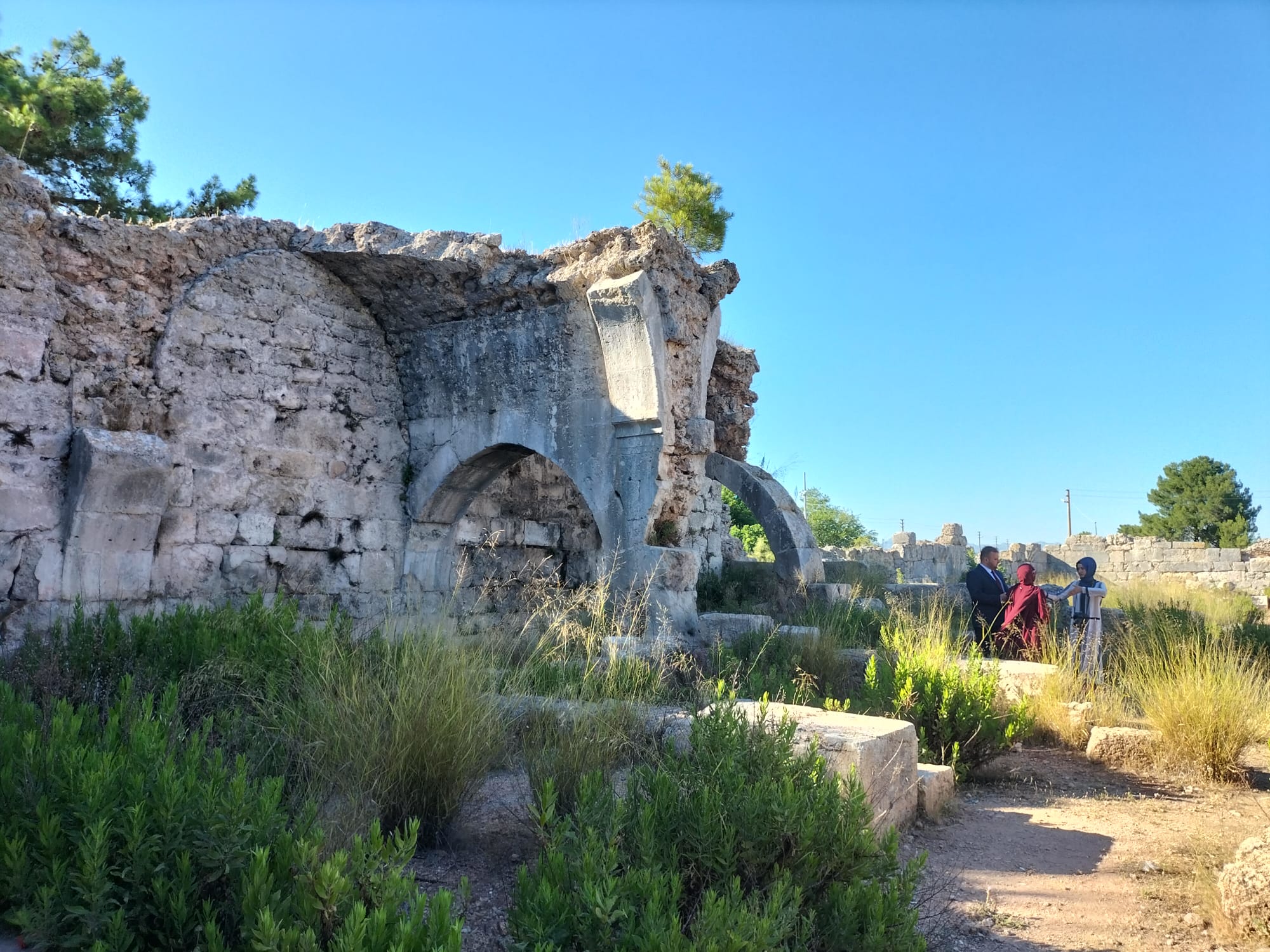 Onları bir müddet izledikten sonra ben de bu tarihi mekanı gezerek onlardan resimlerimi çekmelerini rica ettim. Sizler için burayı hem resim dedim hem de kendi resimlerimi de çektirerek buraya gelmenin anını ölümsüzleştirdim.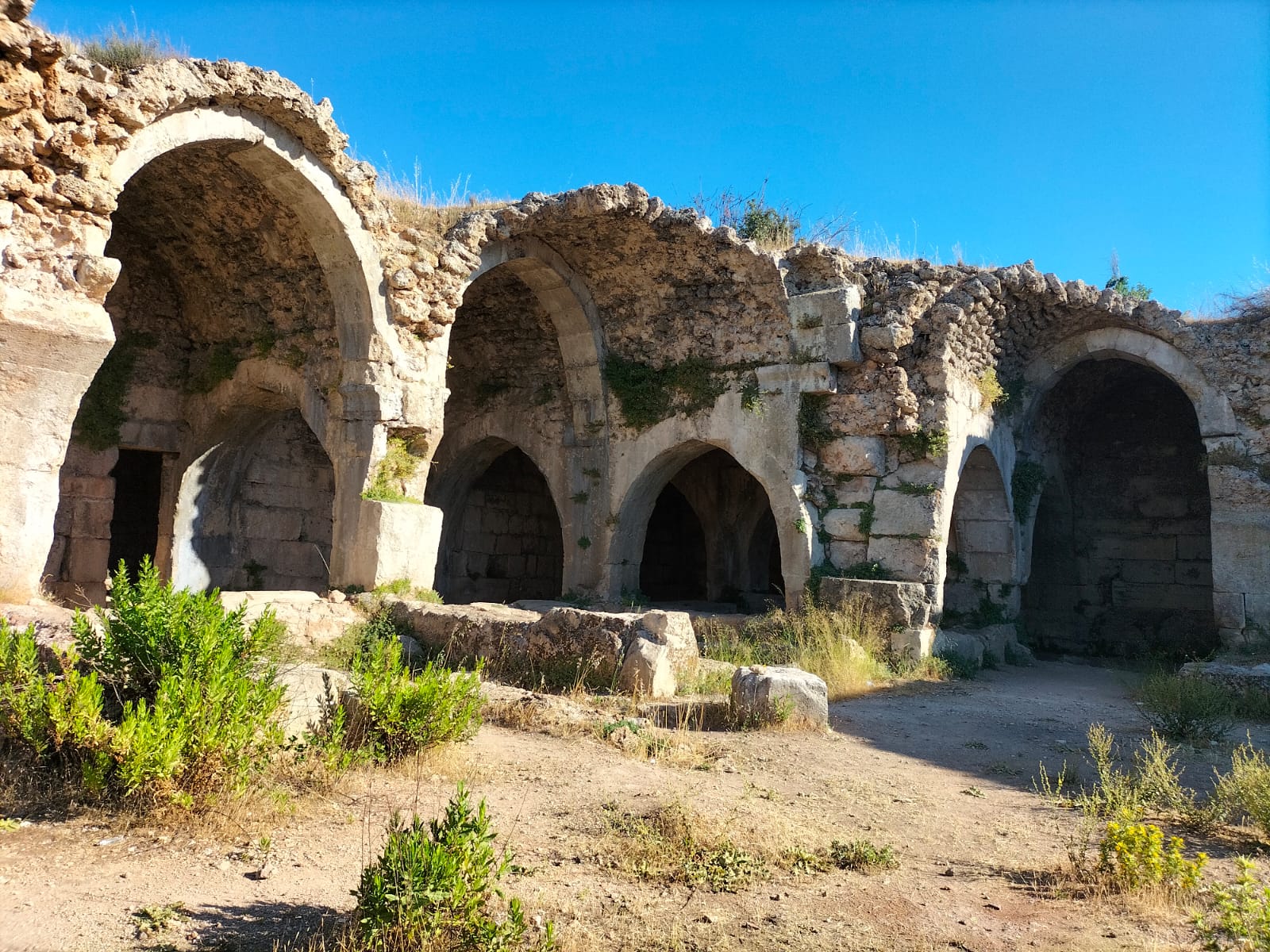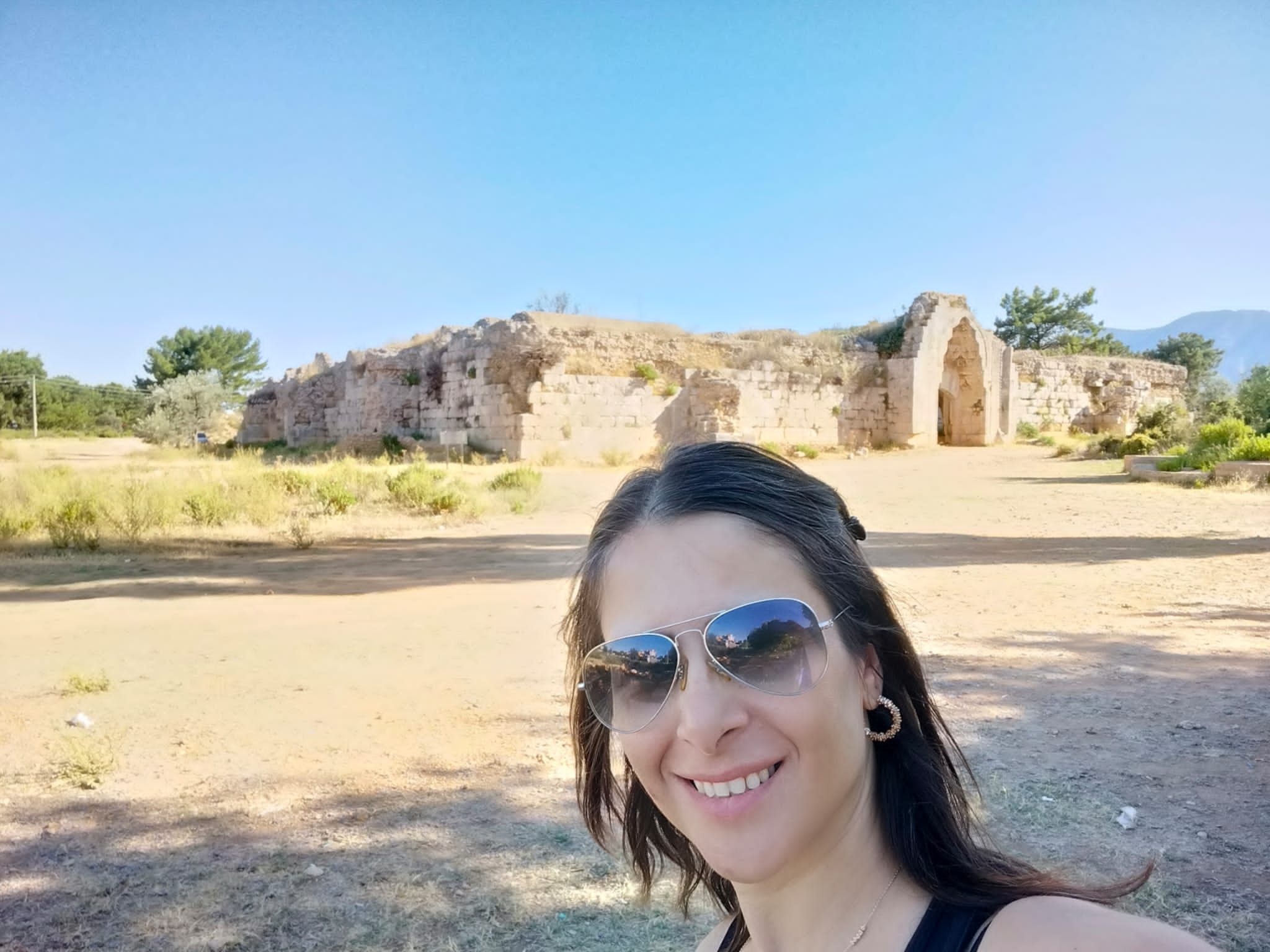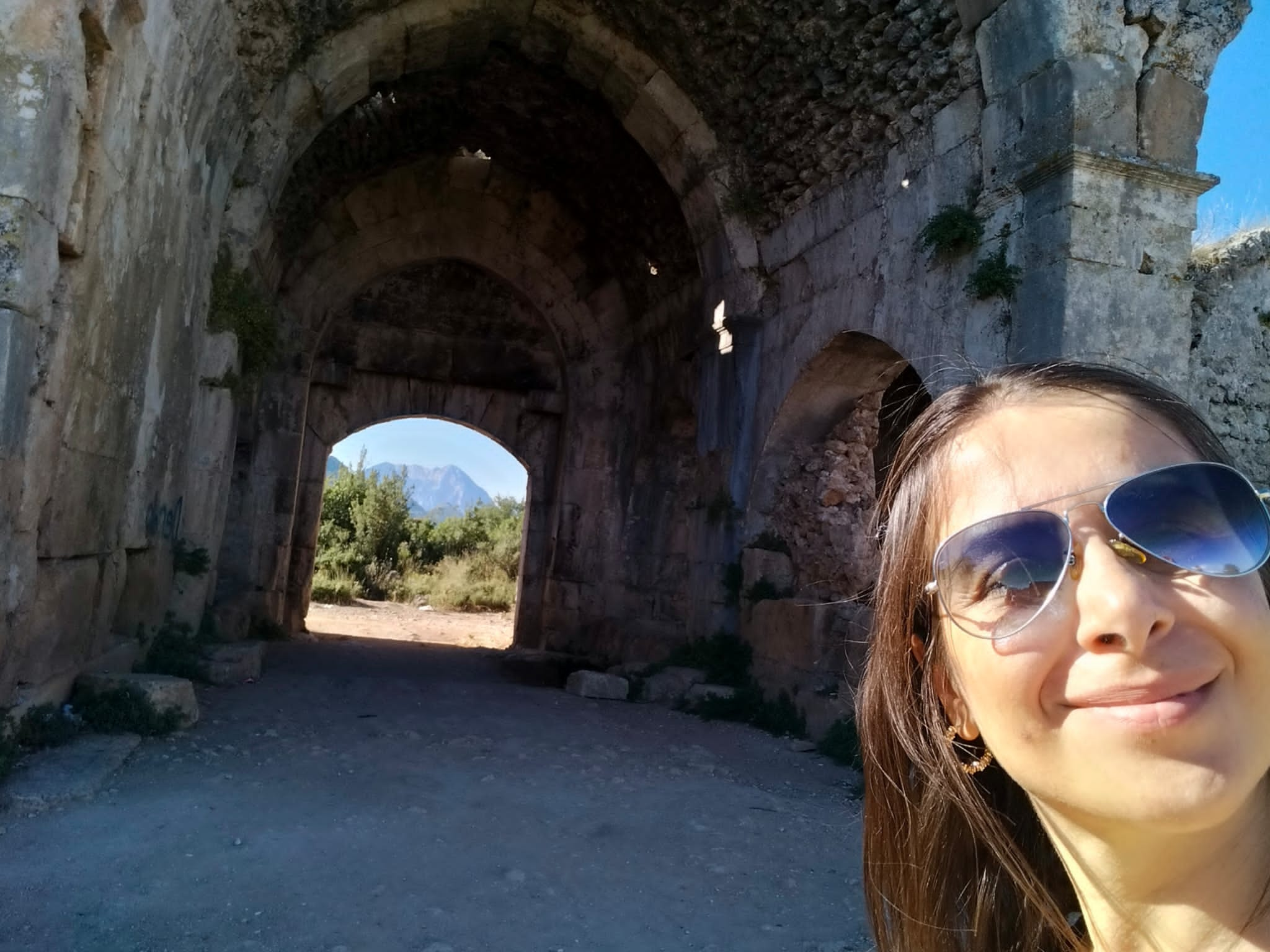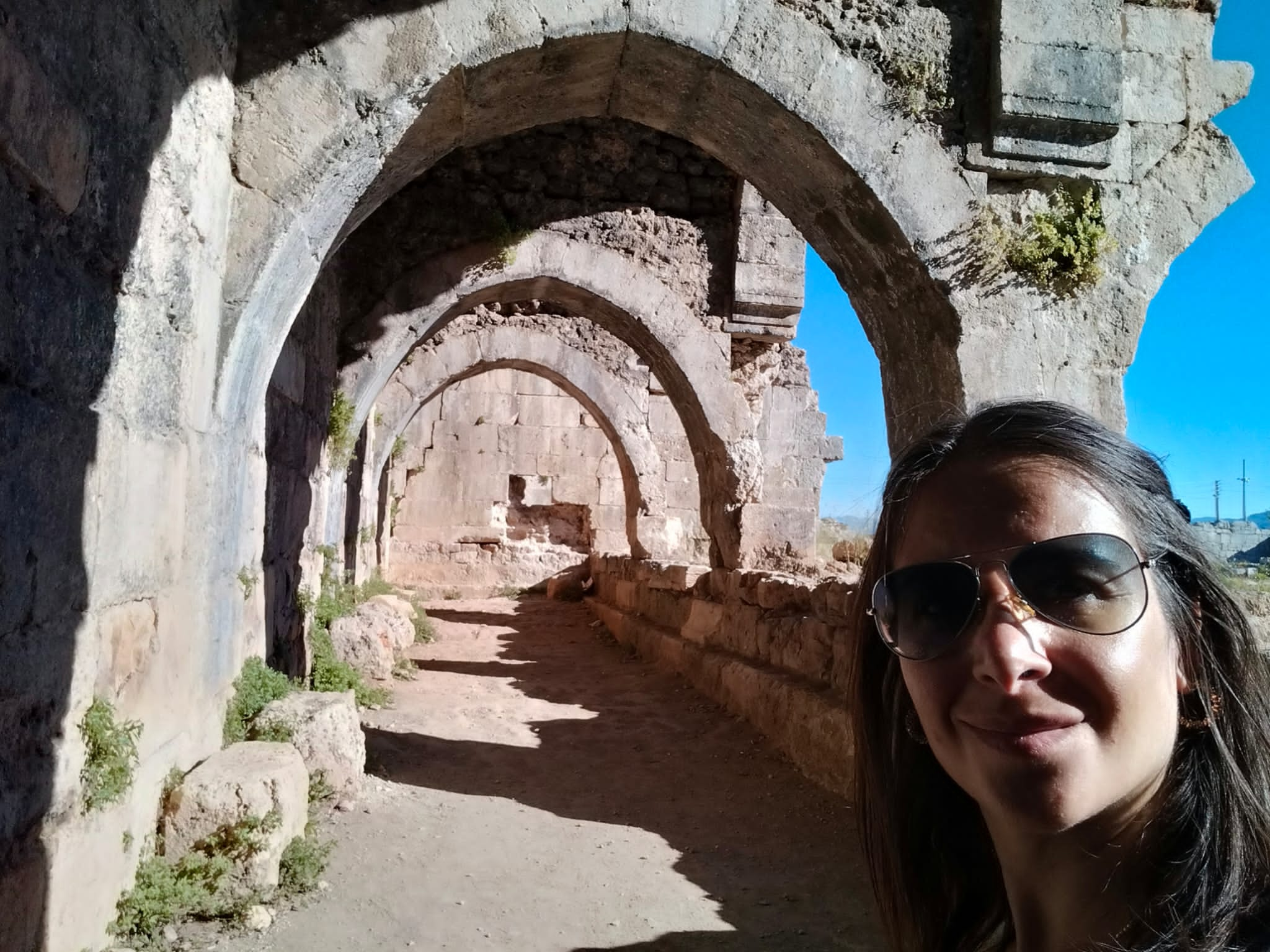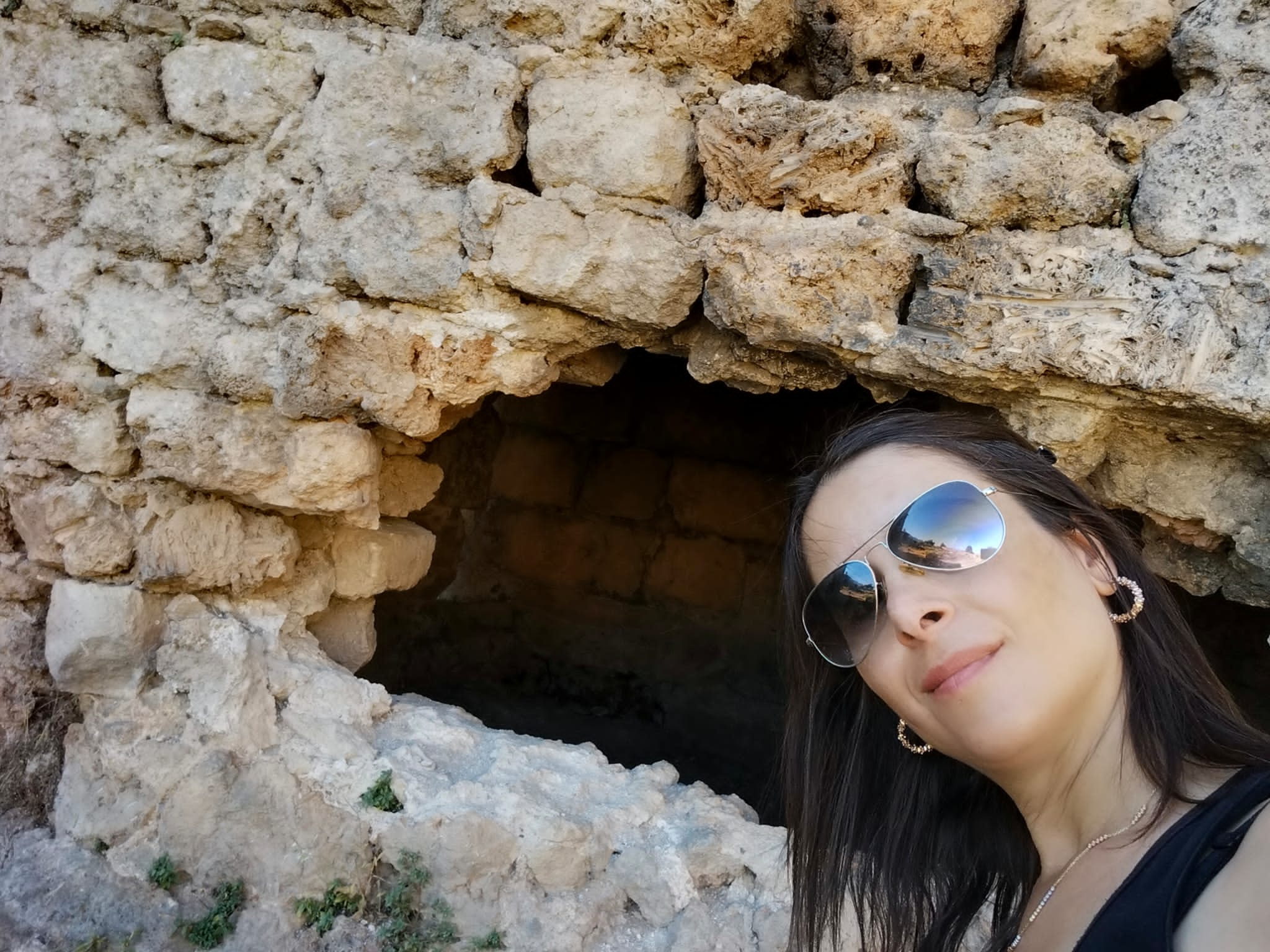 Buraya girişte bulunan Bu dev işlemeli kapı girişi benim çok hoşuma gitti. Burası biraz bakımsız kalmış bir harabeye benziyordu. İnternetten yapmış olduğum araştırmalara göre Selçuklular mimarisini yansıtan bu harabeler I. İzzeddin Keykavus Bin Keyhusrev tarafından H. 607-616 / M. 1210-1219 yıllarında yaptırıldığı düşünülmektedir.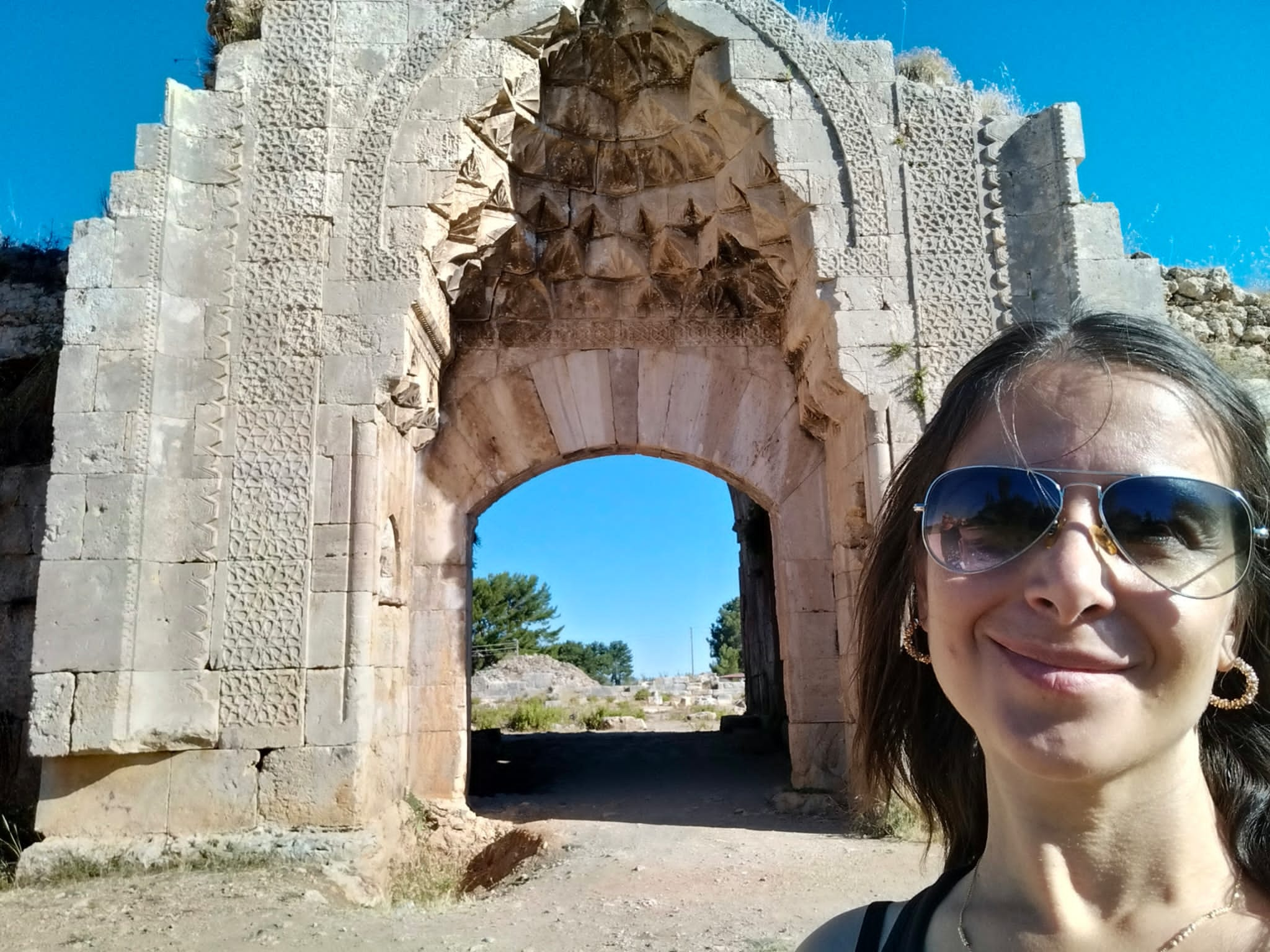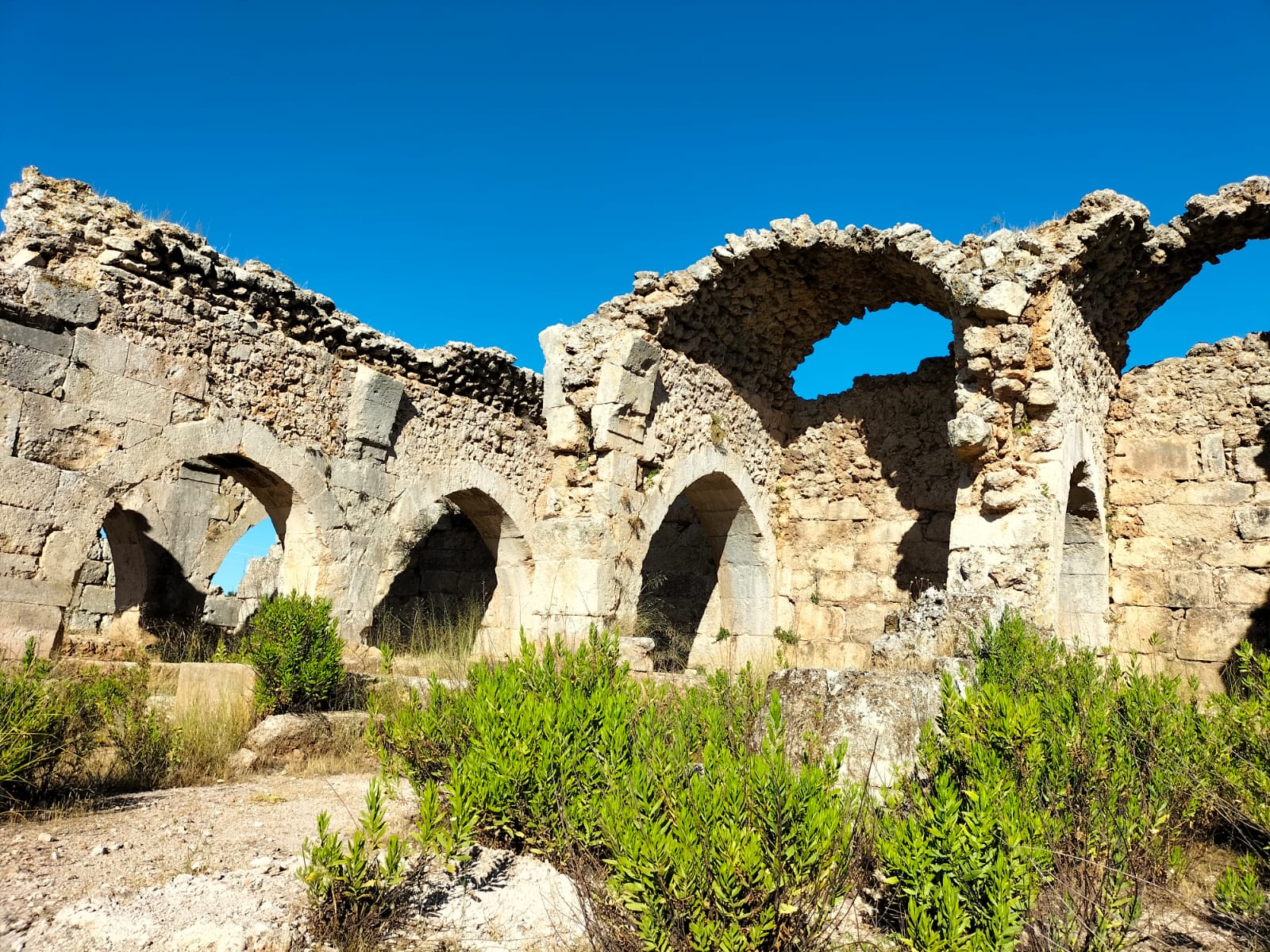 Beden duvarlarının tümü kesme taş, üst örtü moloz taşlardan oluşmuştur. Kimbilir bu eserlerin üzerinde kimlerin izi var. Bu taş duvarlar arasında neler yaşandı. Her gittiğim yerde tarihin izlerini, kimlerin neler yaptığını nasıl hayatlar sürdüğünü düşünmüşümdür.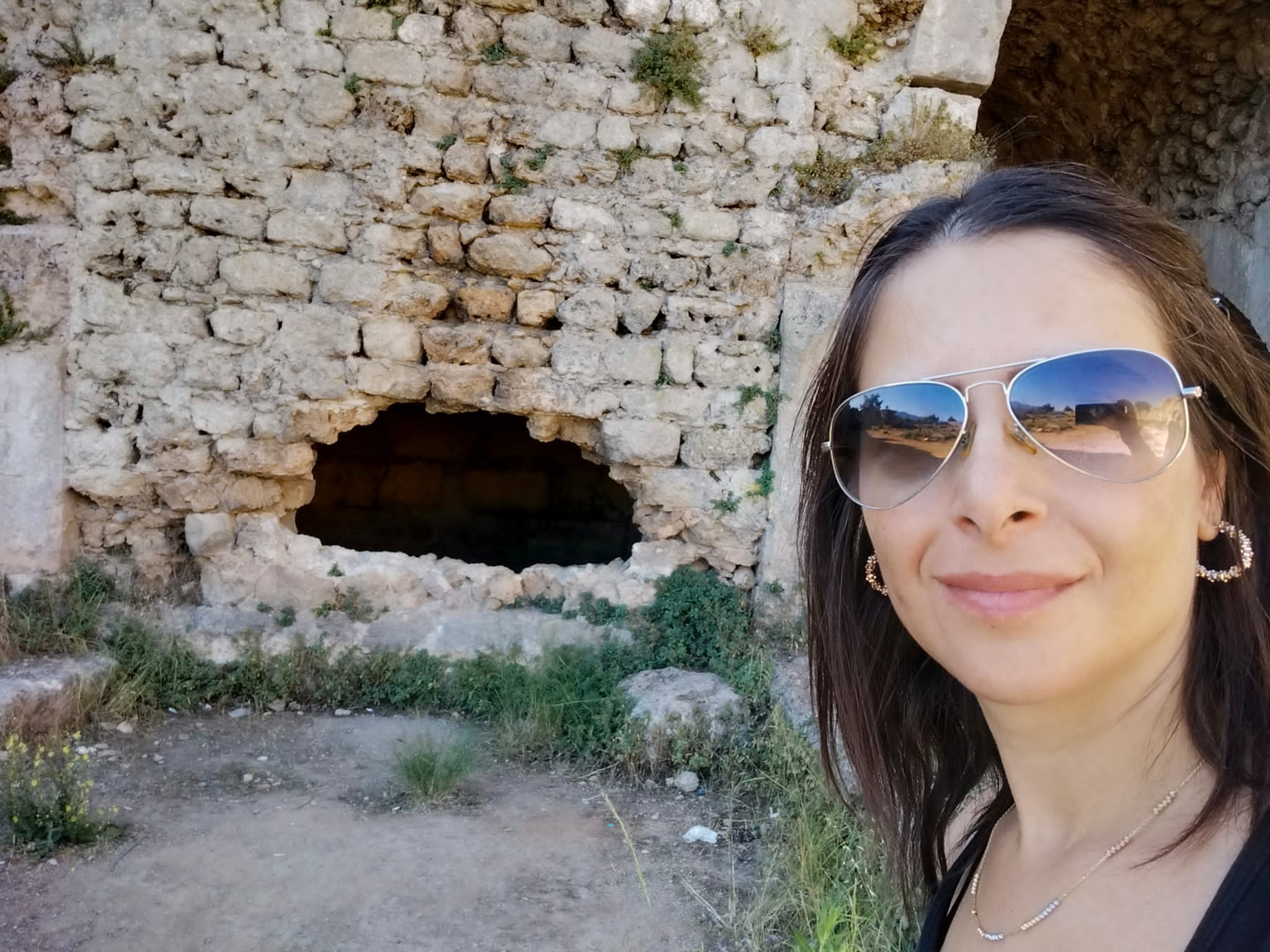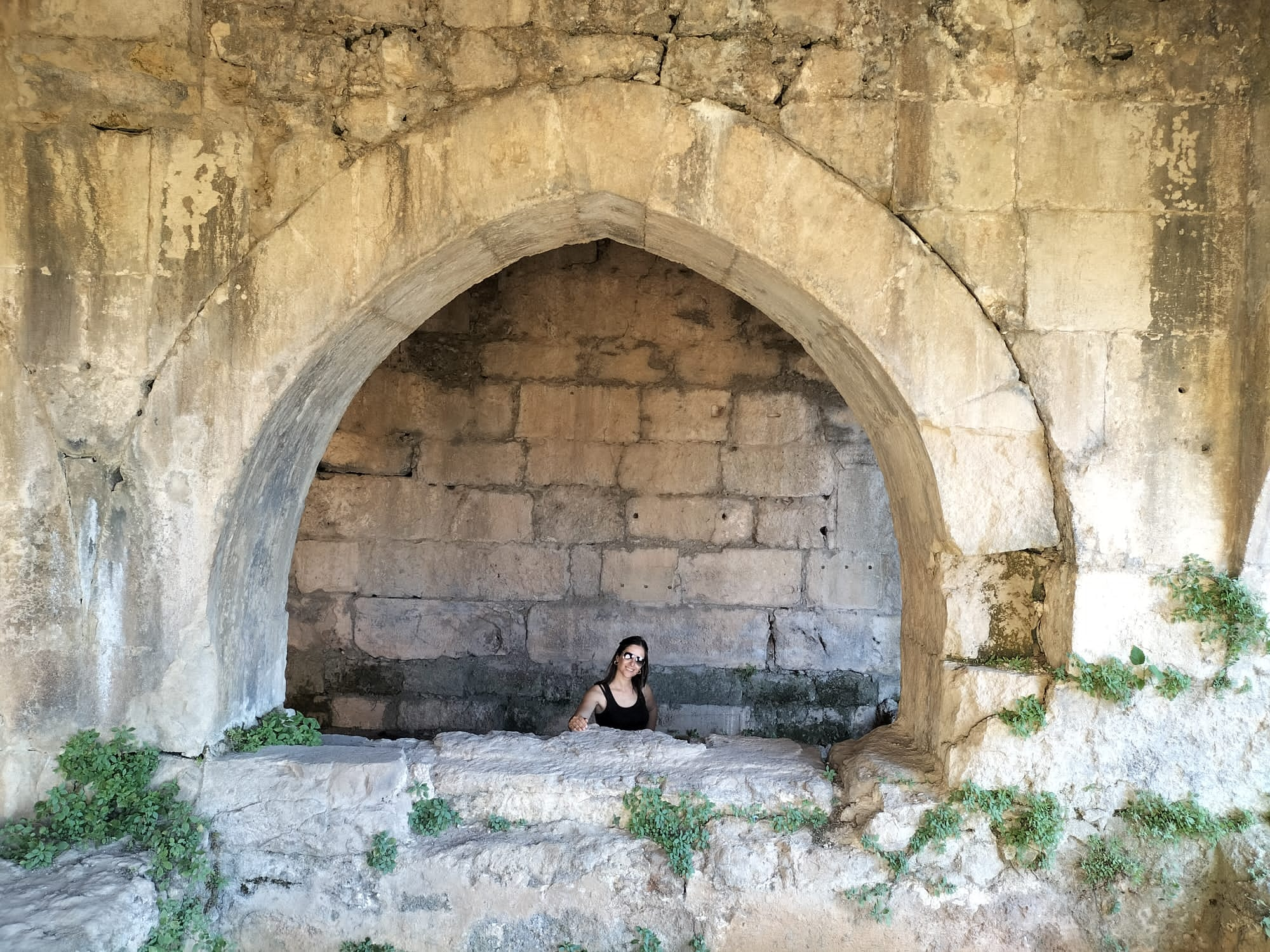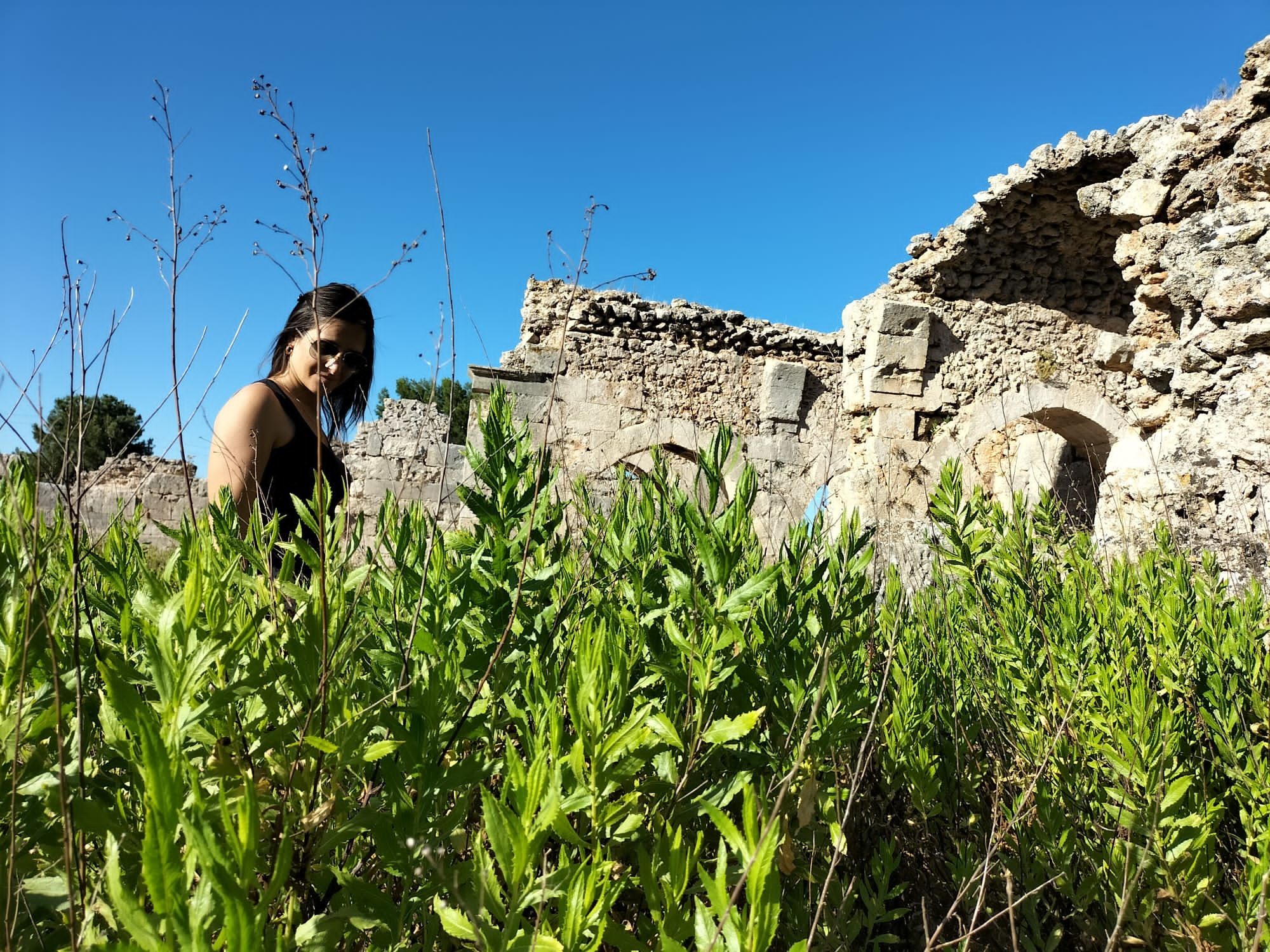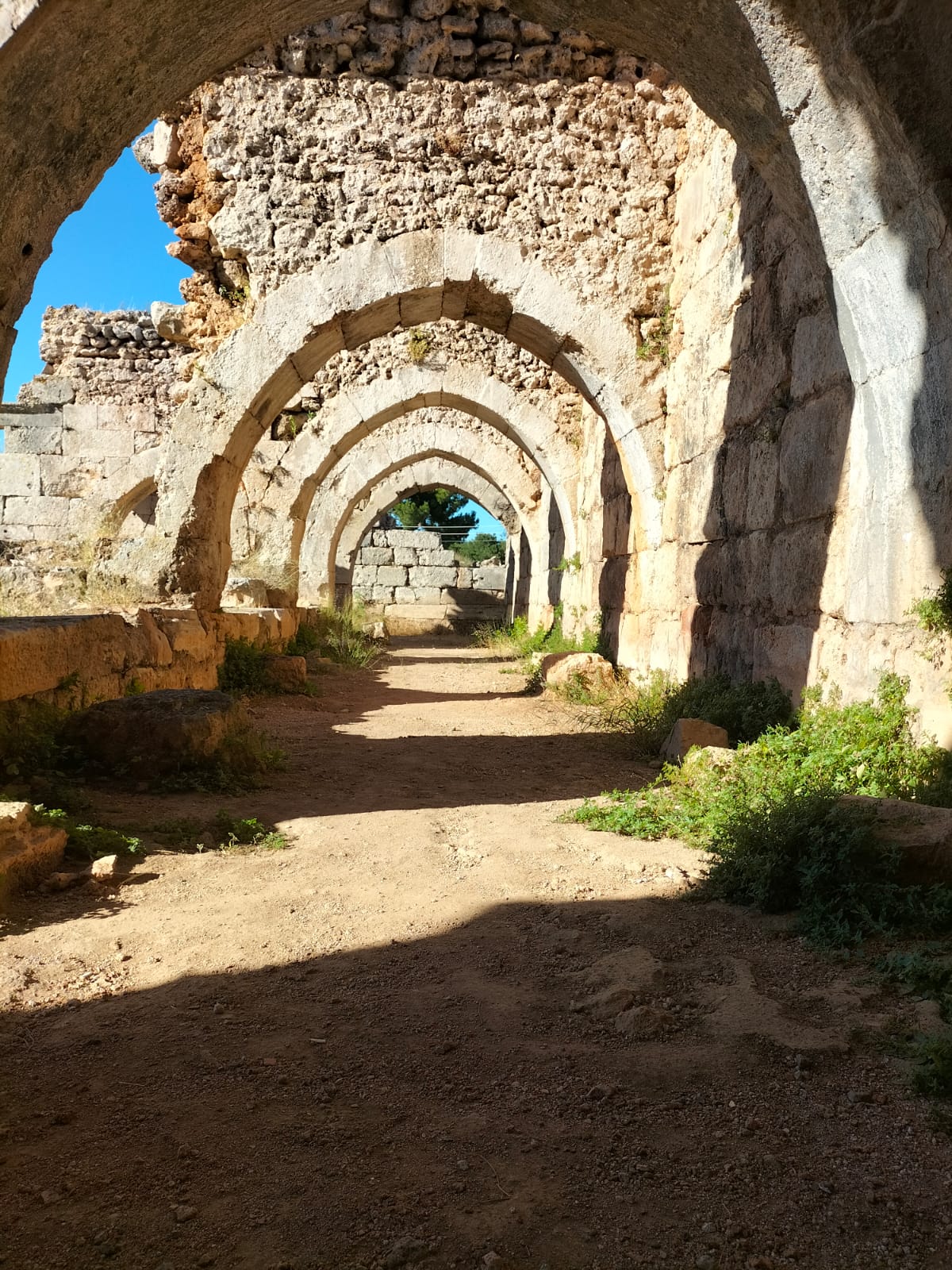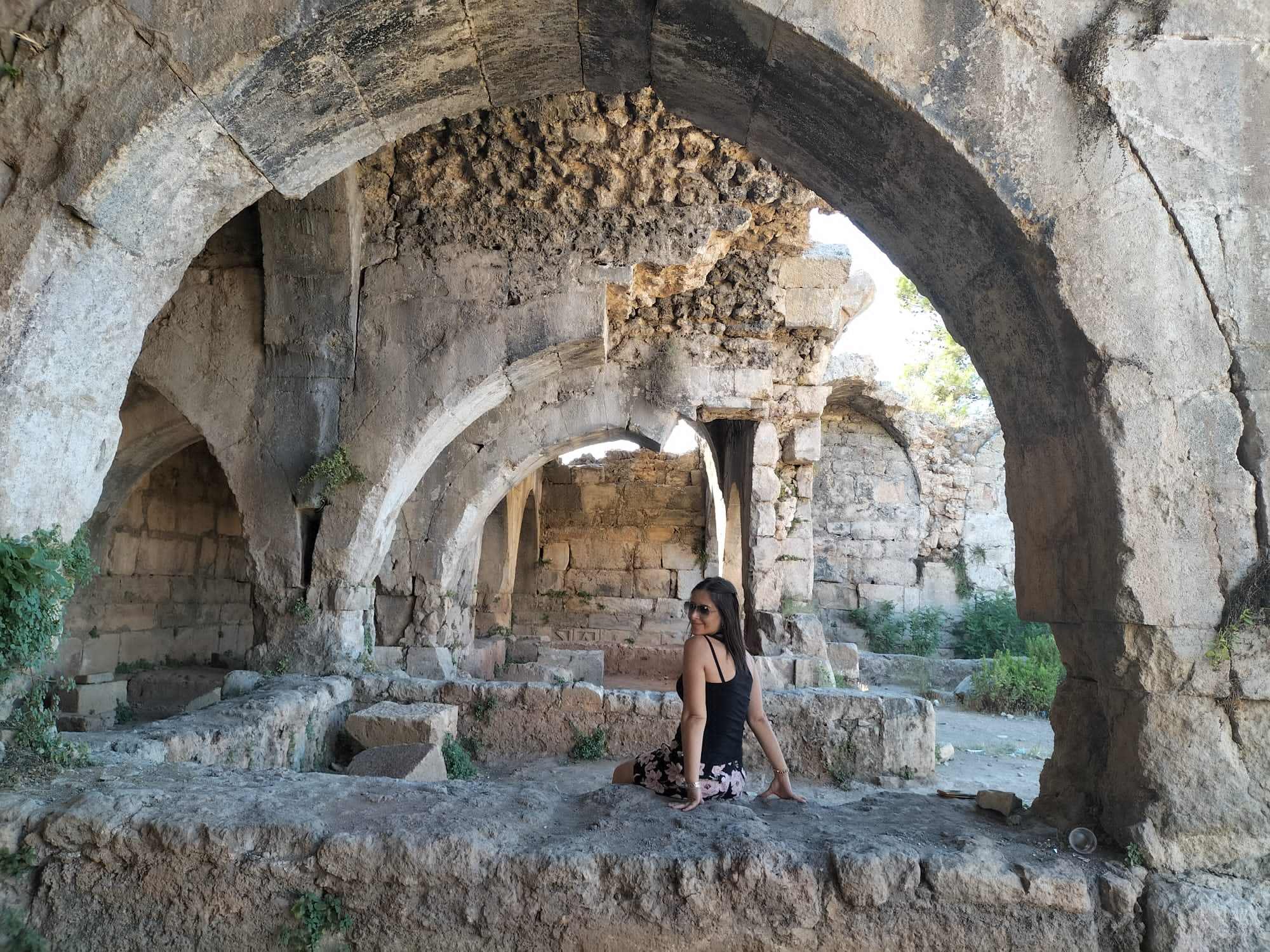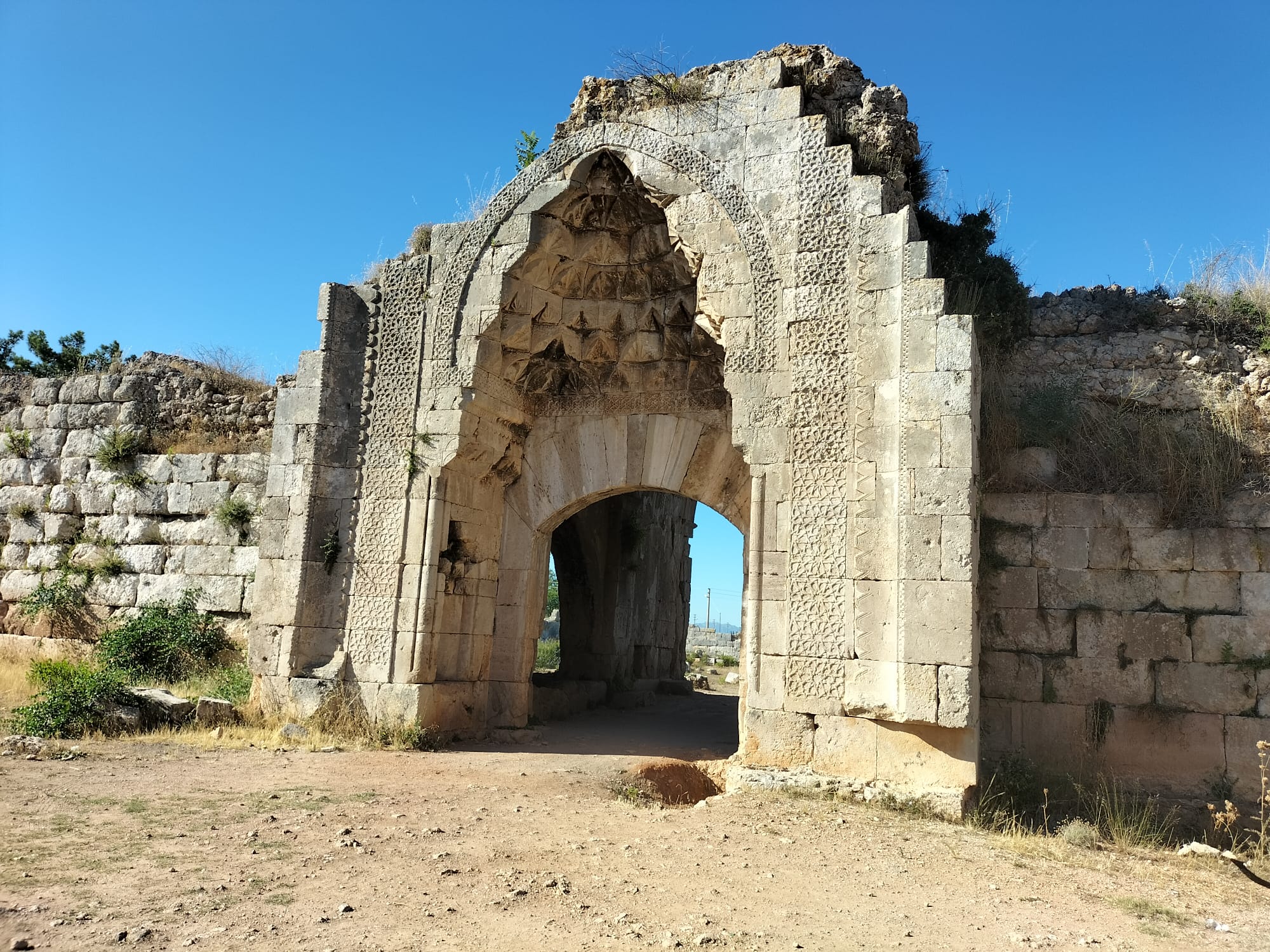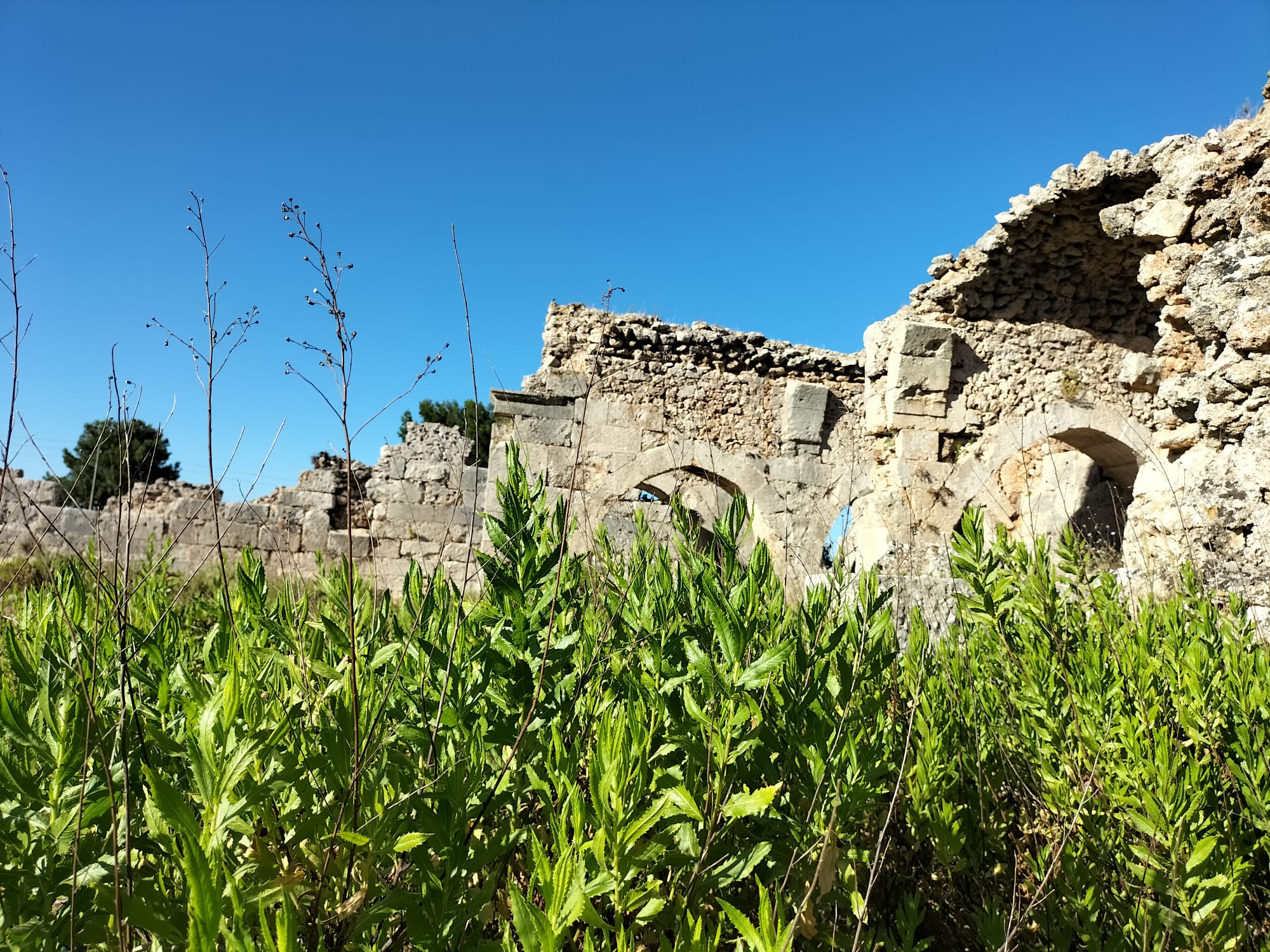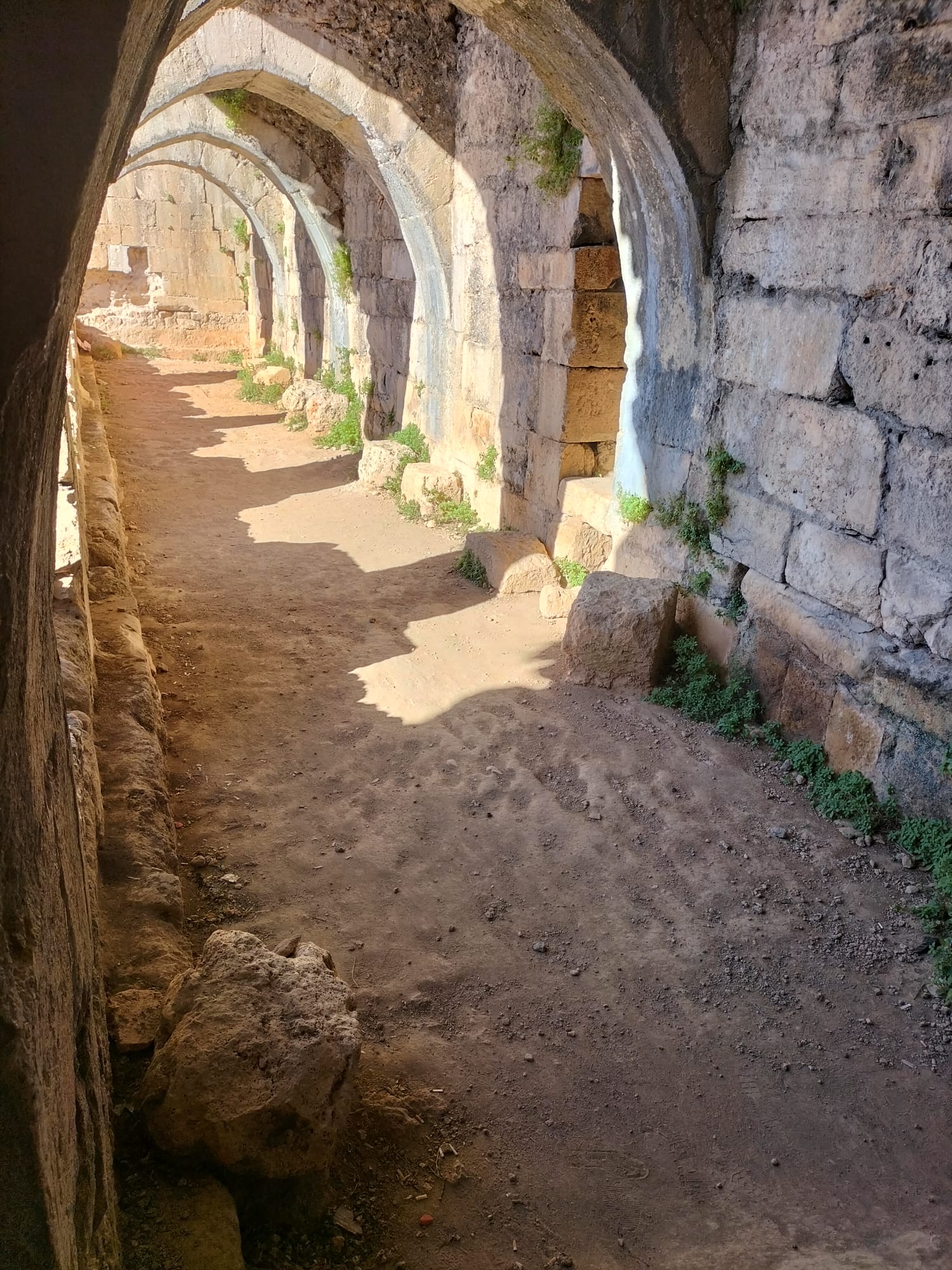 Burada en ilgimi çeken kısım buranın giriş ve kemerlerden oluşan kısmıydı. İçten bakıldığı zaman kemerlerin iç içe görünüşü benim çok ilgimi çekmişti.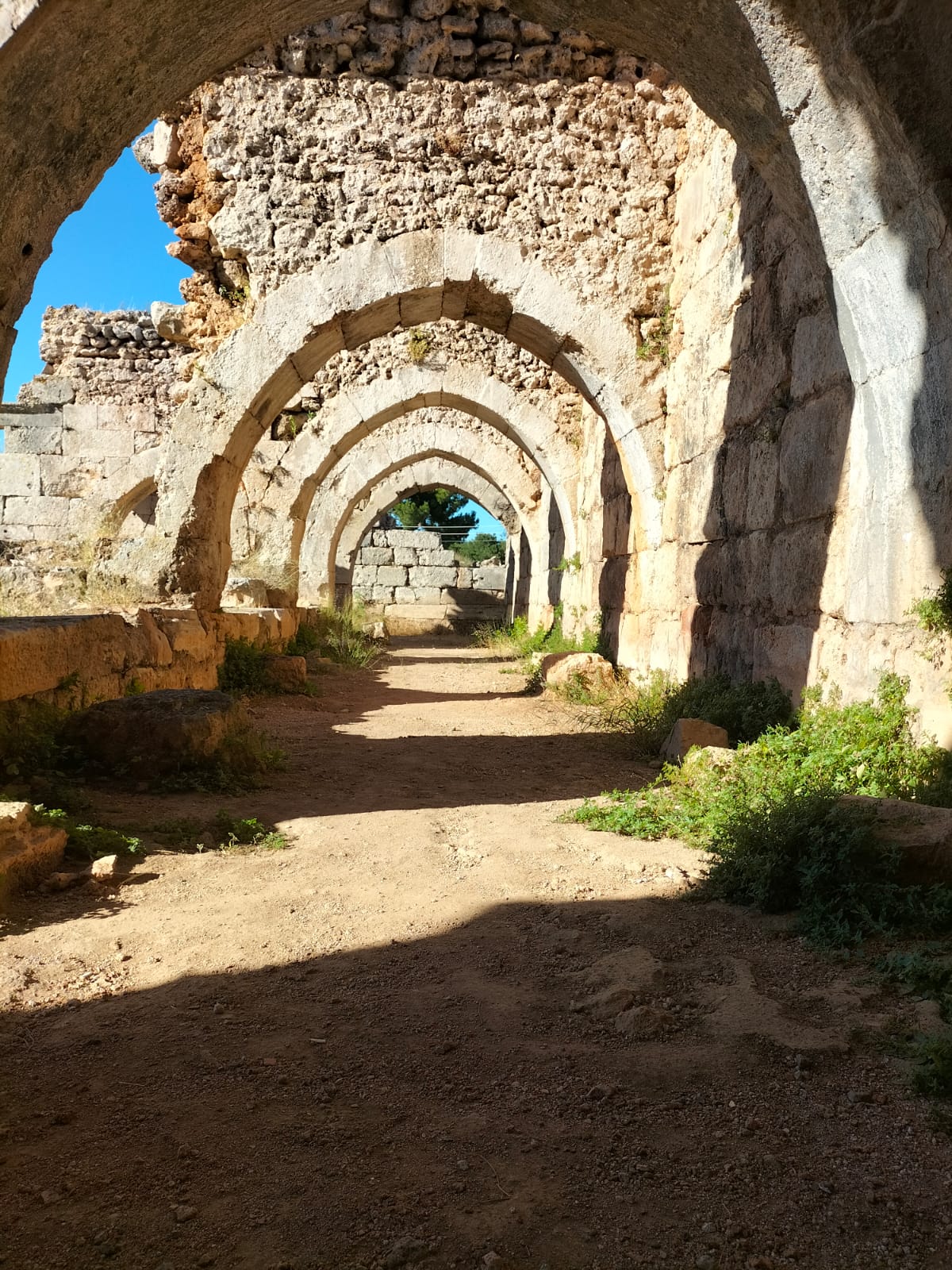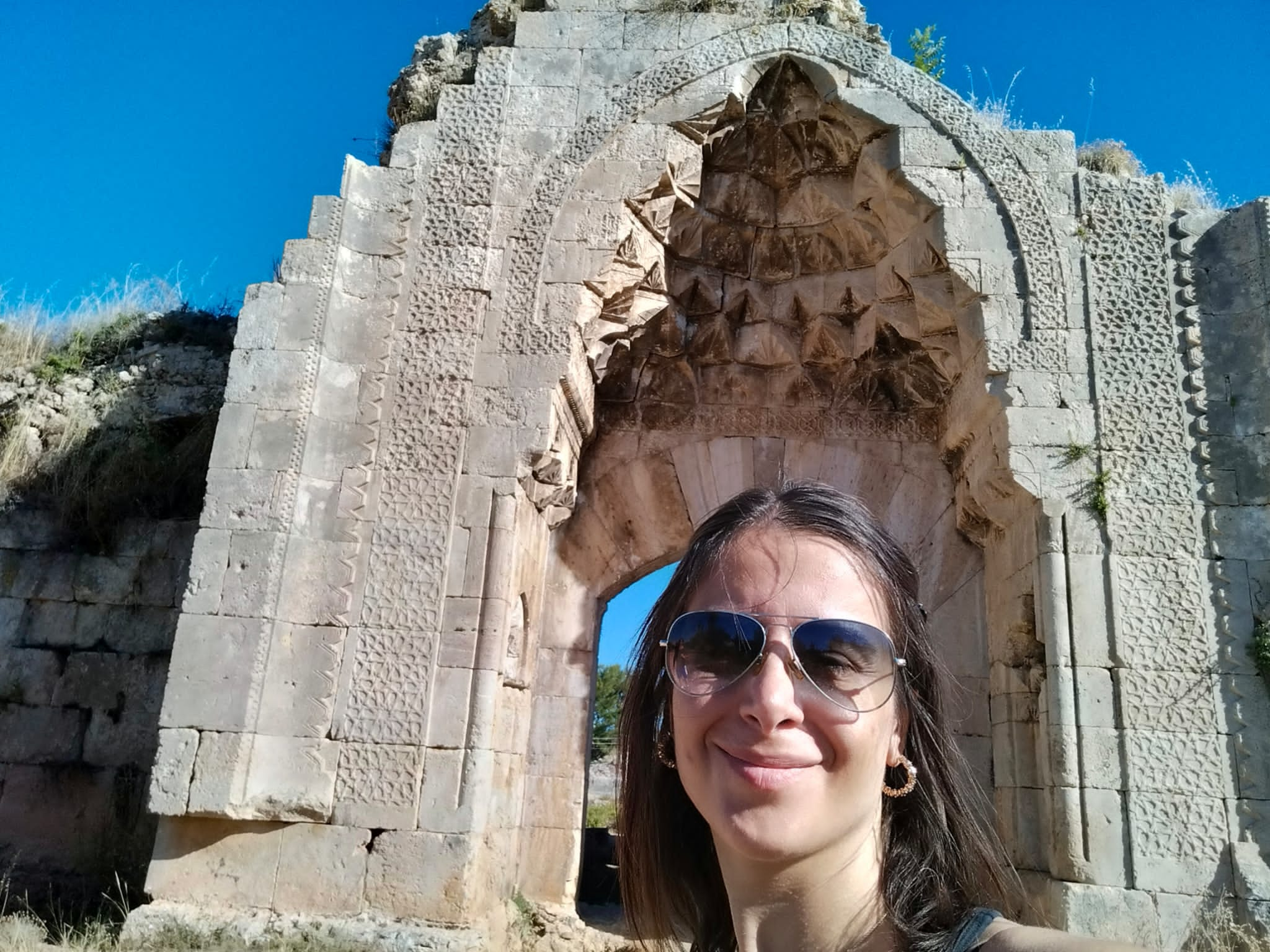 Ünlü Türk şarkıcımız Mabel Matiz burada sarmaşık isimli şarkısının klibini de çekmiştir. Bu şarkıyı burada çekmesinin nedenlerinden birinin bu tarihi handaki taş duvarların arasında sarmaşıkların bulunduğundan dolayı olduğunu düşünüyorum.
Artık tarihi taş yığınlarına armaşıklar ev sahipliği yapıyor. Sizleri tarihin taş duvarları arasından selamlıyorum sevgiyle kalın 🙏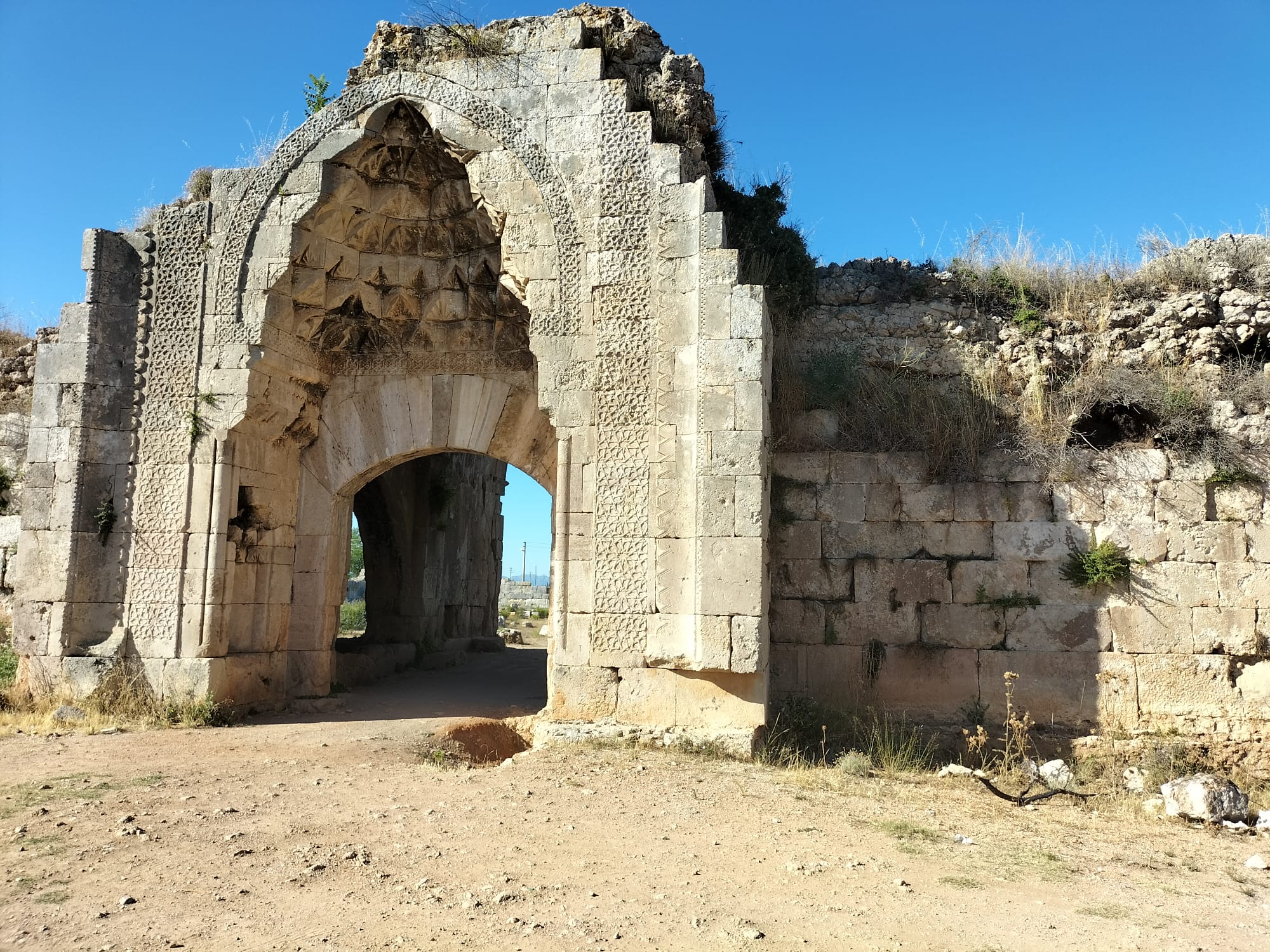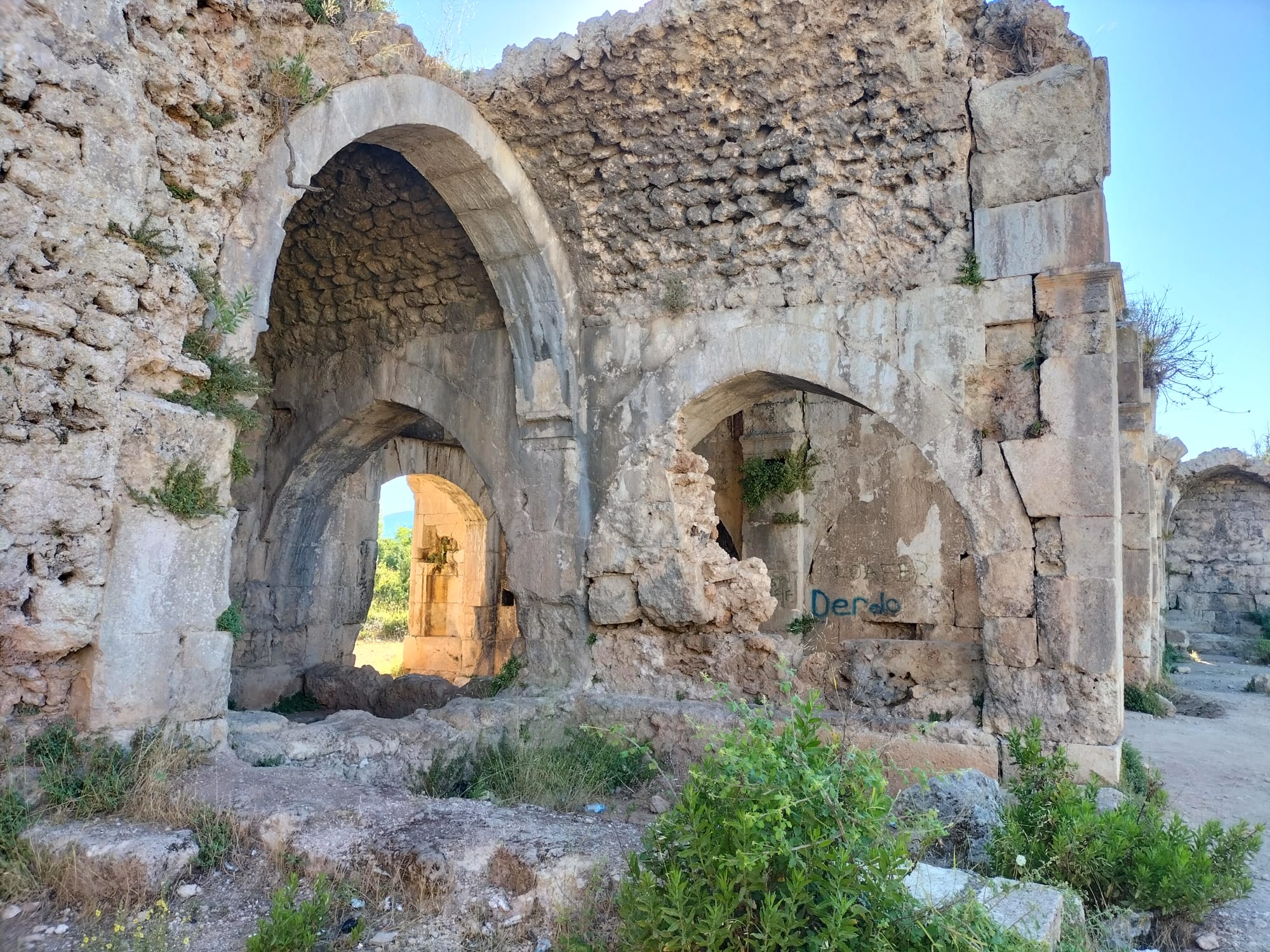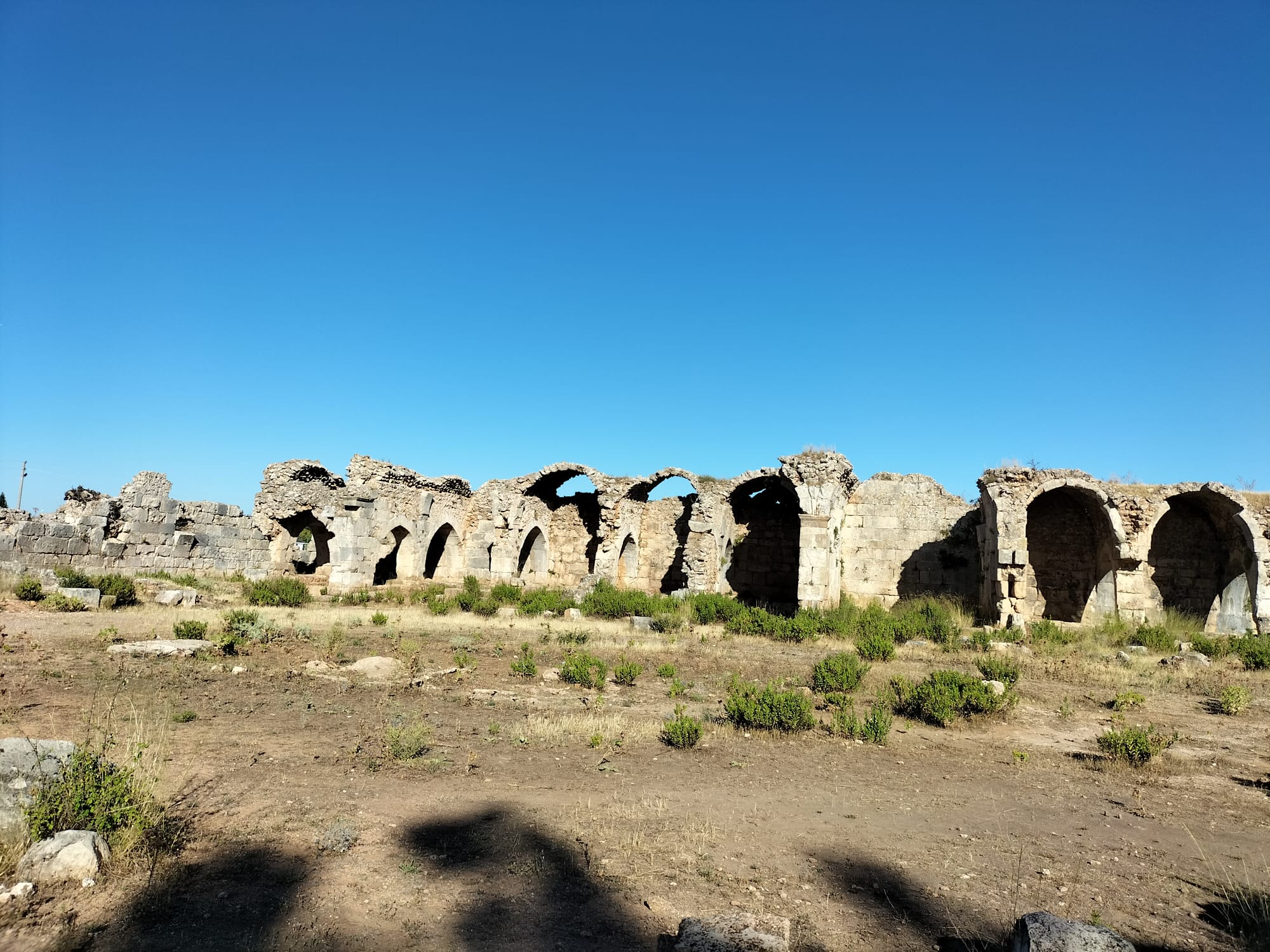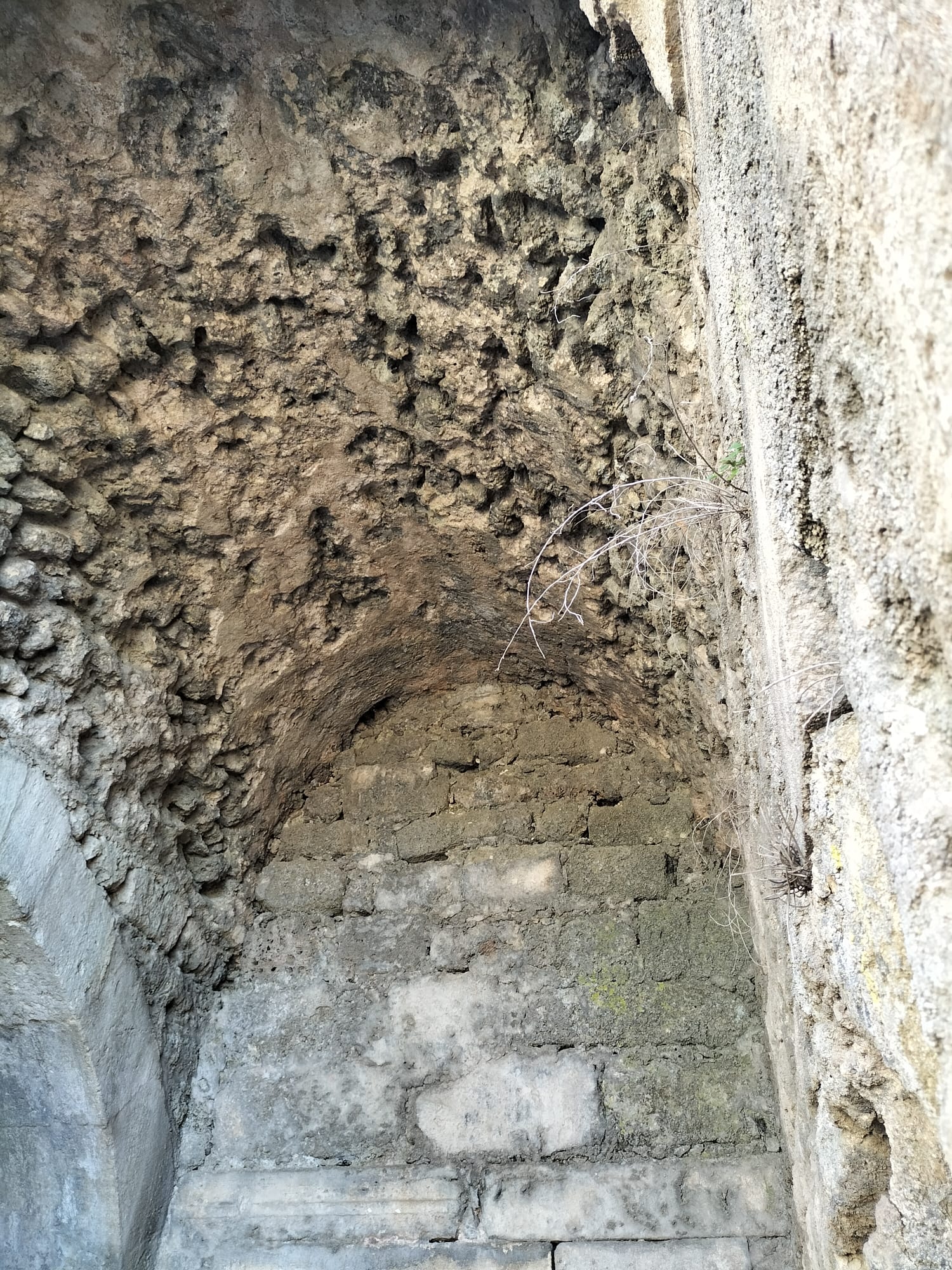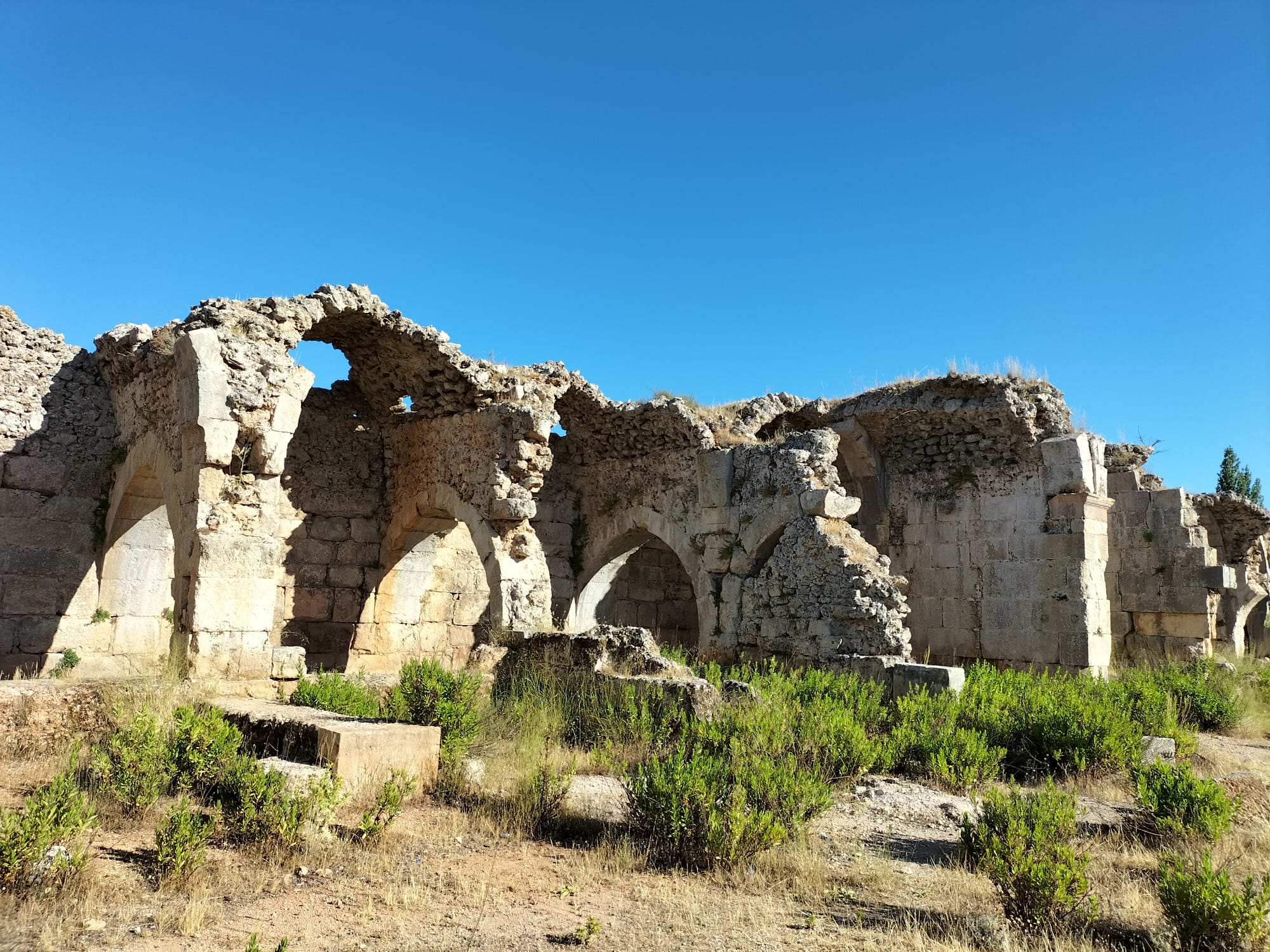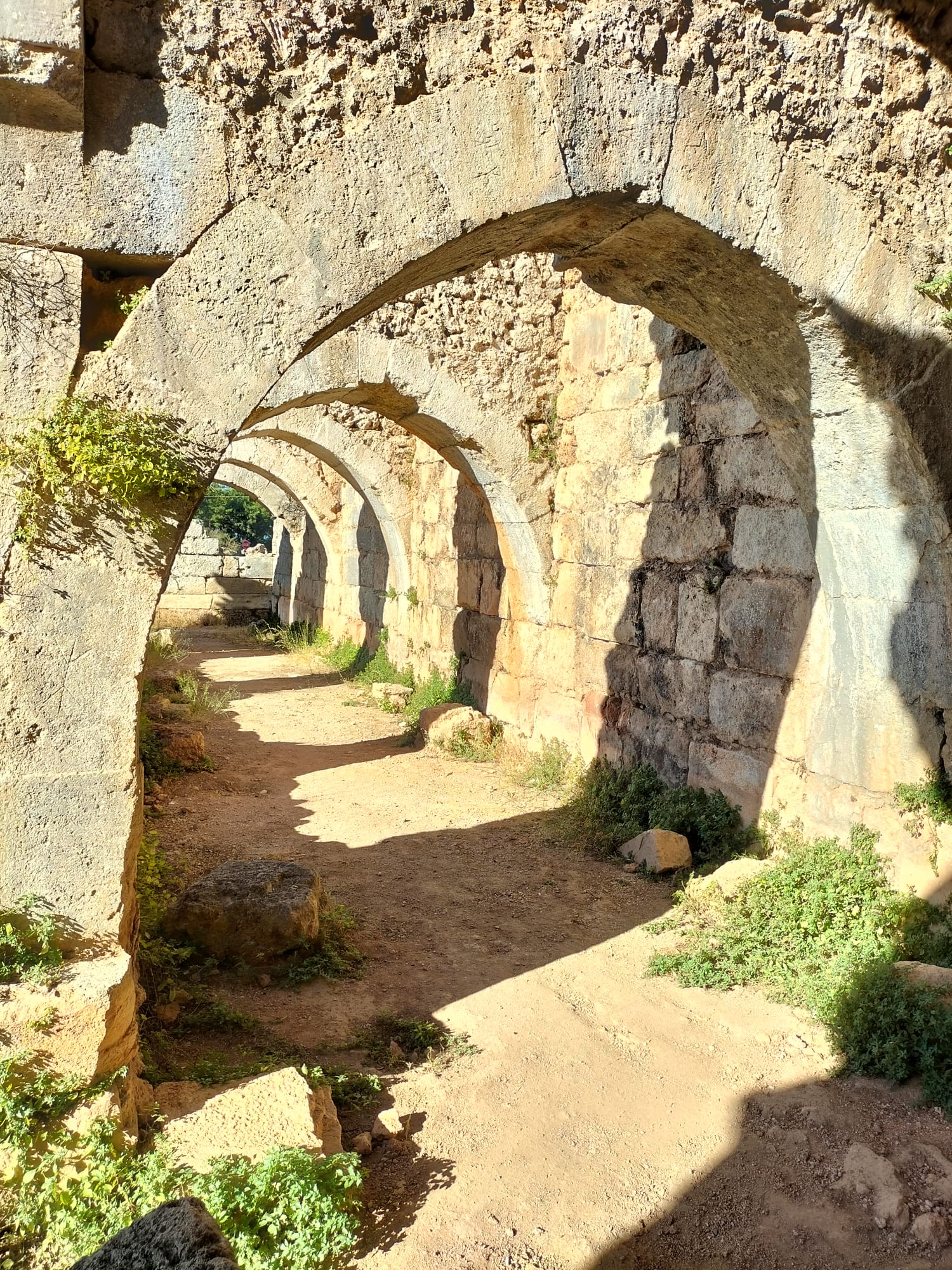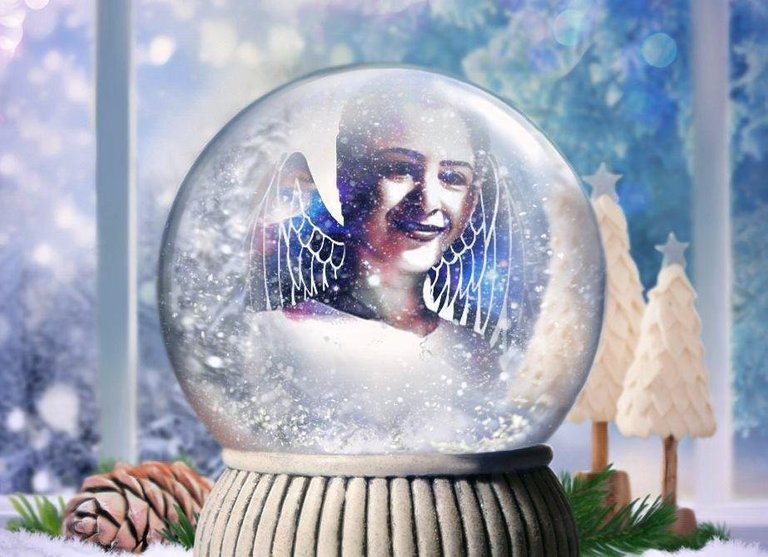 ---
---