ENG-TR// TURKEY-ANTALYA HIDDEN PARADISE WATERFALL// TÜRKİYE-ANTALYA GİZLİ CENNET ŞELALESİ 🇹🇷💦
ENG
Hello everyone guys.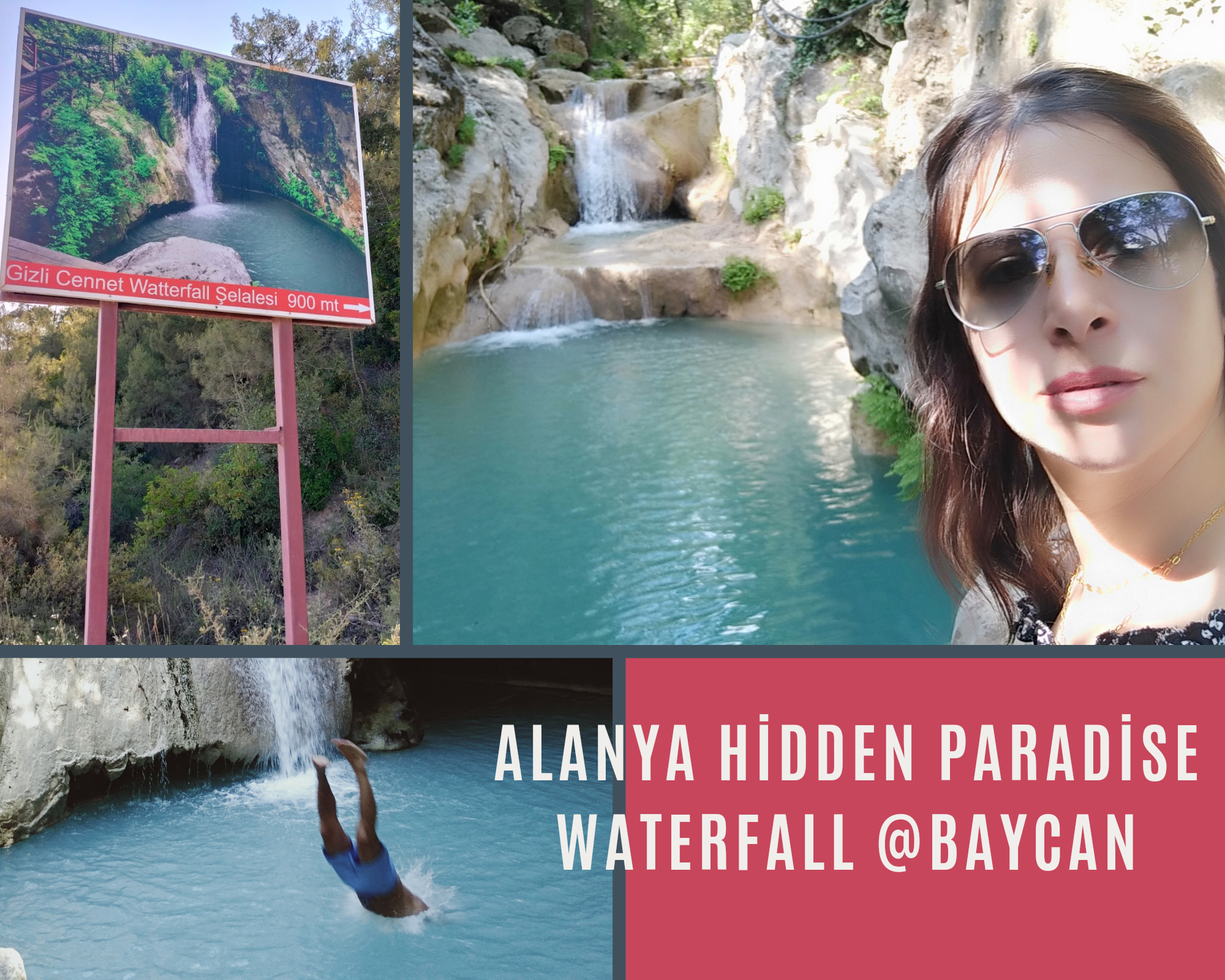 My self video
Today, I will show you the Secret Garden of Eden, which is approximately 40 km from the Alanya district of Antalya. You can come here with your private car or through organized tours.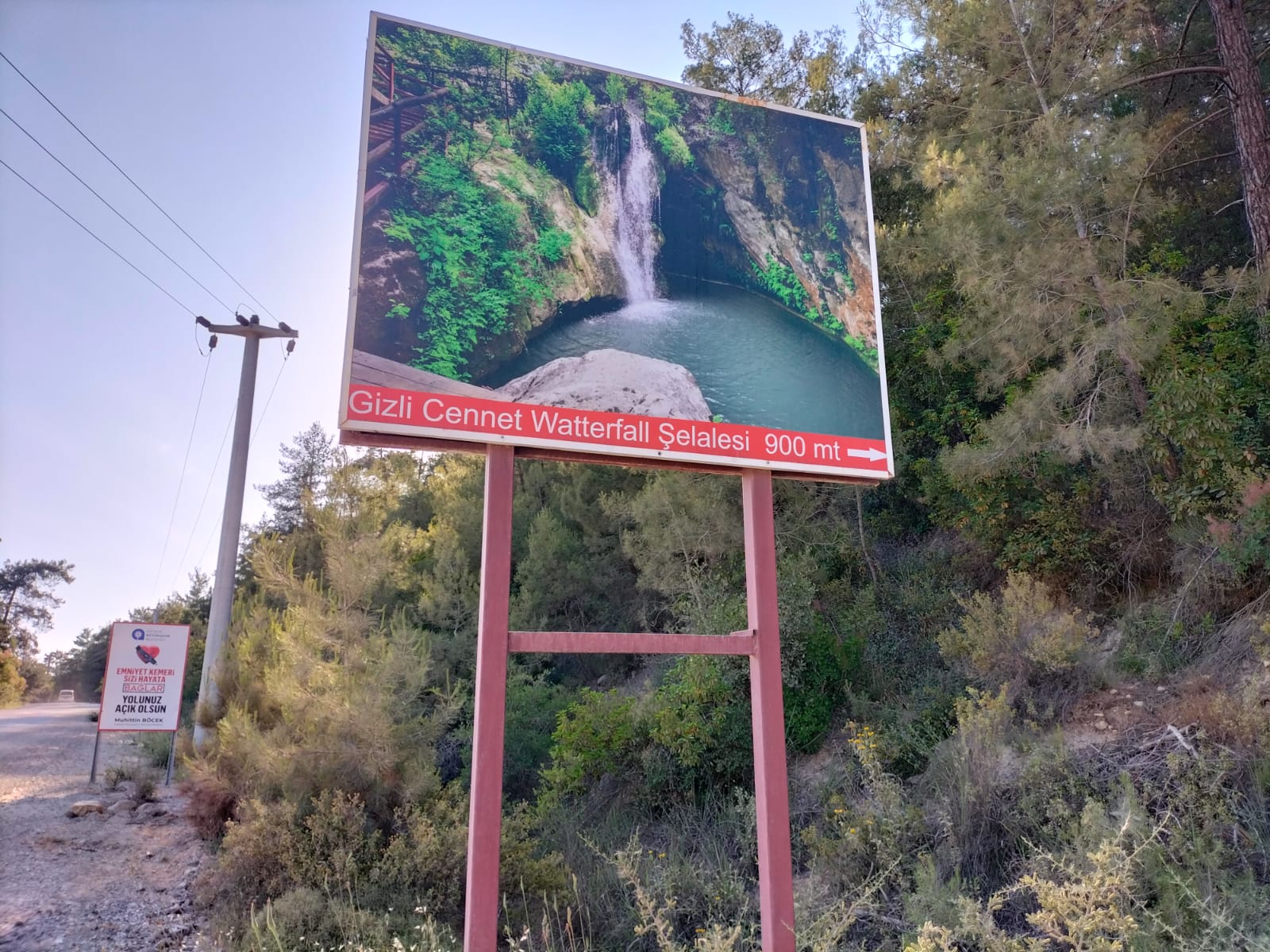 I have visited this place in the past years. While looking at my photo archive, I found his pictures and decided to share them with you. I think the whole world should see this paradise-like place, one of the hidden places of my beautiful country, Turkey.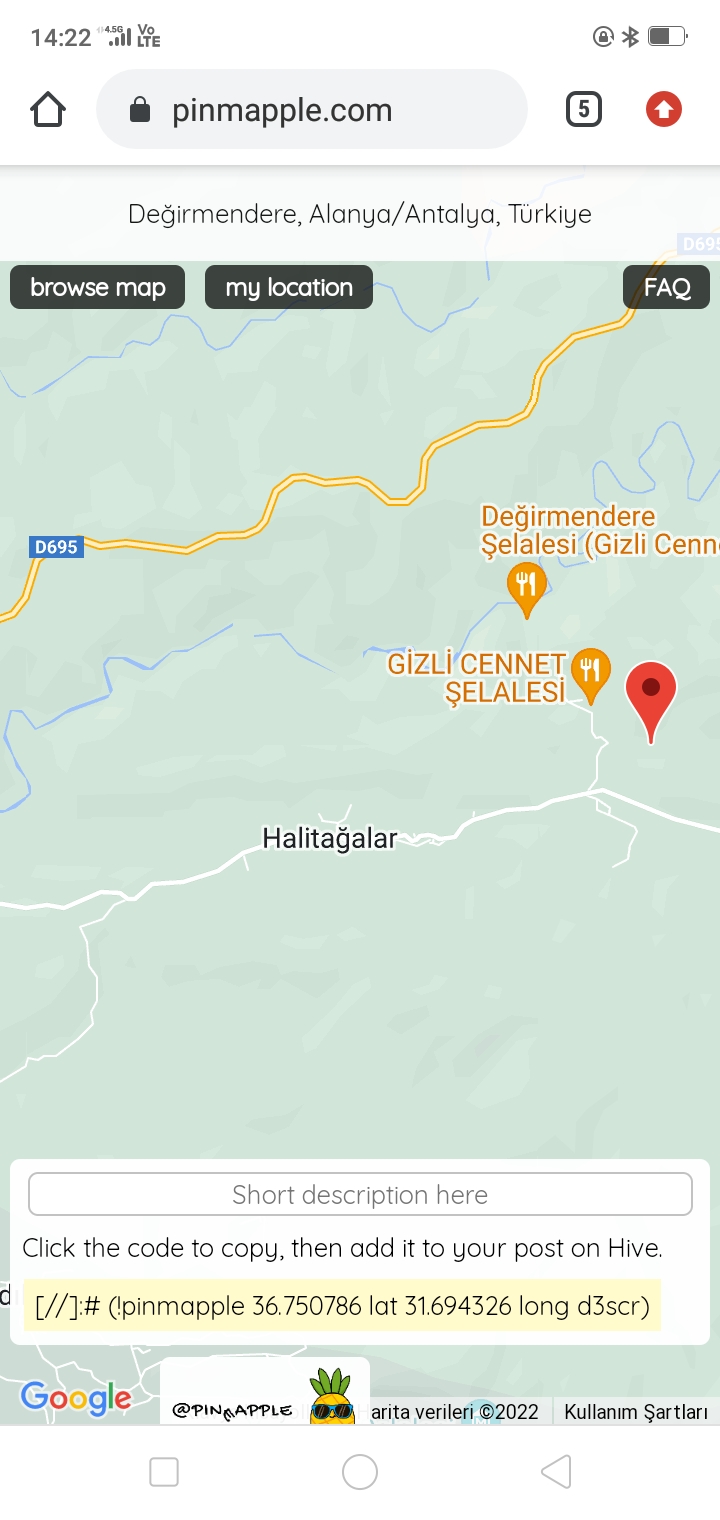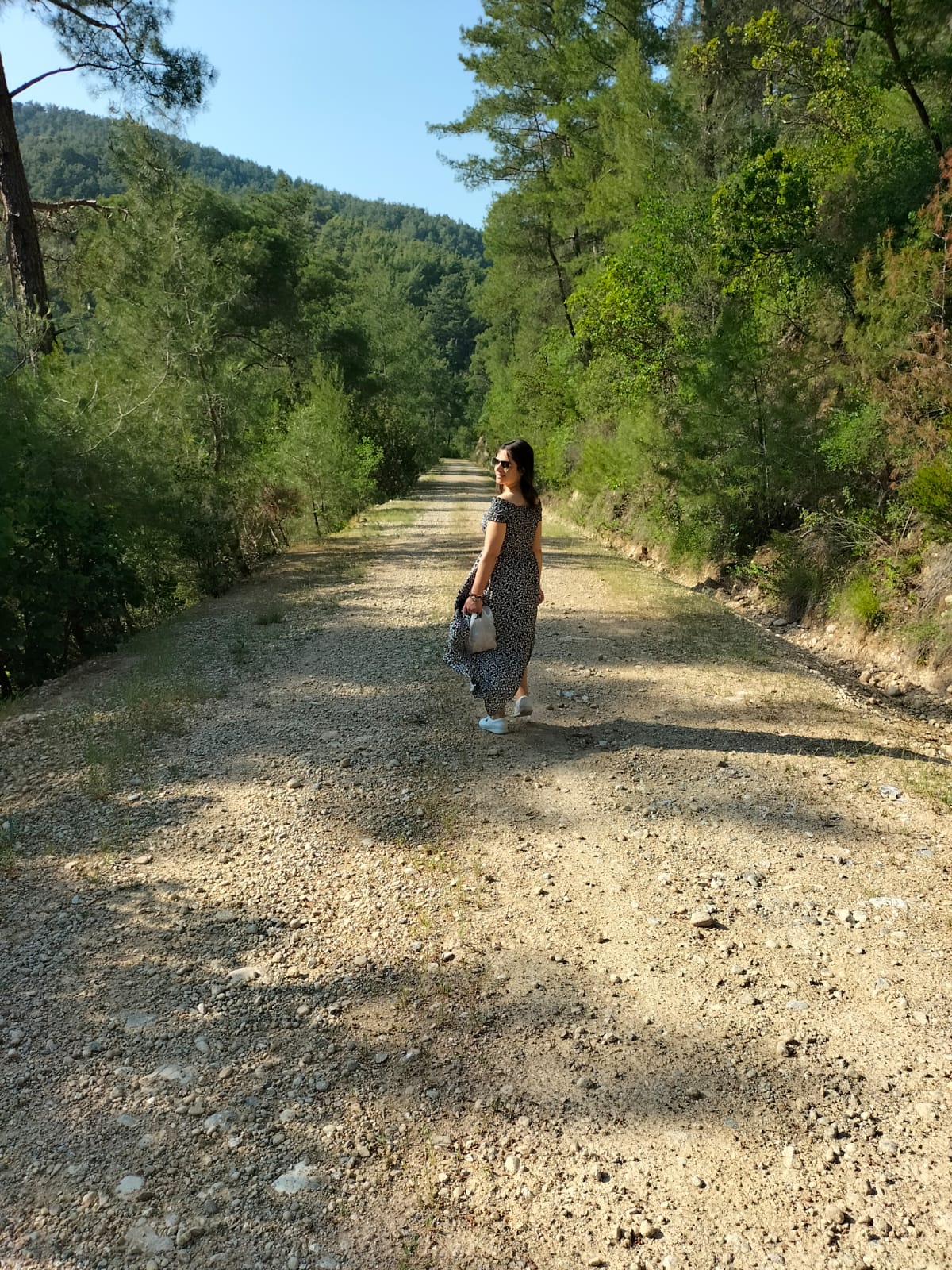 This is a hidden paradise waterfall like its name. On the way here, huge pine trees accompany you on the way. A shallow stream divides the road at the entrance. But do not be afraid, it is not very deep, vehicles can easily pass through this flowing water. 🤗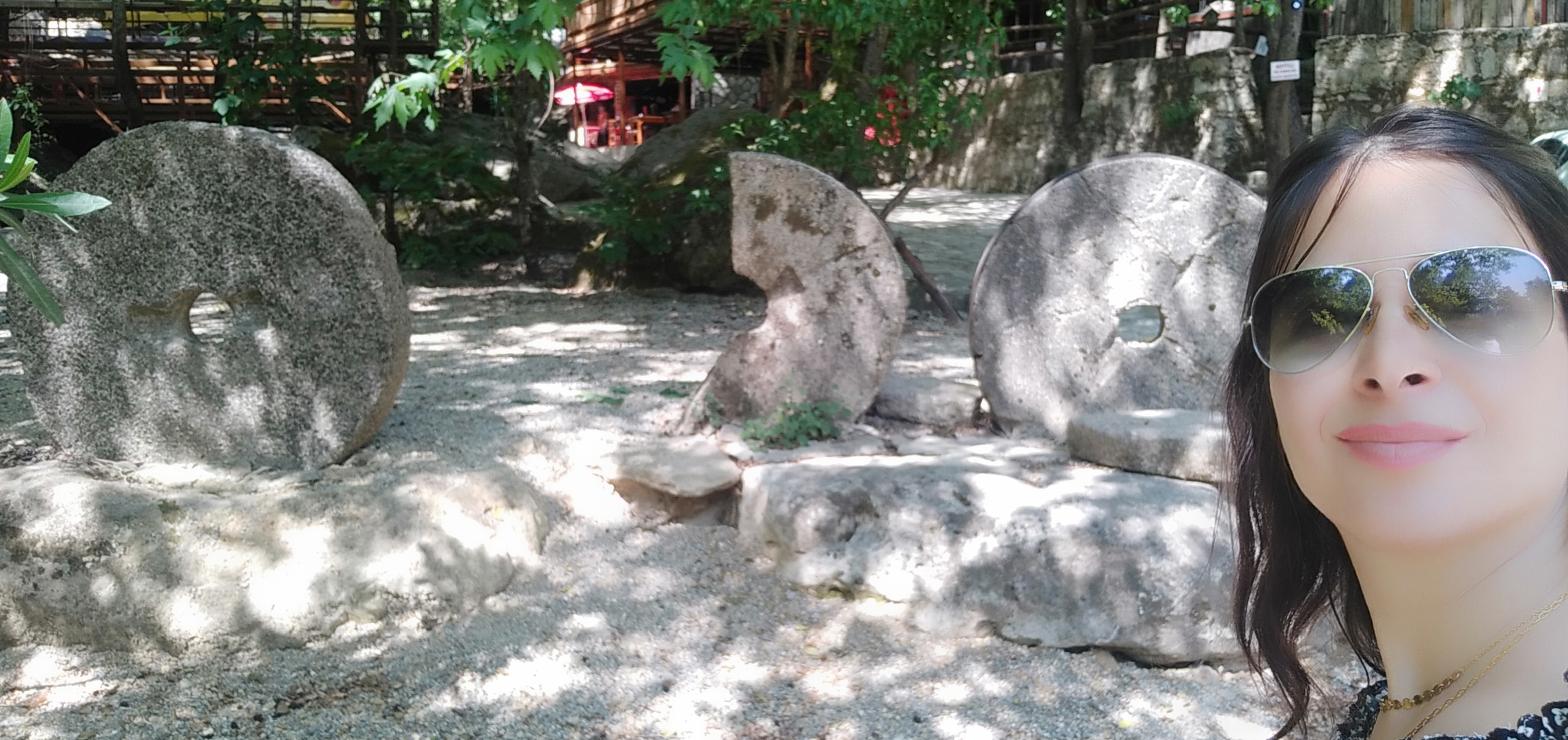 There is a large area where you can park your car. While on your way to the waterfall, you encounter a wonderful view of nature. The millstones at the entrance add a natural atmosphere to this beautiful place.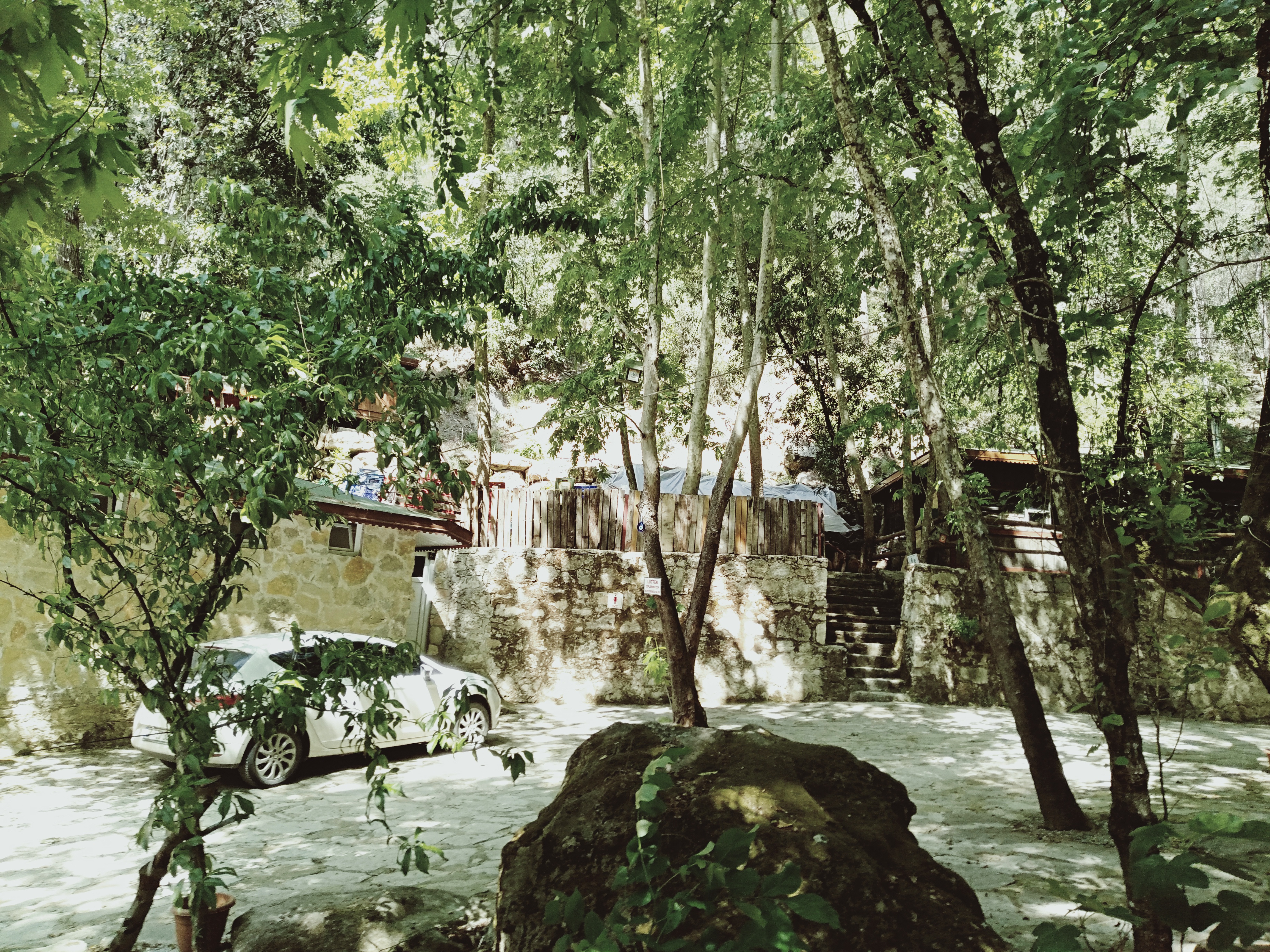 A little further, you can see restaurants made of wood in the flowing water.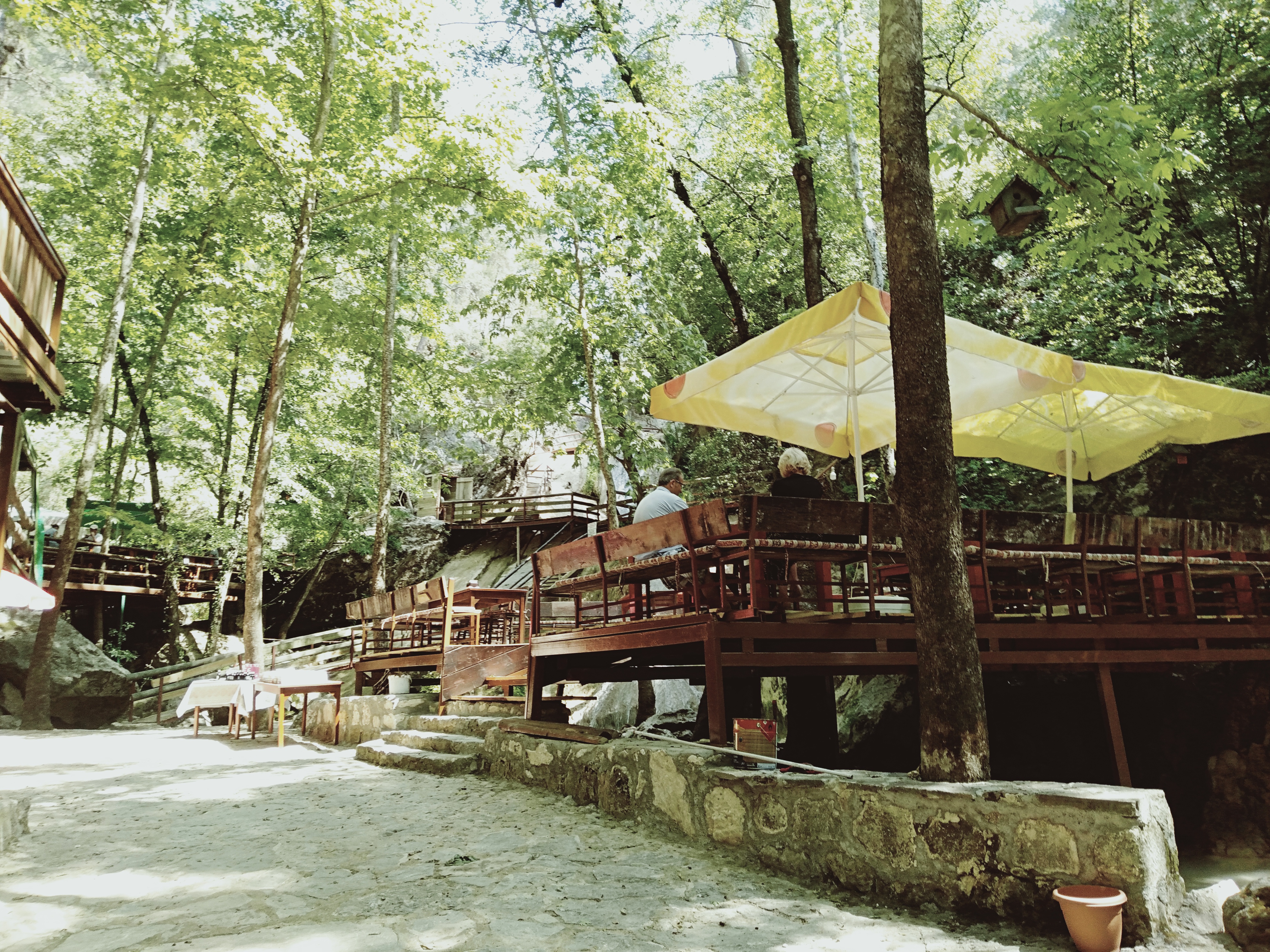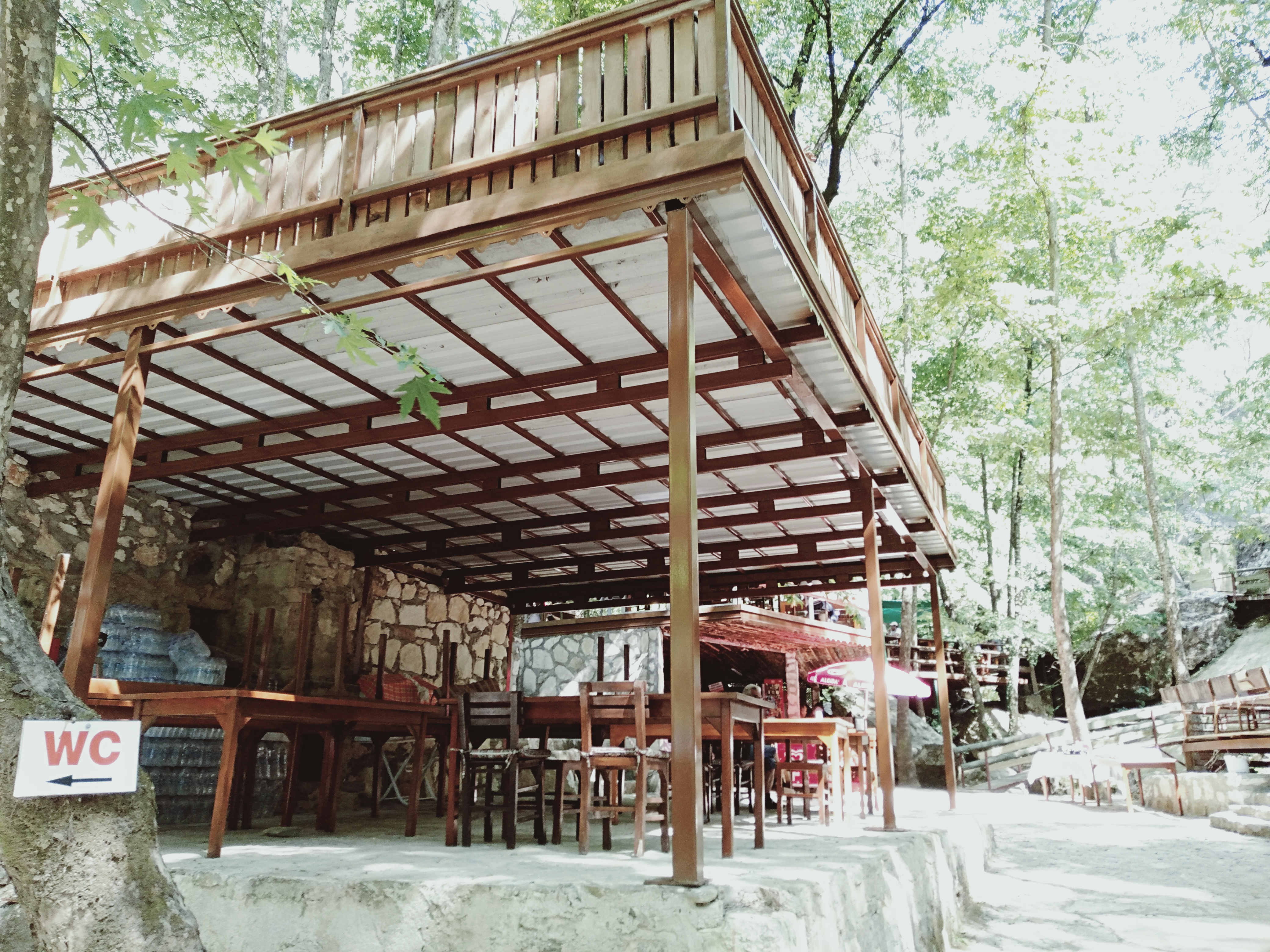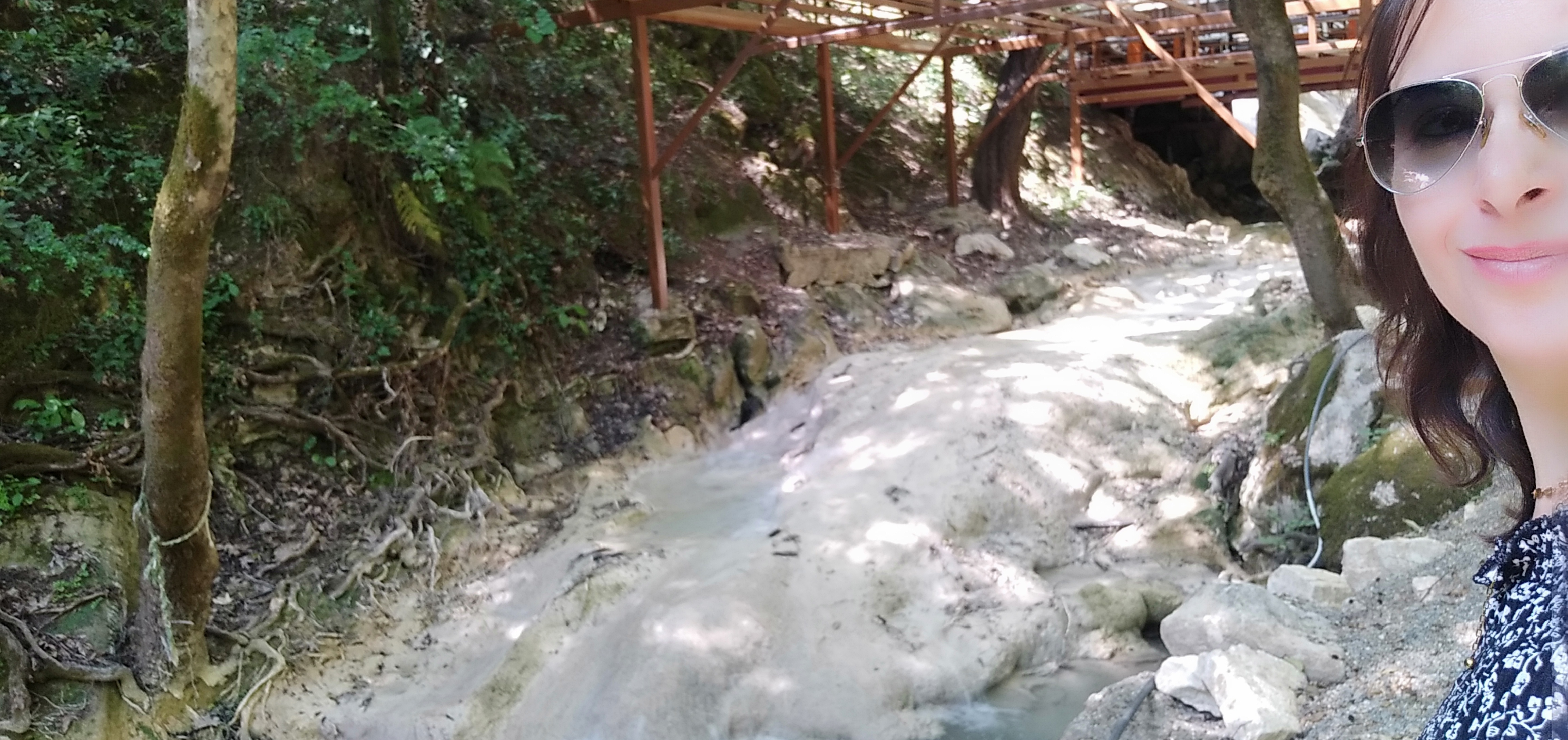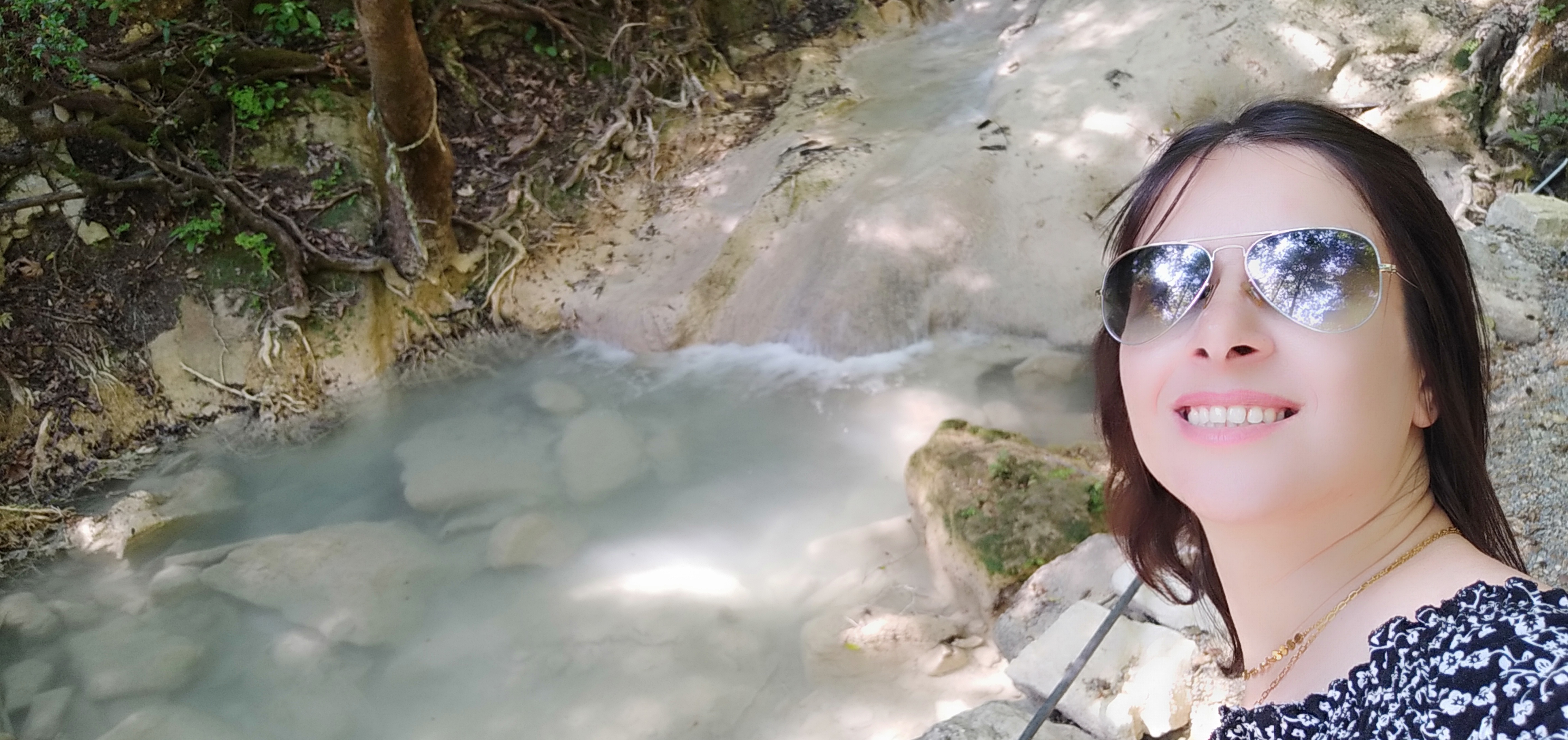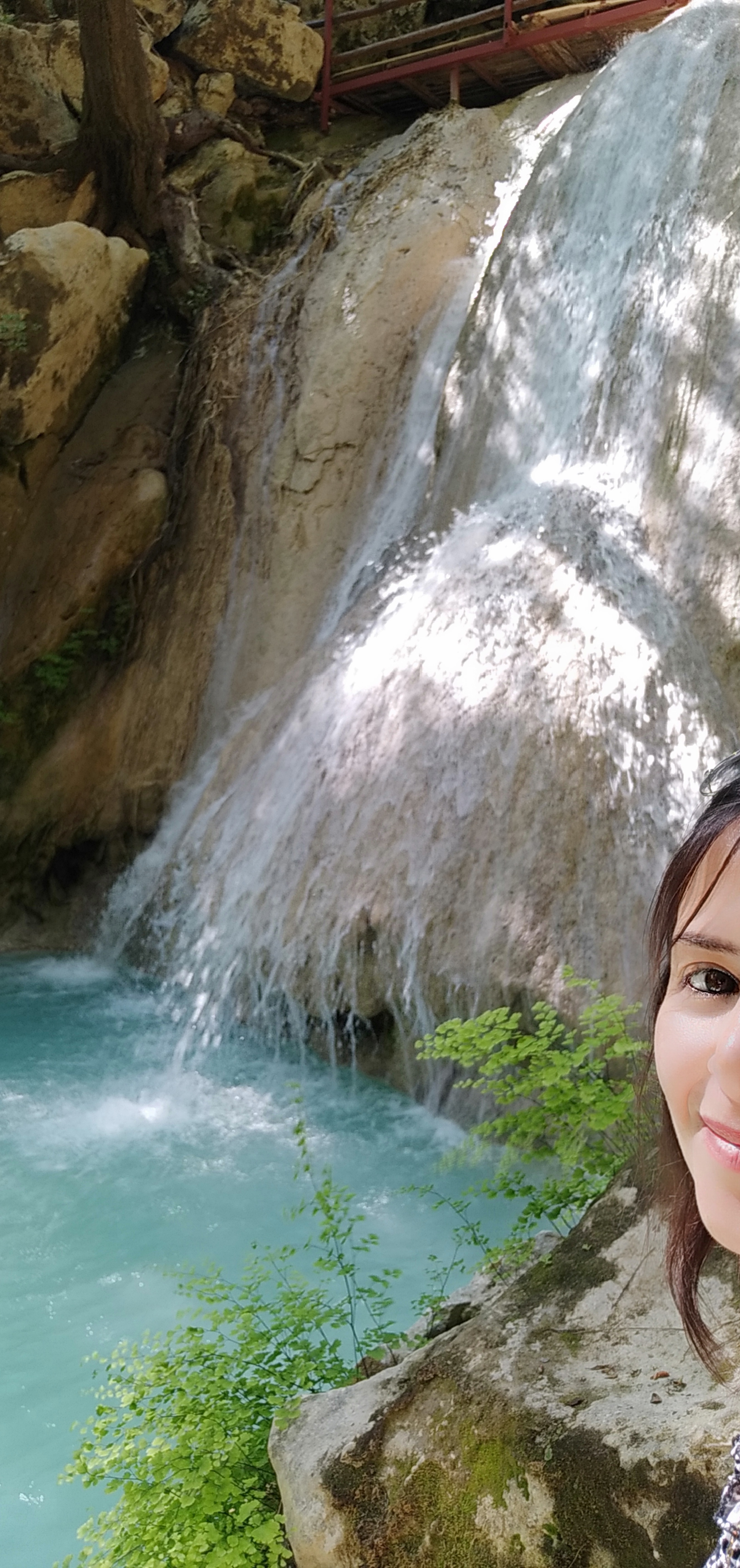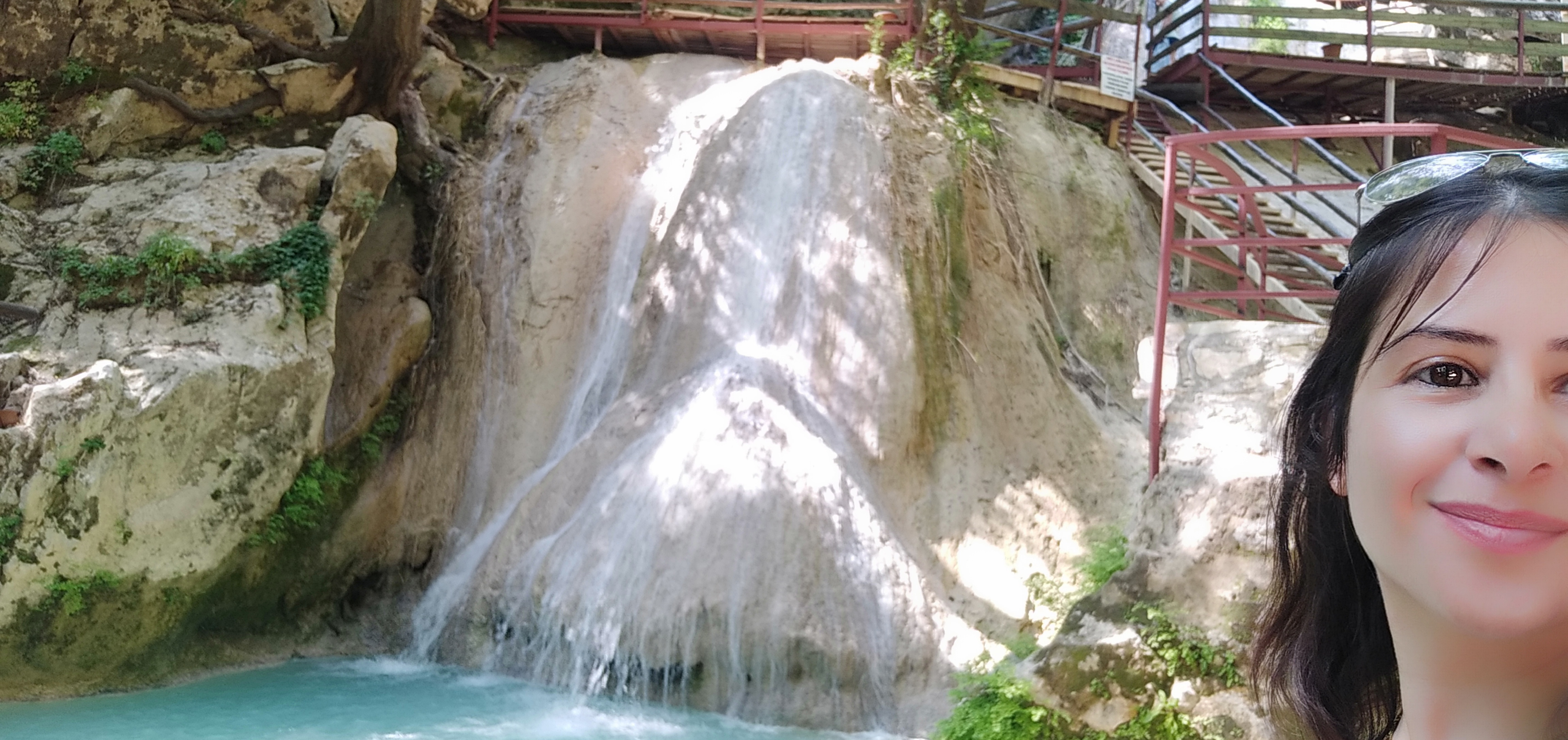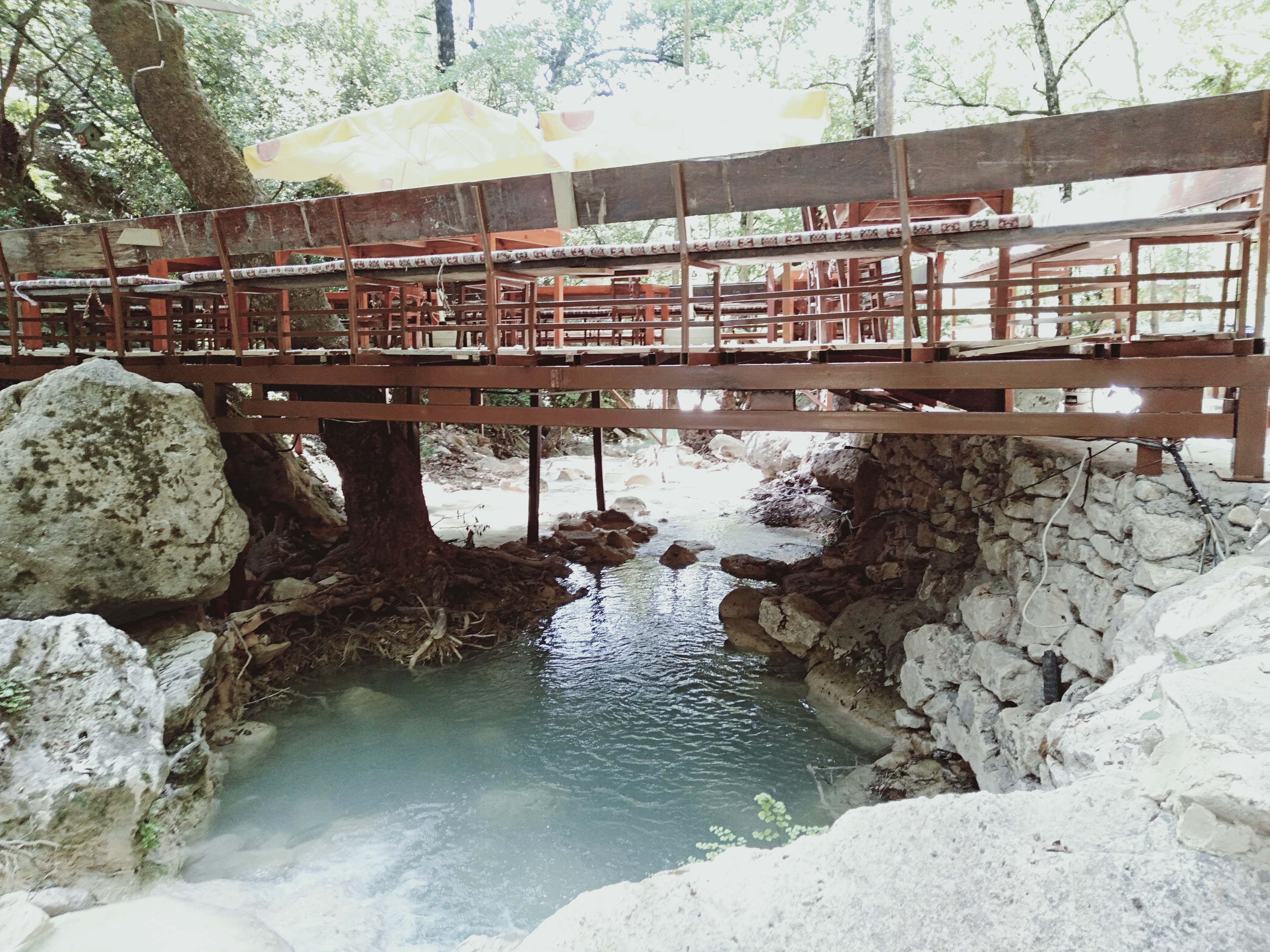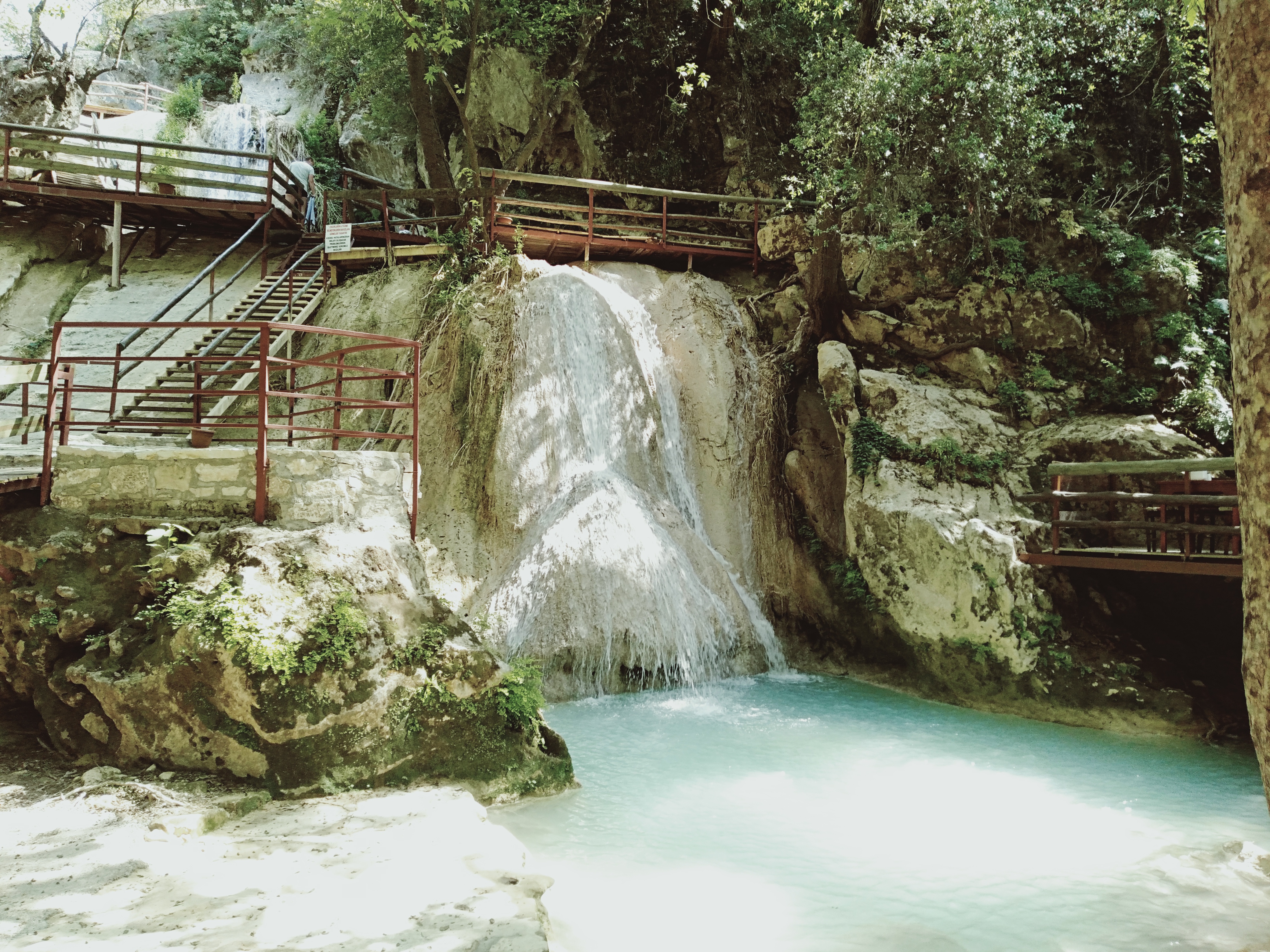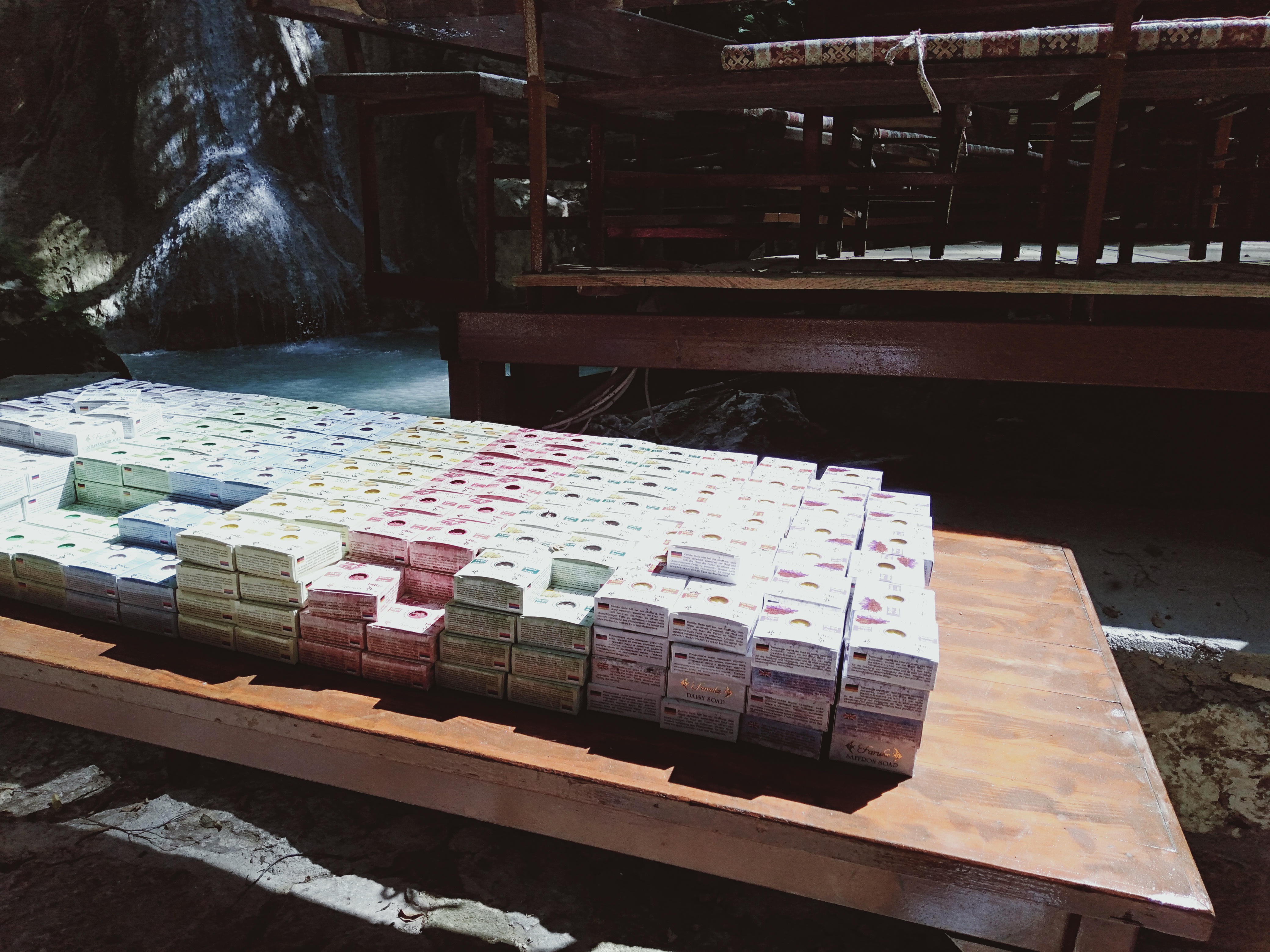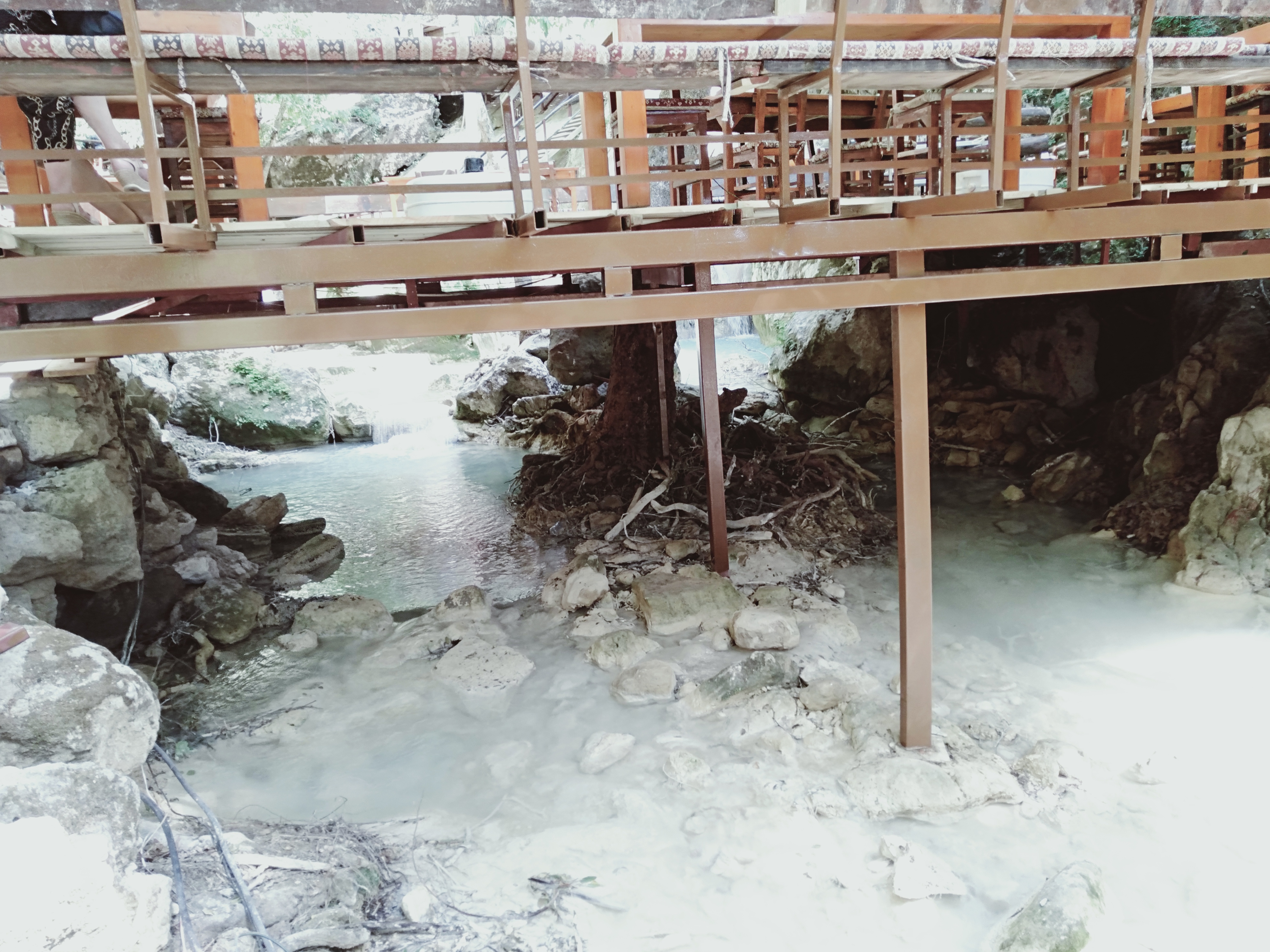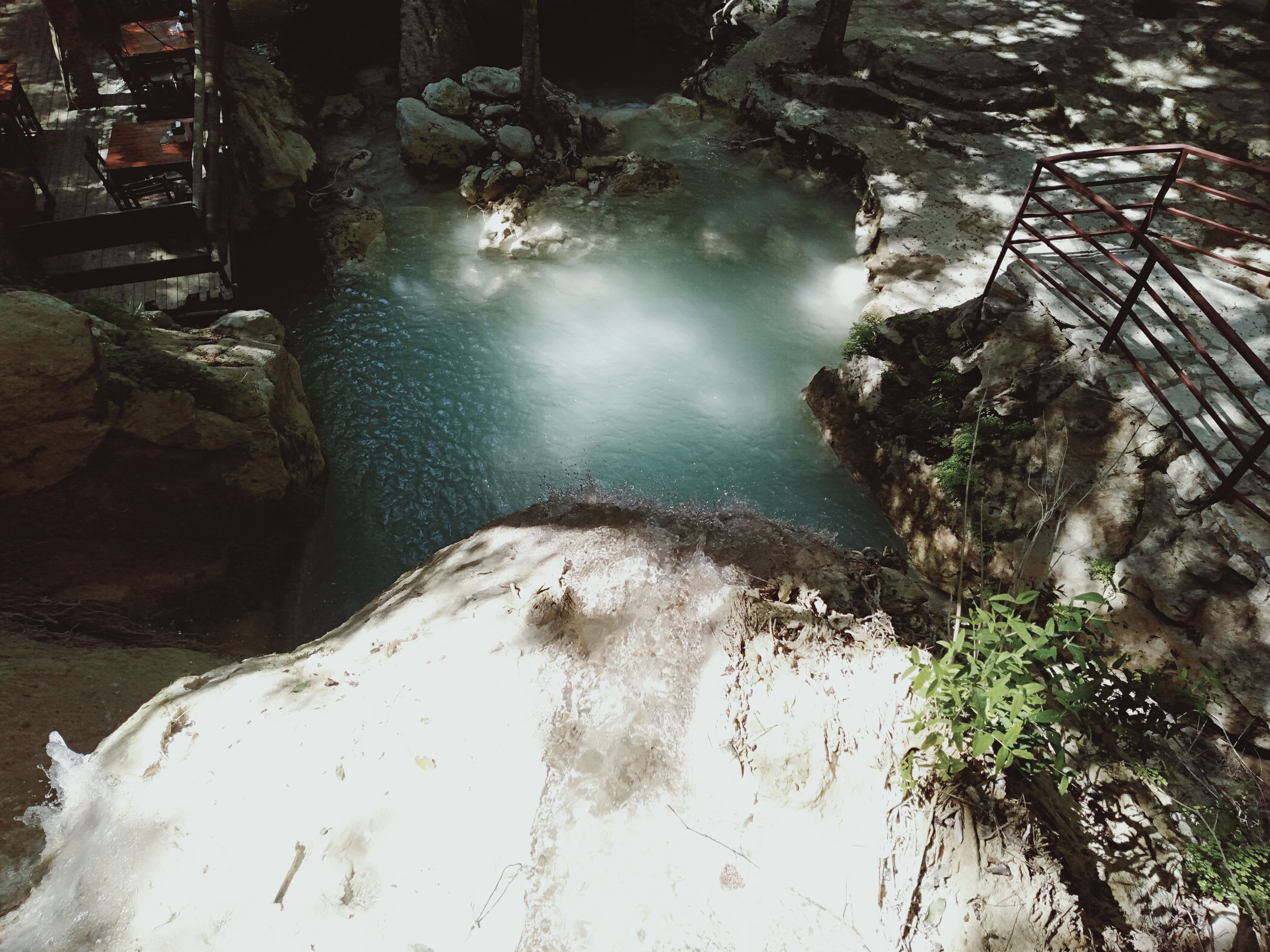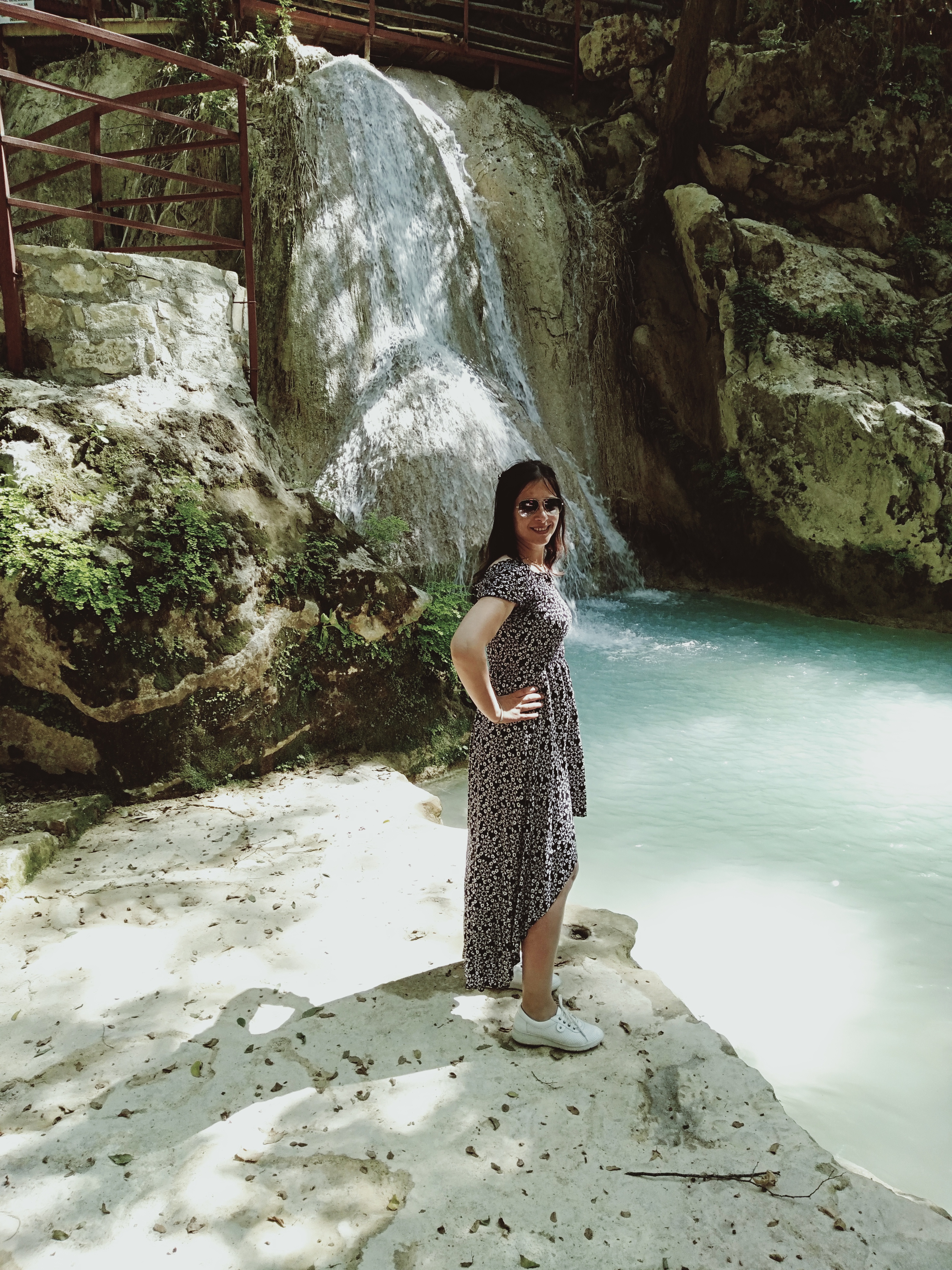 The waterfall was designed as three floors and the waterfall at the first entrance was quite large. After taking some pictures there I went up the stairs to see the waterfall upstairs.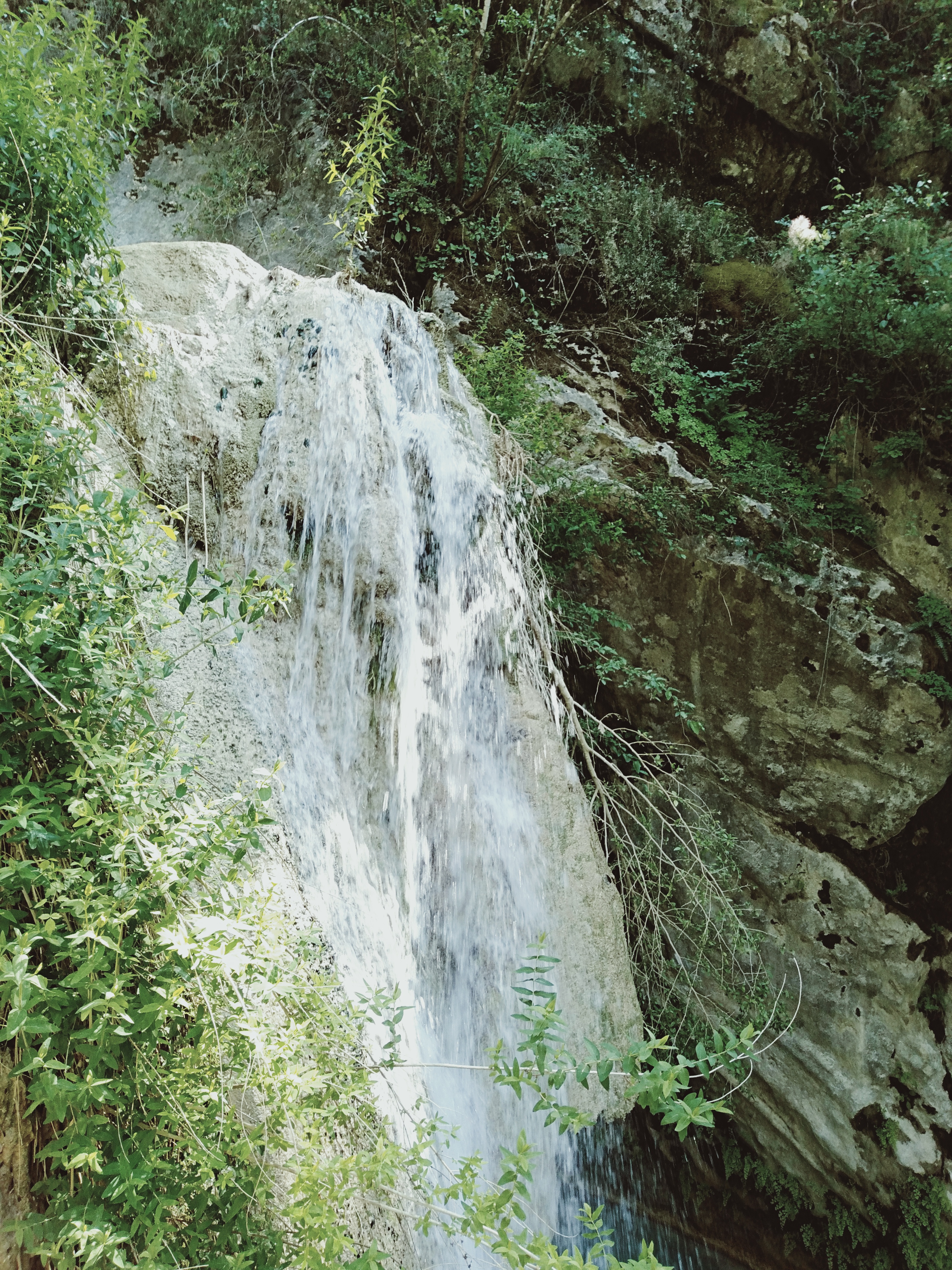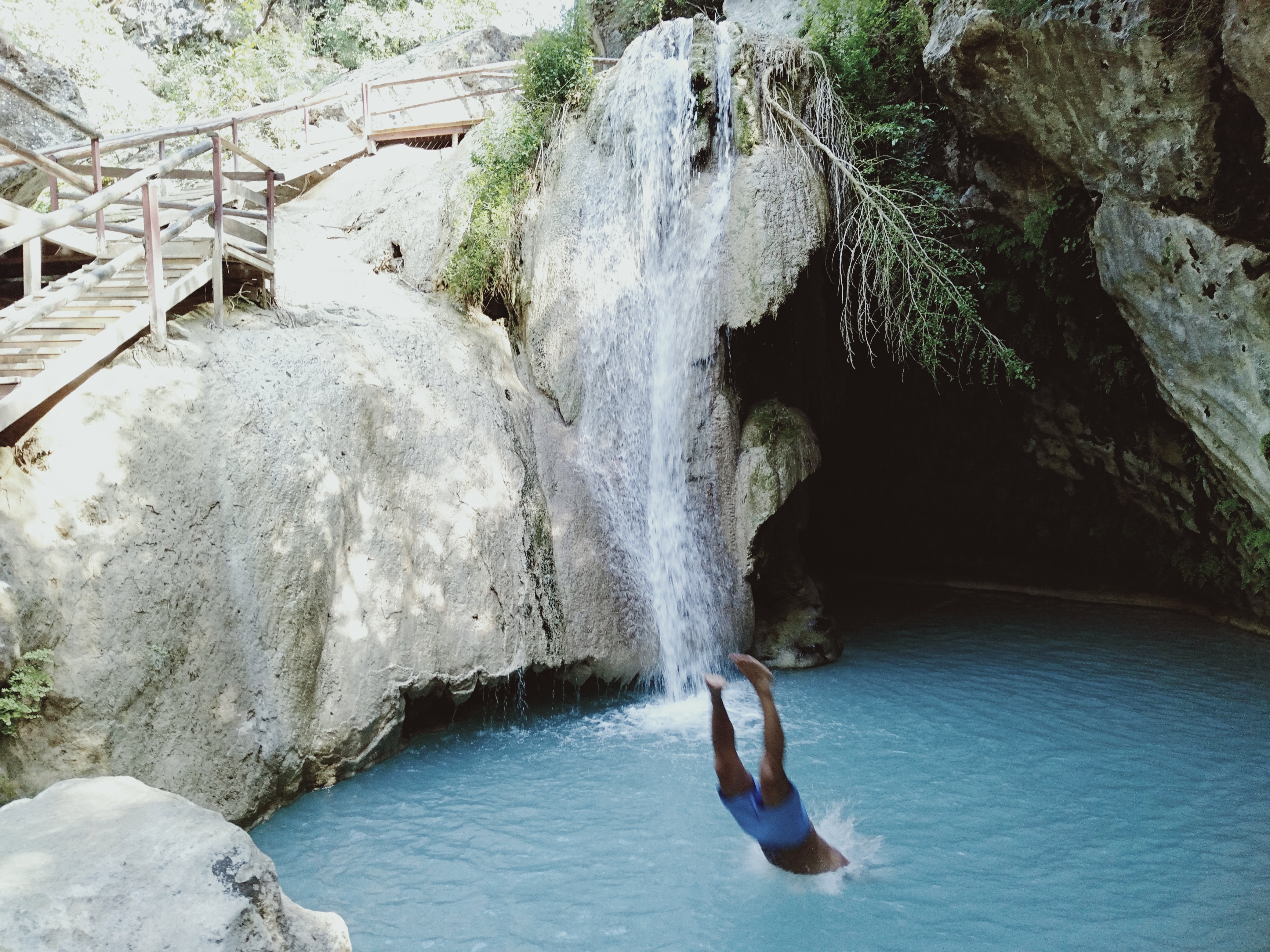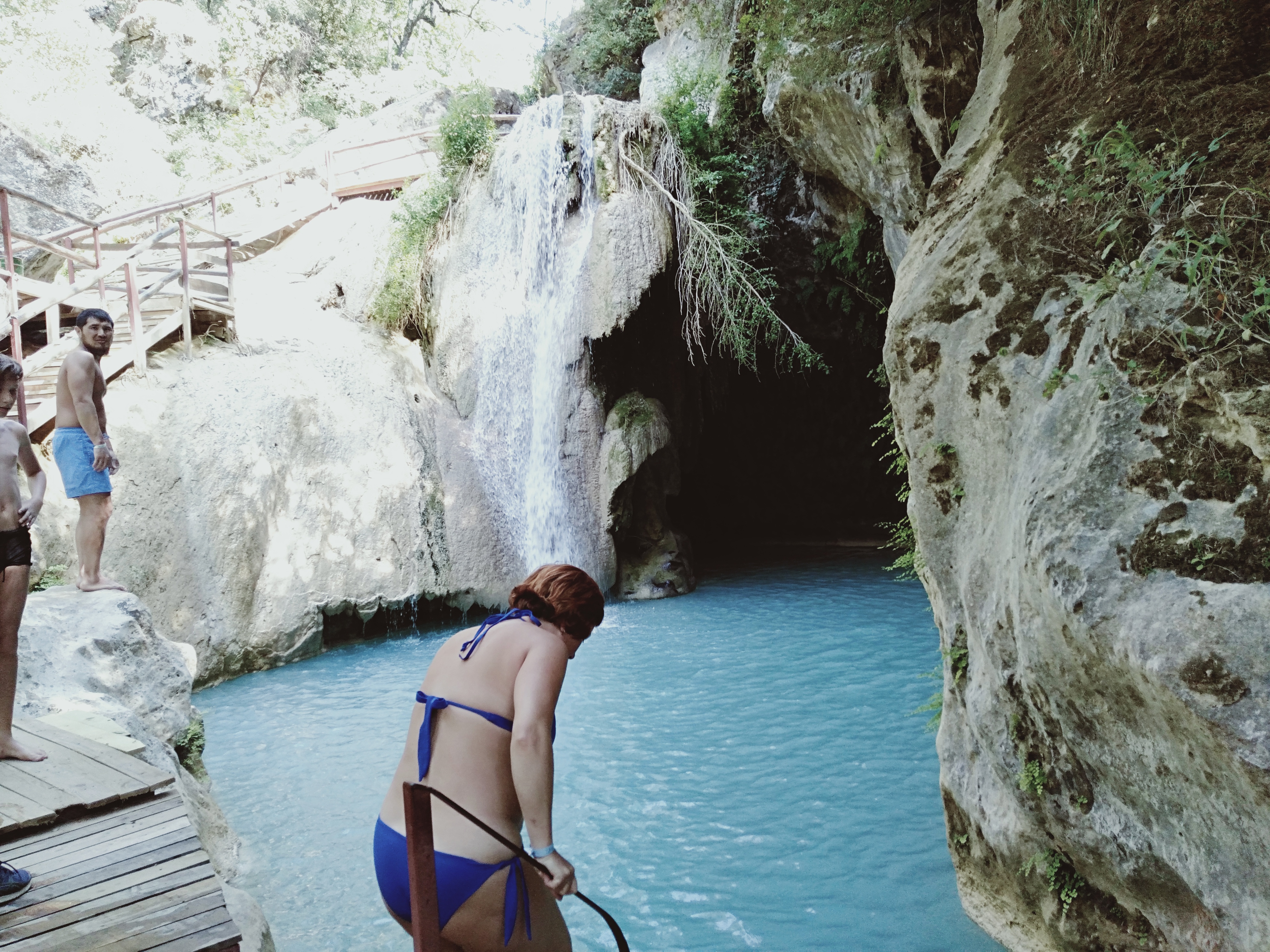 The nature view I saw on the second floor was more magnificent. Foreign tourists were preparing to enter the magnificent blue water in the part where the waterfall flows. I tried to catch a tourist jumping into the waterfall. After all, I caught it just as I was diving into the water. There were also freshwater fish in the water. They looked so cute. You can enjoy this magnificent nature by eating the trout grown here fresh here.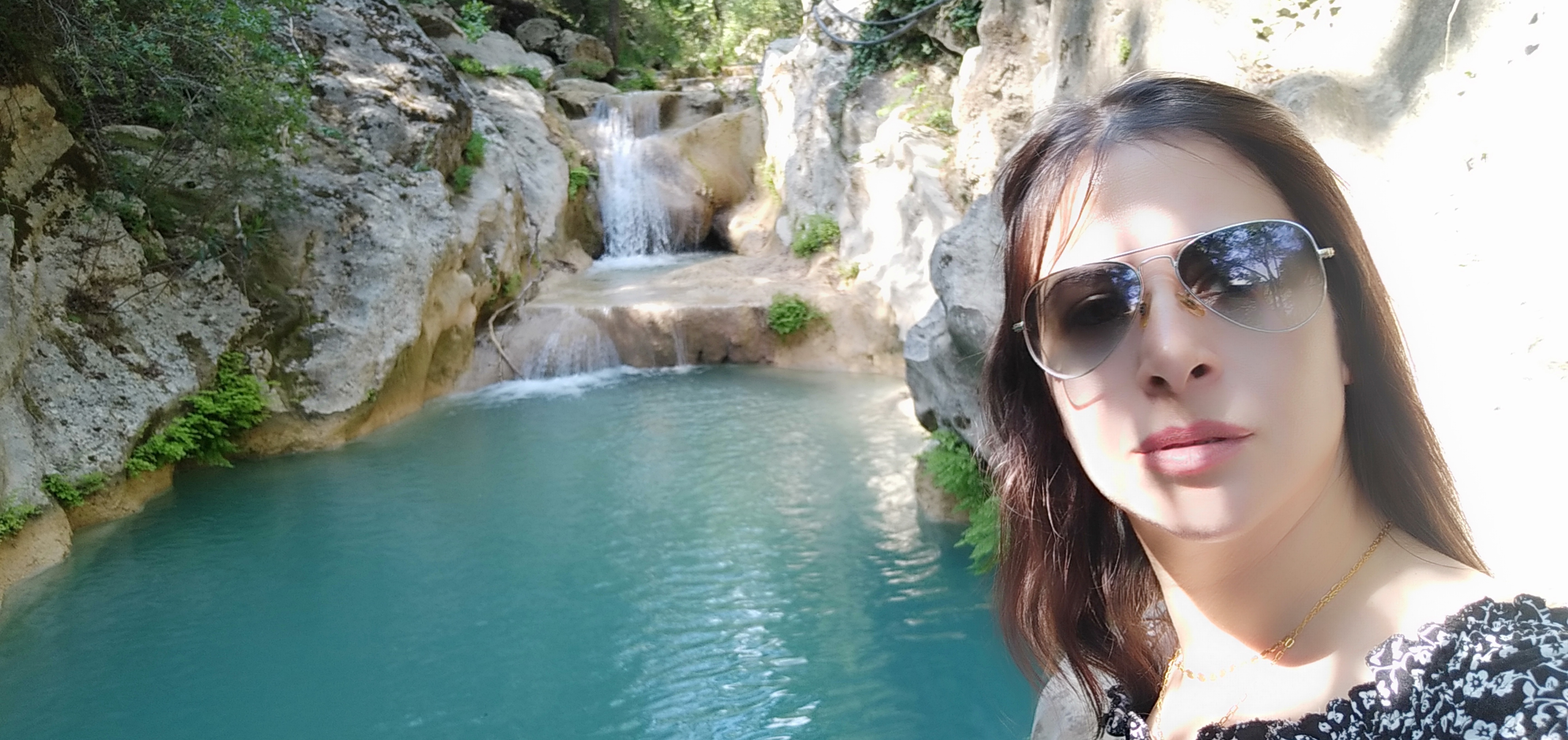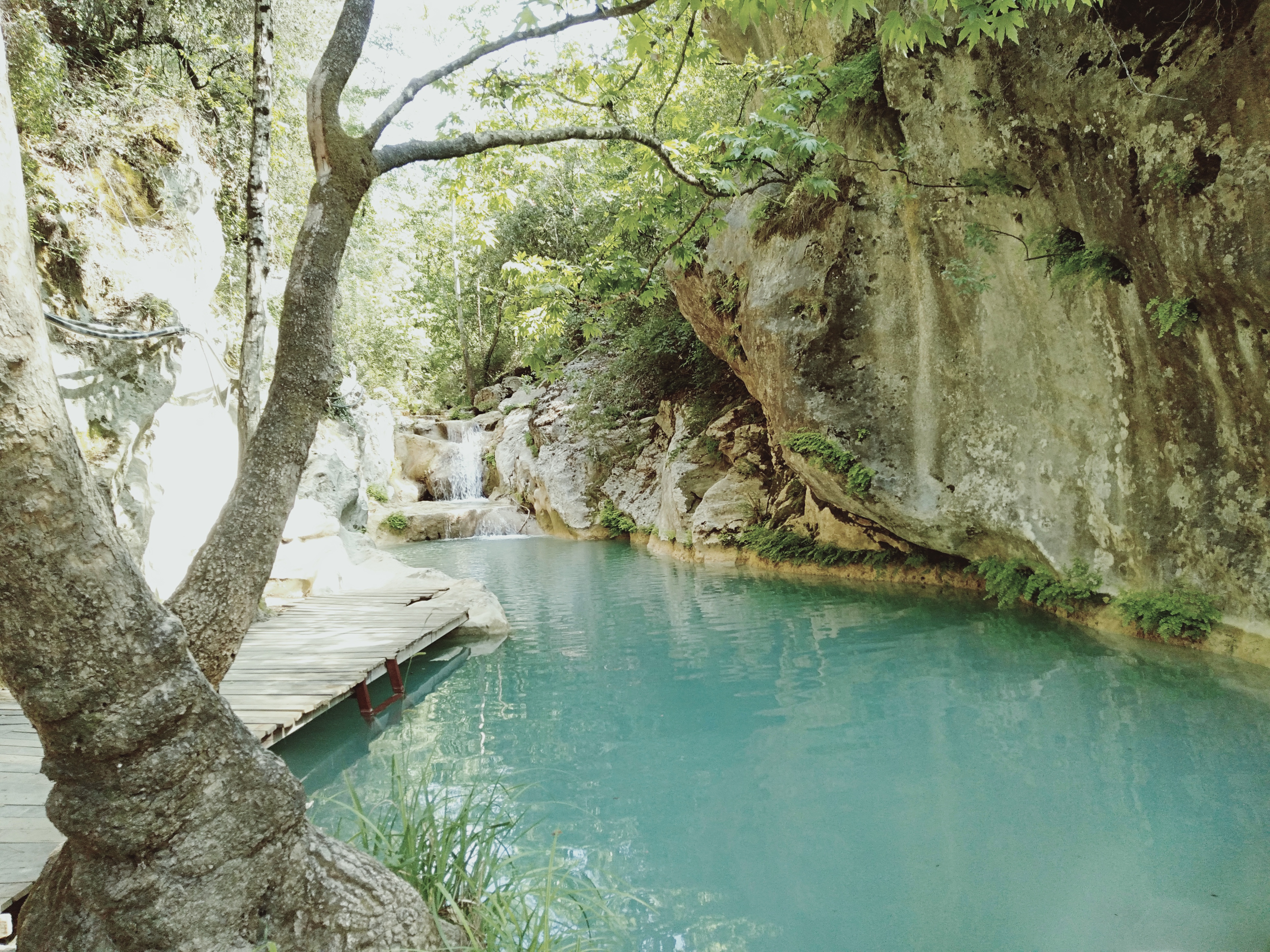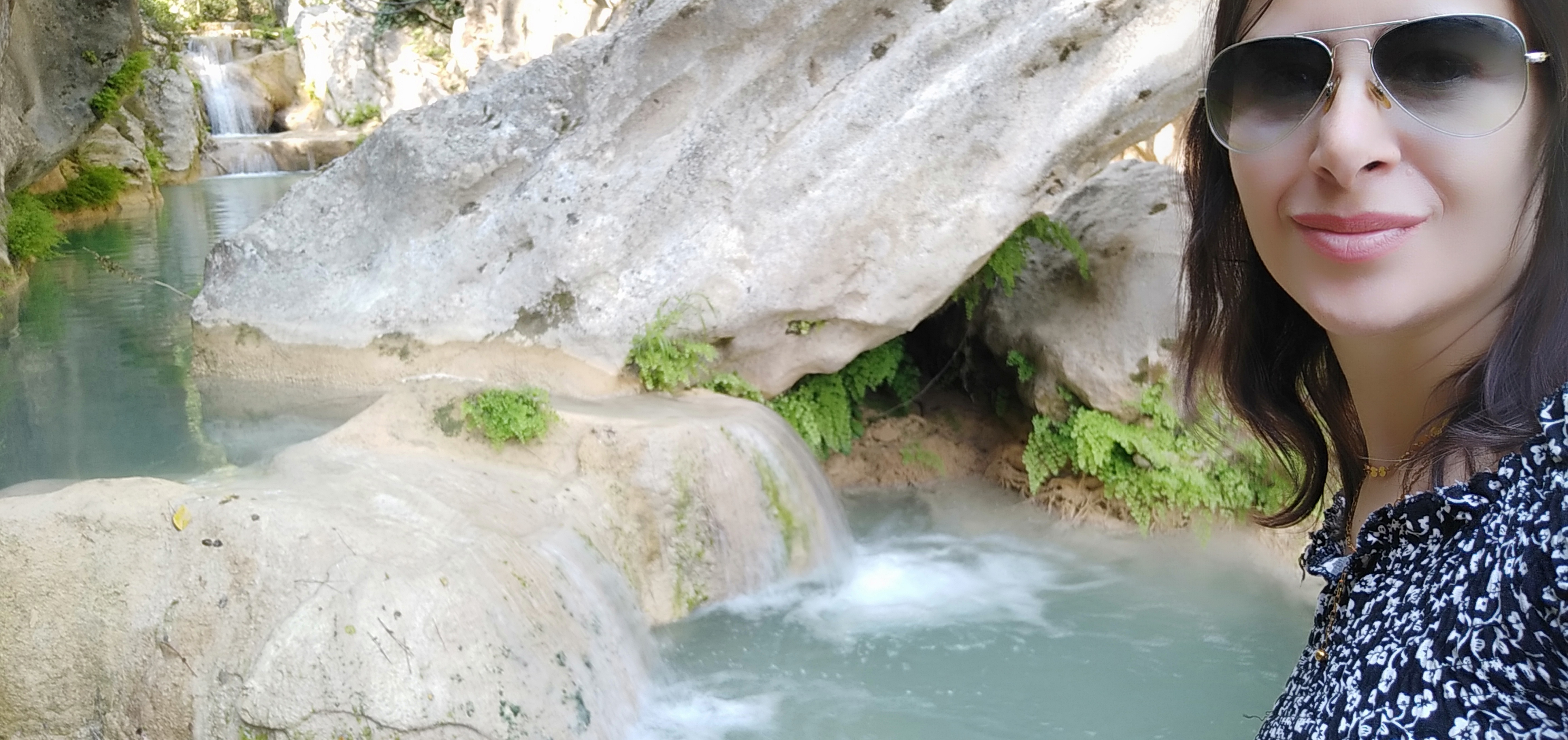 After watching this place and the tourists entering the water, I went up the stairs to see the waterfall on the third floor. The view I saw here was also wonderful. In the movies, it was like the secret garden of paradise found in the untouched Amazon jungle. Every part of my country is beautiful, but this place was like a hidden paradise that is really worth seeing. The color of the water was magnificently clear and blue. If I had my swimsuit with me, I would love to swim here too. If you visit this place, I definitely recommend you to bring your swimsuit and cool off by diving into the cool waters in this hidden paradise 🤗💞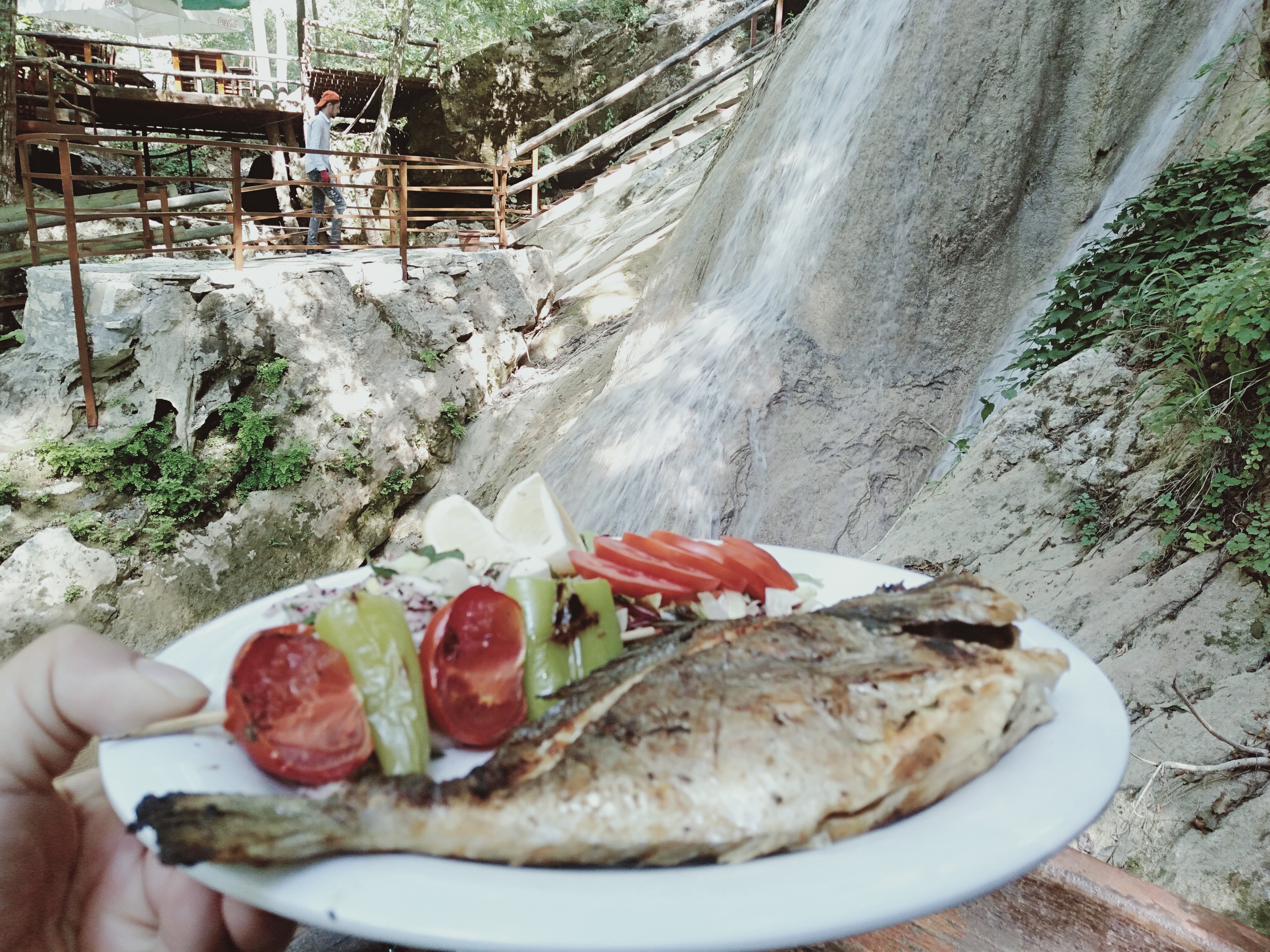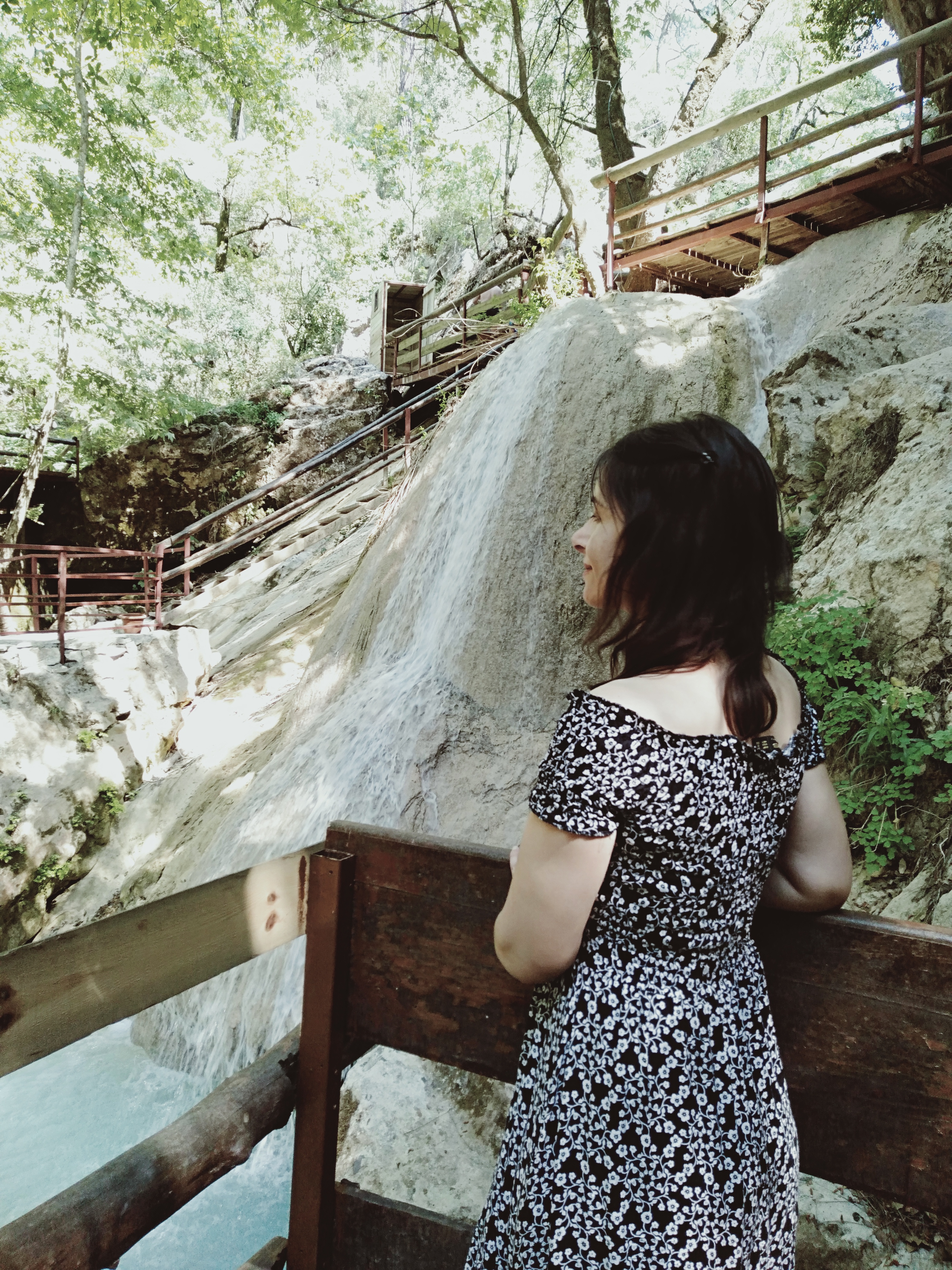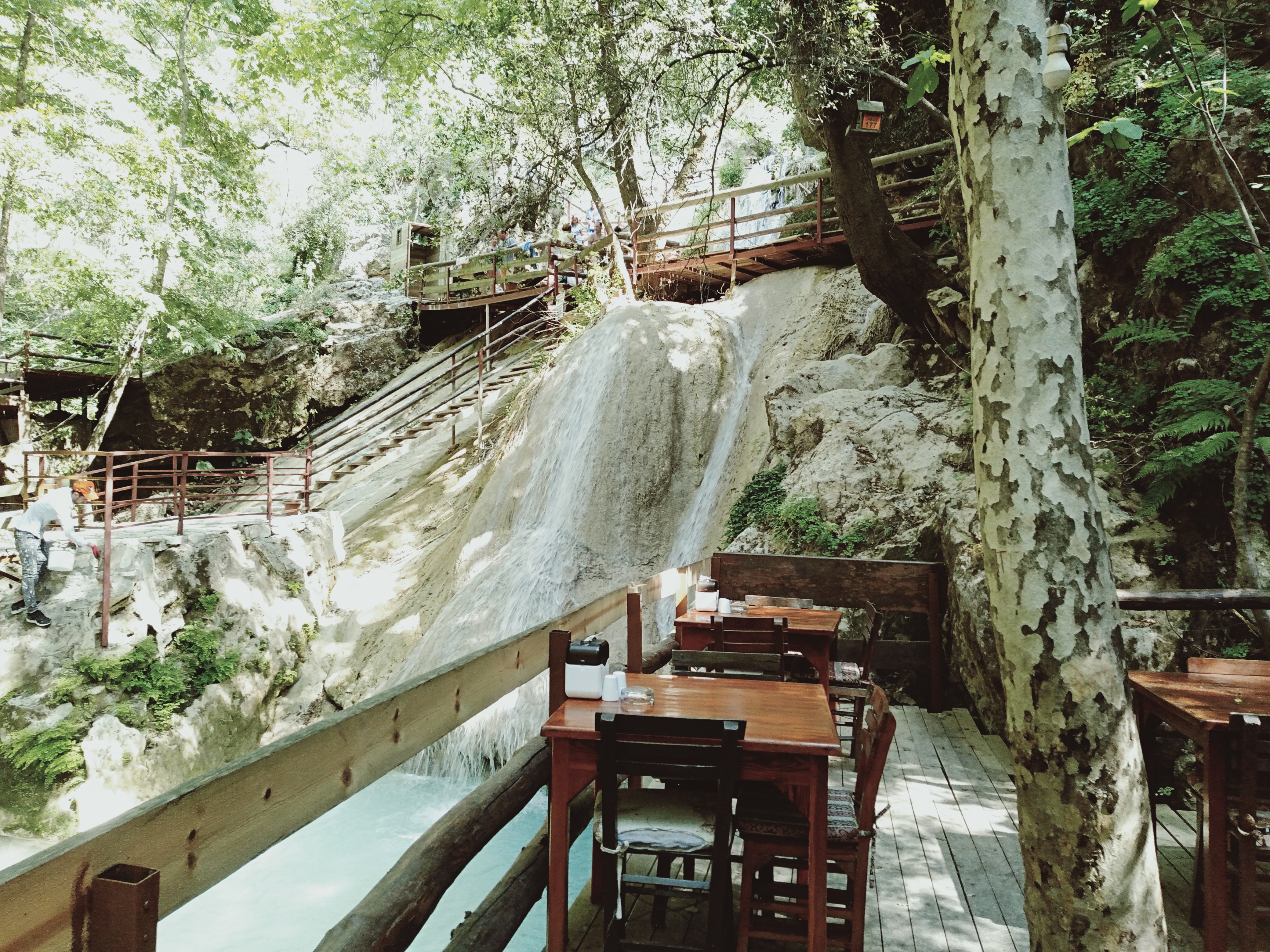 After visiting the third floor, I realized that I was very hungry and I sat at the bottom of the waterfall at the level of the waterfall. In general, when I come to such places, my preference is always fish. So I ordered my favorite fish, grilled sea bream. The garnet of the fish was about 10 khive and was quite tasty. I enjoyed eating my fish by watching the sparkling waterfall. 🤗 This place was perfect. It felt very good to me.
I hope it goes well for you too. Stay with love. 🙏🤗
TR
Herkese merhaba arkadaşlar.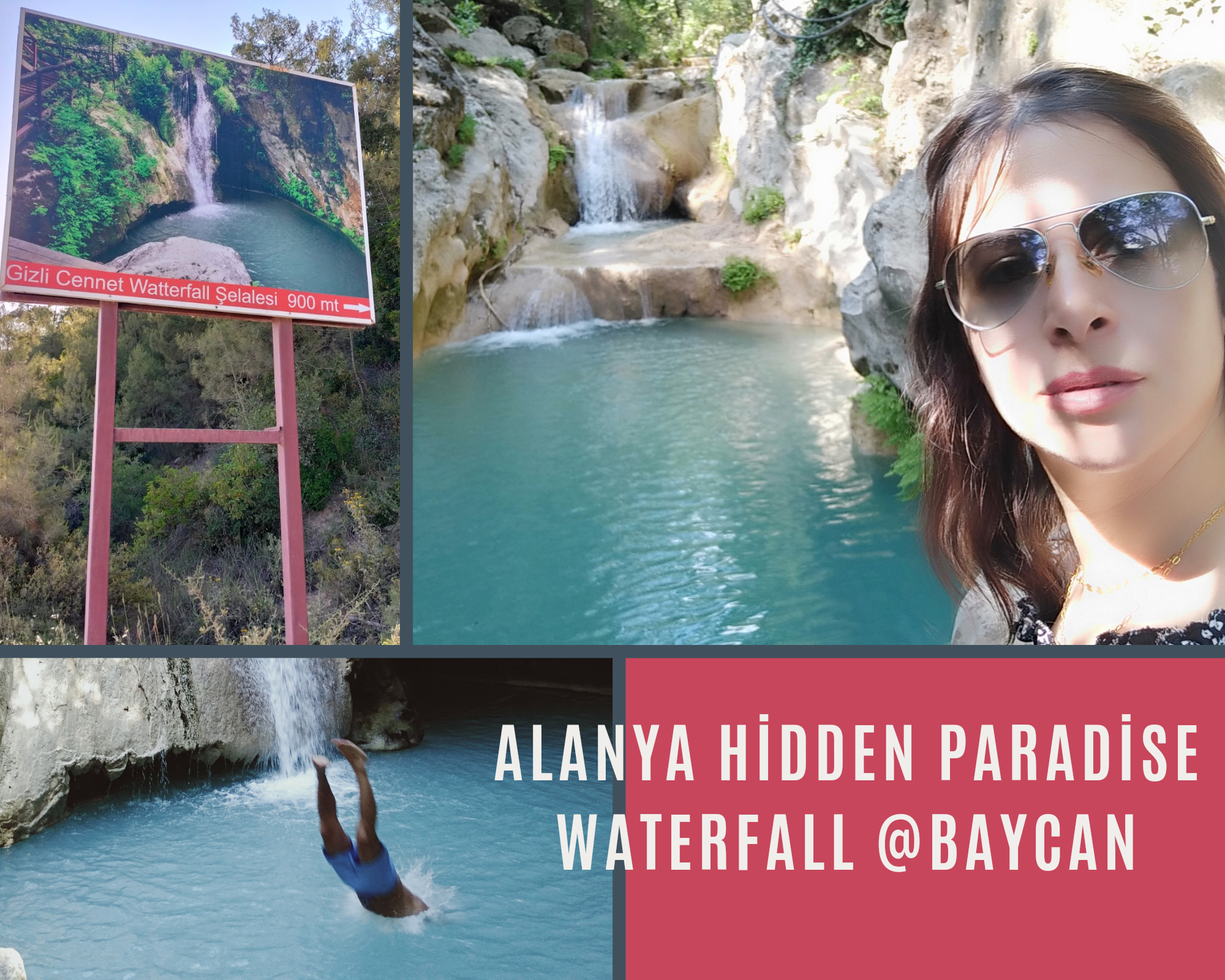 Bugün sizlere Antalya'nın Alanya ilçesine yaklaşık 40 km mesafede bulunan Gizli Cennet Bahçesini gezdireceğim sizlere. Buraya özel aracınızla ya da düzenlenen turlar aracılığıyla gelebilirsiniz.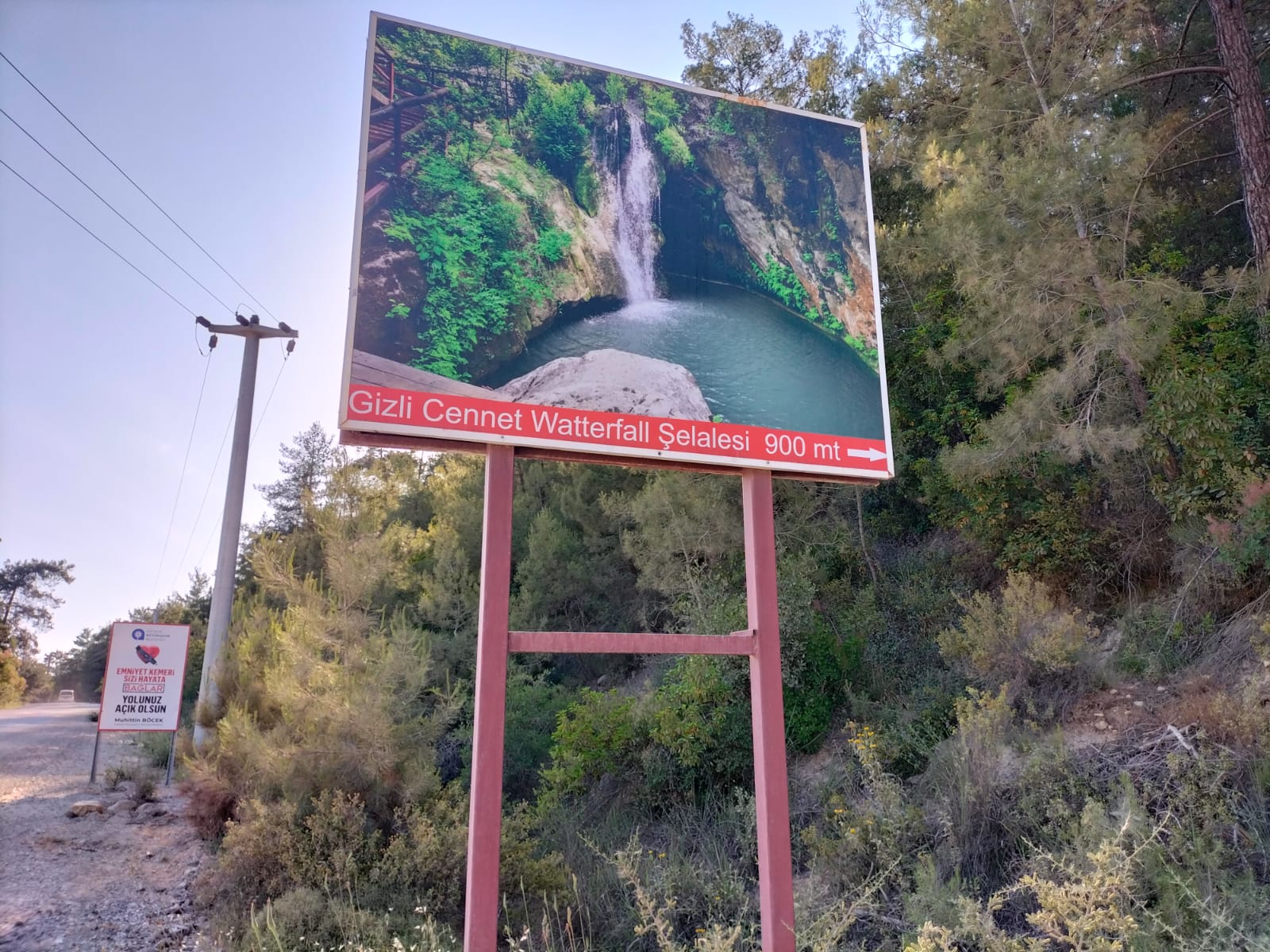 Burayı ben geçtiğimiz senelerde gezmiştim. Fotoğraf arşivime bakarken resimlerini buldum ve sizlerle paylaşmaya karar verdim. Güzel ülkem Türkiye nin gizli kalmış yerlerinden olan bu Cennet misali yeri tüm dünya görmeli diye düşünüyorum.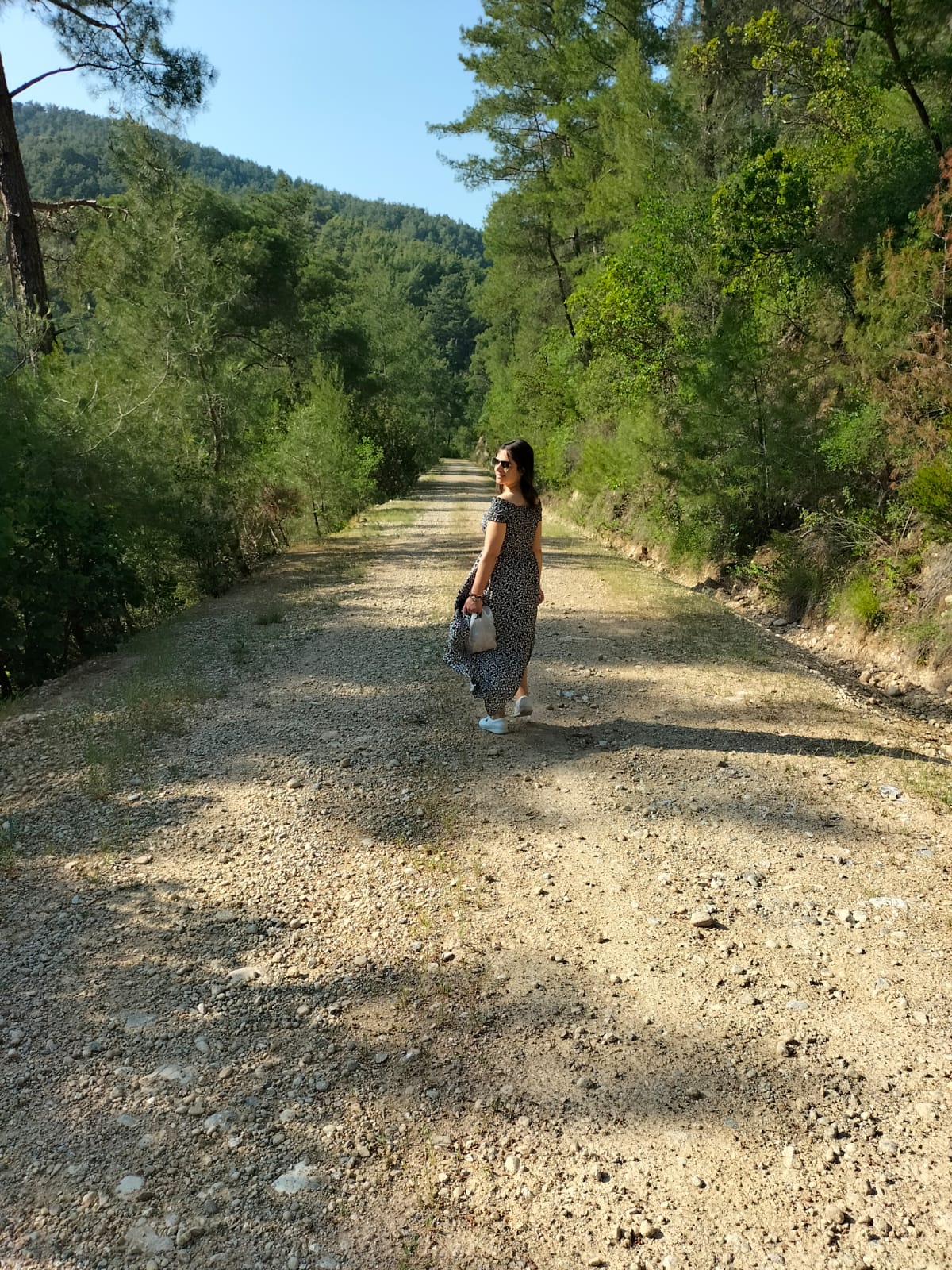 Burası adı gibi gizli cennet şelalesi. Buraya gelirken yol boyunca devasa çam ağaçları yolda size eşlik ediyor. Girişte yolu akarsu derin olmayan bir akarsu bölüyor. Ama korkmayın çok derin değil araçlar bu akan sudan rahatlıkla geçebiliyor. 🤗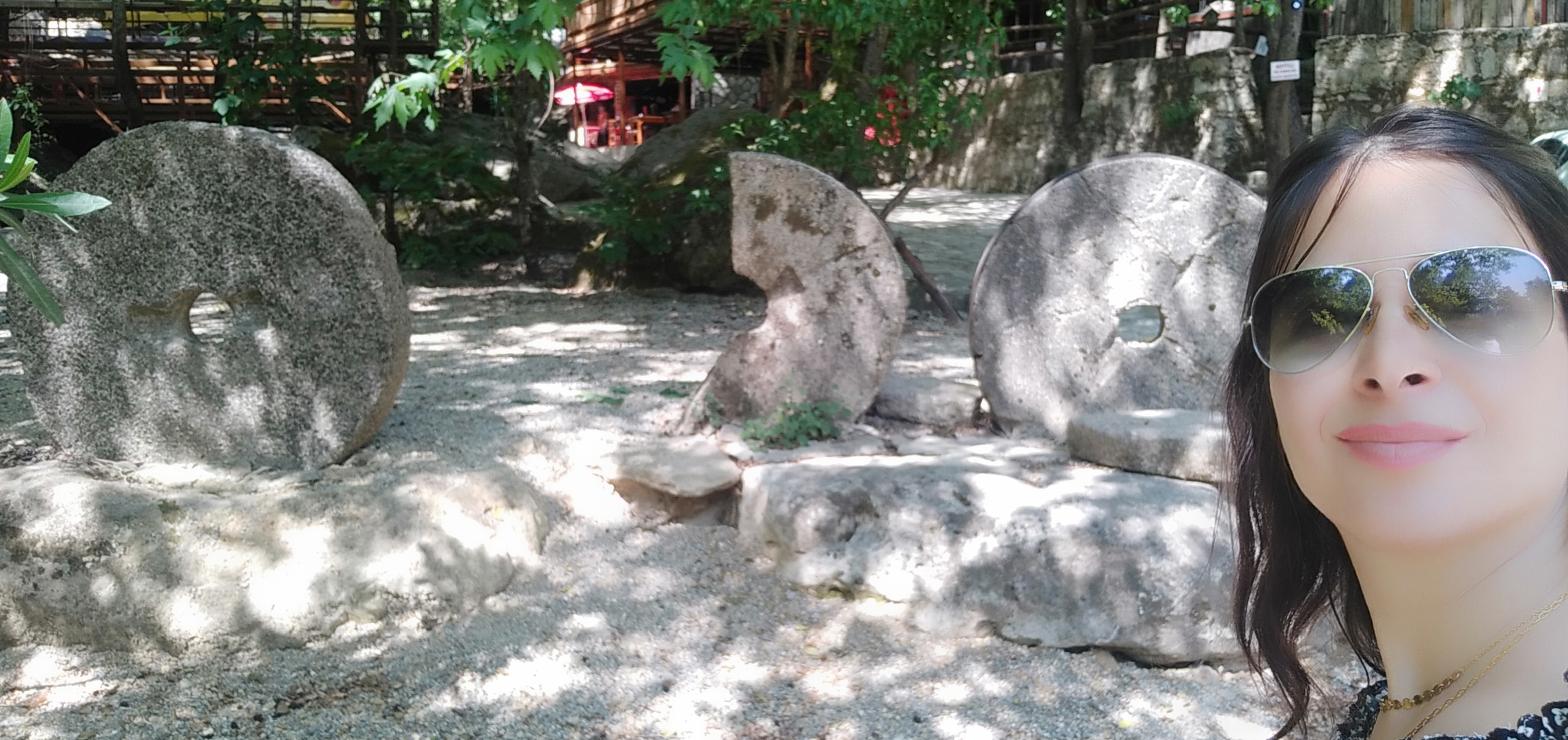 Arabanızı park edeceğiniz geniş bir alan mevcut. Şelaleye doğru yol alırken harika bir doğa görüntüsü ile karşılaşıyorsunuz. Girişte değirmen taşları bu güzel mekana doğal bir hava katıyor.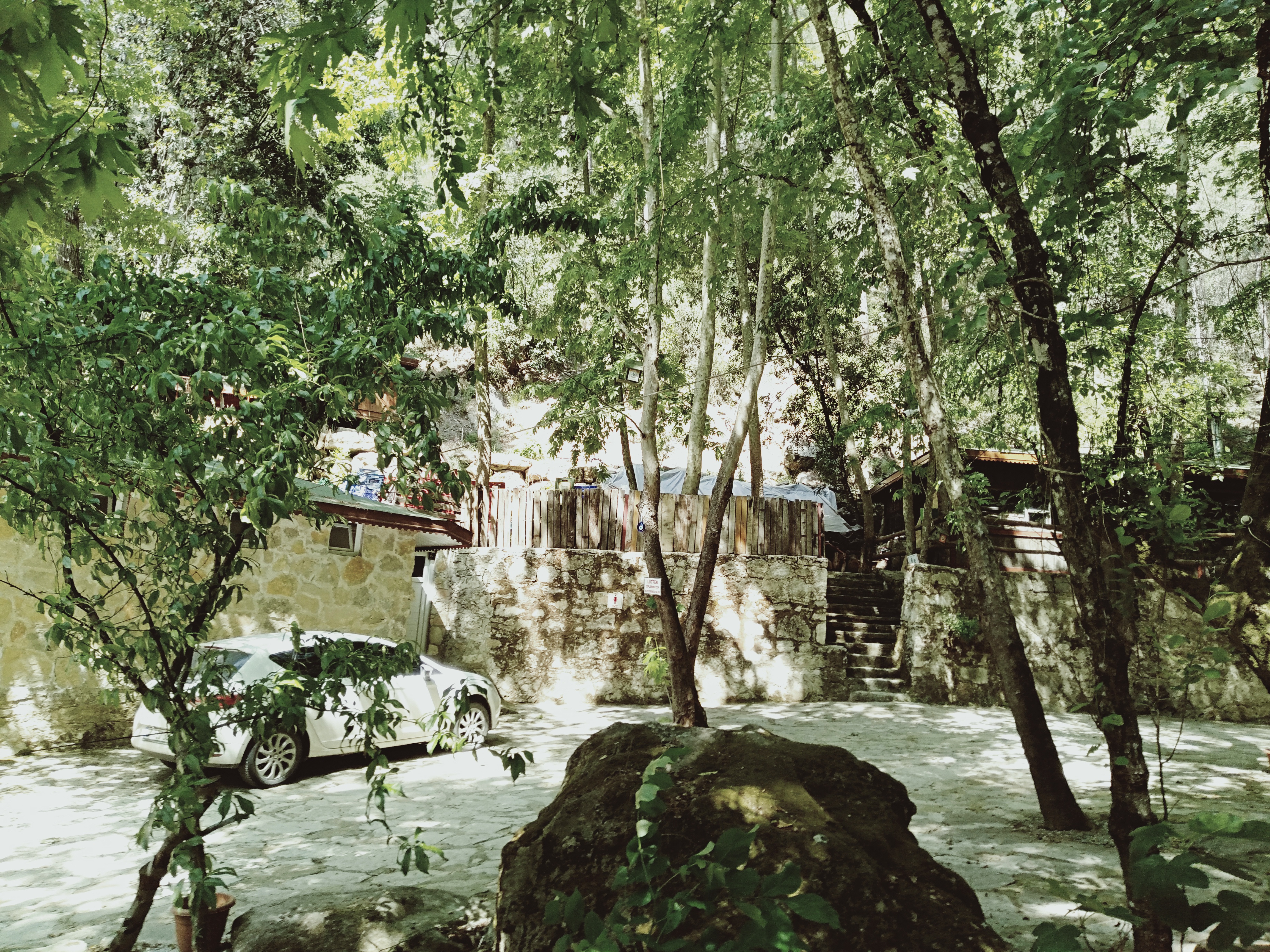 Biraz ilerisinde akan suyun içinde ağaçtan yapılmış restaurantları görebilirsiniz.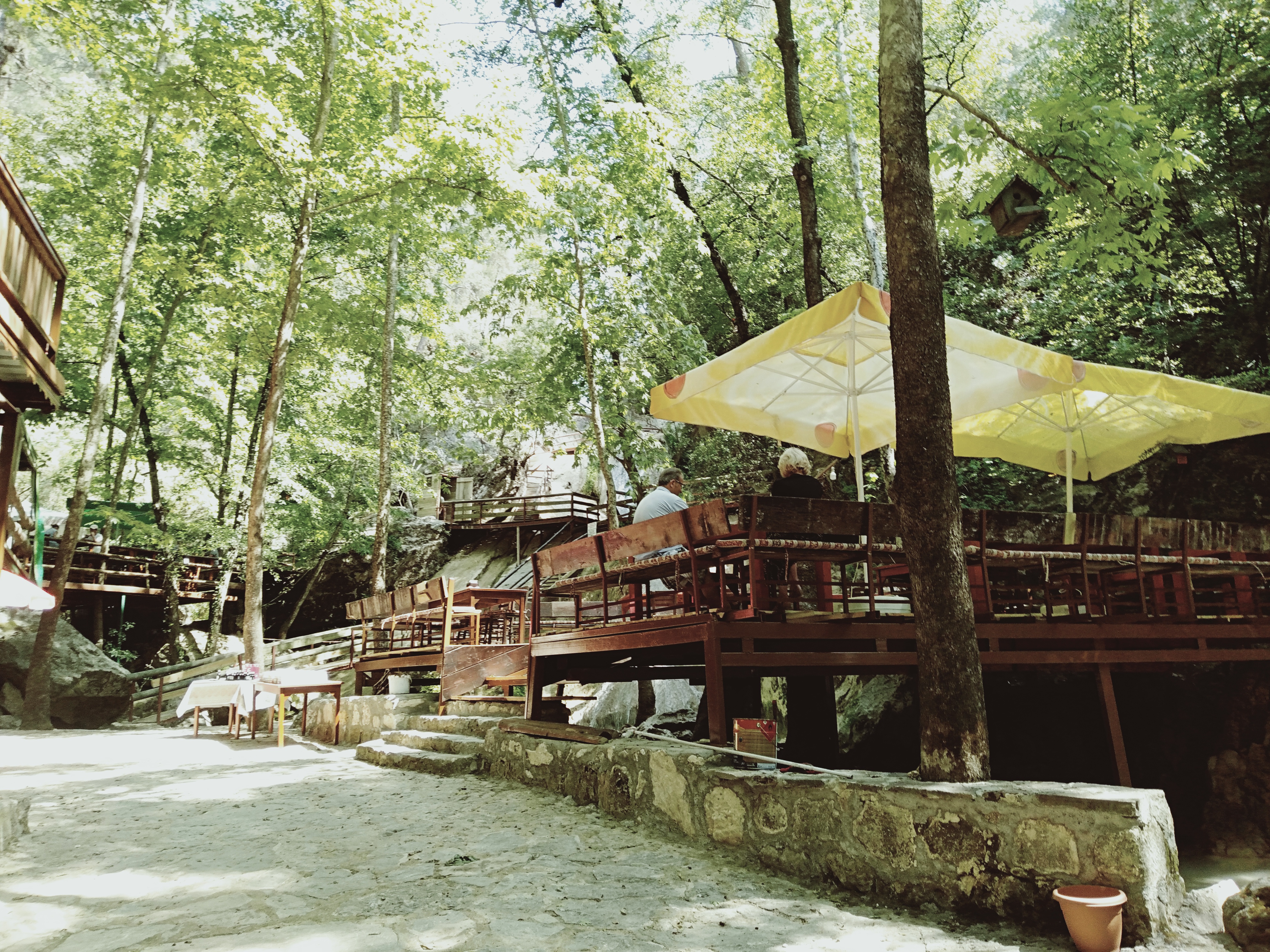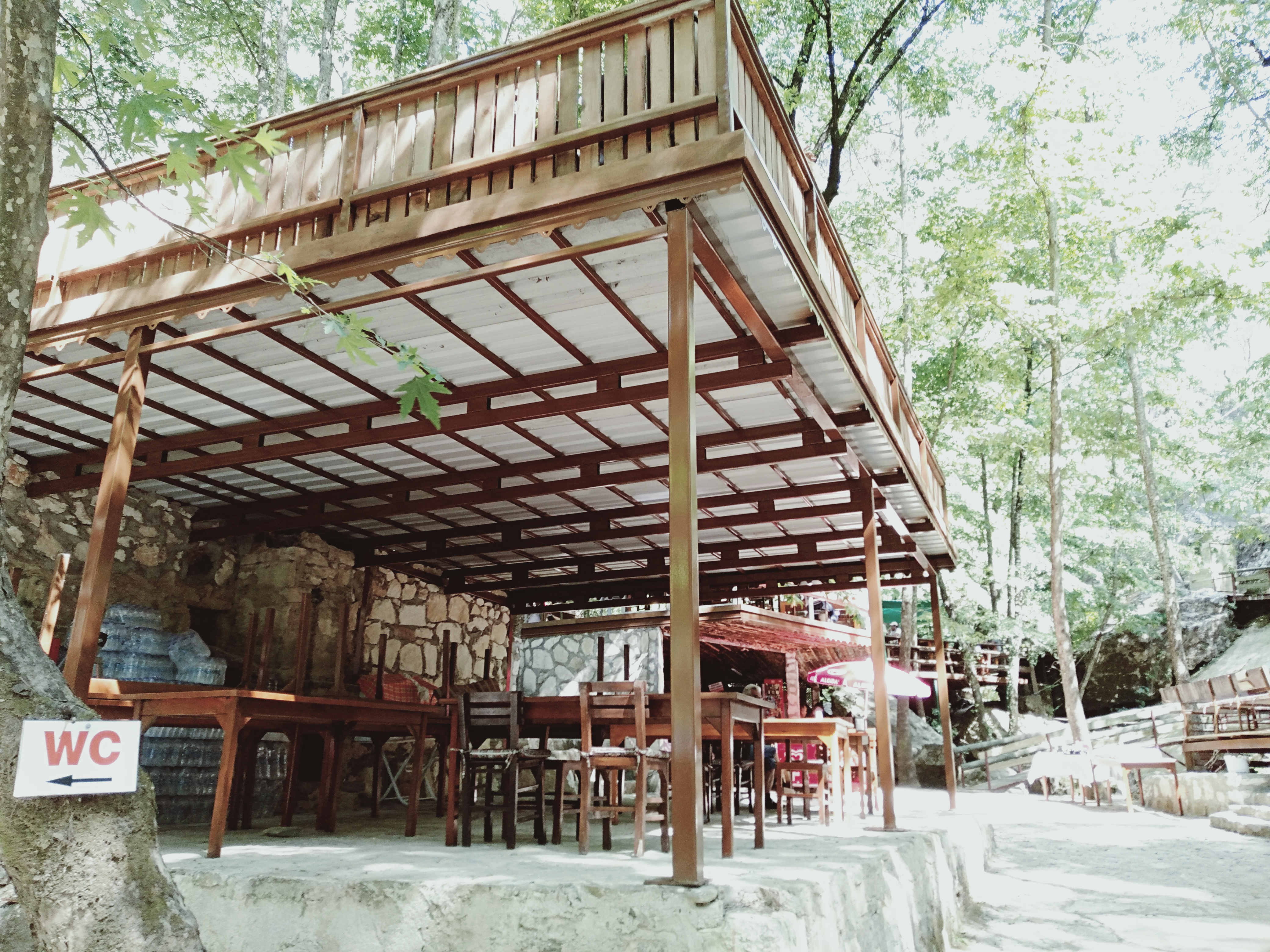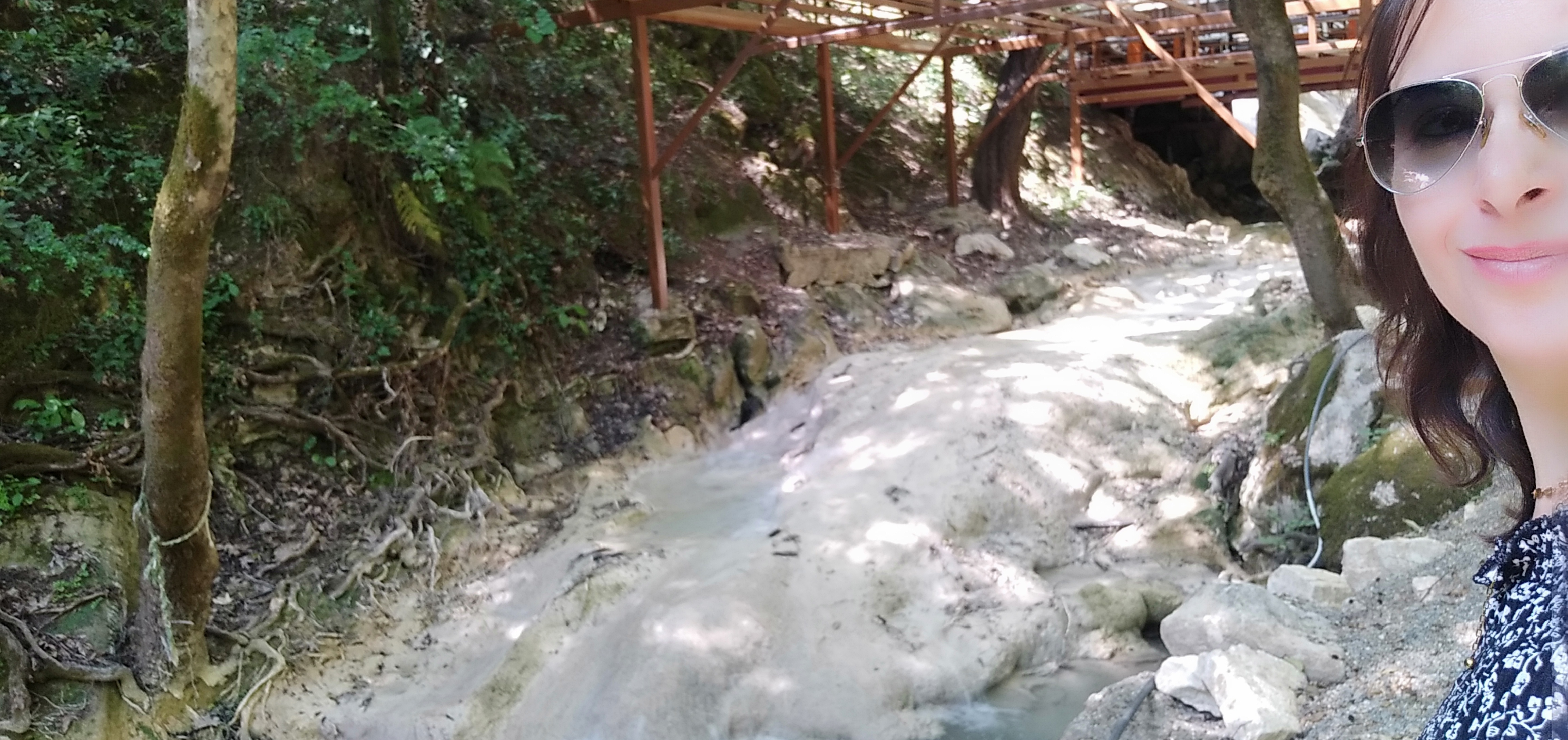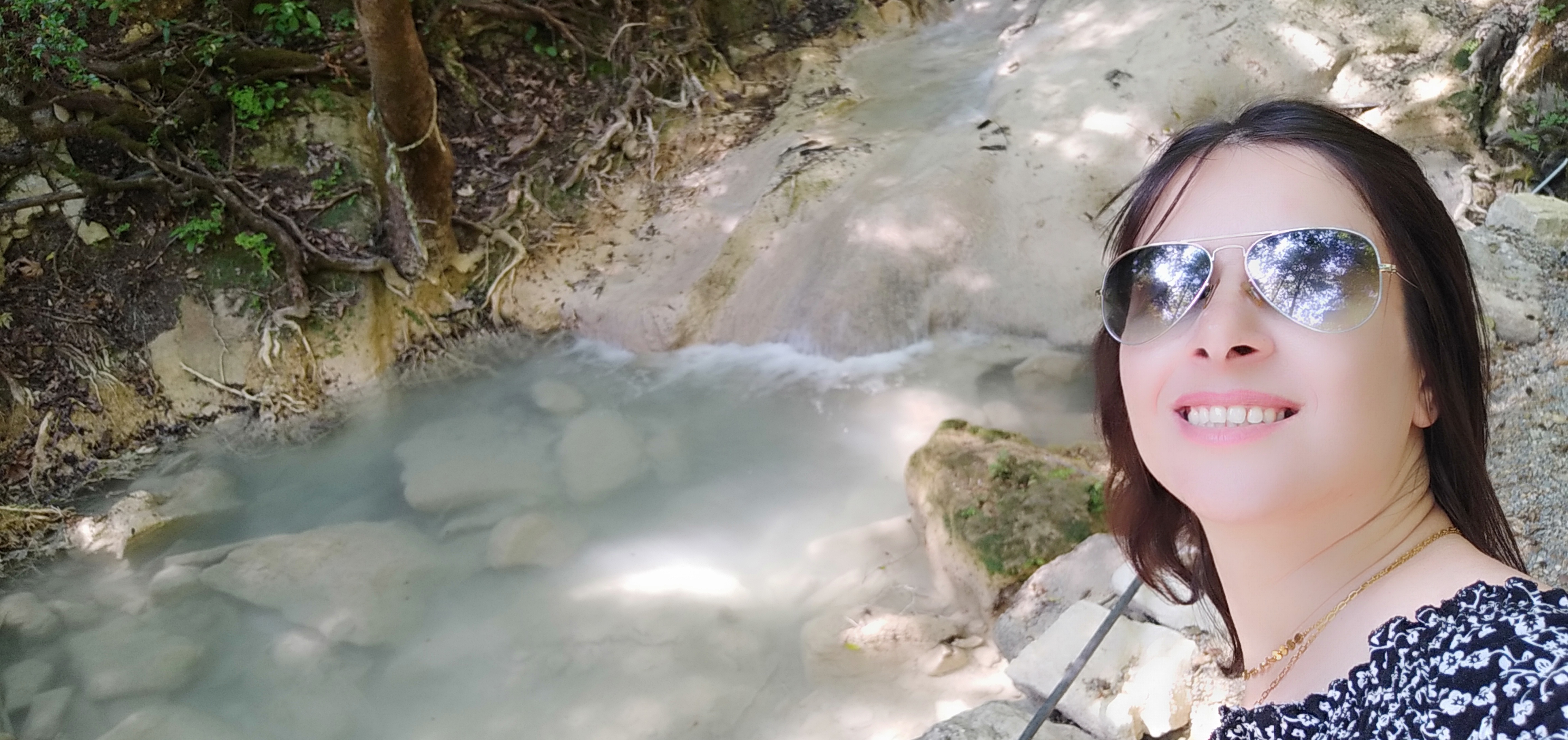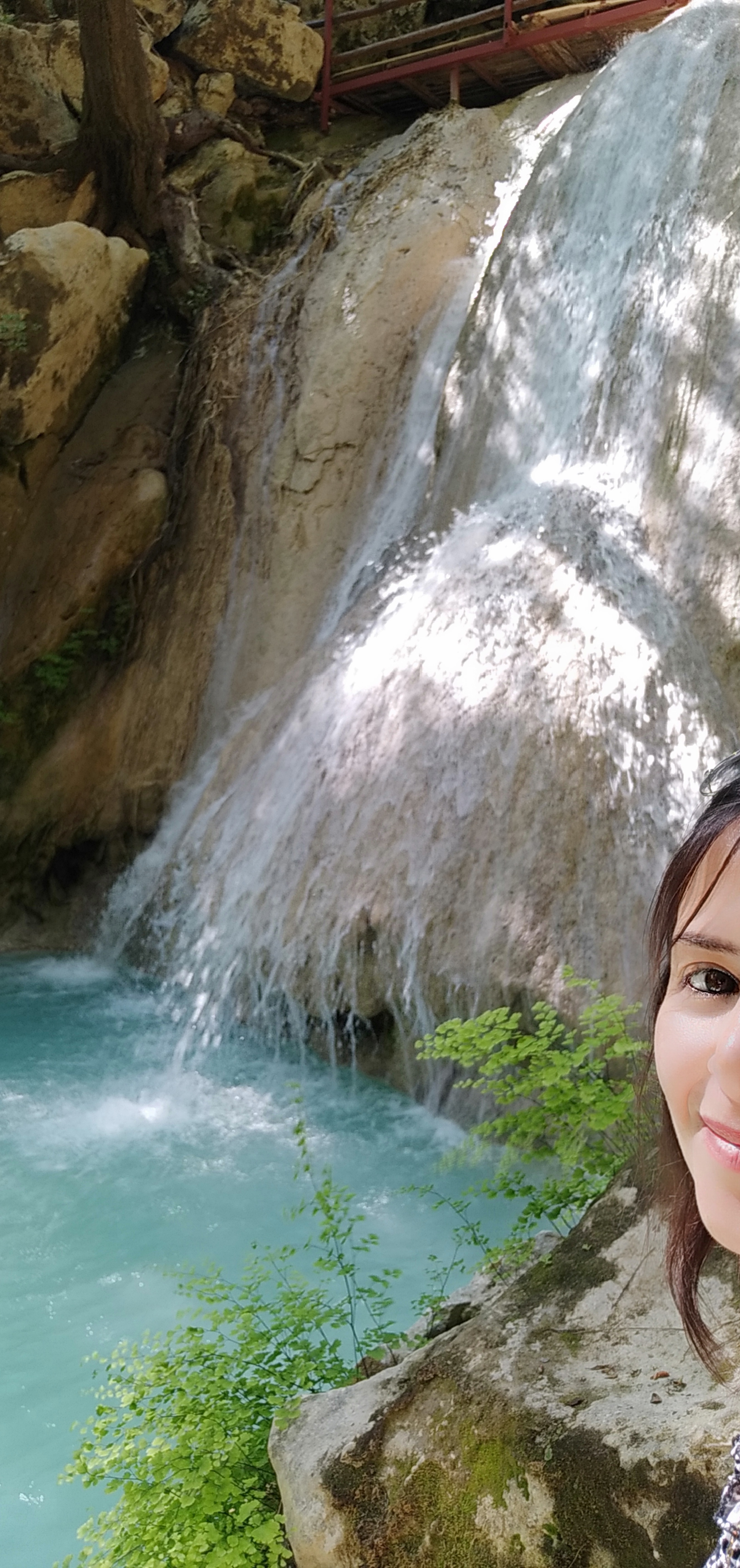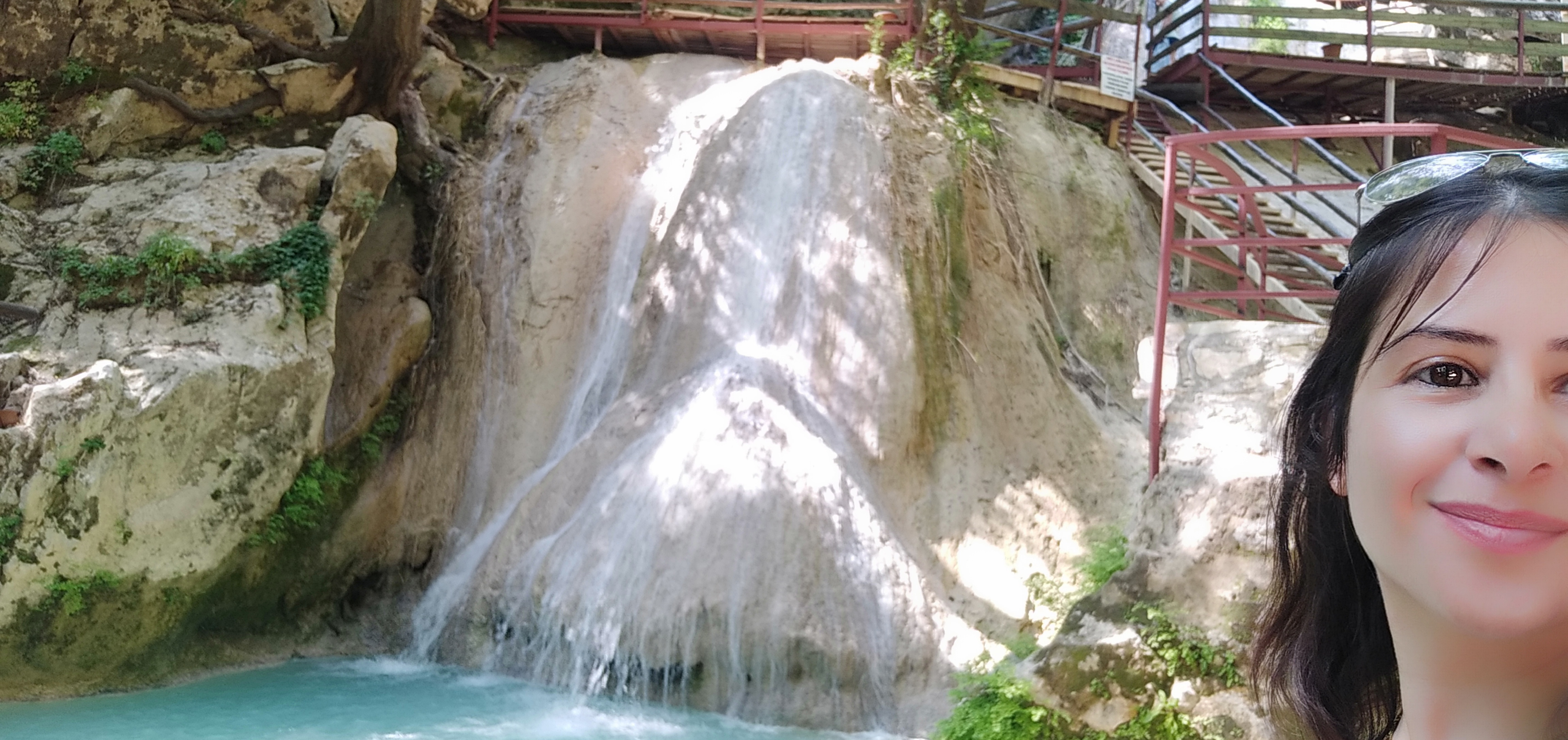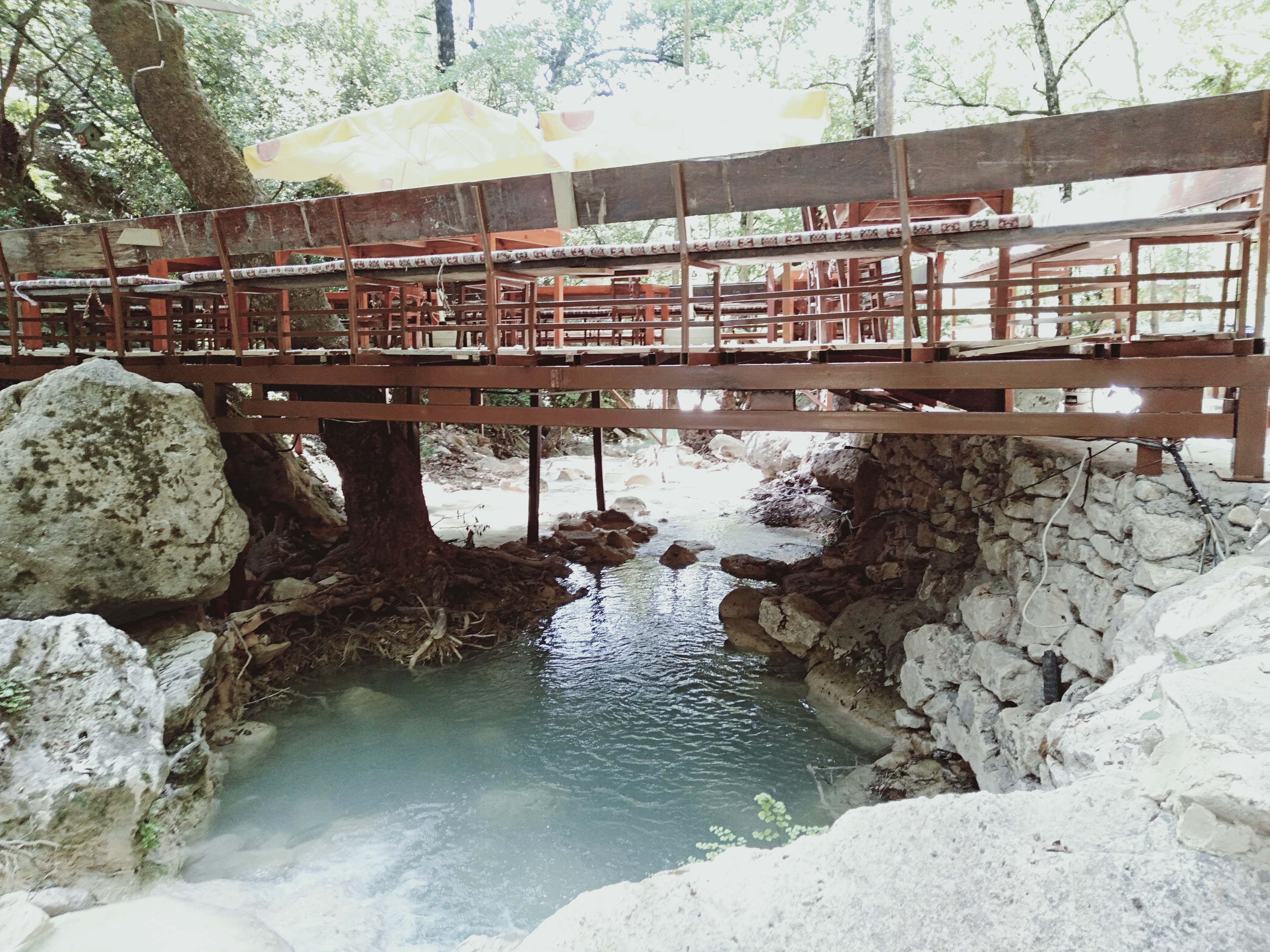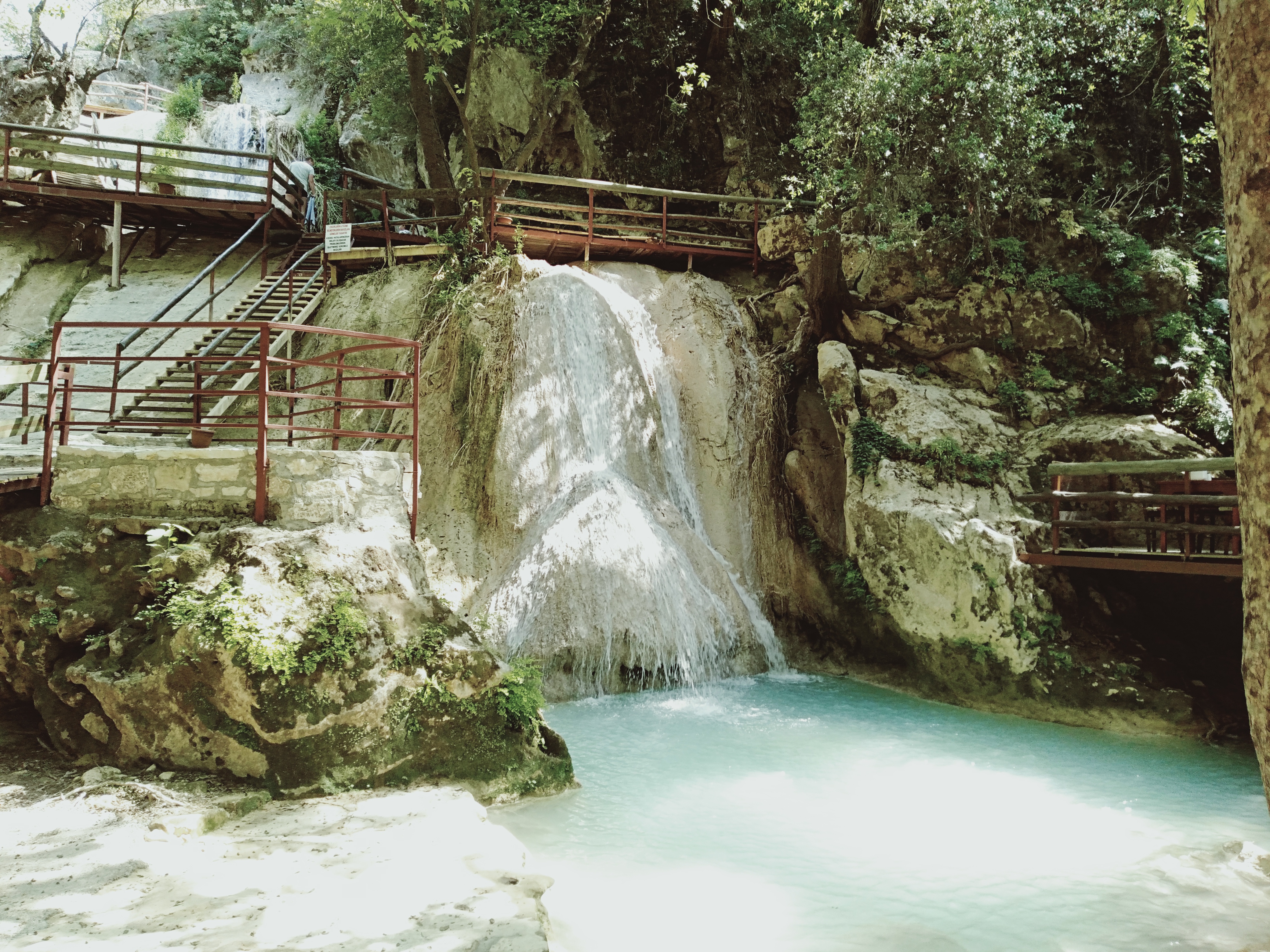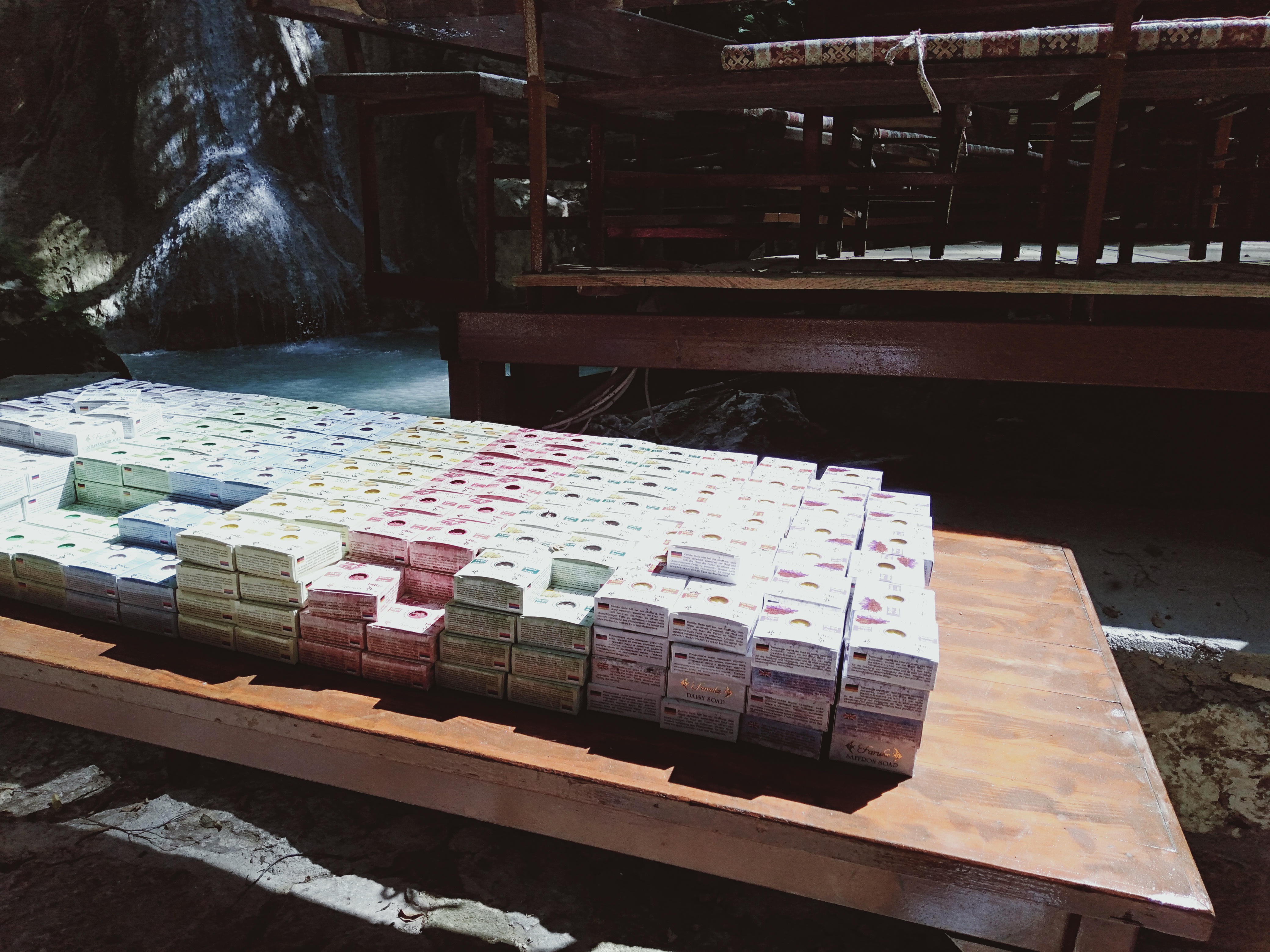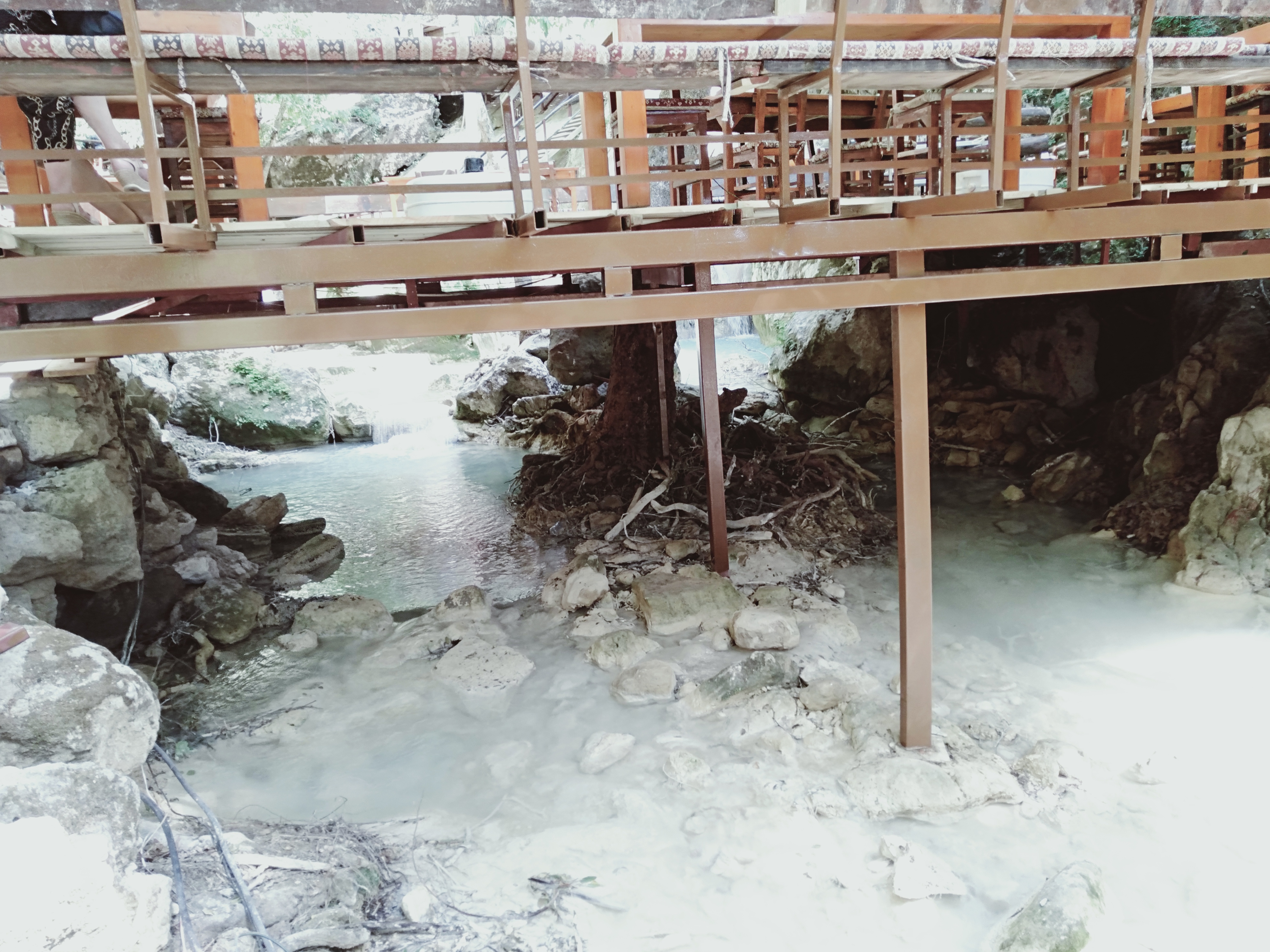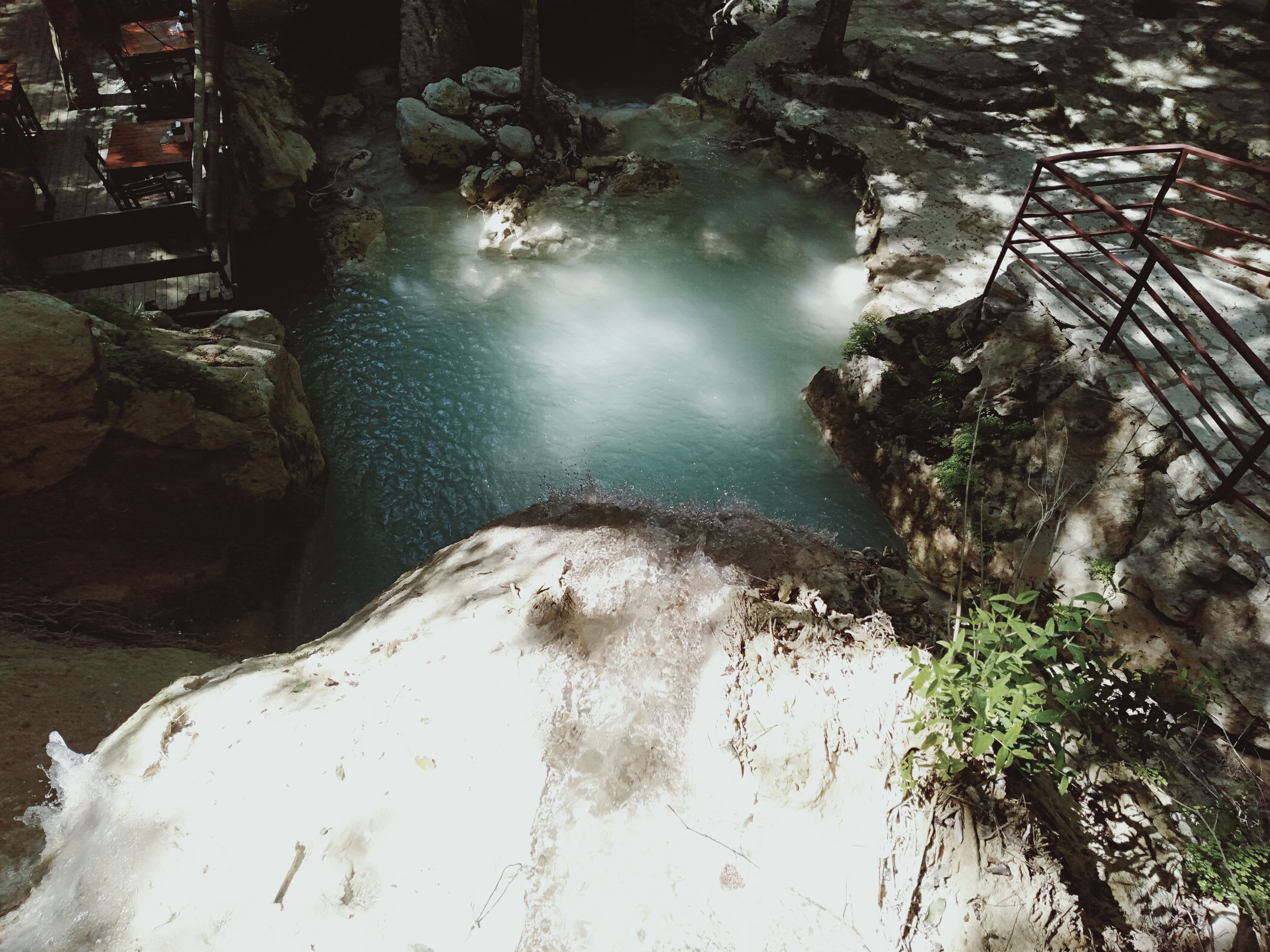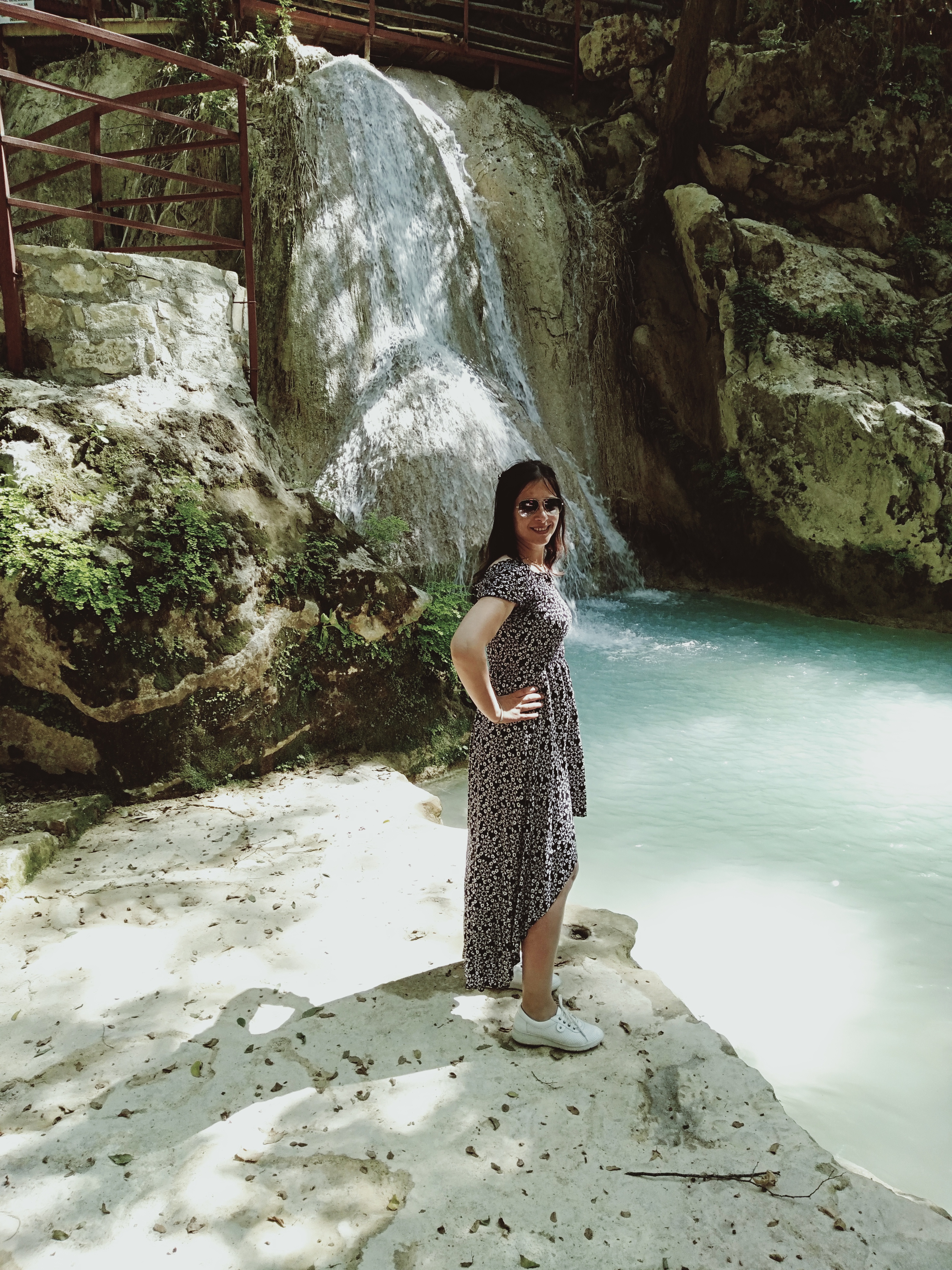 Şelale üç katlı olarak dizayn edilmiş ilk girişteki şelale oldukça büyüktü. Orada biraz resim çekildikten sonra üst kattaki şelaleyi görmek için merdivenlerden yukarı doğru çıktım.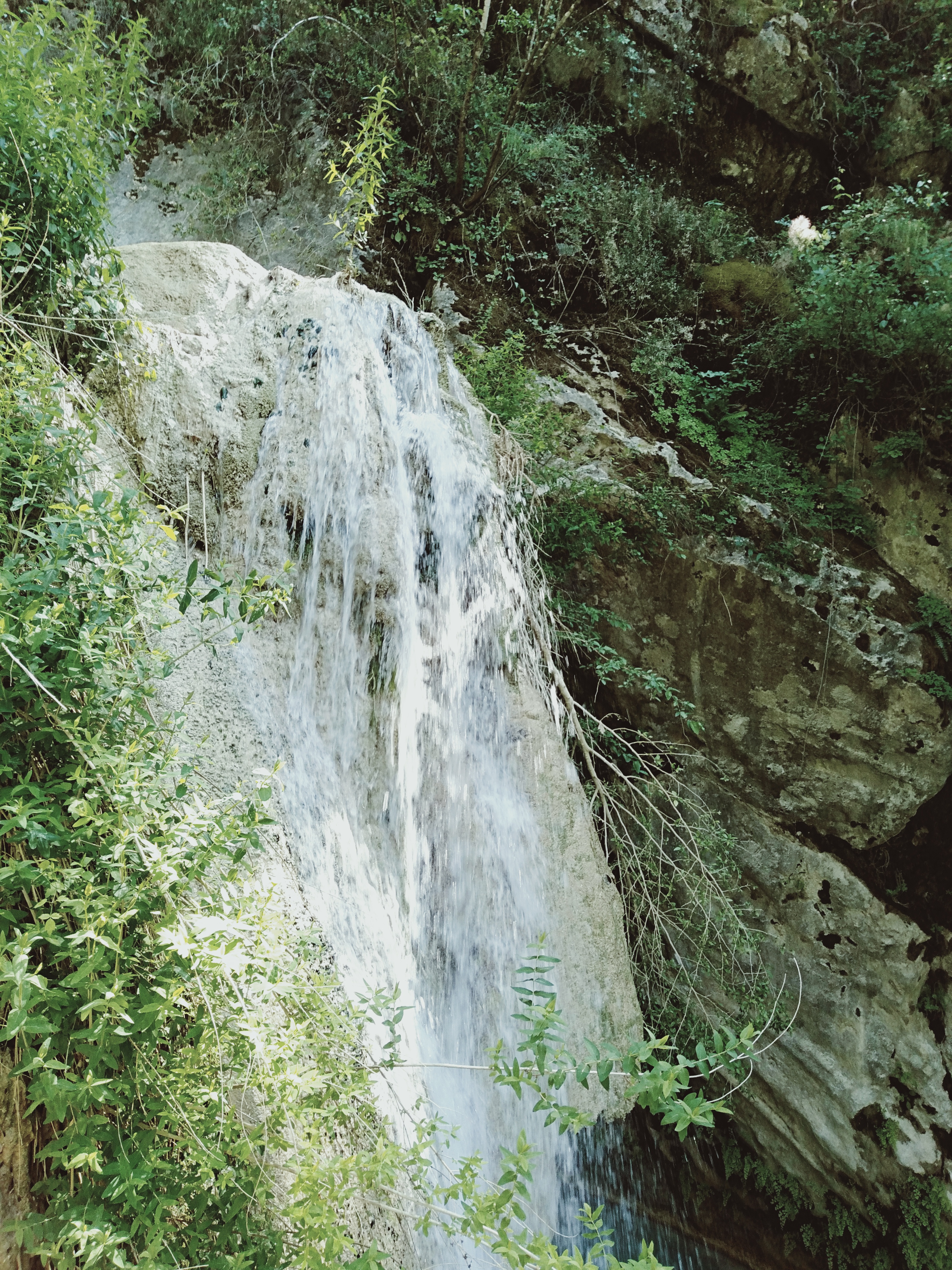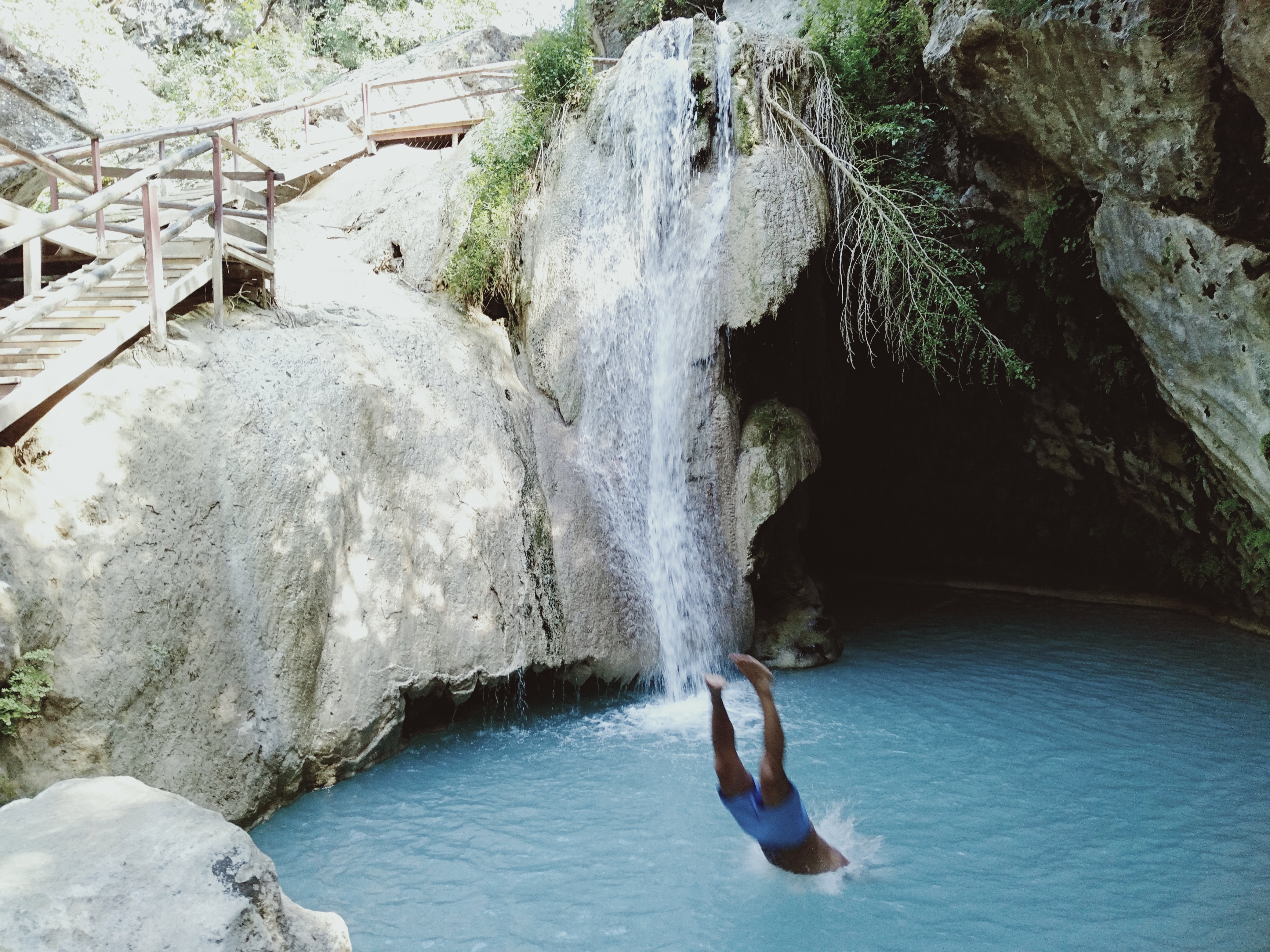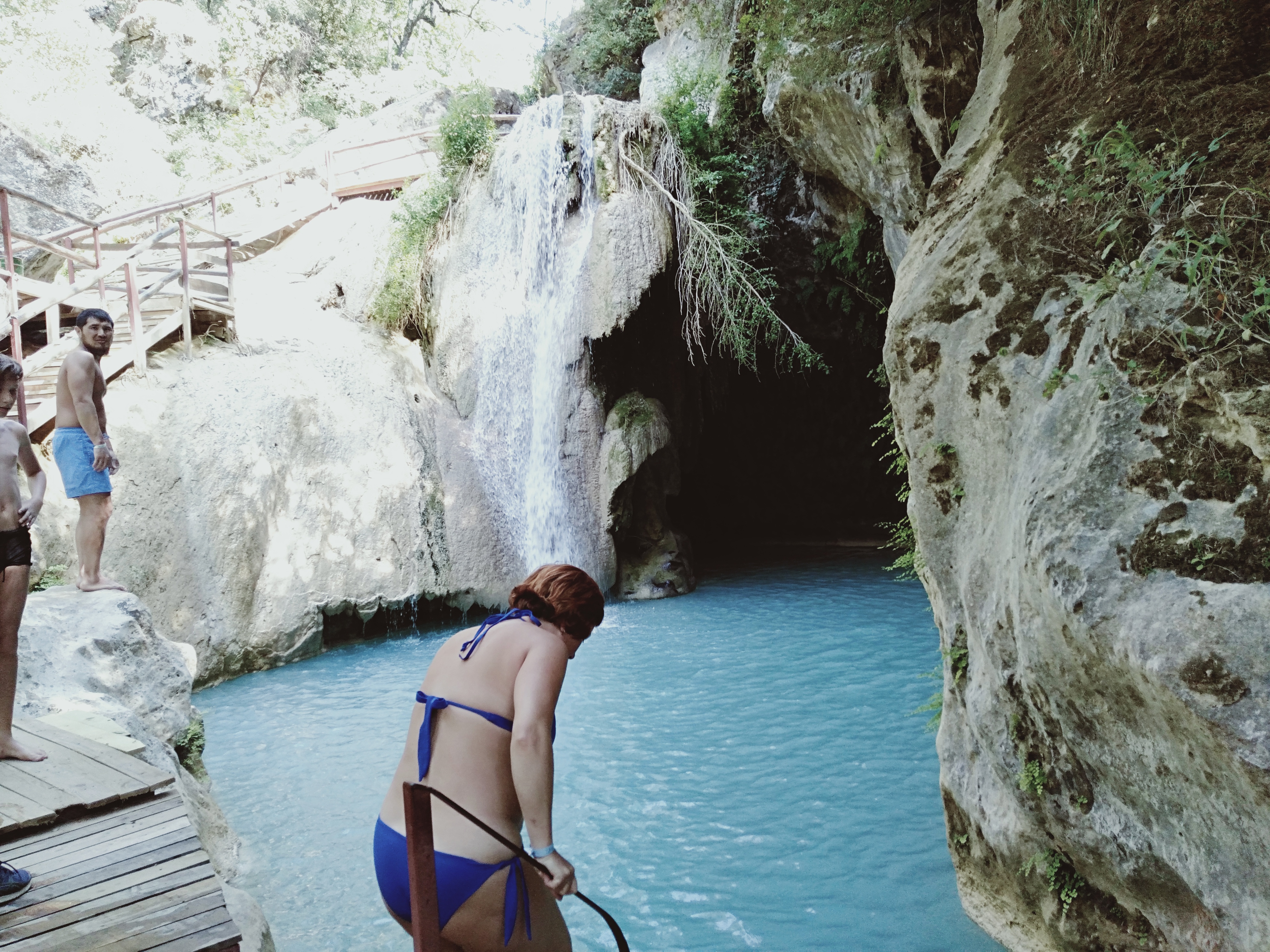 İkinci kattaki gördüğüm doğa manzarası daha muhteşemdi. Yabancı turistler bu bölümde şelalenin aktığı kısımdaki muhteşem mavilikteki suya girmek için hazırlanıyorlardı. Bir turistimizi şelaleye atlarken yakalamaya çalıştım. Neticede tam da suya balıklama atlarken yakaladım. Suyun içinde tatlısu balıkları da vardı. Çok tatlı görünüyorlardı. Burada yetiştirilen alabalıkları burada taze bir şekilde yiyerek bu muhteşem doğanın tadını çıkarabilirsiniz.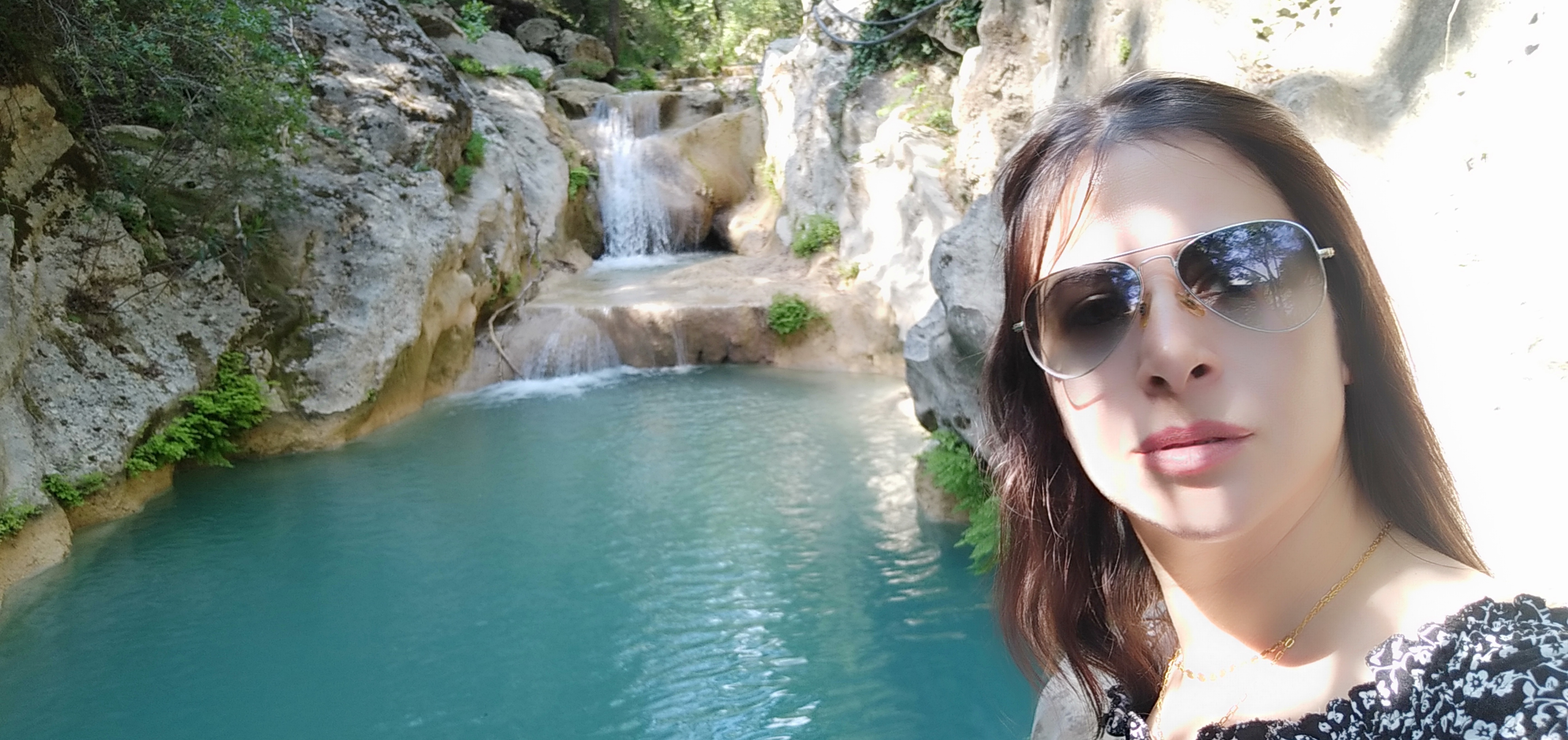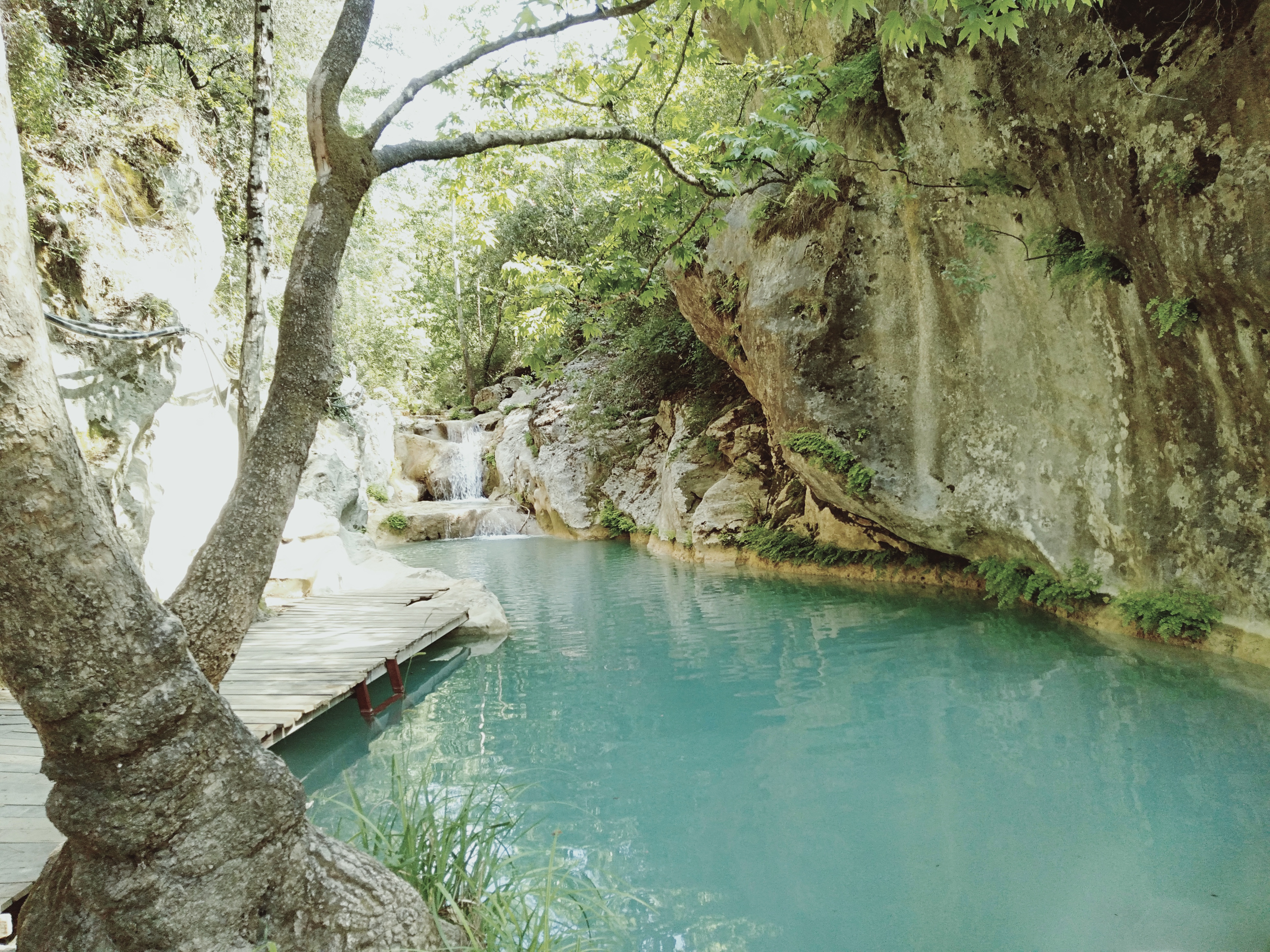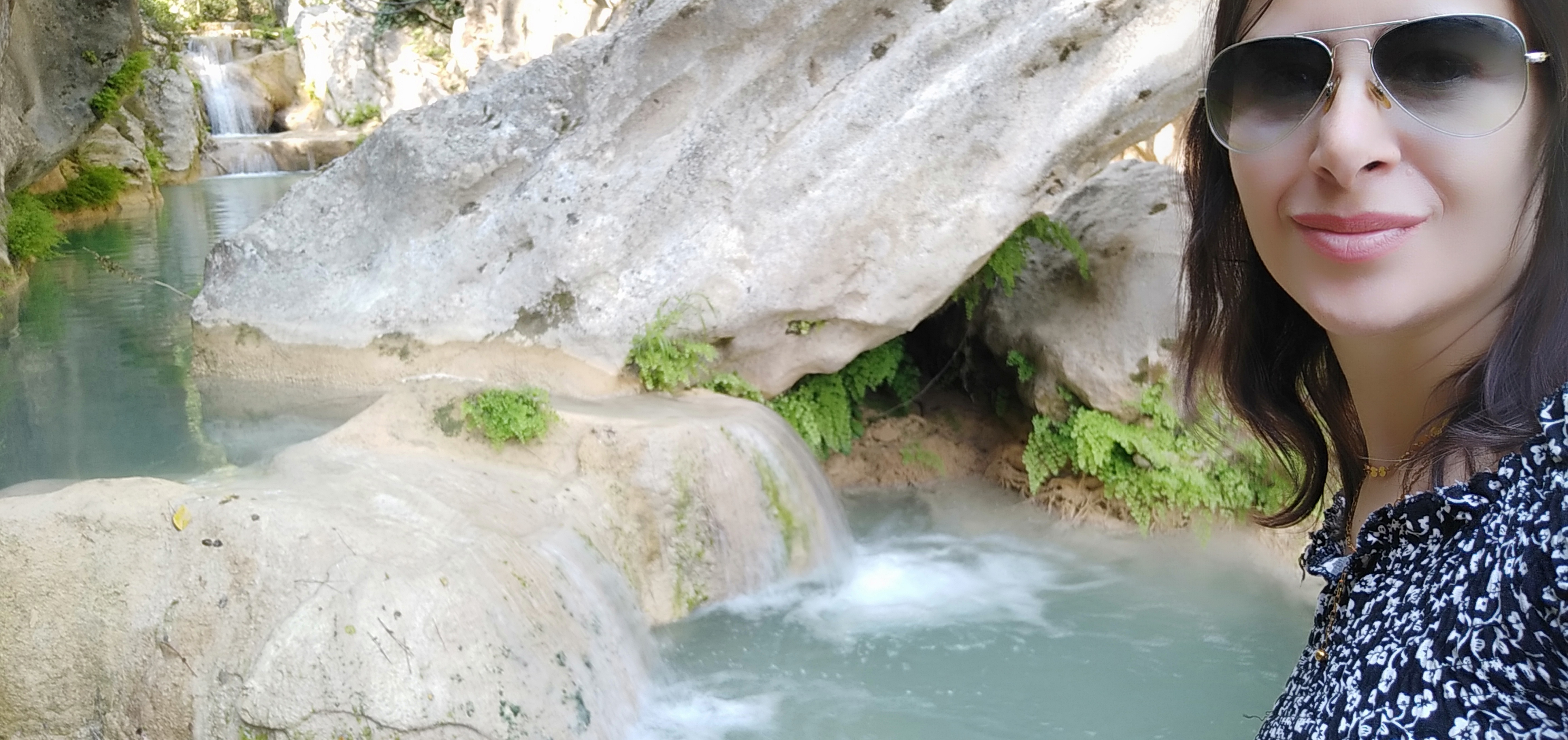 Burayı ve suya giren turistleri de izledikten sonra merdivenlerden üçüncü katta bulunan şelaleyi görmek için çıktım. Burada da gördüğüm manzara harikaydı. Filmlerde el değmemiş Amazon ormanlarında bulunan gizli cennet bahçesi gibiydi. Yurdumun heryeri çok güzel ama burası gerçekten görülmeye değer bir gizli cennet gibiydi. Suyun rengi muhteşem bir berraklıkta ve mavilikteydi. Yanımda mayom olsaydı burada yüzmeyi ben de çok isterdim. Eğer siz de burayı ziyaret ederseniz mutlaka mayonuzu getirip bu gizli cennette serin sulara dalarak serinlemenizi tavsiye ederim 🤗💞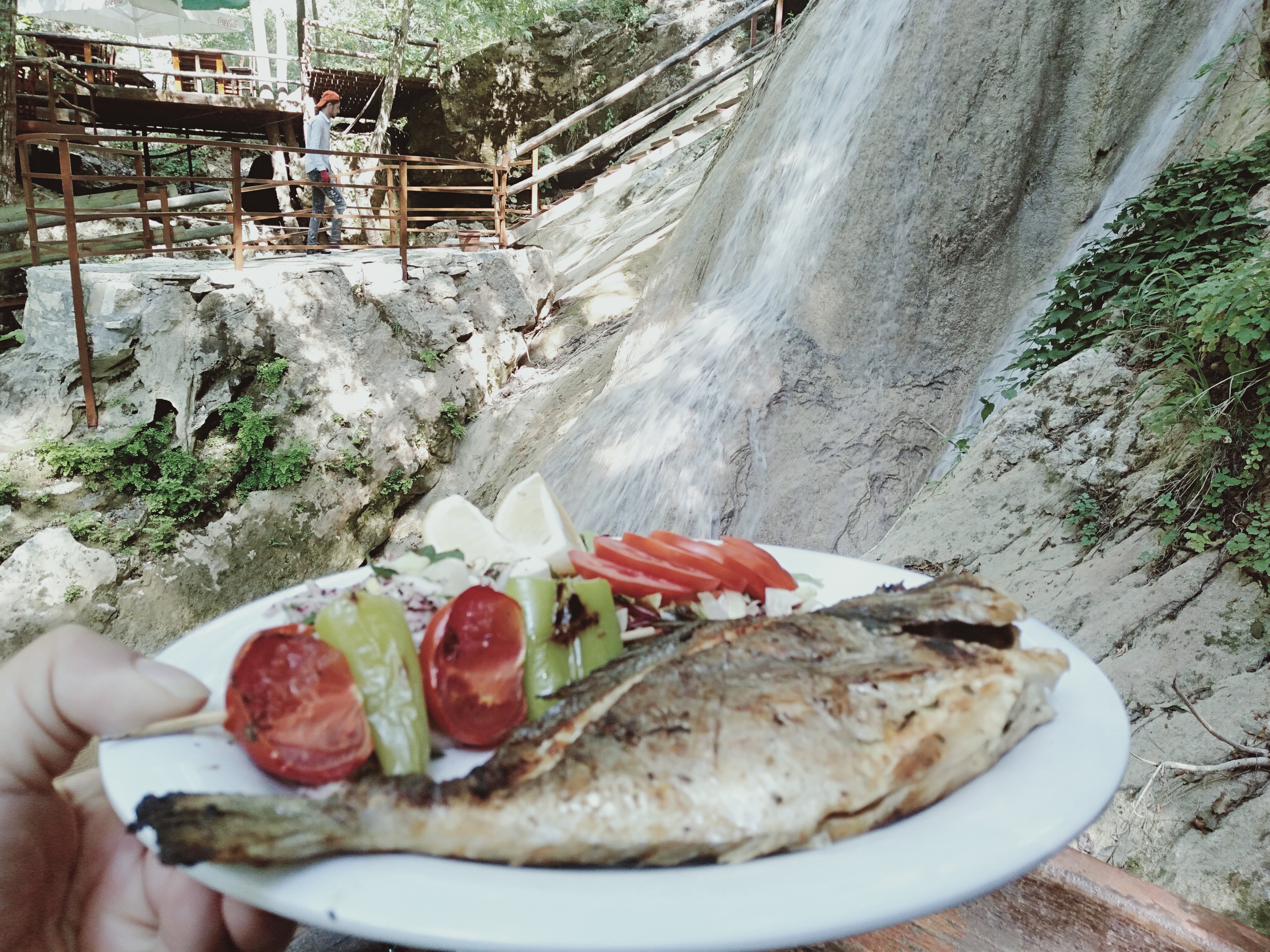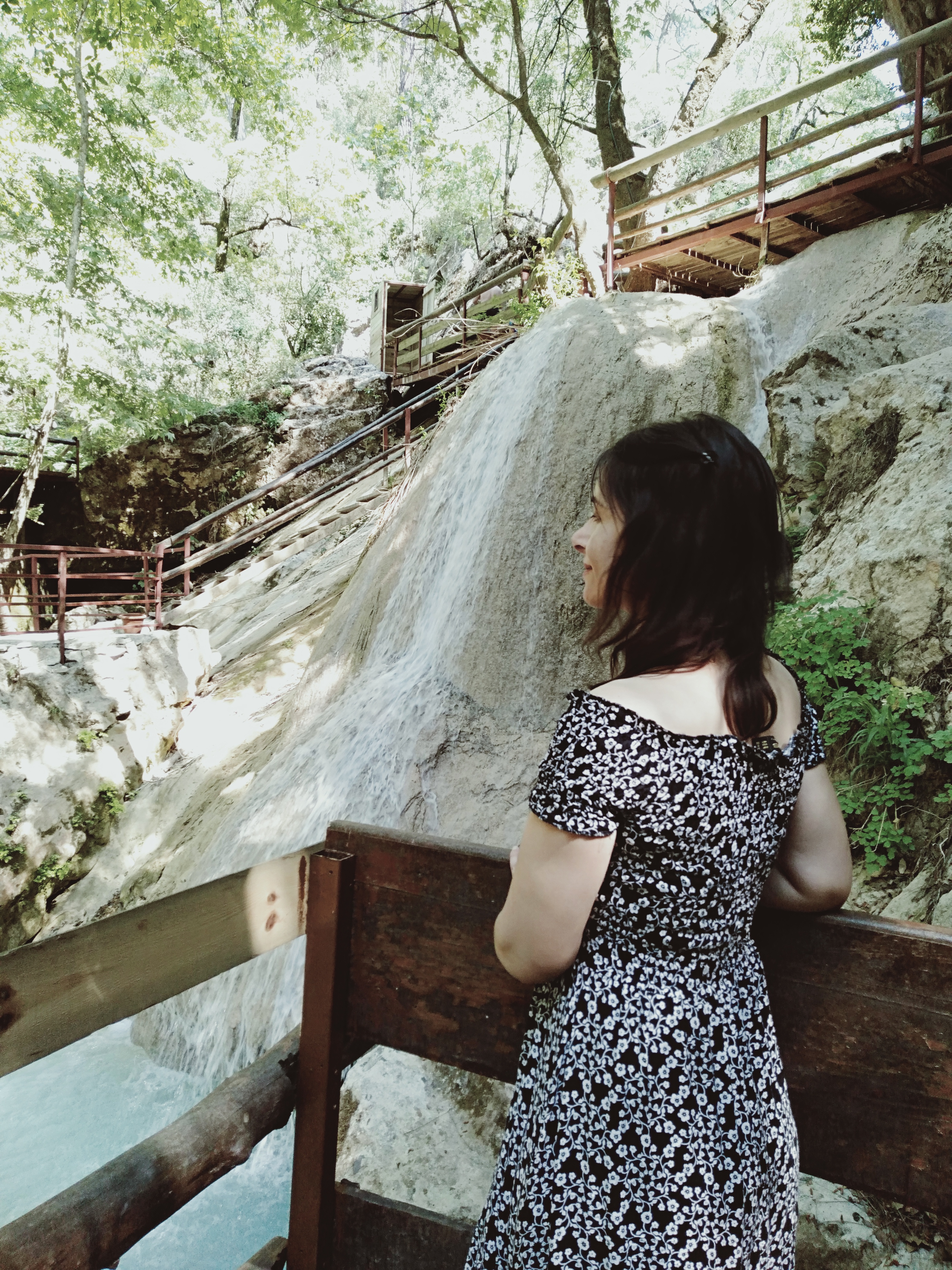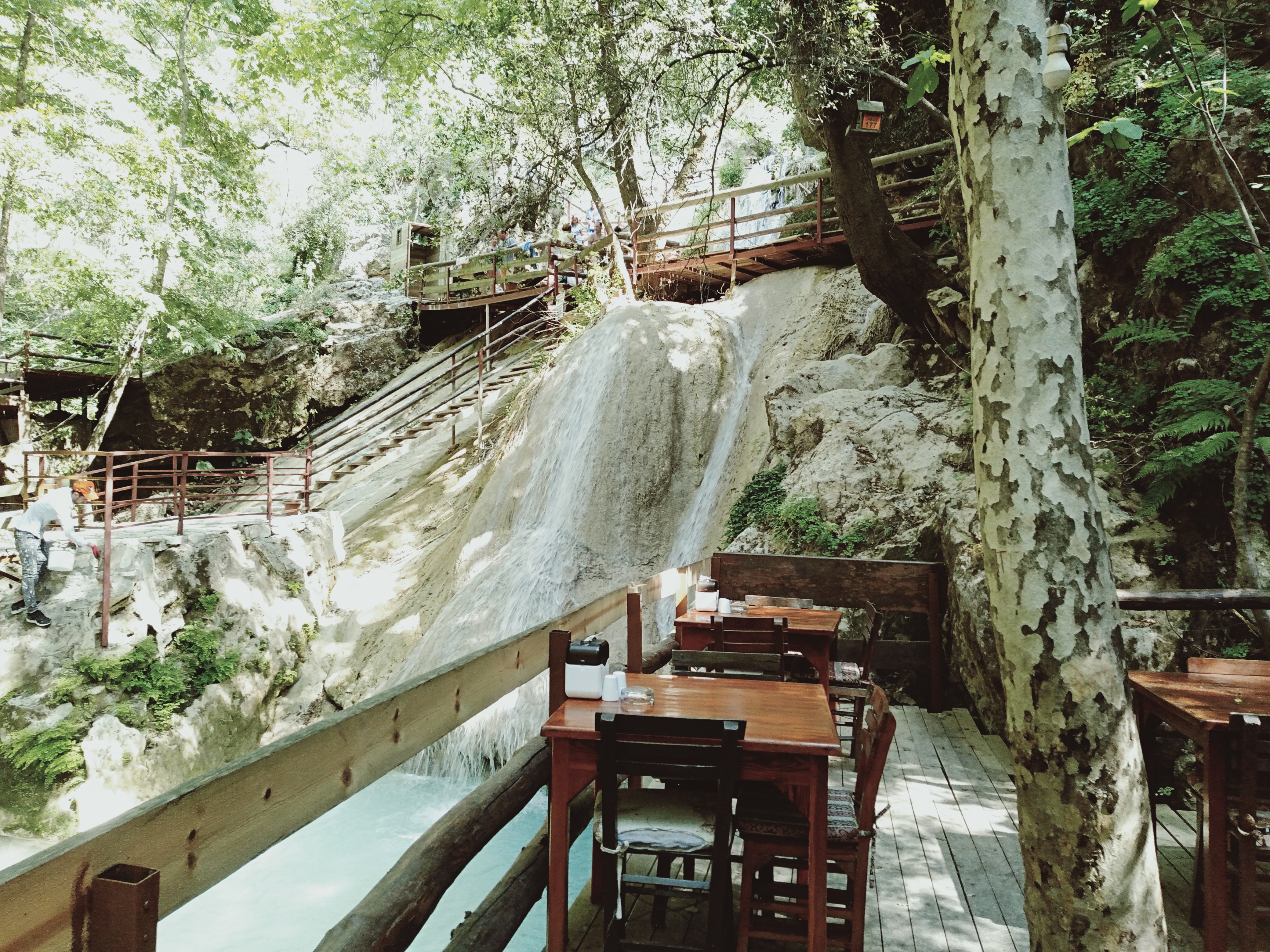 Üçüncü katı da gezdikten sonra karnımın çok acıktığını farkettim ve en alt kısımda şelale hizasında bir yere oturdum. Genelde bu tarz yerlere geldiğim zaman tercihim her zaman balıktan yana oluyor. Bu yüzden en sevdiğim balık olan ızgara çipura balığı siparişimi verdim. Balığın giyatı yaklaşık 10 hıveydi ve oldukça lezzetliydi. Şırıl şırıl akan şelaleyi izleyerek balığımı yemenin tadına vardım. 🤗Burası mükemmeldi. Bana çok iyi gelmişti.
Umarım size de iyi gelir. Sevgiyle kalın. 🙏🤗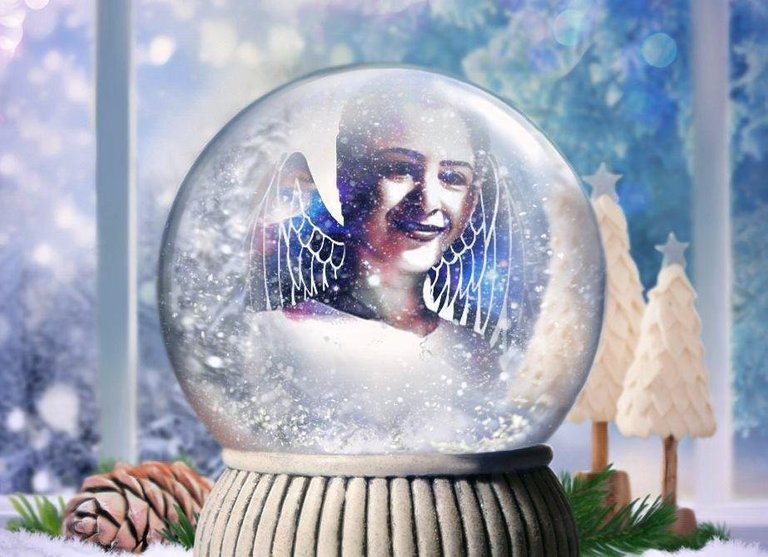 ---
---