Red Sunset
As usual days, last Friday the weather was so sunny with a light breeze blowing. The sun was so hot that it shone in every corner of the city until the afternoon. Around 5:30 Pm I waited from inside my room to enjoy the sunset that I never missed. Last Friday the sunset was even more beautiful with black clouds around it.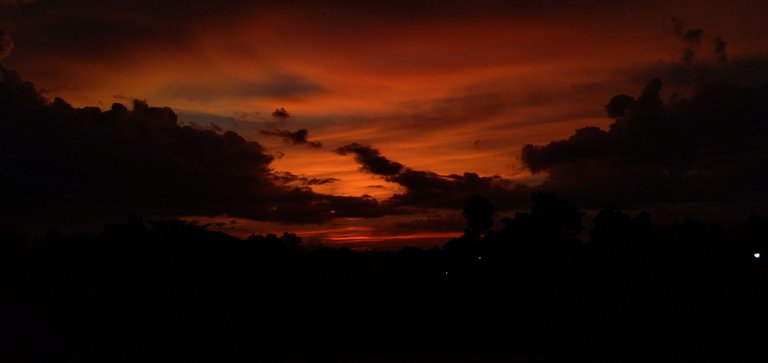 ---
Around six o'clock or less, the sun's light didn't look that red yet and it still looked normal.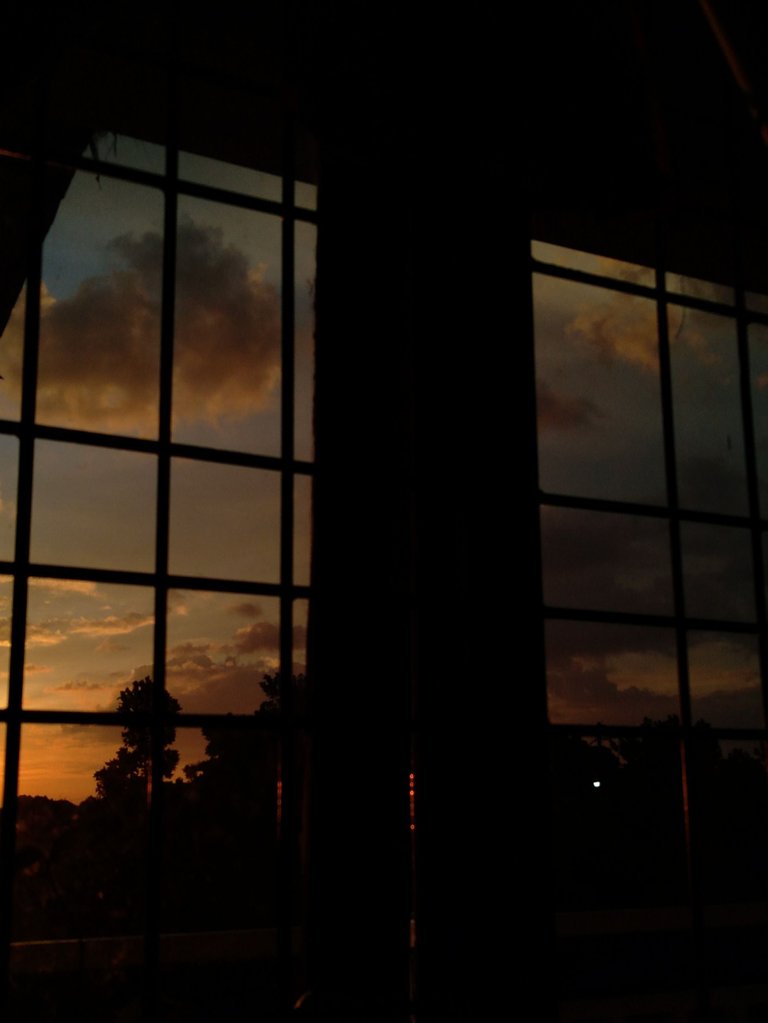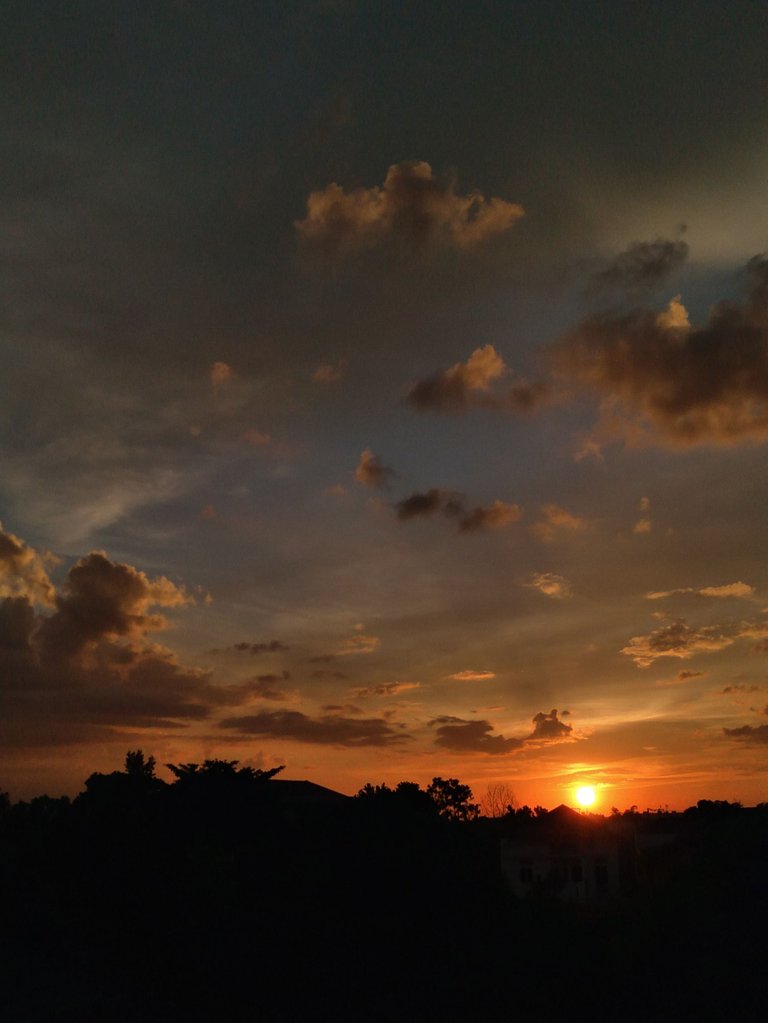 But as the sun slowly began to set, the wind began to blow the clouds and coalesce them into black clouds around the sun. The clouds began to shift over the horizon and merged with a red tinge. The combination of red and black clouds makes the color very beautiful when the day is approaching night.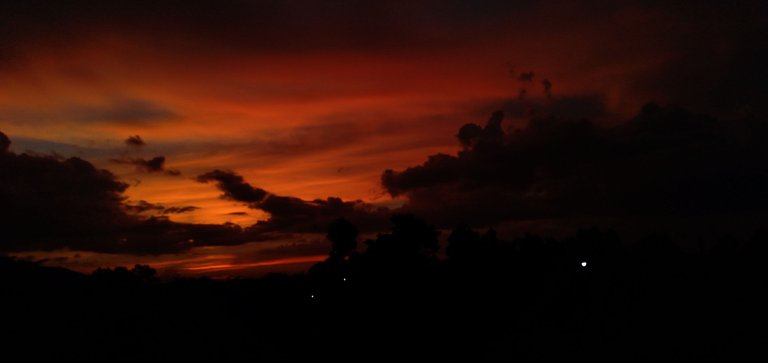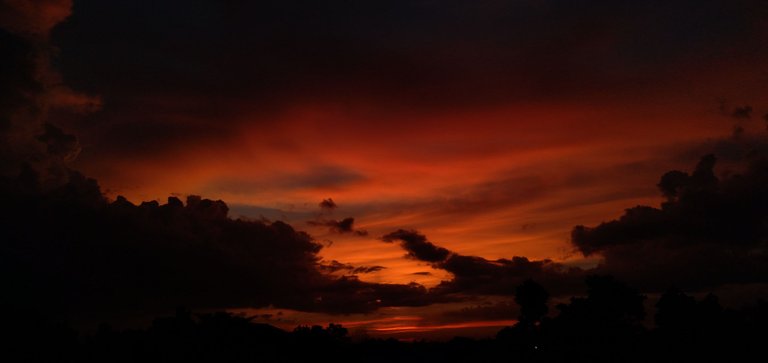 It was around 6:15 when the sun had completely fallen. Birds fly to return to their nests. The tinge in the sky looks so enchanting with a mixture of dark red and black that adorns every corner of the horizon. It's less satisfying if you only see it from the bedroom window. Finally, I decided to go out and enjoy the view from the balcony. You can clearly see the deep red tinge that is so beautiful. Even the remnants of the red light seemed to stick between my skin.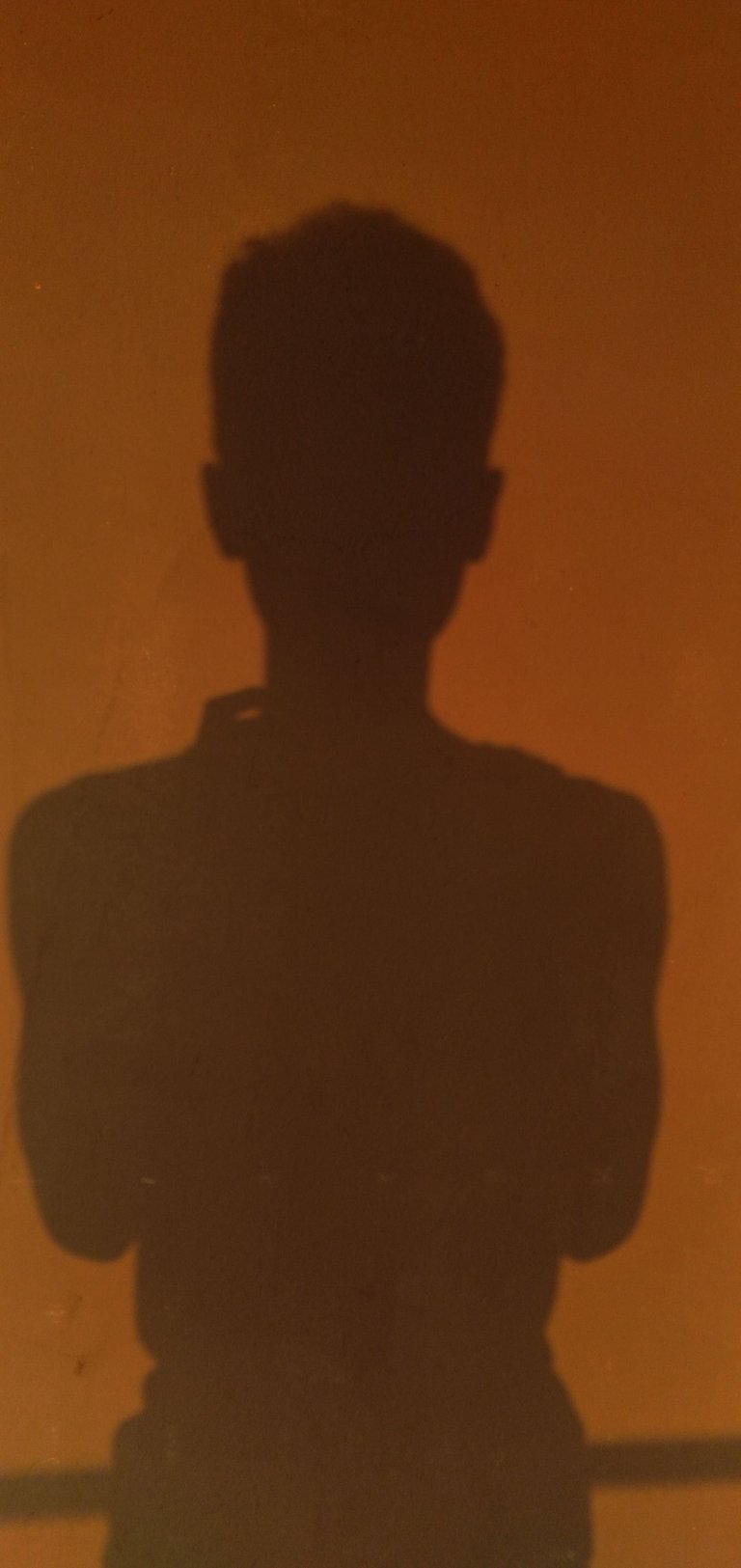 It's so relaxing to watch the sun go down slowly before turning into the evening. There are still many days that I look forward to seeing the sunset from my boarding house. Unfortunately, the camera quality of my phone is not so perfect for taking pictures in the dark. But I'm grateful to be able to see this scene because it's rare to see something this red.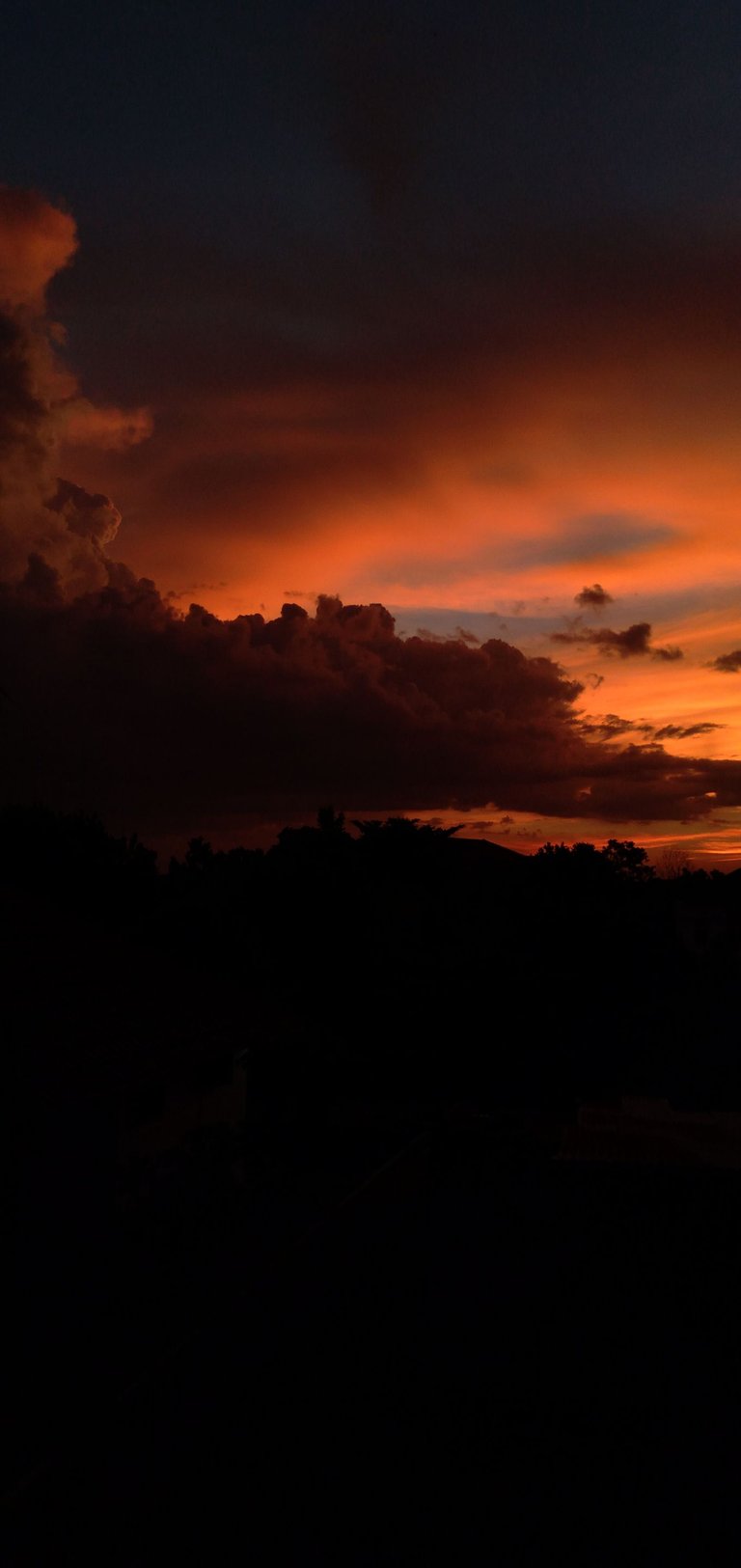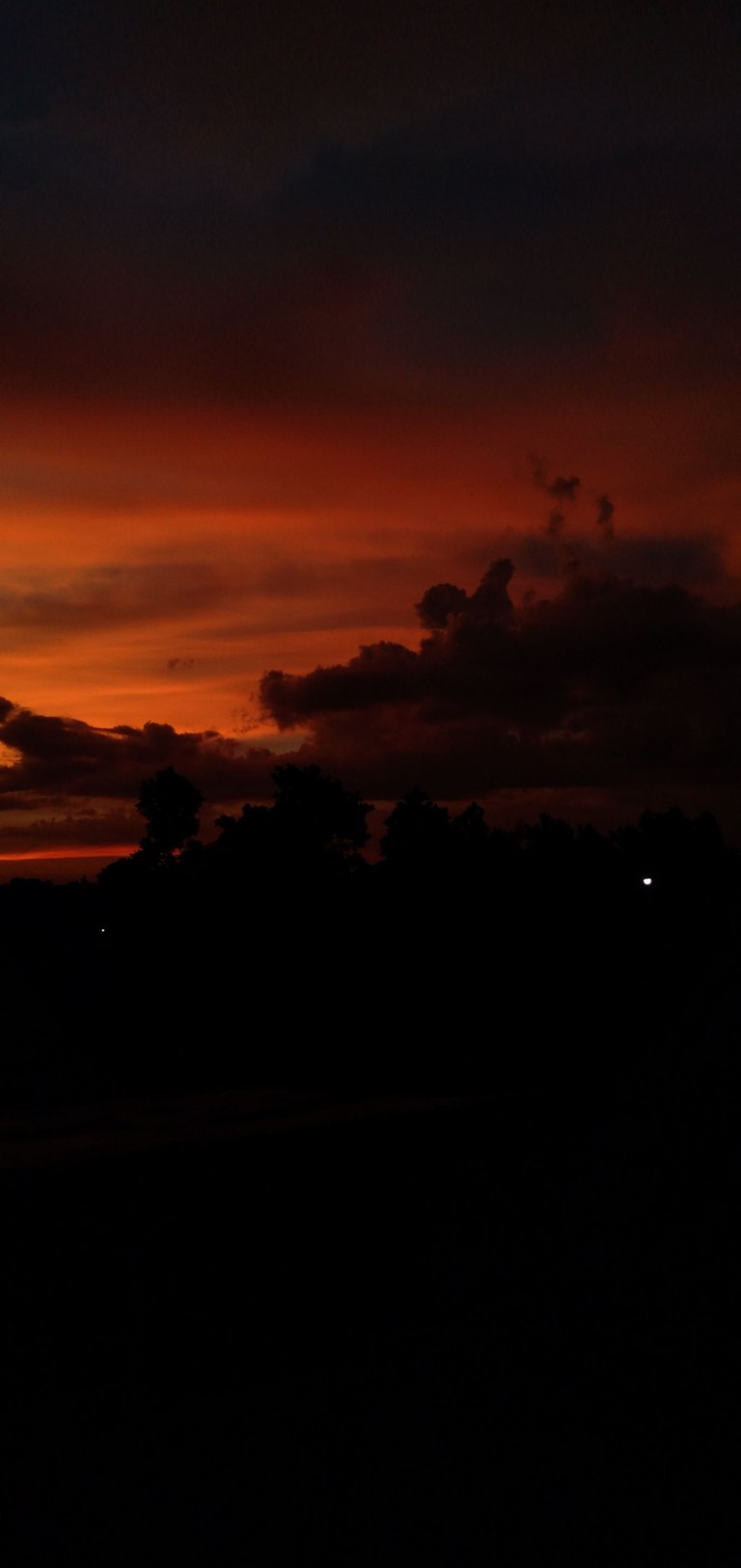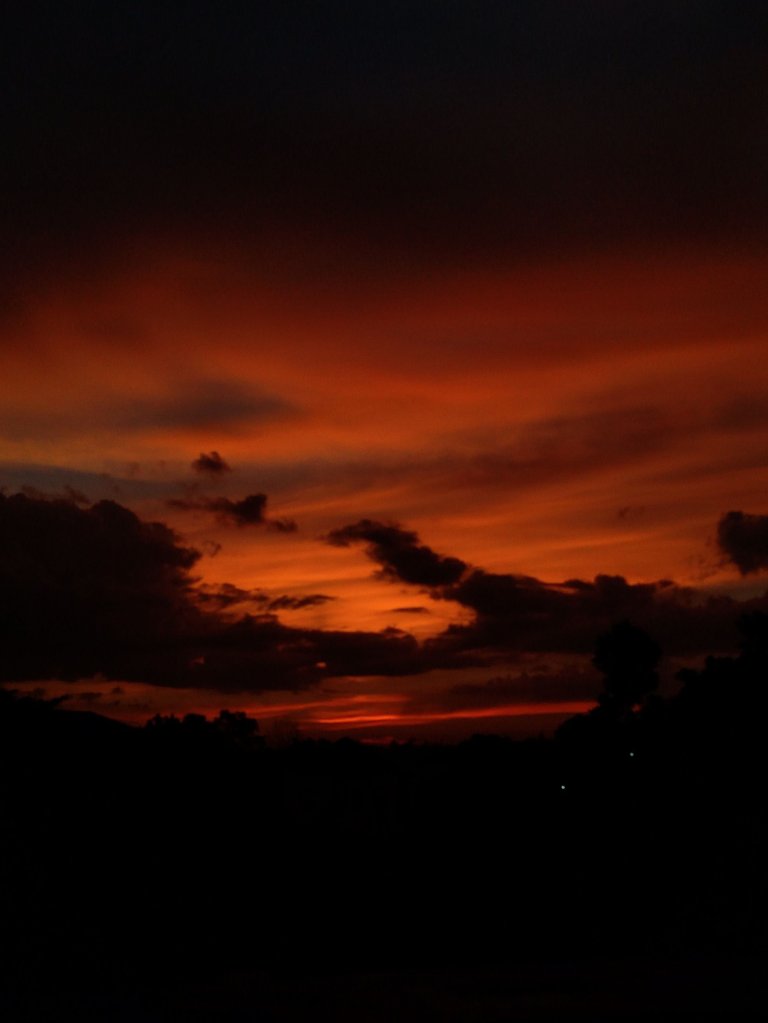 ---
Thank you for reading my post
---
---