I Call It.. Olaf The Strange and Happy Glowing Insect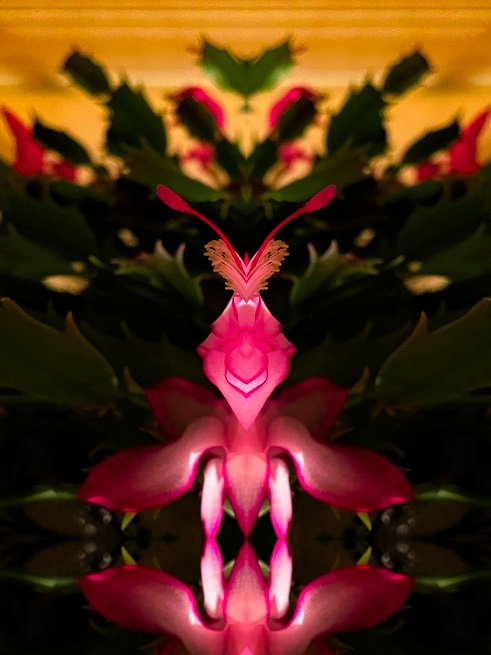 I Know It's Weird ..
And I know it's not Olaf the snowman from 'Frozen'. That guy was goofy and kind of cool and my photograph manipulation is a bit strange and out of the ordinary. That's why I think it fits pretty well here in the Alien Art Hive community.
---
I Don't Have A Slew Of Photos ..
Nope. Just this one. One manipulated photograph of a Christmas cactus, believe it or not. I played around with the adjustments and came up with a unique photograph that appears as though it's glowing. Maybe it's just me but I think that it almost looks like it's backlit. The original photograph is of a Christmas cactus flower and I manipulated it and utilized a reflective filter in order to achieve the final image you see here.
At first I thought the image appeared to look like an insect, then I started to see Olaf. A super happy smiling version of Olaf the snowman. I don't know if you remember seeing or if you've ever seen the movie 'Frozen', but my photomanipulation sort of looks like the fictional character Olaf. He was a goofy sort of snowman. I really don't know how to explain him other than he was sort of goofy. Help me out here if you are a fan of the movie 'Frozen'.
I guess I think it looks like Olaf because of the shape of the figure and the smile on the figures face. It's more insect like because of the antennae appearance at the top of the head. The antennae it's really the tip of the Christmas cactus flower (or Stamen). The petals and compass the rest of the body including the head, wings and feet. I am still not quite sure why it appears as though there is light coming from behind the flower other than the fact that the original photo was light in the middle and dark on the exterior. That's the only explanation I can come up with. Either way I think the photo came out pretty cool looking. Now this is just my opinion and obviously you have your own. Please let me know what you think!
Olaf Or Not.. It's Your Call!
I don't have much more to say so…
Hey ..
Have a great weekend :-)


Thank you for swinging by my blog and checking out the post. Have a great day!

All words, pictures and art pieces are the sole property of B D Miller Gallery, unless otherwise noted and credited, and are not to be reproduced or copied without the prior written consent of B D Miller Gallery.


The Orchid Lovers Community!
Love Orchids? Consider joining our community. We look forward to seeing you there!!!
A place for people who Love Orchids!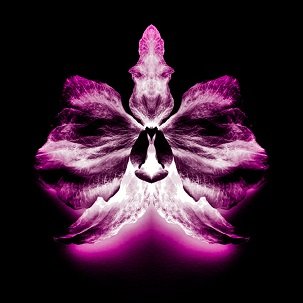 My NFT Art Pieces Can Be Found on NFT Showroom
---
---