Molly Had A Few Visitors .. Who Brought Gifts!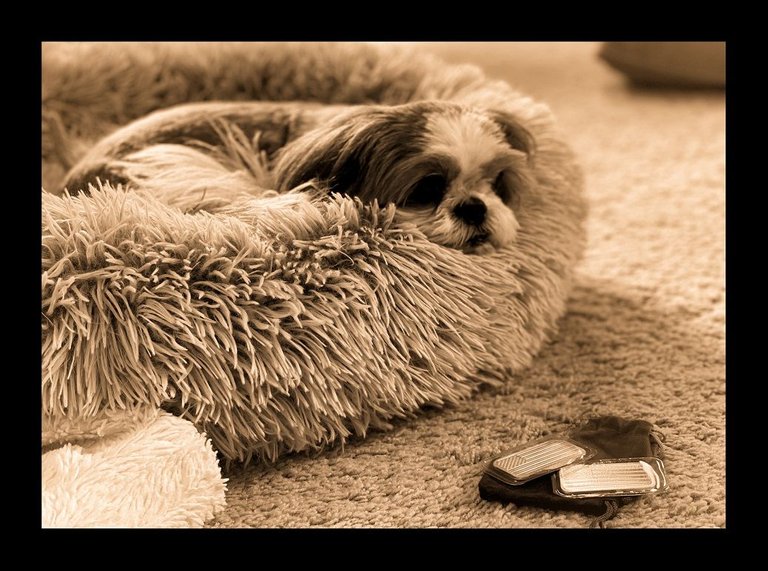 Molly's Grandparents Came To Visit ..
And they brought a few little velvet bags with them. We knew right away what was in them, but Molly seemed to forget what she saw the last time we opened one.
Now she remembers. hehehe...
---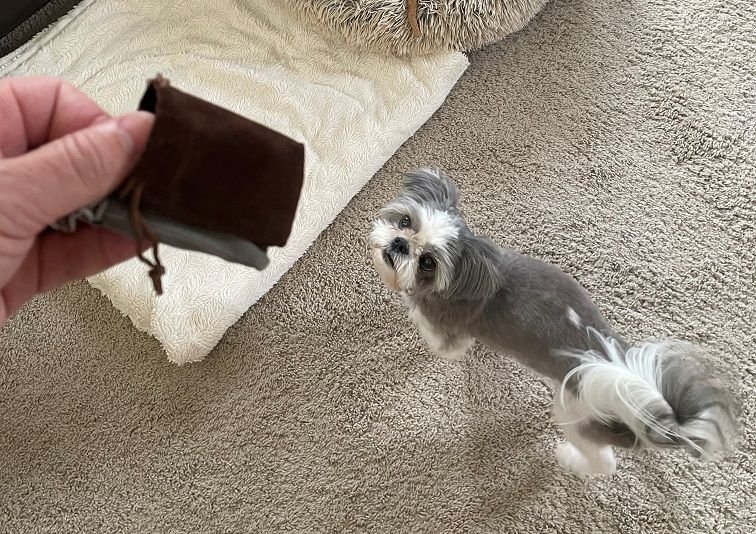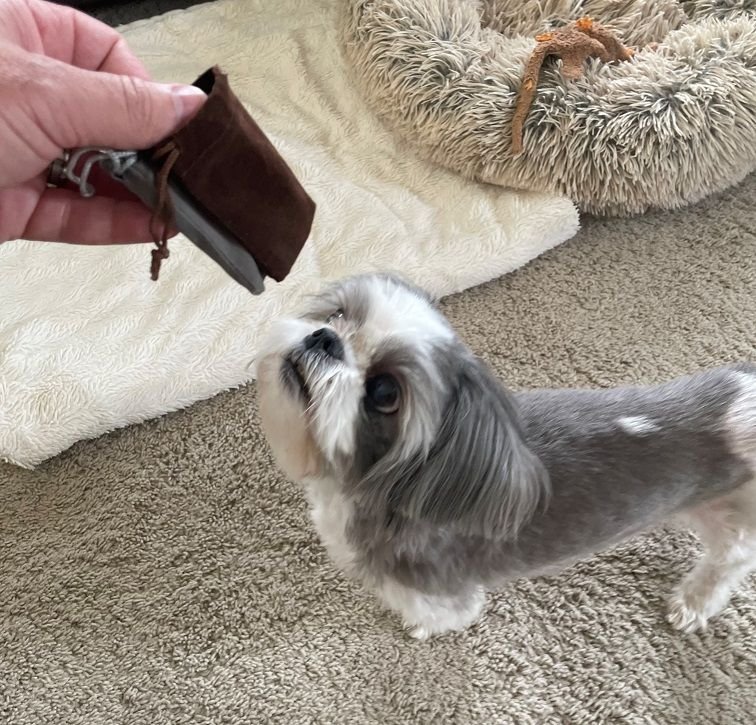 My Parents (Molly's Grandparents) Came Down To Visit Last Weekend ..
My brother had a little pre-father's day barbeque, so we hosted them for a few days until Sunday came. We had a good time just hanging out and chatting it up, while enjoying our new backyard patio. They brought with them a little gift. I guessed I should have asked, but I just assumed the reason for the gift was just that we are very cool people.. haha.. Just kidding. I assumed that it was in celebration of the new patio. Either way, When I saw those little velvet bags come out of nowhere, I just knew what was in them.
Molly on the other hand was not sure. I think I even said something like "Molly you've got to be kidding me. You really don't remember what's inside of these?" And she didn't. She came up really quickly and started sniffing into the air, hoping to catch the whiff of something tasty. Unfortunately it was nothing she could eat, and I can say that I was not as disappointed as she was.
SNIFF SNIFF SNIFF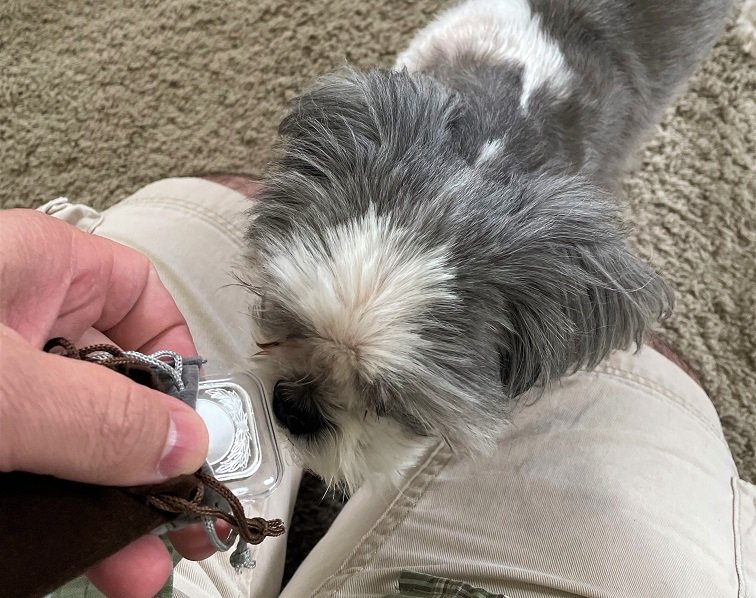 SILVER!!!!!
...And...
Oh WOW, Molly Is Actually Interested This Time ..
N O T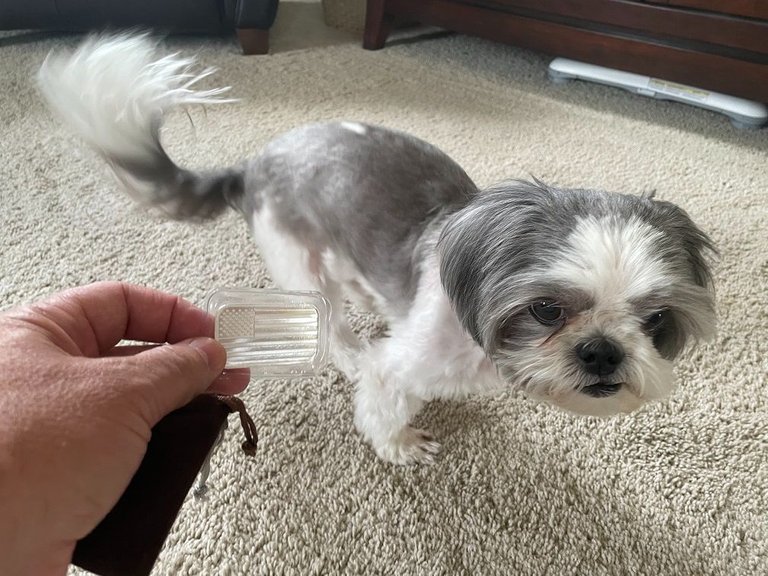 She got out of there as quickly as she came over, when she realized there was no flavor value to this stuff. I set the bars down on the floor and she did come over for one last inspection of the goods, before making a determination that her first guess was the right one.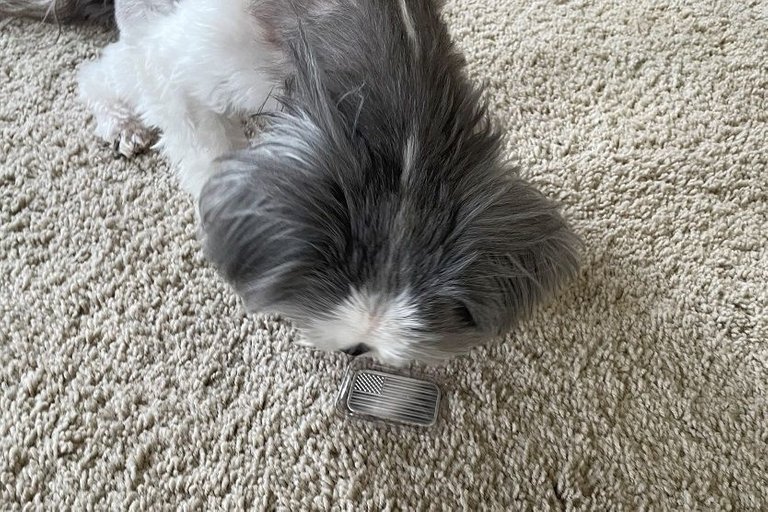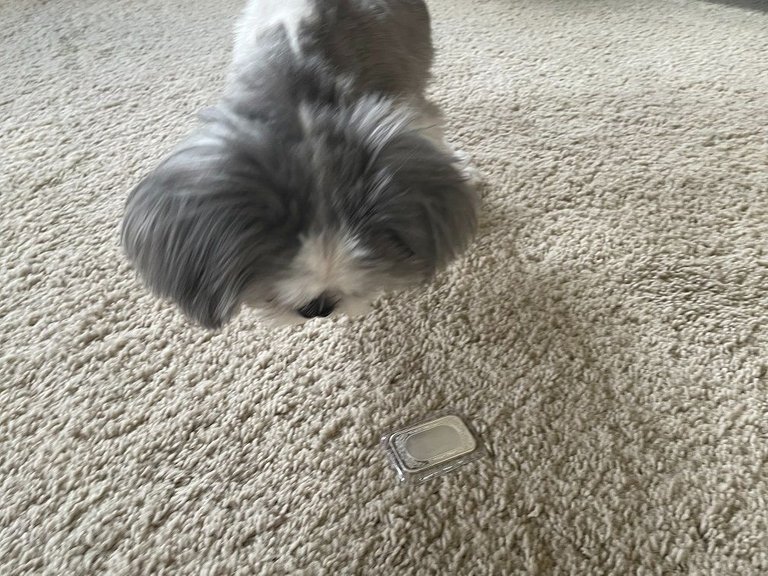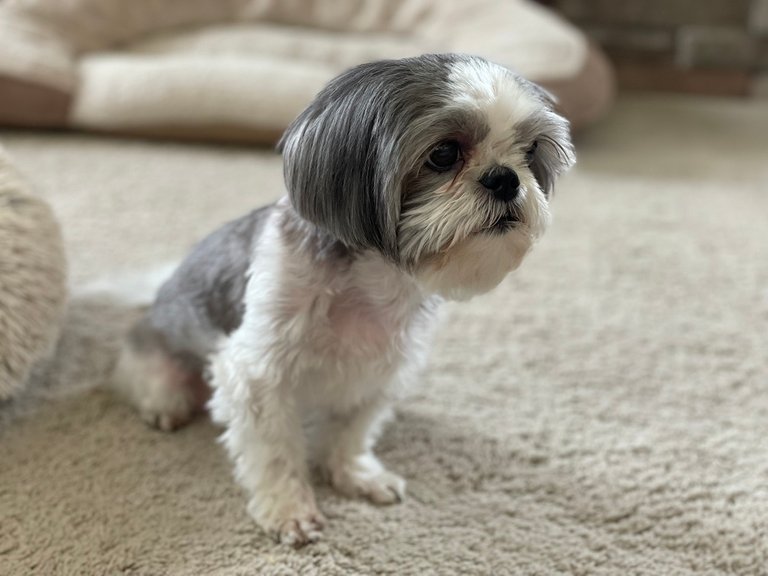 She waited for a bit and got the cookie she REALLY wanted. Me.. I was already inspecting the silver and enjoying the thought of adding two more ounces to our stack (Thanks Mom and Dad!).
So What Do We Have Here ..
Two Silvertowne American Flag bars. The cool and simple design of 'Old Glory' on one side and leaves and weight on the other. Simple yet still attractive. Regardless of whether or not the design is looking good to you, the fact is still the same.. each contains exactly 1 shinny ounce of pure .999 silver. If you're a stacker, then the sound of that should make you smile. Molly is smiling.. Can't you see it???
Here's a closer look at them ..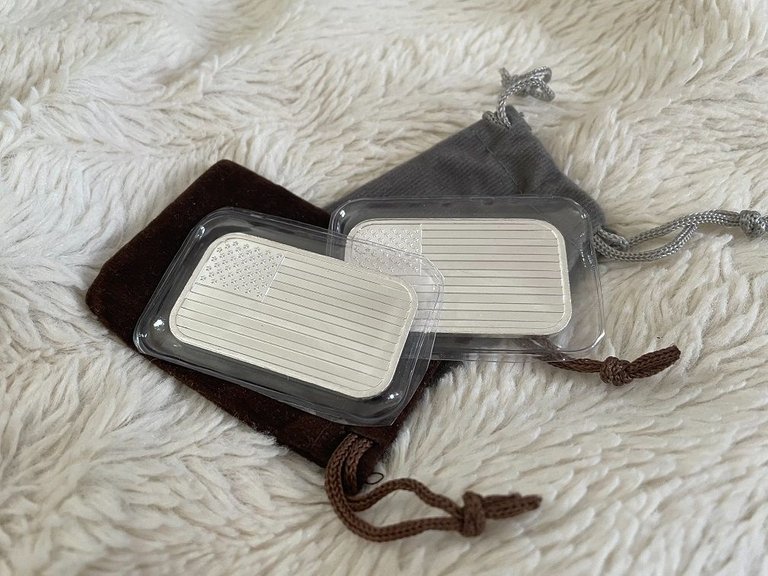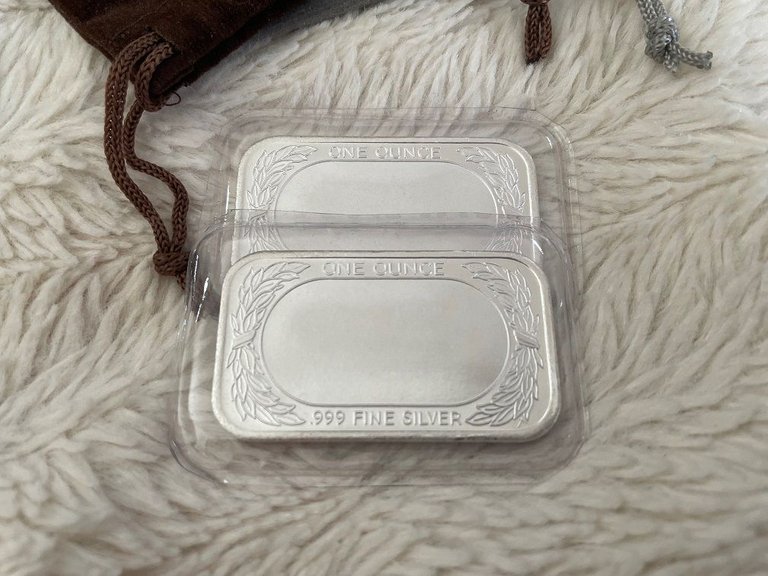 Molly Decided To Take "The Closer Look" From The Comfort Of Her Bed ..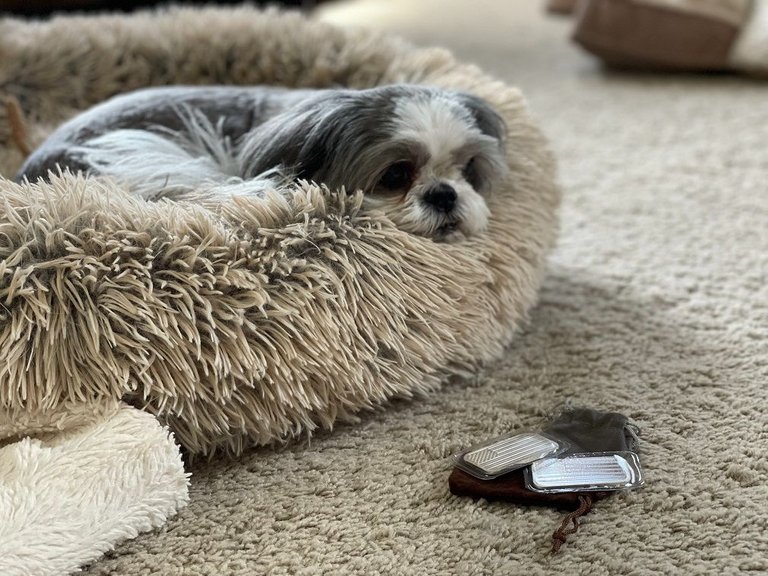 I sort of can't blame her. If I was small like her, then I would stare at my silver all day from my really, really soft bed too. ;-) wink wink. Silly Dog.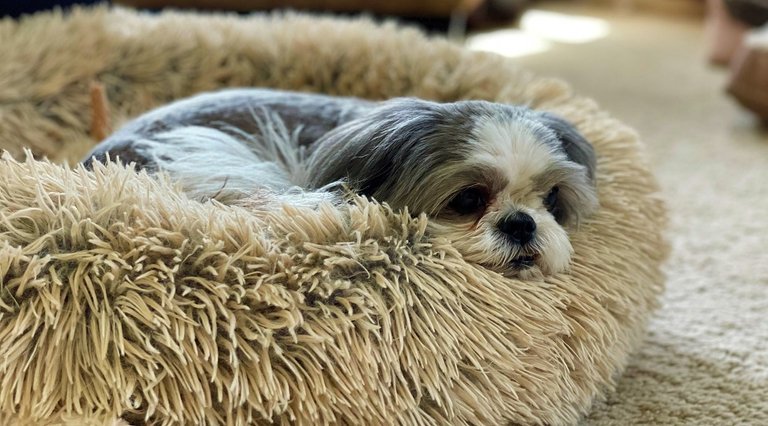 "Someone needs to tell those tales. When the battles are fought and won and lost, when the pirates find their treasures and the dragons eat their foes for breakfast with a nice cup of Lapsang souchong, someone needs to tell their bits of overlapping narrative. There's magic in that. It's in the listener, and for each and every ear it will be different, and it will affect them in ways they can never predict. From the mundane to the profound. You may tell a tale that takes up residence in someone's soul, becomes their blood and self and purpose. That tale will move them and drive them and who knows what they might do because of it, because of your words. That is your role, your gift."
― Erin Morgenstern, The Night Circus


Thank you for swinging by my blog and checking out the post. Have a great day!

All words, pictures and art pieces are the sole property of B D Miller Gallery, unless otherwise noted and credited, and are not to be reproduced or copied without the prior written consent of B D Miller Gallery.


The Orchid Lovers Community!
Love Orchids? Consider joining our community. We look forward to seeing you there!!!
A place for people who Love Orchids!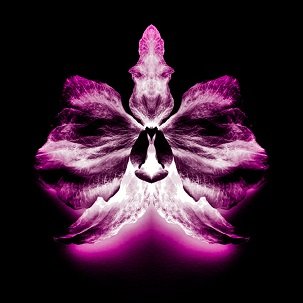 This blog post is not meant as financial advice. I'm not a certified financial planner/advisor nor a certified financial analyst nor an economist nor a CPA nor an accountant nor a lawyer. Conduct your own due diligence, or consult a licensed financial advisor or broker before making any and all investment decisions.

---
---