Orchid Update!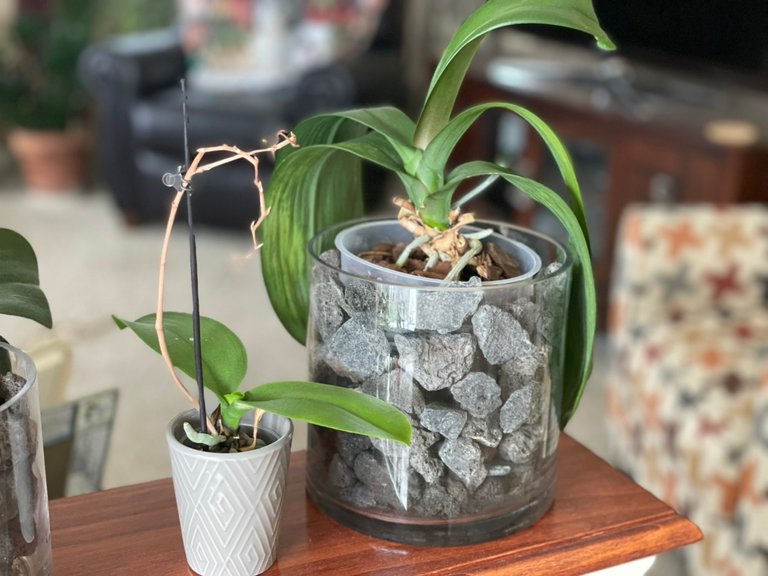 I Figured It Was A Good Time For An Orchid Update
It's been about 40 days since I decided to take all my orchids out of the lava rock and repot them into a different type of potting media. As a recap, in case you missed it, I was having trouble with root rot because of the amount of water that was being held against the roots, in the glass pots. I believed it was a combination of high humidity within the pot itself coupled with the fact that the lava rock was retaining more moisture than I originally expected it would.
I purchased a bag of bark and re-potted the plants into smaller pots that would fit inside the glass ones. Again I was unsure if this was the right decision. I was contemplating getting rid of the glass parts all together and going back to regular pots with holes in the bottom to allow the drainage to occur. Well, I decided to go ahead with the plan and so far so good I think.
---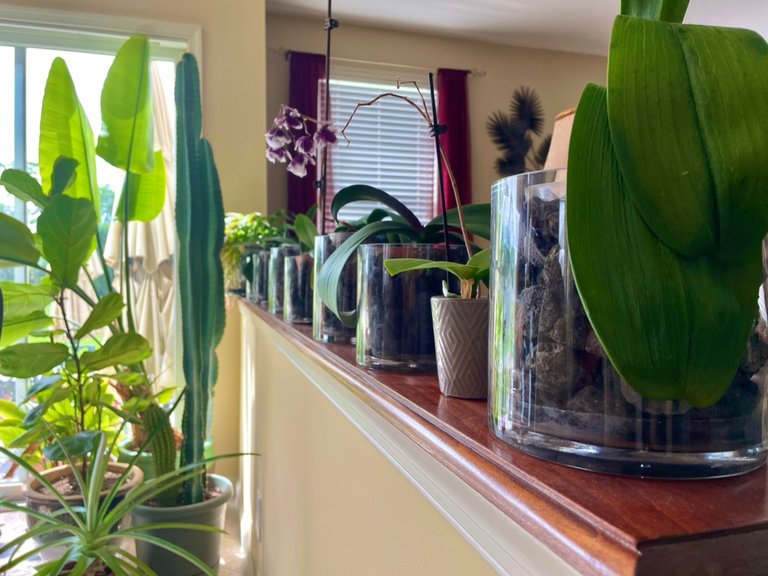 All The Orchids Lined Up On The Wall..
Let's take a look at them a little more closely to see how they have progressed. When I repotted them, The majority had little to no roots left. I was surprised to see how well they bounced back.
New leaves and a few new roots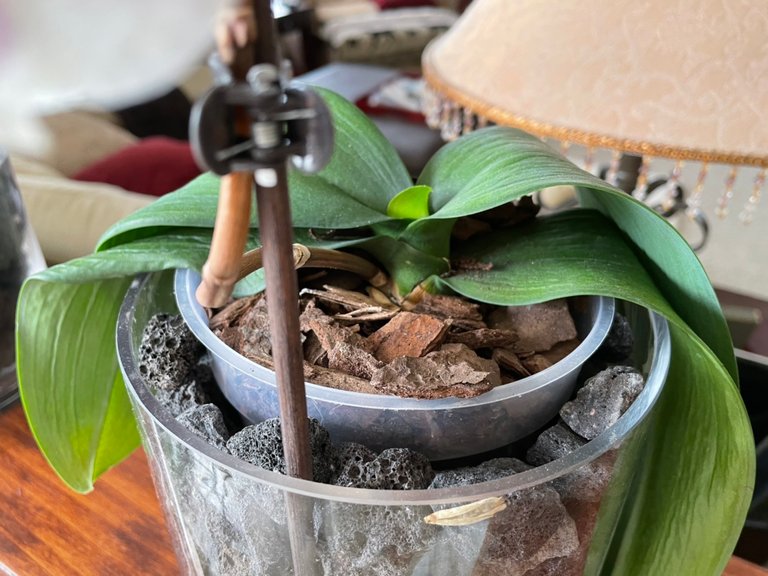 Same Here..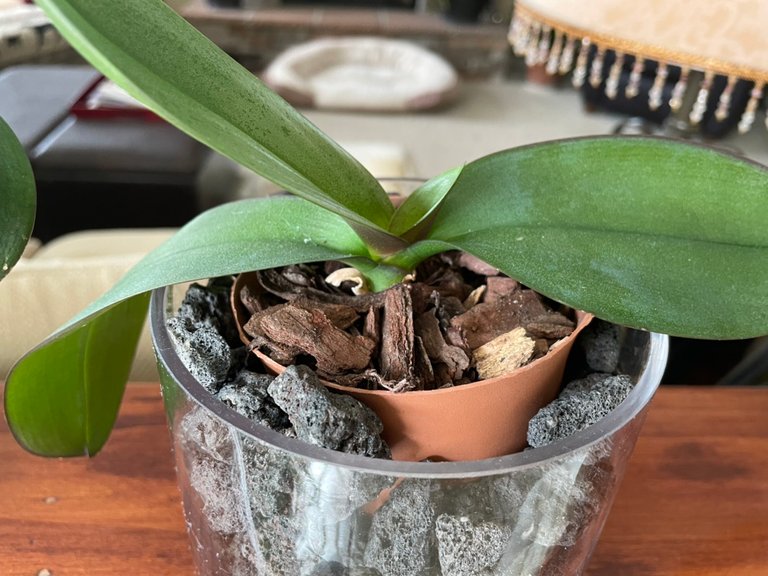 And Here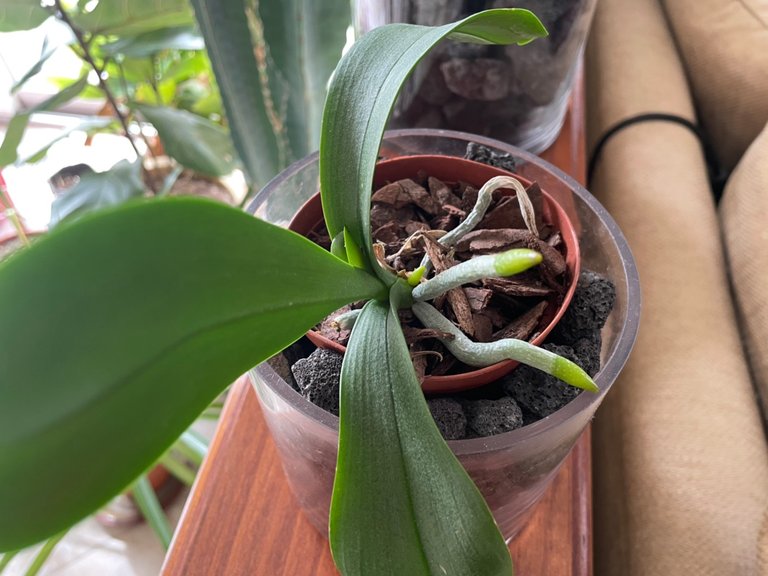 And Here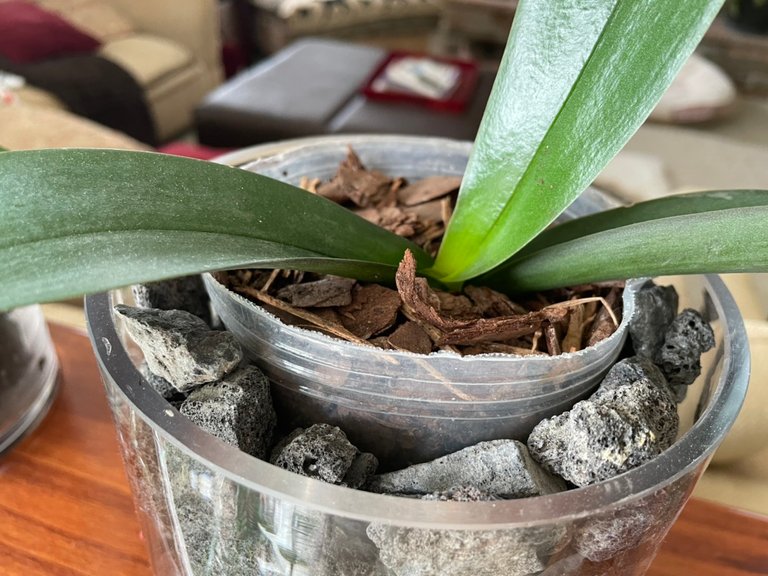 AND Here Too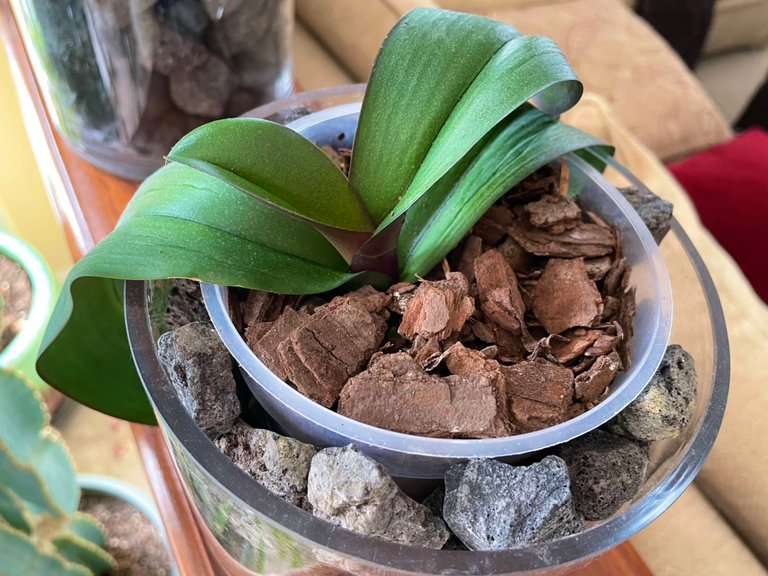 HOLY CRAP! What happened here?!!!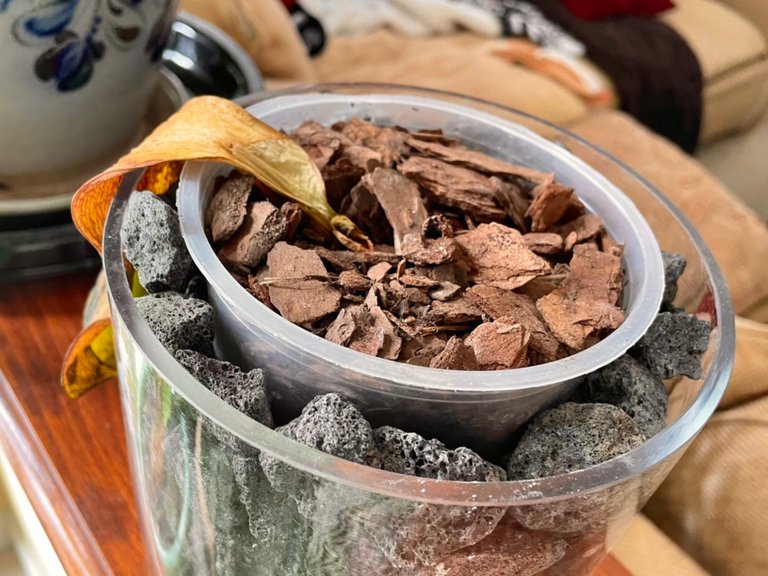 I think we have a problem
this little guy didn't make it. I am sad to say one of my beloved orchids bit the dust. This was our first and original orchid. At the time I purchased it I knew nothing of orchids. I bought it just to have some color in the house because of some wedding photos that were taken here with my wife's friend. Unbeknownst to me at the time, my love of orchids was beginning to bud. Pun intended! Lol.
I feel terrible that this poor plant is no longer, But nature is very sensitive like that. Small changes to their environment can bring on detrimental results. I've learned from my mistake and will try to avoid in the future. I do know somethings are out of my control, and that's okay too. Nature can have a mind all her own. We live and we learn! I suppose on the bright side of things, this orchid only bloomed once since that day seven years ago when I purchased it. I guess it just didn't like to bloom.
But when it did bloom the color was spectacular!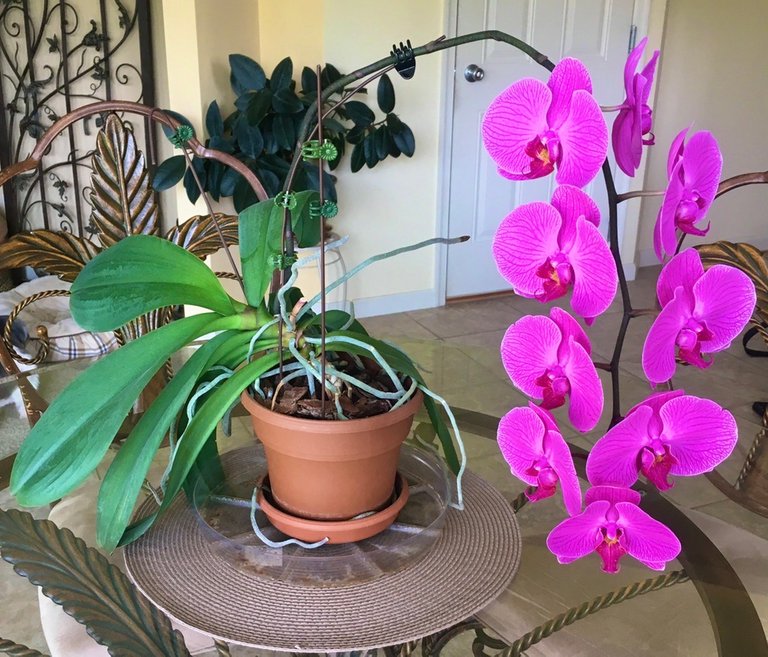 ---
Goodbye Old Friend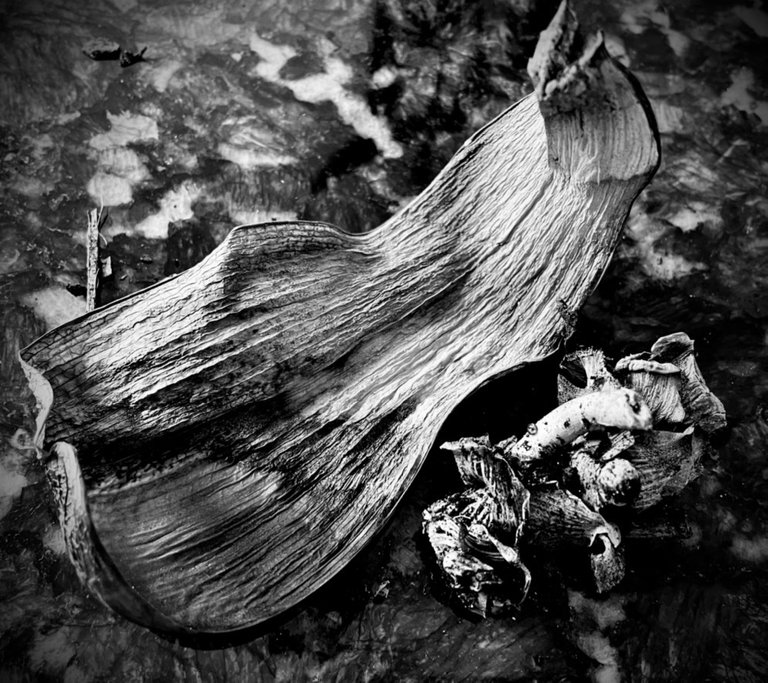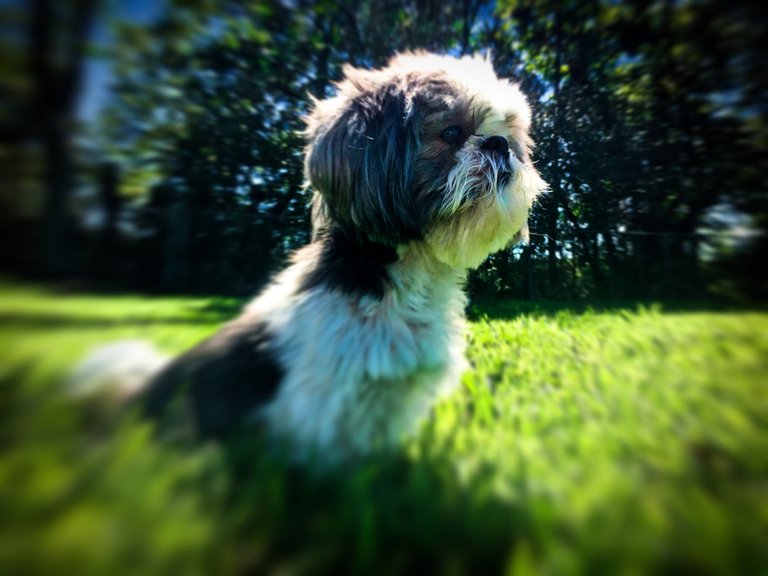 You only live once, but if you do it right, once is enough.
- Mae West


Thank you for swinging by my blog and checking out the post. Have a great day!

All words, pictures and art pieces are the sole property of B D Miller Gallery, unless otherwise noted and credited, and are not to be reproduced or copied without the prior written consent of B D Miller Gallery.


The Orchid Lovers Community!
Love Orchids? Consider joining our community. We look forward to seeing you there!!!
A place for people who Love Orchids!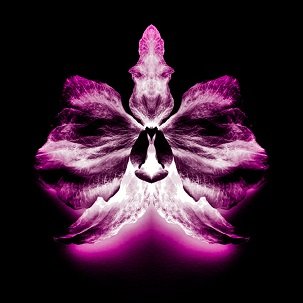 My NFT Art Pieces Can Be Found on NFT Showroom
---
---