10 to Midnight, Cyber-Identity and CBDC!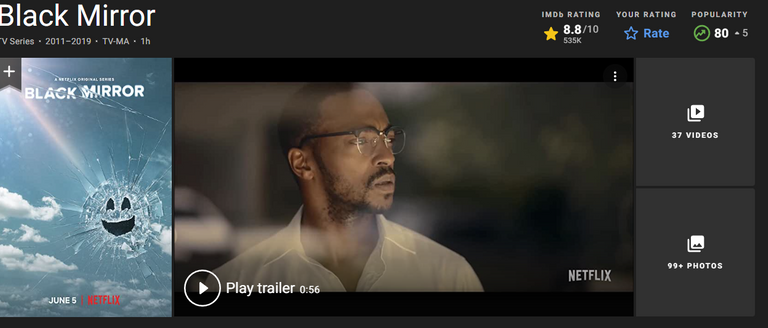 I donno this post is a mix of #Cine and #LEO. Who knows anymore as it's all "subjective'. Using twitter isn't all it's cracked up to be. There are concerning reports from a recently fired security expert who say's they at Twitter have access to everything. This isn't really news as we know facebook / instagram do the same at the behest of the FBI. Suppressing a truth eventually finds buoyance in it's eventual time. Perhaps some truths are hidden permanently but with social media scrutinizing social media it's harder to scrub every opposing view.

Of course blockchain can be used for good or evil. Many of the dystopian episodes of black mirror often feature social credit cores, surveillance, and even new forms of cheating. I guess we have the freedom to pretend they are not listening, but of course they are. Most people aren't fundamentalists but you can see you getting flagged by the state or country.

So I found it strange that someone would tweet things like this, but they are and probably getting flagged in some respect.


Purchase denied. You have consumed your quota of real meat this month, please try meat substitute from vegan shelf.
Purchase denied. Your voting records show you did not participate in latest polls, accounts will be reinstated in 72 hours or after completion of polls.
CBDCs
Purchase denied. Your energy footprint this month exceeded maximum allowable under WEF guidelines. Your accounts will be reinstated in 14 days.
Purchase denied. Your social score this month fell below threshold for non-essential items.
CBDCs
Purchase denied. This is your 4th alcoholic beverage this week. Your social score currently only allows for 4. Please try a non-alcoholic substitute.
Purchase denied. You do not have approval for organic items this month, please buy only from the Monsanto aisle.
CBDCs
Purchase denied. The funds you are attempting to use were valid for 12 months from issue and have expired. Saving money beyond 12 months requires approval from federal social, safety and political ministers. Proper forms along with approved category for saving required.
CBDCs
Purchase denied. We have determined that e-mail and text messages on your devices contain misinformation and thus hate speech under the new federal definition. All accounts have been deleted all funds have been seized. Please report to California reeducation facility 119.
Purchase denied. Your health and safety chip has not detected booster 2027 x6 shot. All accounts have been locked down 10% daily total funds penalty will begin in 48 hours if continued non-compliance with human safety minister directives.
You don't say? Now remember folks foreign governments and the corporations personal data has been stolen/sold is in the power of many others. We all knew there's a price to pay for non-decentralized social media.
Of course some responses to all of this is "fear mongering" etc. etc..
What most do not realize is that things like this already exist in this day and age including "developed" countries. Anyway, it's not so prophetic one can write out the future of CBDC. Or just watch some Black Mirror episodes. We know corruption and abuse of any currency can lead to your bank accounts frozen or stopped out. We also know that right now political entities are deeply involved in already 'vetting' certain users or accounts.
---
---