Balancing roles at home while pursuing work life balance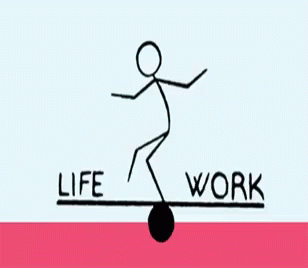 Recently I've been thinking about a few issues that relate to how we live daily and why it is that we are constantly pressured into living to the dictates of the society to which we belong.
More specifically, I've been doing some reading and watching a few online gender related videos which have provoked more thought on the issue for gender roles at home,work and in government and how these changing roles challenge the balance in our life. I'm also worried that our institutions on a whole may not be doing enough to facilitate better work life balance.
Are household responsibilities divided fairly in homes where both the husband and wife have jobs outside the home?
What can be done create a fairer environment which reduces the risk of burnout of one party?
What adjustments can be made to reduce the negative effects of work and overtime culture on family life?
Should employees ever have to face situations where they are forced to choose between work and family?
Part of the minimalist lifestyle should surely be to create a culture where companies and work are a means to an end and not an end in and of themselves.
What's your take on any of the questions raised above?
I wonder what @dmilliz @rarej @tanjakolader and @missaj think about these questions
---
---