Lunch at a nearby Cafe | Vegetarian Dish | 🍓 Strawberry Shake and Palatable Pastry

Twas a sunny afternoon and the subtle swaying movement of the lush green trees was evidence of a mild wind.
We dropped in to have lunch at a nearby Cafe which had grown in popularity upon opening a few years prior to the pandemic, or maybe that was when we became aware of its existence.
I'll make a effort to share what we had for lunch in reverse order.
Dessert:Strawberry 🍓 Shake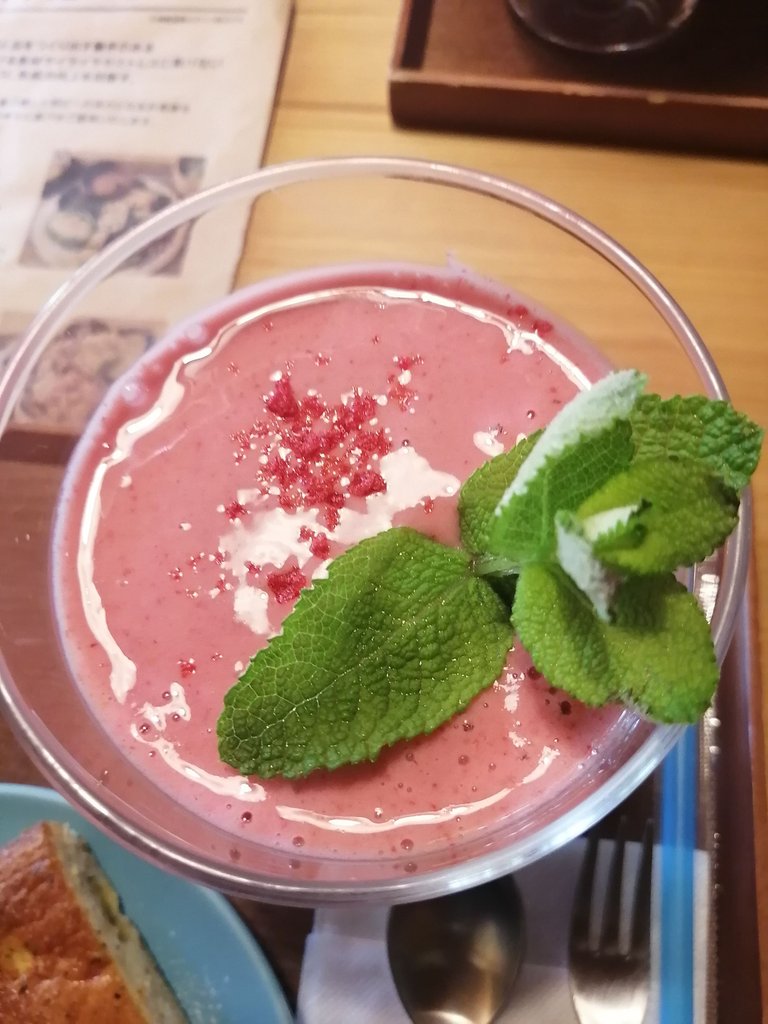 Dessert:Yogurt and strawberries 🍓, cake
Are you salivating yet? Please forgive me but this dessert was delicious.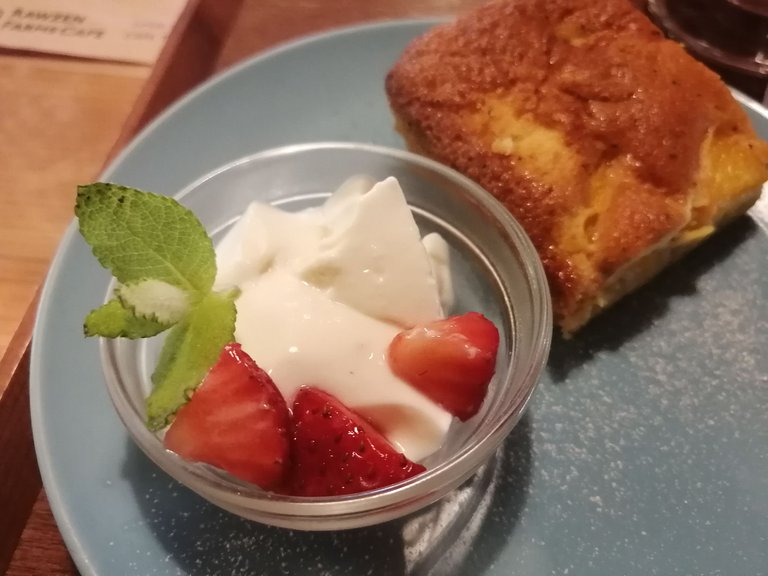 Main Dish: Vegetable Deli Plate Lunch
Can you recognise the mix of vegetables decorating our plates? They say health is wealth. If that's the case then you would want to indulge in this healthy combination of vegetables. It was both visually appealing and deliciously satisfying. After dining there was no feeling of guilt or heaviness.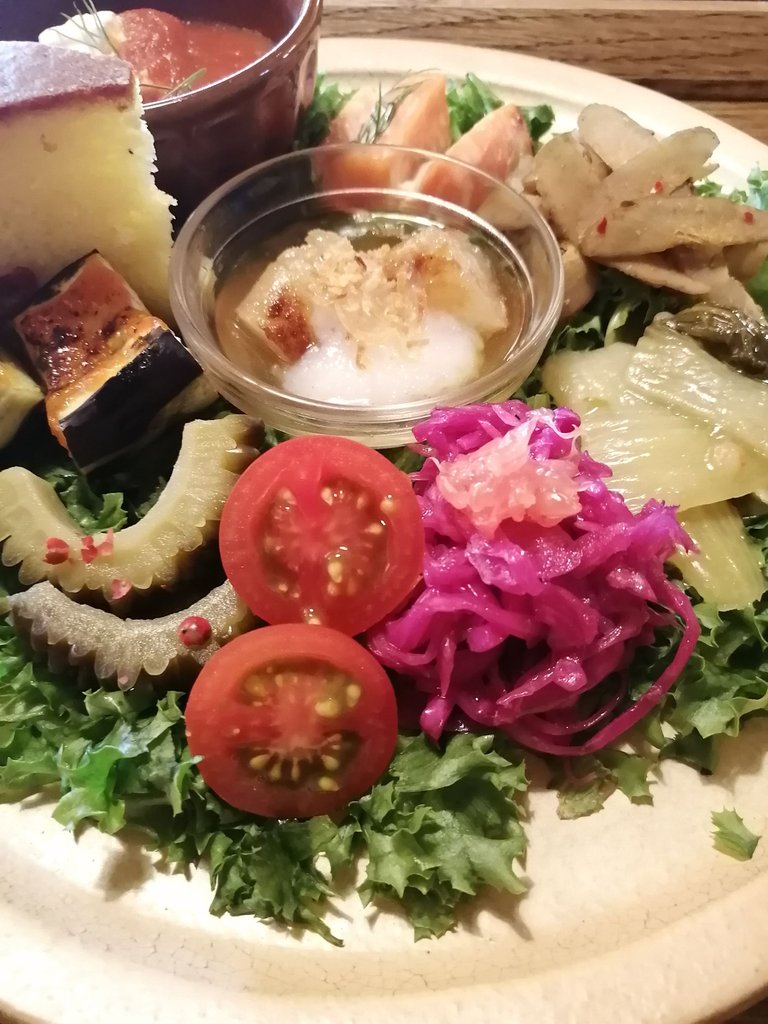 Soup
The soup was great as well. Imagine me slowly lifting the bowl to take a sip.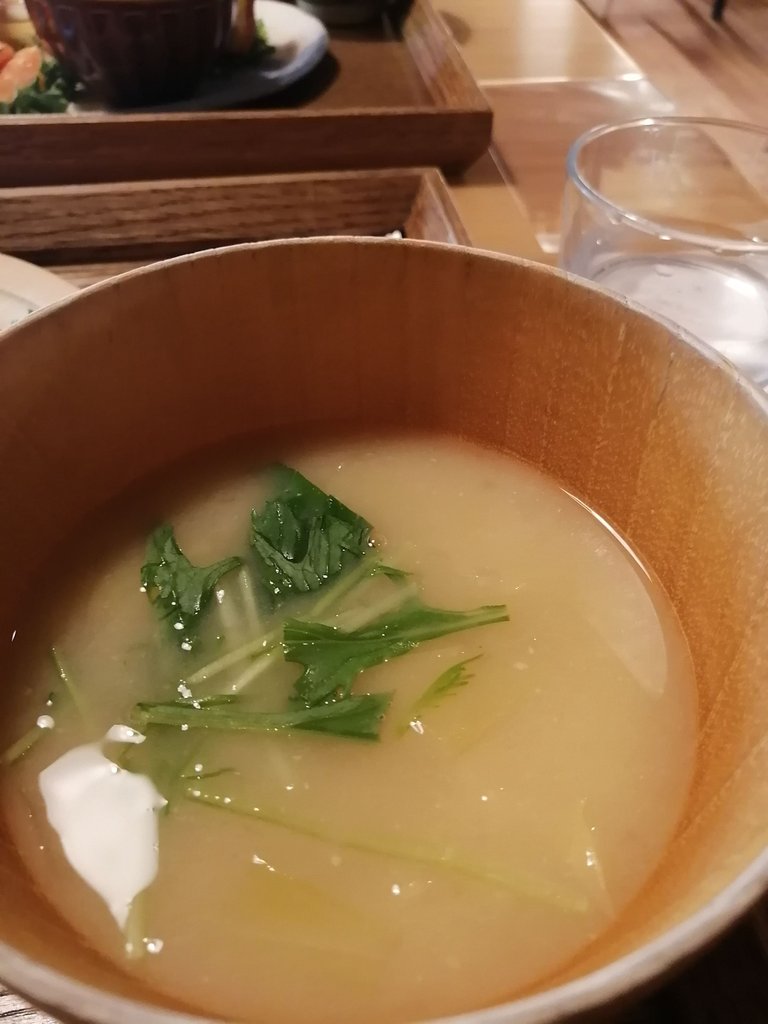 Location/Setting
I find that the older I get, the more I'm into quiet settings surrounded by nature. This cafe/restaurant is located in the middle of a farming area. Actually, the building seems to be a renovated farm house. Though the dining area has many low beams that the taller than average customer has to be careful of, I was impressed with the food from the kitchen and the view from the open glass windows overlooking the quaint little Japanese garden just outside. Overall lunch was a delight.
Indeed good health is connected to true wealth.
---
---