Japan:🍿 Popcorn 🥤 Drinks and a 🎥 movie | Minions and JW Dominion

It's not often that we get to sit and watch a movie at the cinema with family or friends. We were a little concerned about the viral risks so we waited a few days after the opening of the movie to avoid the crowd.
Of course all the usual COVID protocols were observed and we all enjoyed watching the movie.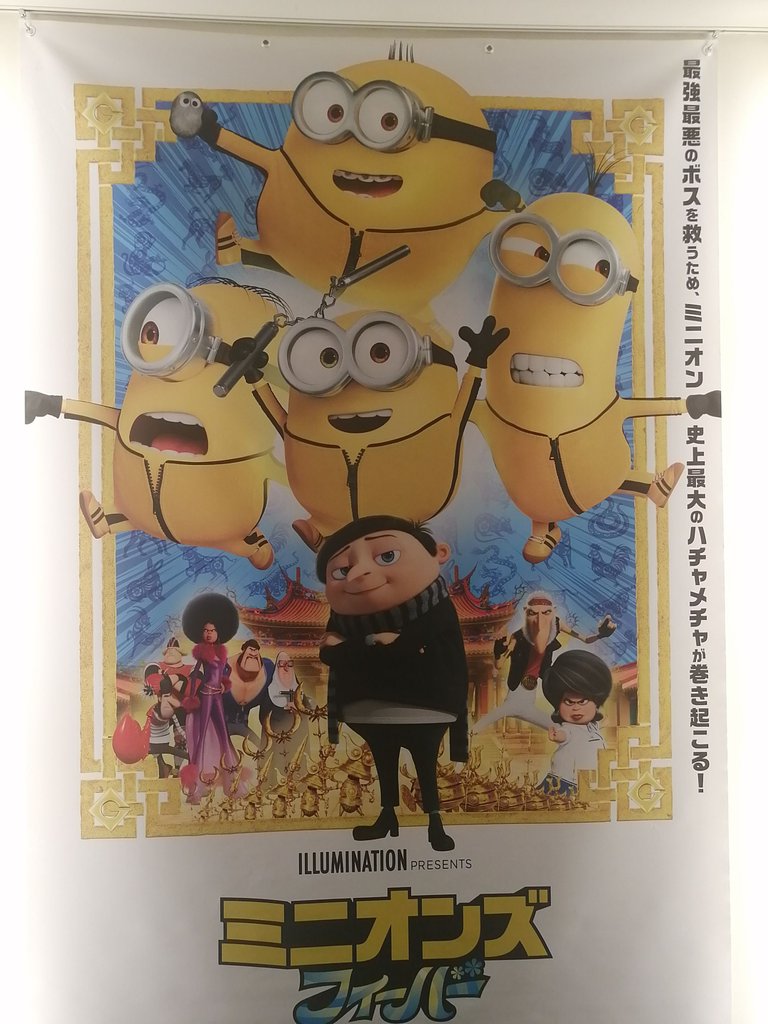 No not this one. We watched minions with one another family as a kind of boys hang out earlier last month when one of the boys had a birthday. The kids enjoyed it. There were several mild outbursts of laughter during the movie(kids love the silly things that minions do).lol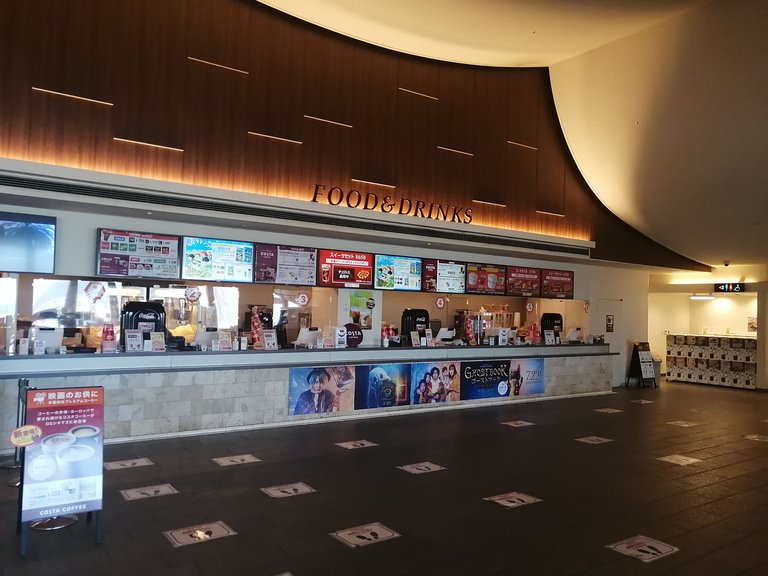 Before we entered the movie theatre or theater depending on where in the world you are from, we decided to get some Popcorn 🍿 and drinks. The boys wanted caramel and the adults wanted the regular salted version so we ended up ordering half and half.
Now on to the movie.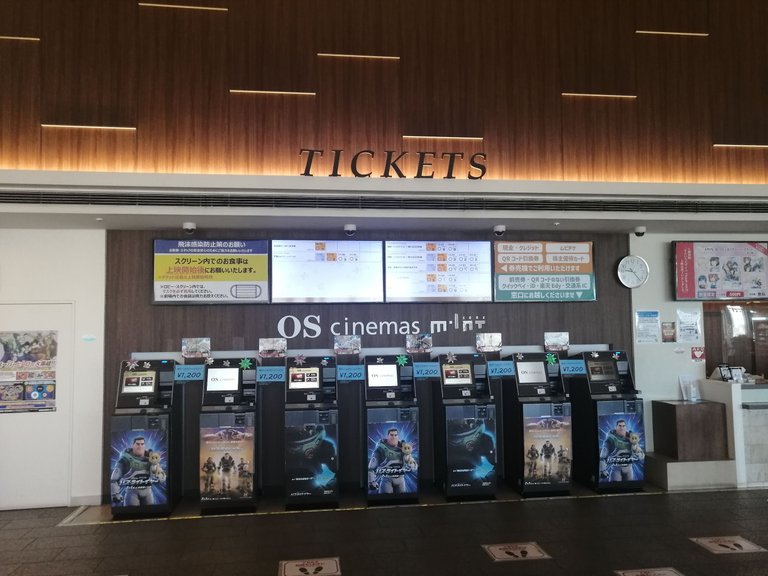 Oh yeah. These are the machines where the tickets were bought so no long lines at the cashier, I mean no need for a cashier. I wonder how many part time jobs disappeared recently as a result of advances in technology. I guess businesses don't want to be perceived to be operating in the age of the dinosaur 🦖🦕.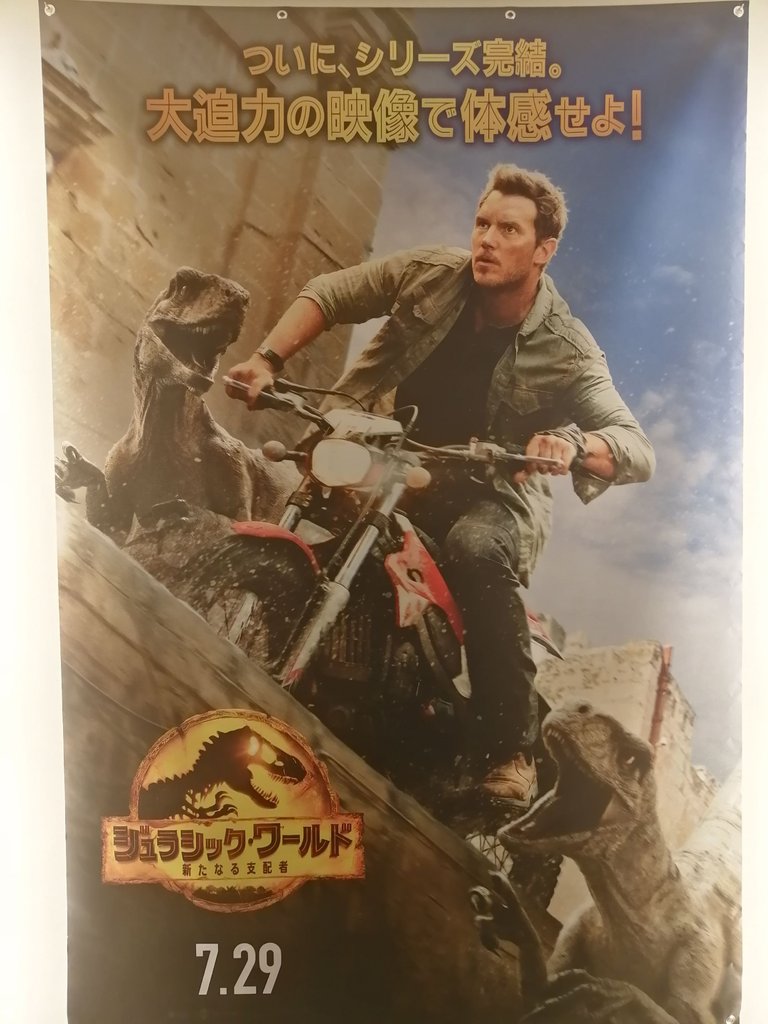 Speaking of dinosaurs 🦖, the movie we watched was Jurrasic World Dominion which opened in Japan on the 29th of July. It was interesting to watch as the boys are going through a dinosaur phase as in they are interested in dinosaurs now much like they were interested in the Rubik's cube and Kendama before. You should see our younger son pretending to be a raptor. It's hilarious.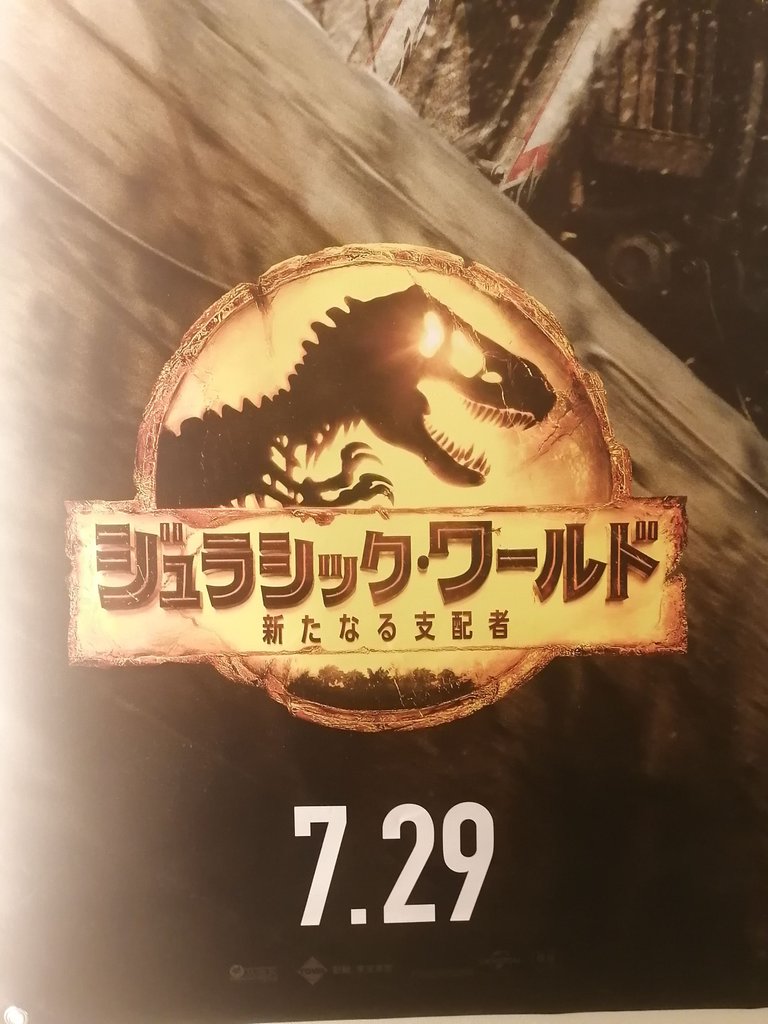 Yeah so we watched the movie 🎥 had 🍿 Popcorn and drinks. Thankfully the theater was not crowded. I won't say much about the movie in case you haven't seen it yet.
It was a great movie 🎥 time out with the family. Not sure if it was because of the movie, the fact that we were all out together or a combination of both.
Do you have any movies that you would recommend?
What do you do for fun in the summer months?
Tell us about it in the comments below. @dmilliz @rarej @tanjakolder @missaj @shanibeer @justinparke @fruityfruitz
---
---