Strawberry Love ❣️❣️ 🍓🍓❣️❣️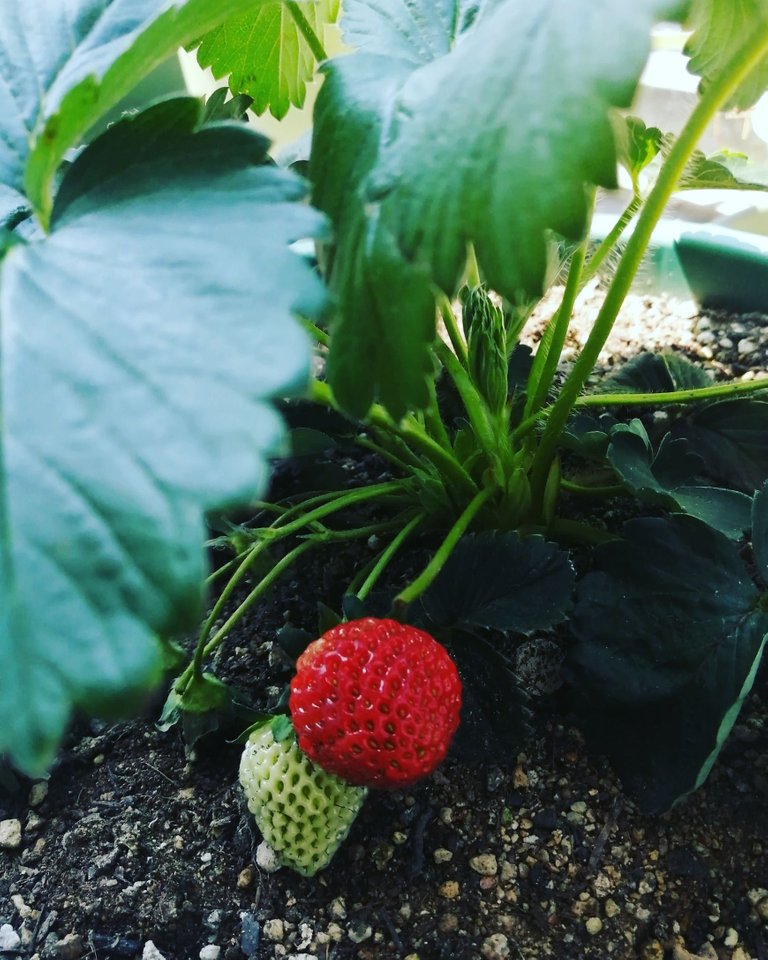 We bought this strawberry plant at a garden store in April. At the time of purchase it already had mix of strawberries that were green and a few already turning red so we already saw evidence of its productive potential. We were happy to be able to start reaping bright red strawberries 🍓 from it only a few weeks after purchase.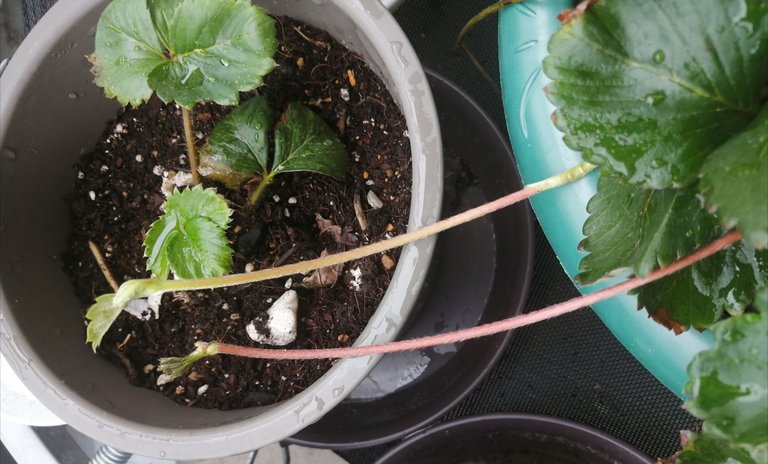 Shortly after reaping the delicious fruit we observed that there were a few runners projecting from the plant. We became a bit excited when we found out that these meant that we could have more strawberry plants from each of these runners.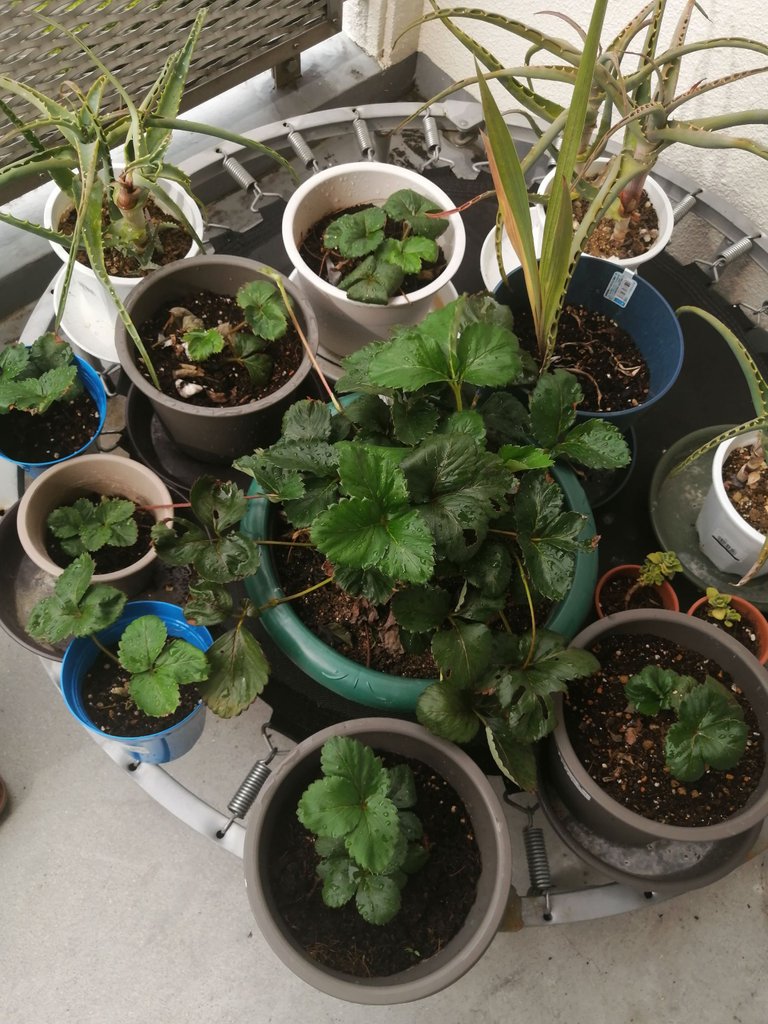 The runners kept on appearing and we tried to transfer them by cutting them and placing them in soil in separate containers. There were several of such runners that were placed in other pots but apparently they were separated from the main plant too early and they eventually died.
Thankfully more runners continue to appear from the main plant and we changed the approach to placing them in soil without disconnecting them from the main plant. After reaching a satisfactory growth size like the ones pictured below we cut the vine connecting both plants.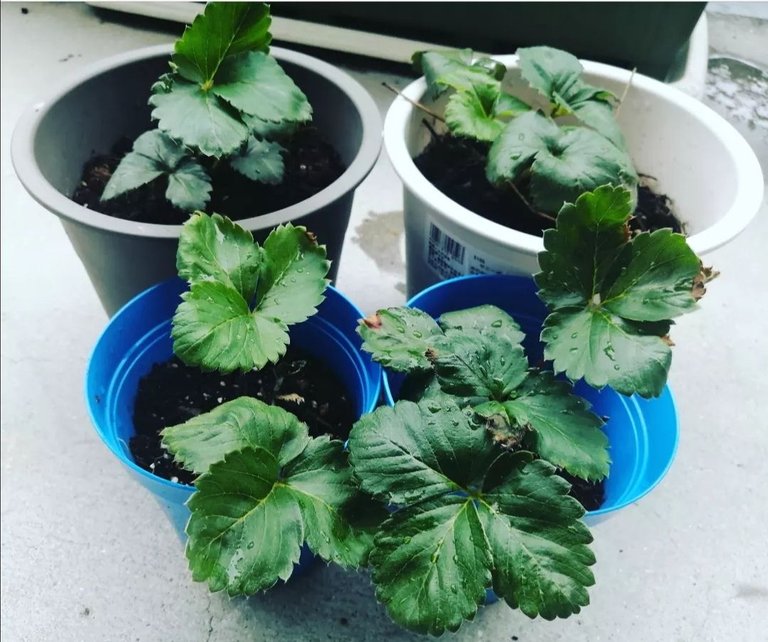 It has been just six months since we bought the main plant and today we have ten other plants from the runners (some of them didn't survive). If this rate of expansion continues, and the plants survive, we'll have a hundred plants by the end of next year. Of course we are amateurs and this may actually be the only time the plants will reproduce at this rate so we'll keep watching it and see how it goes.At any rate we are looking forward to the next strawberry season where we'll be able to eat fruit from not one but all of ten strawberry 🍓 plants.
What an awesome return on investment already; from one plant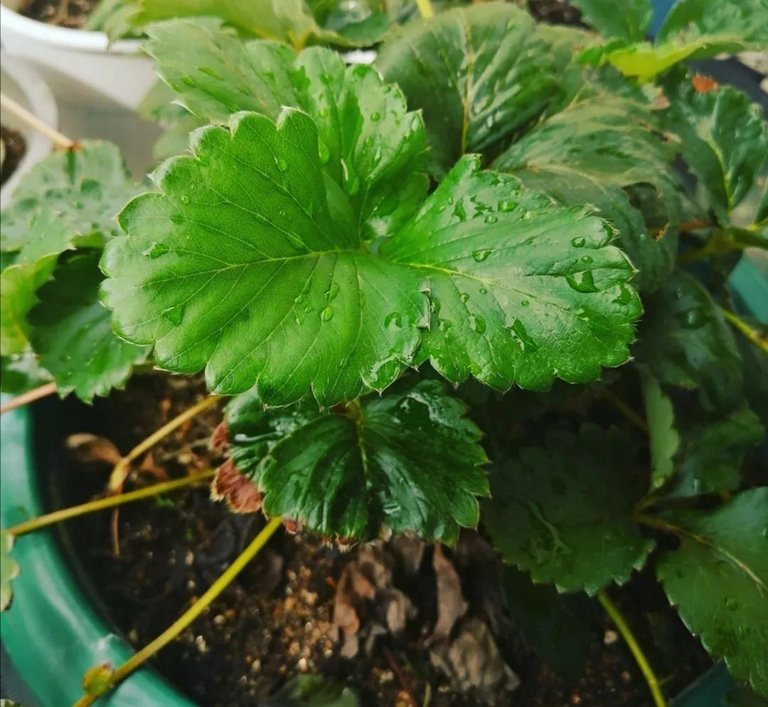 to ten plants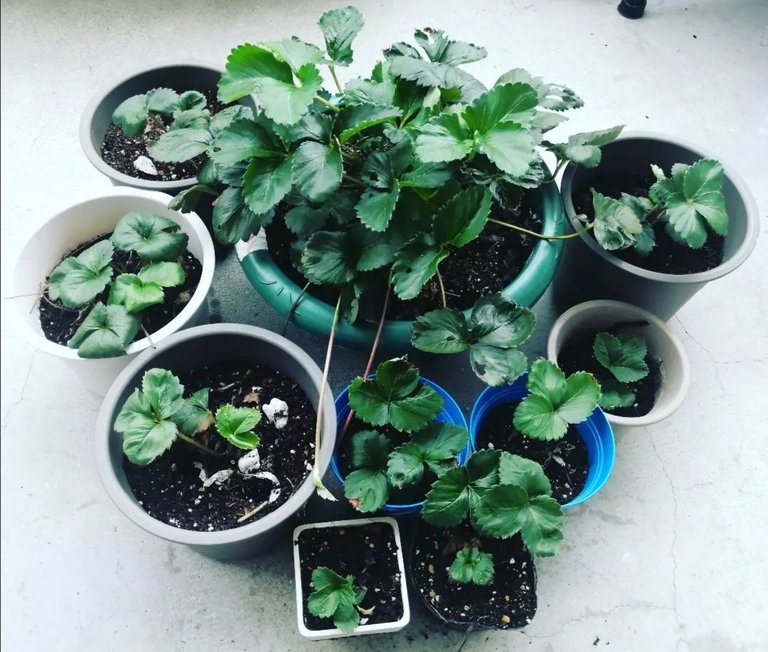 in six months.
One thing I've observed over these six months is that the effect of watering the plants with tap water and vs natural rain water is very different. I'm not sure why but when I look at them after a shower of rain, they look very different in a good way. Makes me wonder if watering them with tap water or even drinking water directly from the tap is really okay. What do you think?
Happy gardening everyone. Stay connected and stay safe.
If you are a strawberry lover or farmer and have some advice on how we can take better care of our plants, kindly drop a comment below.
---
All the pictures 📷 used in this post were taken using my android phone.
---
---