The People's Choice Tea | In Japan

Before joining the hive community I can't recall ever taking pictures of the tea section of the supermarket or foreign foods store.These days though, I see many aspects of daily life as an opportunity to share daily 🍵 experiences with the wider community. Today I'm sharing a few photos from the tea section of a foreign food store in a shopping mall a few stations away from us.
This mall was renovated recently so it was closed for a while. Since we were in the area, we decided to see what was new.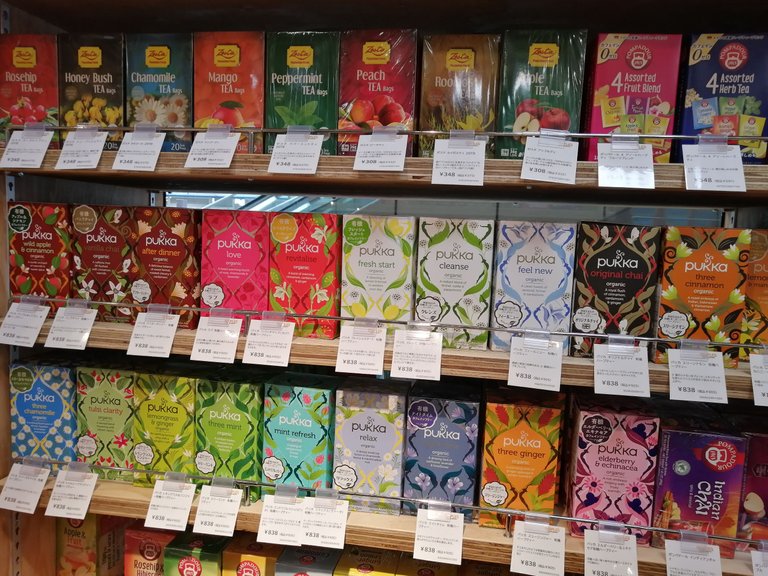 Can you identify any of the teas pictured here?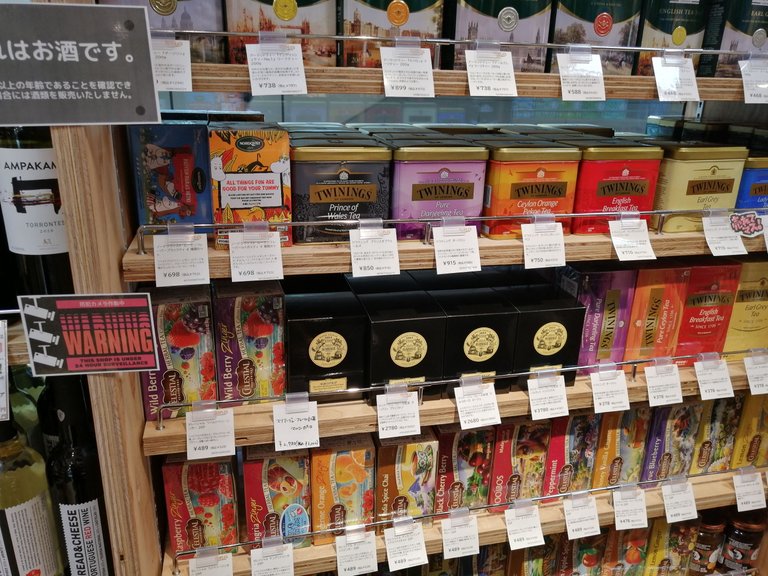 Do you have a favorite tea?
What is it? Do you usually have your tea in the morning or afternoon?
Maybe you have a friend who always comes to mind when you are having tea. I often see people usually women having tea or coffee in coffee shops.
Do you have a similar experience in your area?
Stay connected stay safe.
---
---