Mushroom pencil drawings

Hi! Long time no see! 😀
Well I thought I would pop by and say hello to my friends here at HIVE. I'm heading to everyone's pages to catch up on what you have all been up to!
Anywho… I have been in a creative mood for the last 12 months.
As well as still running my dog business, I have learned woodturning! I have made some awful things, some ok things and some pieces I really love. I will be posting the wood pieces in the near future.
I am currently in the process of moving house, so my lathe has had to be dismantled until we reach the new home. My creative brain cells have been itching to do something and I decided to try and remember how to sketch in pencil.
I haven't drawn since I was at school, which is… let's say a long time ago! 😂
I wanted to share some of my initial drawings with you. For some reason, I have been obsessed with drawing mushrooms 🍄
This was one of the first attempts, I was fairly happy with it until I started to look at other drawings online…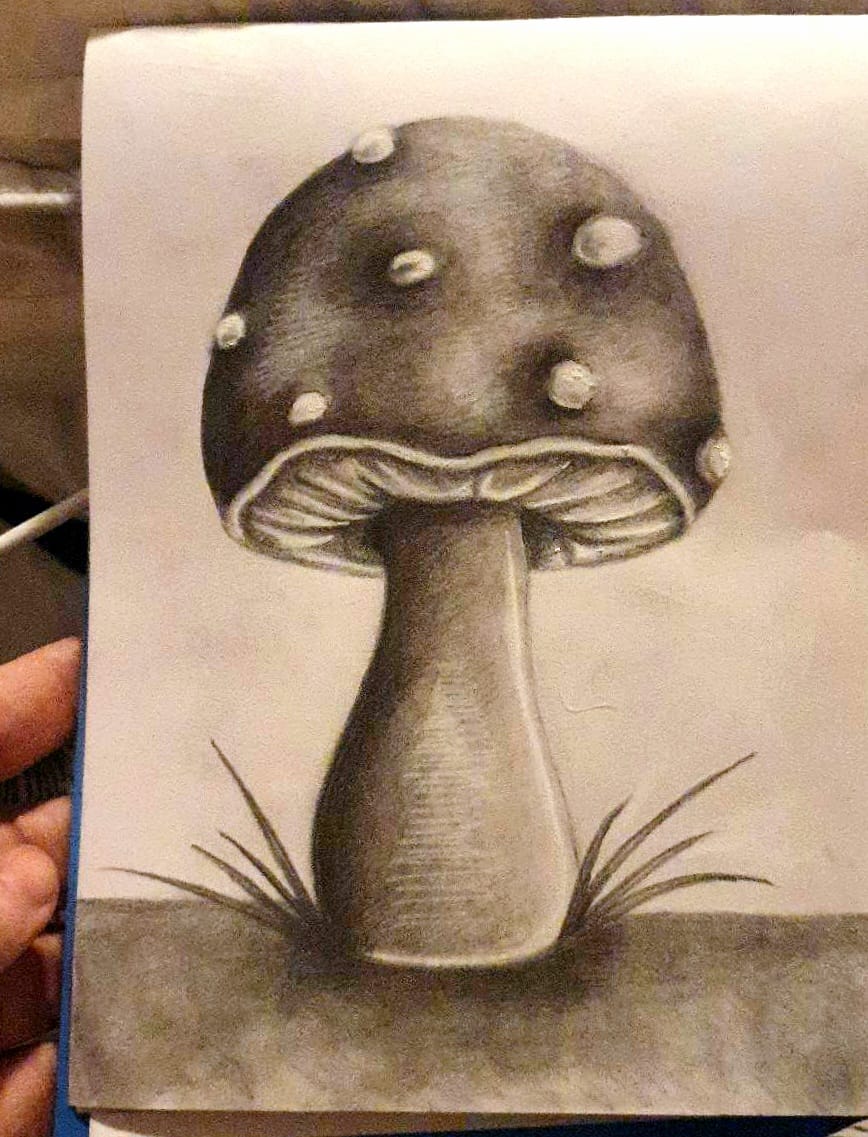 The mushroom house was my attempt at following a video tutorial. Looking back at it, I can see lots of 'overdoing it' with the pencil. As far as practice goes, I am happy with it, but I may improve on it at a later date.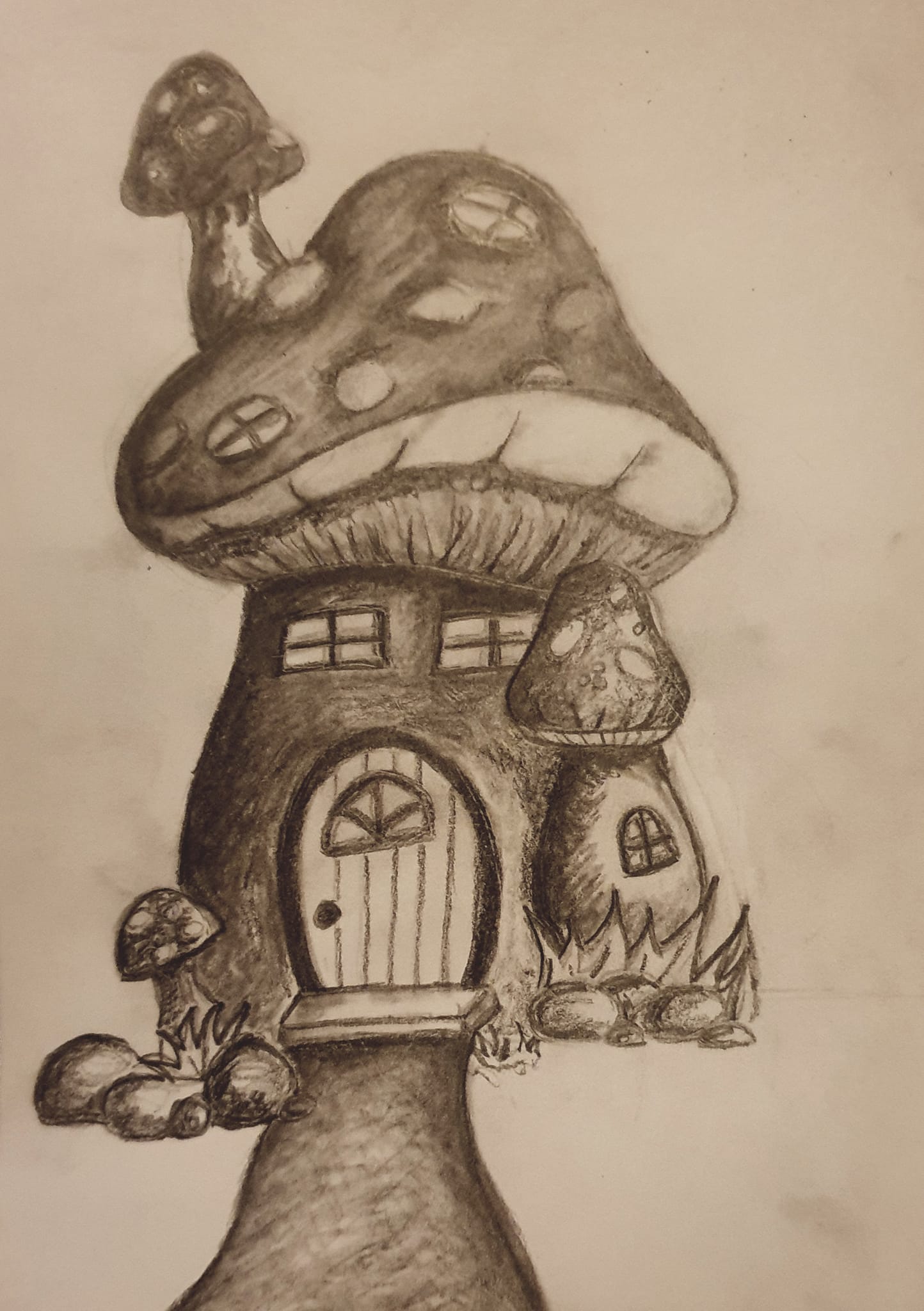 After watching more tutorials and getting familiar with the different pencils, I tried using less pencil and less shading, but more textures and lines. I feel that I started to improve at this point…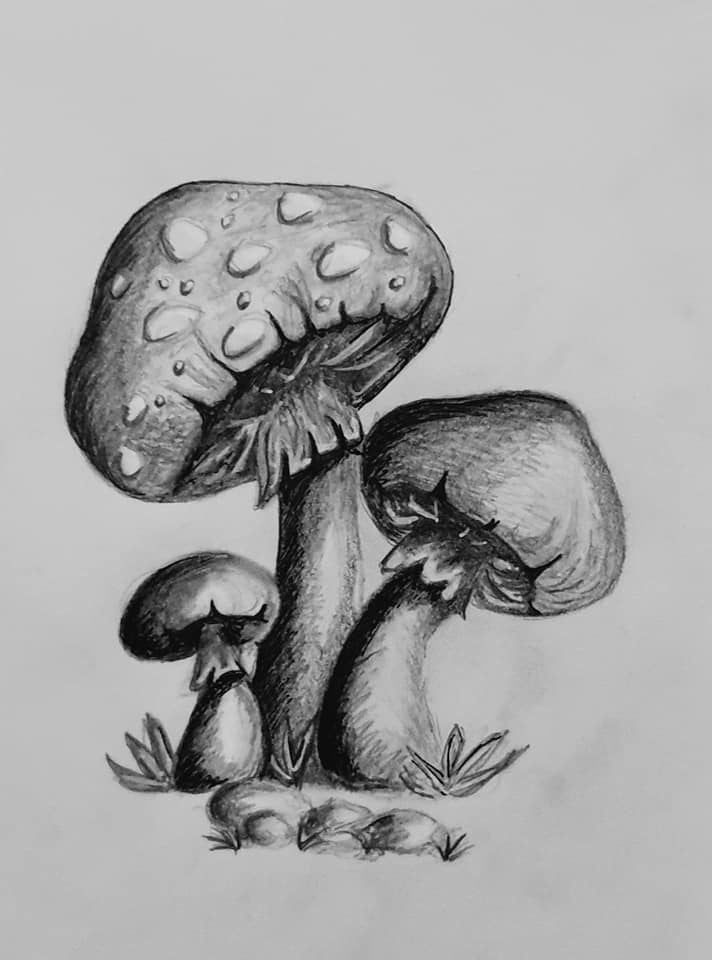 My next drawing was actually drawn in a rush and I just wanted to see what I could do with lots of mushrooms in a cluster and I was also curious to see if rushing the drawing would result in putting less pencil on the paper and using more 'white' in the drawing. I think it definitely achieved that…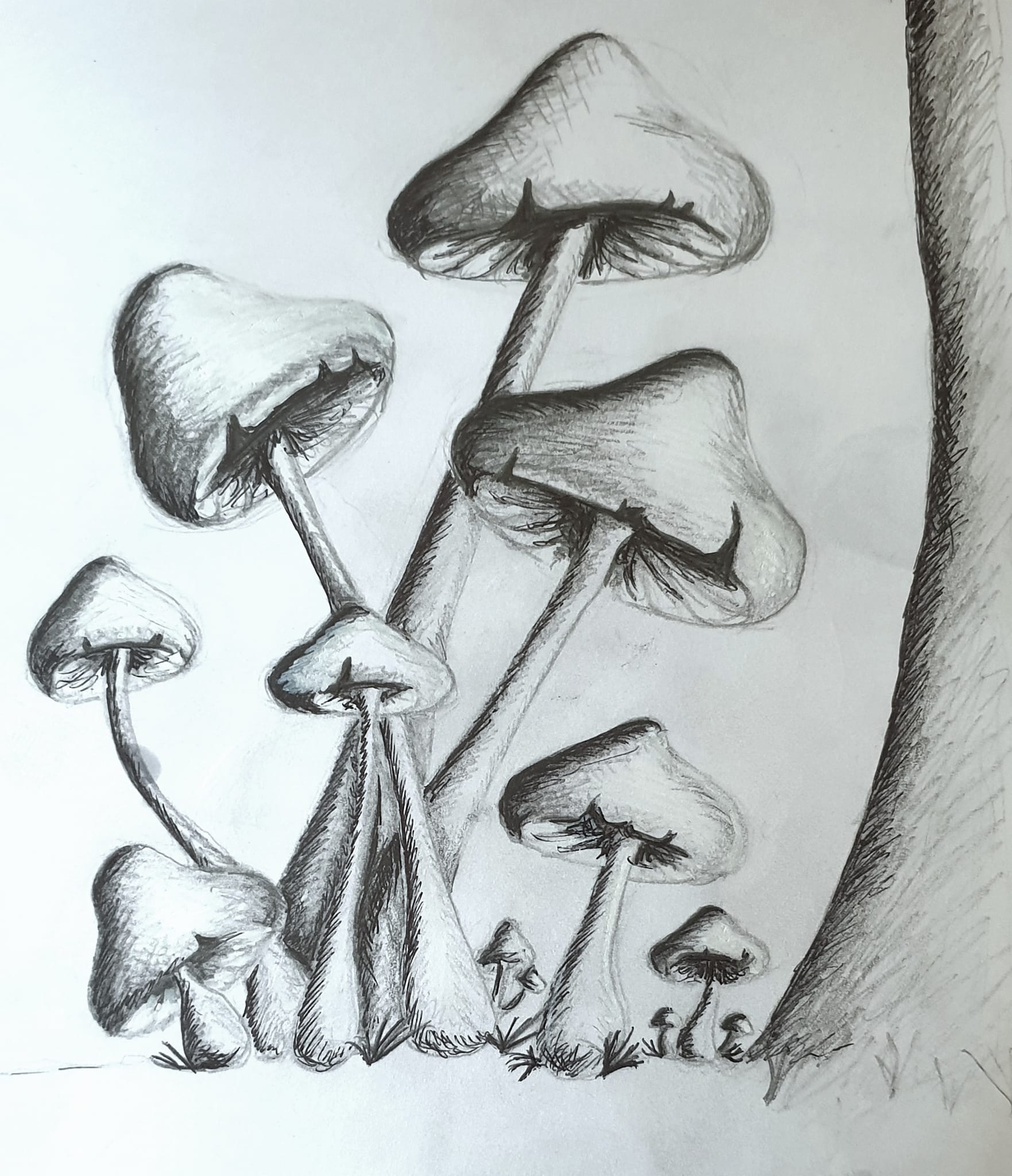 And my final drawing was a fun mushroom. I wanted it to have a fairytale feel to it and try and put everything I have learned so far into practice…
I am now working on a more scenic piece, but keeping with the fairytale mushroom theme. Here it is in progress…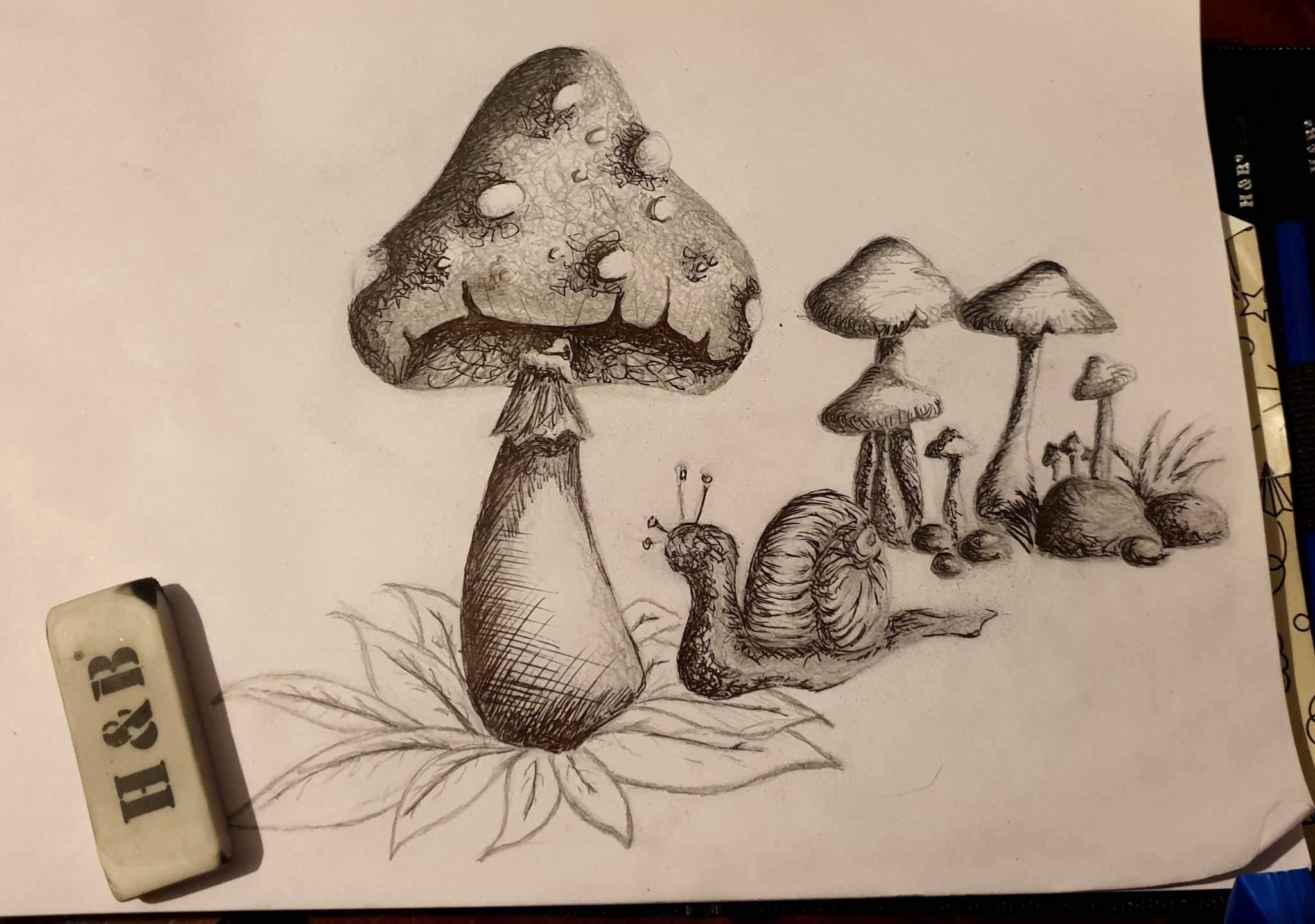 So that's me! I hope you have enjoyed looking at the drawings.
Much love, C and the bulldogs! Xx
---
---