Weekend reflections | On influence and its ebbs and flows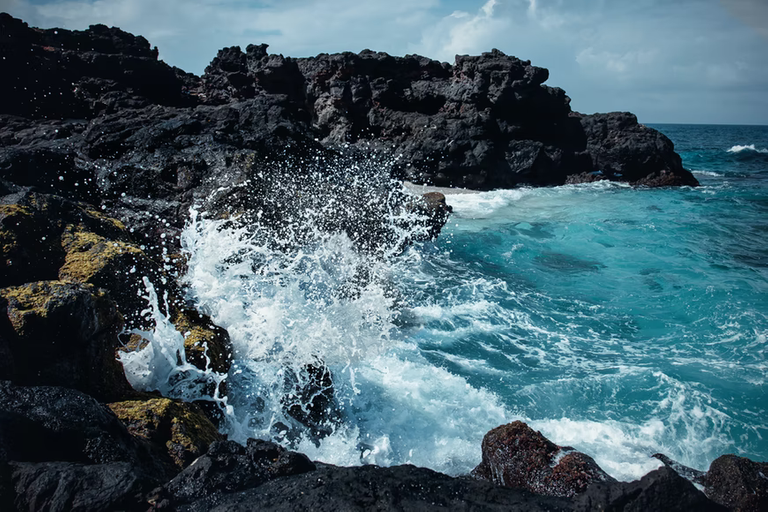 📷 by Fuu J.
Just as the ocean can crash against the rocks, or gently kiss the shore, we harness the power to have an effect on the world, to shape those around us. Our nature is influential, and therefore not exempt from responsibility and ownership.
Reading the proposed topics by @galenkp for this weekend, which I show down below, I couldn't pick just one option. Speaking about the influences I've had interconnects with why I want to be the exact opposite when influencing someone else. So, I'll go with the flow and let the thoughts string themselves without restriction. After all, Eliza is a character I crafted to finally speak for myself, and I intend to do so.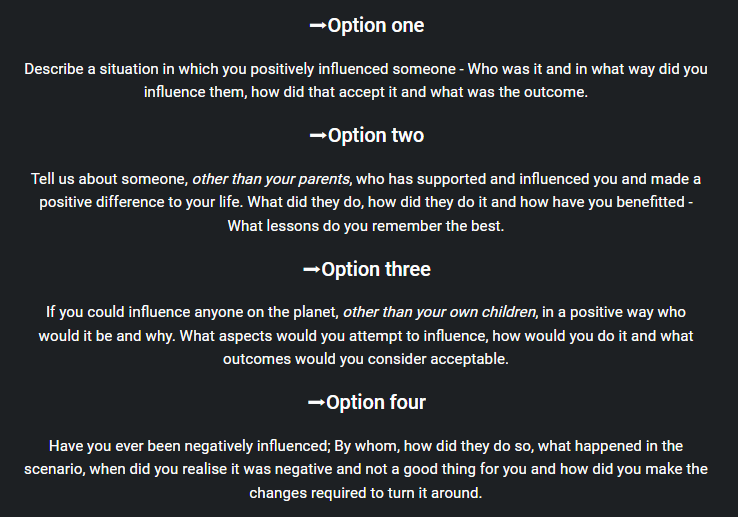 Screenshot from @galenkp's post
---
When I think about the influences in my life, an idea that I've been mustering for quite a while comes to my mind. For me, humans, and particularly myself, are like a bottle. We hold inside of us the greatest contradictions, the extremes that are meant to clash unless we learn to surf the tides, to shift them, and to not die trying.
I recently read an article on a similar idea, written by @galenkp, which discusses an ancient Viking quote:
"Great deeds and ill deeds often fall within each other's shadow." — Gísla saga Súrssonar
It's very appropriate for what I'm trying to say. Good and evil stem from the same core. We have the power of doing both right and wrong with the same action. I'll give you an example so you can further grasp my idea.
---
First of all, a disclaimer: please, I encourage you to read my words with the least bit of judgment. I write from my heart and with the utmost intention of comprehending humanity, specifically mine and of those around me. Now that we got that out of the way, let's proceed with the example.
---
My mother loves me, that I know. However, she is the voice I hear when I'm hurting myself. The voice that tells me I'm not worth it, I'm no good, I'm useless. The voice that makes me hate myself. Perhaps without even knowing it, my mother built around me a discourse of self-deprecation, maybe even the same she had in her own mind. I wasn't even five but I deserved to be yelled at, to be hit, to be rejected. And I had to be perfect, otherwise, she wouldn't love me anymore. I've spent at least the last 20 years mending my childish broken heart, teaching myself what true love looks like, forgiving myself for not being perfect, because hell, no one is. I've had to be my own biggest positive influence.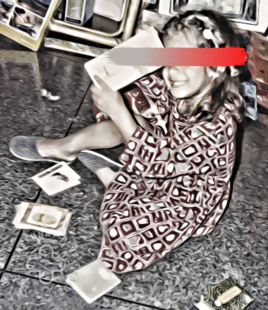 📷 © @beautifulwreck.
My mother loves me, that I know. However, her own life experiences led her to have a child (me) when she wasn't ready and with a man who was a heroin addict (not a good prospect for a happy family). My dad was an orphan, and I'm sure he had a very troubling childhood. So did my mom. I don't blame either of them for the pain and abandonment issues. But I do resent having to carry the consequences, and I've been doing so, alone, for almost 28 years now. This experience influenced me into wanting to go to therapy for at least two years before having kids, and yes, I do want to be a mother.
Since I was around five, I've thought about what being a mother means, and I've been constructing my ideal for when I get to become one. Can you believe that? A child so young already thinking about how to do it better? A psychologist I saw when I was a teenager, going through a horrible period of intrafamilial violence, told me that my biggest 'problem' was that I felt the need to be a mother, to my own mother, and to my younger brothers. She said that I had to let go of that responsibility because it wasn't mine.
I can't say I've succeeded, but I'm definitely working on it, and that leads me to my next point. I have three brothers (not from the same father). They are 23, 15, and 7 years old. M, the oldest, is currently as far from me as in another galaxy, and I feel immensely responsible for that, although I probably shouldn't. We don't know each other anymore. As for E, and JE (the youngest), they are everything to me. I want them to have everything I didn't have, from an emotional aspect, foremost, and from a quality of life point of view.
 
For a long time, my days revolved around doing everything for them to be happy: buying food for them, the things they needed, trying to fulfill the wishes they had. All the things that my mom doesn't do, and she just took it for granted and stopped making an effort. And I lost myself on the way. I had to take my distance because I was hurting deeply from the contradictions of my situation.
Taking distance meant not being able to see my youngest brothers for months. Now that I can see them again, I'd like to truly be their big sister, not their mother. I would love to guide them into being their best selves. I want to support their dreams. They are both very talented artists, great learners, and have their whole lives ahead of them. Among the things I want to share with them from my self-taught experience are:
That they are worthy of love, friendship, fun, success, and that there's nothing to be guilty of about it.
That they can have more, so much more, than the previous generation, and that there's nothing to be guilty of about it.
How to eat and what to buy in the market for maximized benefits and fewer expenses.
How to understand and manage their emotions, the whole range of them.
Why exercise is a physical/mental health requirement for anyone, and a reward in itself.
Why money is something we should talk about openly, and what it means to have a true abundance mindset.
How to make the most of their days, around their particular interests and needs.
 
I'd like to be a very big influence on my brothers' lives, in the most positive way I can. For that, I have yet a lot to work on myself, so I can truly be there for them.
---
I'd like to thank THE WEEKEND community and its founder for yet another opportunity to reflect on life and what I can do to heal and to make things better. I look forward to next week's topics. I thank you for reading this too.
---
---