Ecency Discord Posting Topic 38: CLEANING
A new week, a new posting theme, this time with EXTRA BONUS!
Just in time for Hive Fest, Ecency released an update with new features for the Ecency App. For example, you can now see how many words a post has via the little info button (yes ;-) a very good feature for me and your #edtopic posts) but, what many were very happy about, you can now choose in the "Friends Feed" if you want to see reblogs or not.
This pleased especially @wrestlingdesires very much and with his statement "My Feed Looks so much Cleaner!" he inspired me to this Posting Topic!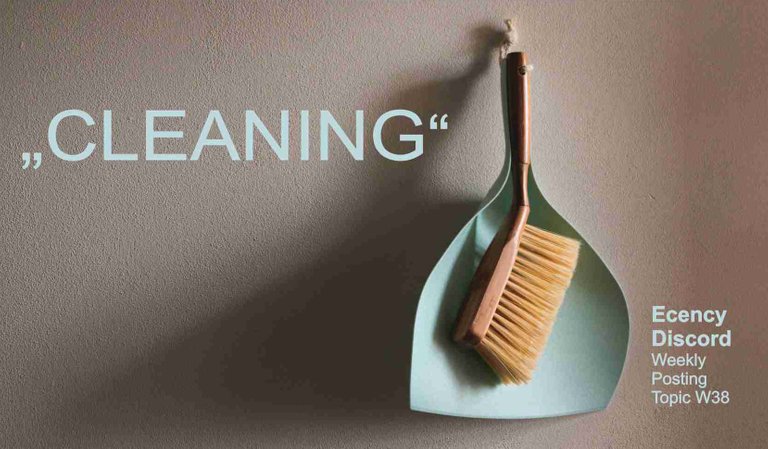 source unsplash
>>> "CLEANING"
Generally, what comes to mind when you think of cleaning and keeping clean?
Can you maybe afford a cleaning lady and if so, what are the benefits for you?
Is cleaning and keeping tidy a nightmare for you or do you love it?
Do you try to use natural cleaning products?
Or is there something you should have done, but always do it tomorrow?
What about the order in your closets, in your folders, but also in your heads? Do you do something like "thought hygiene"?
That list of ideas here could be endless, so do some soul-searching and think about what interesting things there would be to report on the topic of "cleaning".
You know, these always are only suggestions and everything you can think of the weekly topic is possible, be creative, bring your own thoughts and ideas to life.
For this week there is an EXTRA BONUS !
If you document yourself cleaning ONE object you choose (car, shoes, balcony, the whole house, whatever!) , take great photos and tell why you cleaned it right now for our #edtopic, and you will be in the selection for:
In addition to the usual ecency points, this time I'm awarding each 200 ecency points for the 3 best posts that show us what and why they cleaned or tidied it this week!
Best with before - after photos.
You have all week, think about something important or fun, something that maybe should have been done for a long time?
@unklebonehead 's garage maybe? ;-) And then don't forget to take cool photos.
---
>>> RULES
Ecency Discord Weekly Posting Topic is open for everyone on chain! No need to be an ecency discord member, no need to use ecency to post, no need to post into Ecency Community.

Use TWO TAGS: #edtopic AND #ecencydiscord

Write at least 200 words, take your time to make a good content post out of the topic

bilingual posts welcome, as long as one of the languages is English

No need to mention that it should be your own content, right?
Why use those tags? Because you are free to post in any community you choose and so we can find your postings with the tags, second, because we want our Discord members to interact more with each other on chain as well, and this is a possibility to find each other and leaving a nice comment.
#edtopic is reserved for the weekly posting topics only, but #ecencydiscord can be used, whenever you want.
---
>>> LAST WEEK
In week 37 our #edtopic "MY HIVE FEST HOME VIEWING"
Each 50 points for their post at #edtopic week 37 go to @idksamad78699 @ijohnsen @mypathtofire @burn950 @asgharali and @henrietta27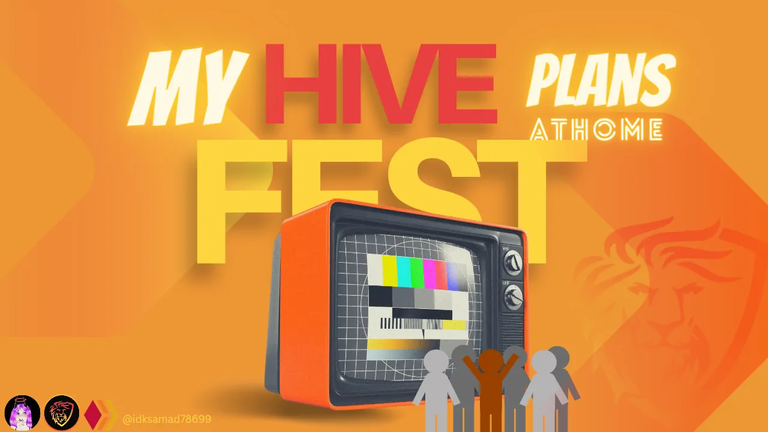 MY PLAN OF WATCHING HIVE FEST LIVE AT HOME by @idksamad78699
---
https://images.ecency.com/p/8DAuGnTQCLptZgjHUrRAJGcW4y1D4A5QVJJ7zjzqqKdfVHSS6NapSCC8BUyJD1zq43pie85nFbW9W6DQRRkySFnJeGTPBJ7sSdaXf51LaDtSHBBEx7AGvwrQJdS6nXaRua89vaJzpRB3fF6dgFxLVF5SSbtuSLwzQJwJjACRdKt.webp?format=webp&mode=fit
VIEWING THE MUCH AWAITED HIVEFEST FROM THE COMFORT OF MY SMARTPHONE by @henrietta27
---
>>> THIS WEEK
Make a great post, read the rules above ( !!! ) and if you have questions, please just ask in the comments or join us in ecency discord.
Ecency Points sponsored by @ecency @melinda010100 and @good-karma thank you very much!
This posting topic is open to everyone, not only for ecency discord members or people using ecency, no, for everyone on hive!
Have fun posting and use your chance to be seen and grow your account in a quiet chain time :-) Yours, B.
---
Please just be aware, if you join in it could be, that your post with one of your photos will be shown in the next Ecency Discord Weekly Posting Topic post.
Contest Picture Unsplash , edited by me with corel draw
---
---