My HIVE FEST HOME VIEWING Review
( EN / DE ) The last two days have largely determined not only our lives on the Blockchain, but also my real life. HIVE FEST was THE topic wherever you looked, on the posts or in the ecency discord. I followed it most of the time via my smartphone, through that I was mobile. Streaming via Youtube worked perfect.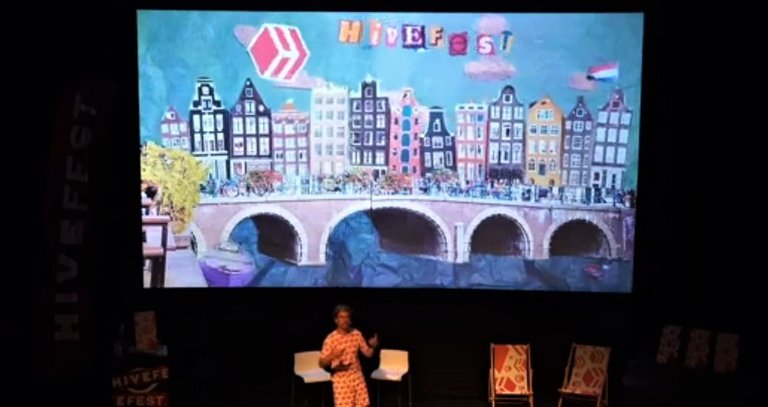 Kudos, @roelandp you are a great entertainer! What I liked very much about the introductory speech was the reference to the many helping and supporting communities and projects.
There was a lot of interesting information, but here I will only go into the ones that were important to me personally, I present them here in the order they also appeared in the HIVE FEST schedule:
Hive.io CoreDev
One of the official mentions by @howo from the Core Development team informed us that HF26 (Hard Fork) is scheduled for October 11, 2022.
Most of the new features will not directly affect us bloggers, except for one very interesting thing!
As you all know, it is sometimes difficult for new users to get active with their low RC. This hard fork now introduces a system where resource credits can be delegated directly! This is wonderful and will help us a lot in supporting newbies!
NFTs for PEACE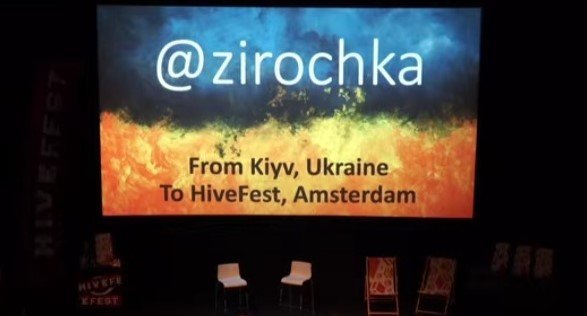 Very emotional and touching was the report about the NFT project for peace. It reminded me of the times in February, when the whole chain waited for the next day and a next sign of life from Zirochka! So today I decided to support at least with a small contribution the project NFT for Peace from @zirochka @arcange and @hivebuzz and so I bought a peace badge: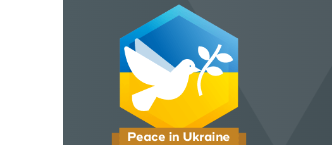 It's very easy, you go to: https://hivebuzz.me , enter your HIVE username. Then you can see all your badges and activities that you have already achieved on the chain.
Under NFT for PEACE you can choose a peace badge, just pay with KeyChain. A few minutes later you will see the NFT on the HiveBuzz page and you will have contributed a little bit to help people in Ukraine.

HiQ - the HIVESTYLE Magazine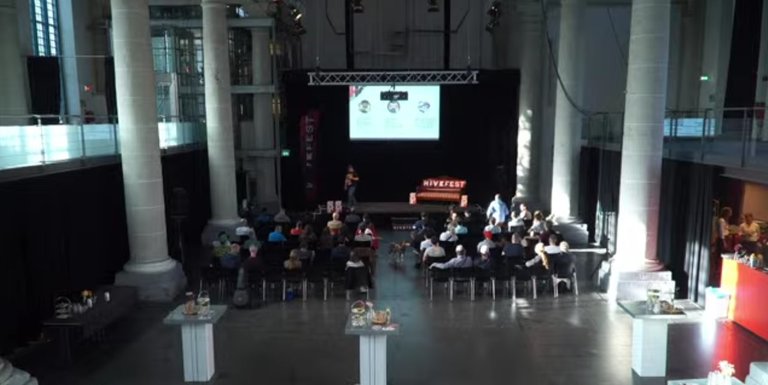 HiQ, our smart, stylish and sexy magazine on the HIVE Chain was at HIVE FEST with their team of @mary-me @smooms and @quekery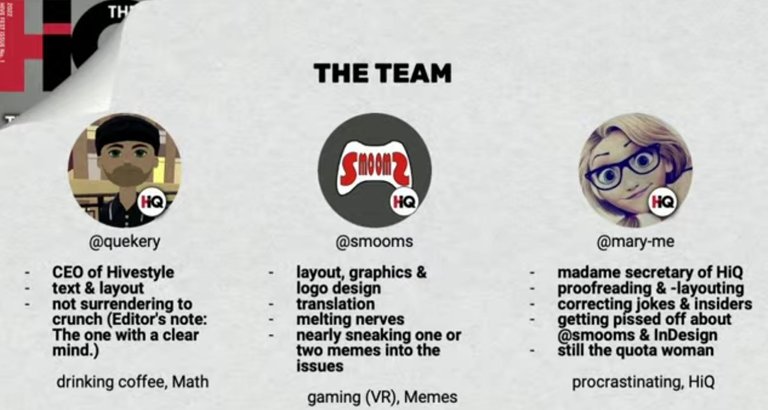 They presented the first print issue of the magazine and also launched a call for editors and an English proofreader.
Current English online edition #22: https://ecency.com/hiq/@hiq.magazine/hiq-22-or-smart-stylish-and-sexy-or-print-edition-to-buy-yourself-tribe-token-pt-2-hiqs-wars-photography-lovers-ammm
OCD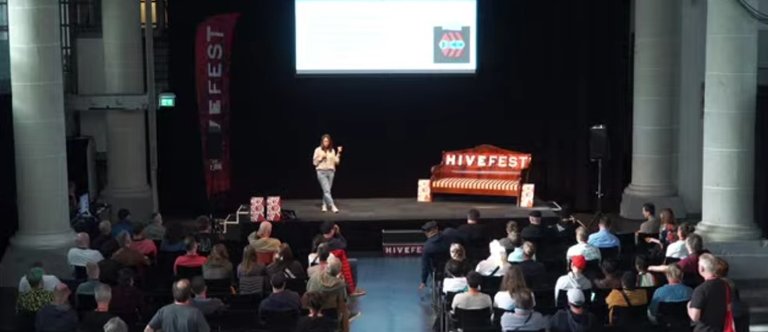 OCD was presented by @livinguktaiwan and I think she did her job really well! It was very interesting to get insight into the curation work of OCD. Besides this general information about OCD, it was also about POSH - the service to connect your posts on Twitter with HIVE.
I myself had avoided Twitter for years and only recently opened a Twitter account to be able to use the POSH service.
You need a Twitter account to do that. After that, you can connect the two universes here https://hiveposh.com/. More information also under @poshtoken whereby it would be good to pin an explanation post there in the blog @acidyo ?
If you then share a HIVE post on Twitter and use the tag #hive, this tweet will be linked to the HIVE post. Which now brings me to a very interesting statement by Livinguktaiwan,
a possibility I had not thought of before:
If you discover really good, but underrated content on Hive, it makes sense to tweet it that way, because there's a chance for an undiscovered user to be seen and honored by OCD.
Not only OCD supports newbies, in general the topic came up again and again during the presentations (for example at Winalab - manncpt, Freechain movie/marketing - lordbutterfly) not only to bring people on board - on hive - but also to support them afterwards on their first steps and beyond.
If, like me at the time, you really end up "all alone" without a personal, known contact person here, it can be quite difficult. Well, I was lucky that the Austrian/Suisse/German DACH community discovered and supported me quite quickly. Could have gone the other way.
It would be nice if every single one of us keeps a little lookout for newbies, if everyone finds one to really help them over a longer period of time, then that would already help a lot.
Rising Star
The presentation started with a small spectacle, a street musician chased away by a law enforcement officer.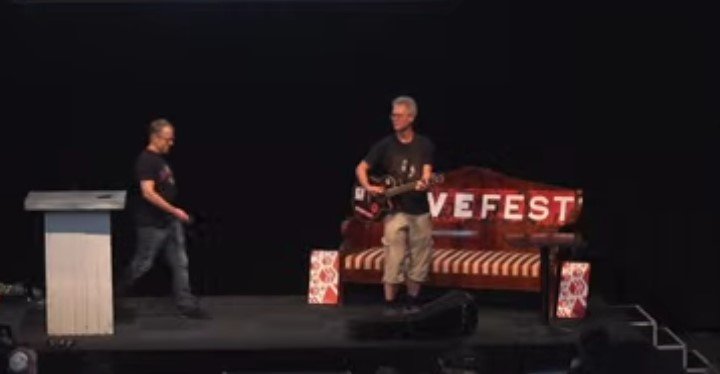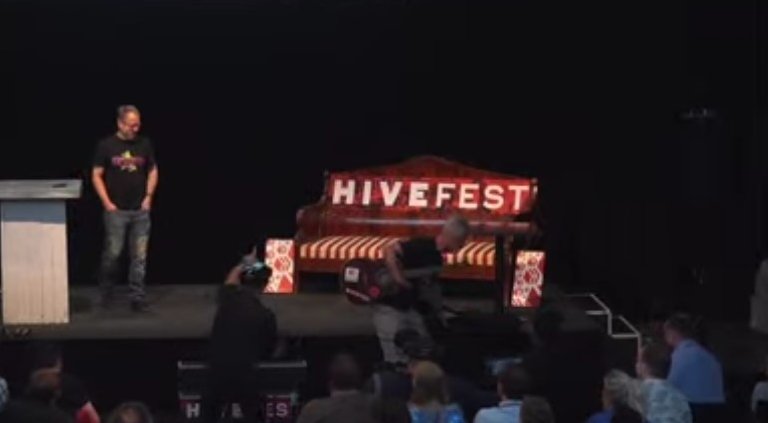 Yes, exactly how to start with the Rising Star game. Nice that it was also emphasized that the game should always be free and accessible and playable for everyone.
In the future, there will also be an expansion, away from the "only one player" to joint games that also require some strategy and are played out in the form of so-called "RAVES".
TDCtunes - Live Show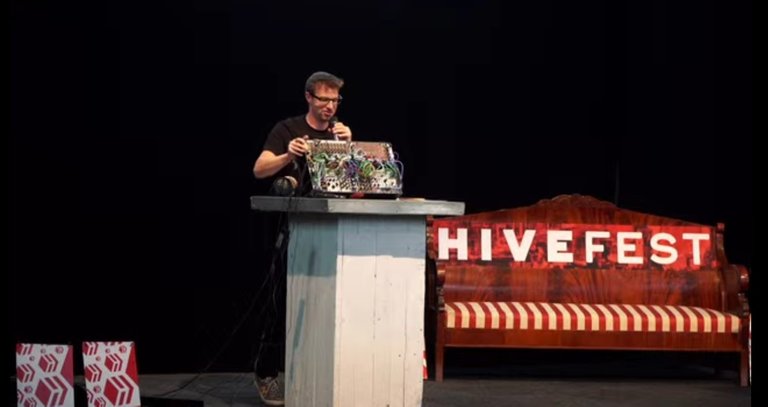 The Conference ended with a contribution that I personally was looking forward to. A long time ago I fell for @tdctunes during a (vimm?) live stream. Actually, I'm not a fan of electronic music, but I don't know what this guy does with his magic sound boxes, his tunes always cast a spell over me!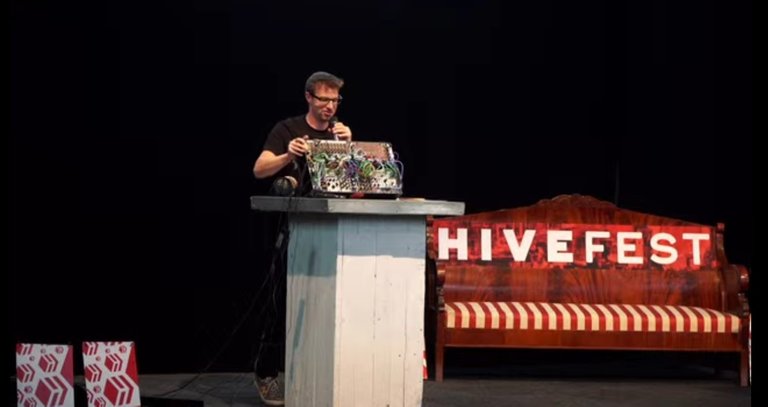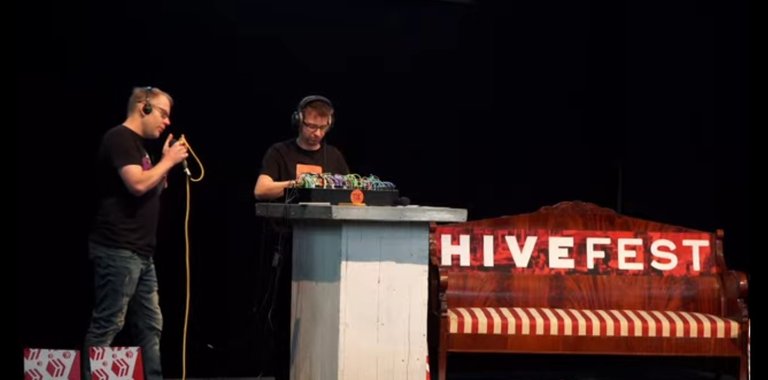 Three tracks were presented, one of them with vocal support from Jux (@risingstar game), a very successful song, I liked it a lot.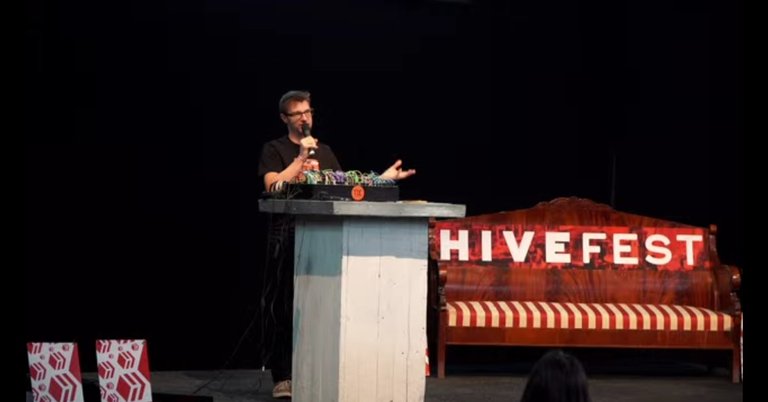 Those were the impressions of these two days of HIVE FEST HOME VIEWING that have remained in my memory. If you missed it, you can still watch the streams now. But the live feeling was really cool. There have also been much more speakers, you find them all and the streams in this post: https://ecency.com/hivefest/@hivefest/hivefest-2022-live-on-air-schedule--streams
---
---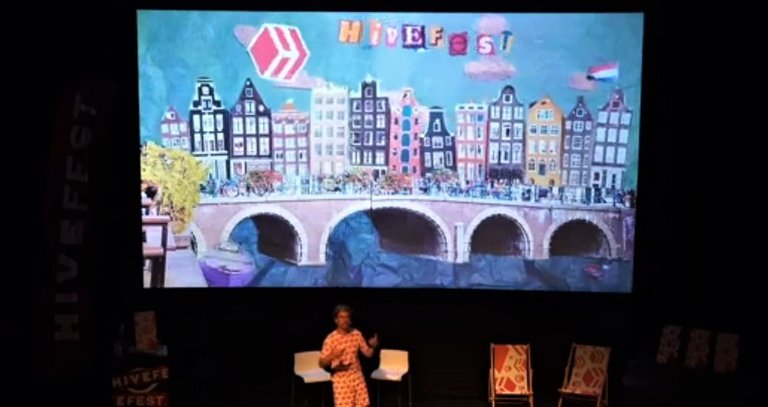 DEUTSCH / GERMAN
Mein HIVE FEST HOME VIEWING Bericht
Die letzten beiden Tagen haben nicht nur unser Leben auf der Blockchain, sondern auch mein reales Leben Großteils bestimmt. HIVE FEST war DAS Thema, wohin man auch schaute, auf die Posts oder in den ecency discord. Ich habe es die meiste Zeit über mein Smartphone verfolgt, dadurch war ich mobil. Streaming über Youtube funktionierte einwandfrei.
Hut ab, @roelandp an dir ist ein Entertainer verloren gegangen! Sehr gut an der Einführugs Rede hat mir gefallen, dass auf die vielen helfenden und unterstützende Communities und Projekte hingewiesen wurde.
Es waren sehr viele interessante Informationen dabei, hier möchte ich aber nur auf die eingehen, die mir persönlich wichtig waren, ich stelle sie hier in der Reihenfolge vor, in der sie auch im HIVE FEST Zeitplan aufgetreten sind:
Hive.io CoreDev
Eine der offiziellen Erwähnungen von @howo aus dem Core Development team informierte uns, dass die HF26 (Hard Fork) für den 11. Oktober 2022 geplant ist.
Die meisten Neuerungen werden uns Blogger nicht direkt betreffen, bis auf eine sehr interessante Sache!
Wie ihr alle wisst, ist es manchmal schwierig für neue User, mit ihren geringen RC aktiv zu werden. Mit dieser Hard Fork nun wird ein System eingeführt, in dem Ressource Credits direkt delegiert werden können! Das ist grandios und wird uns bei der Unterstützung von Newbies sehr helfen!
NFTs für den FRIEDEN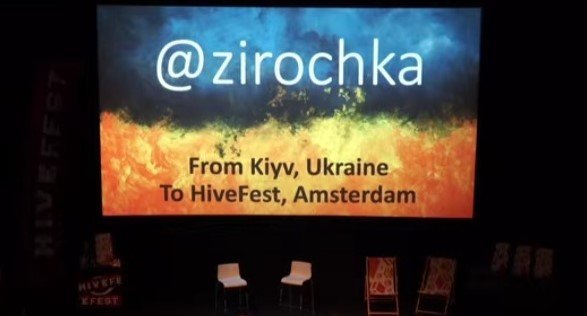 Sehr emotional und berührend war der Bericht über das NFT Projekt für den Frieden. So habe ich mich heute entschlossen zumindest mit einem kleinen Beitrag das Projekt NFT for Peace von Arcange und hivebuzz zu unterstützen und habe so ein Friedens Badge gekauft: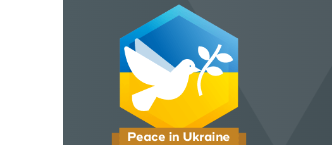 Das geht ganz einfach, ihr geht auf: https://hivebuzz.me , gebt dort euren HIVE Usernamen ein. Dann seht ihr all eure Badges und Aktivitäten, die ihr auf der Chain schon erreicht habt.
Unter NFT for PEACE könnt ihr ein Friedens Badge auswählen, bezahlen einfach mit KeyChain. Einige Minuten später seht ihre das NFT auf der HiveBuzz Seite und habt ein wenig dazu beigetragen, Menschen in der Ukraine zu helfen.

HiQ - das HIVESTYLE Magazine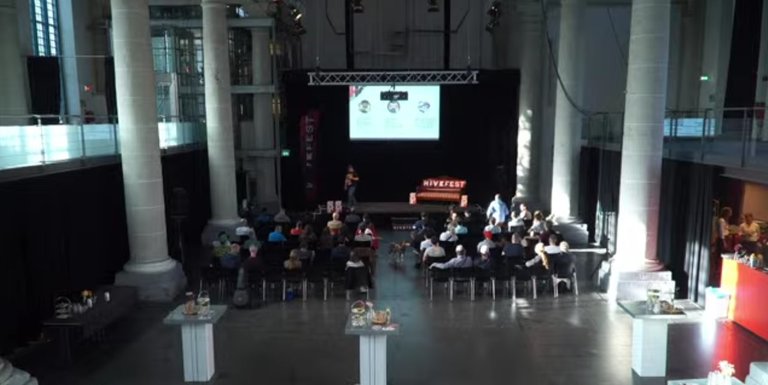 HiQ, unser smartes, stylishes und sexy Magazine auf der HIVE Chain war mit ihrem Team von @mary-me, @smooms und @quekery auf dem HIVE FEST vertreten.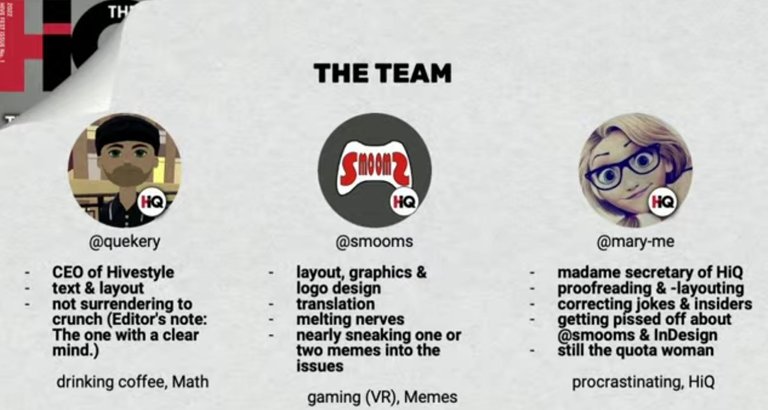 Sie präsentierten die erste Print Ausgabe der Zeitschrift und starteten auch einen Aufruf, dass Redakteure und ein englischer Lektor gesucht werden.
Aktuelle deutsche online Ausgabe:
https://ecency.com/hiq/@hiq/hiq-22-or-smart-stylish-and-sexy-or-printausgabe-zum-selberkaufen-tribe-token-pt-2-hiqs-wars-photography-lovers-uvvm
OCD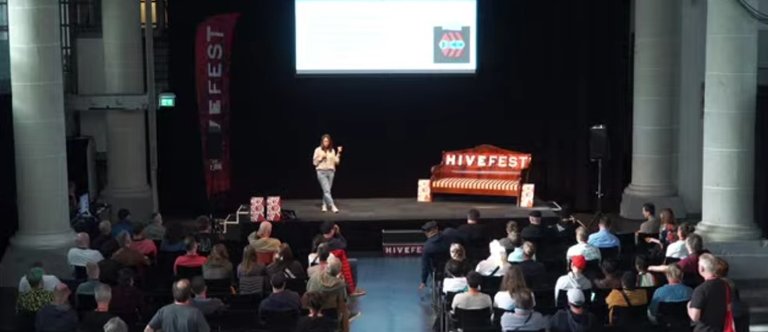 OCD wurde durch @livinguktaiwan präsentiert und ich finde sie hat ihren Job wirklich sehr gut gemacht! Es war sehr interessant, Einblick in die Curation Arbeit von OCD zu erhalten. Neben diesen allgemeinen Informationen über OCD ging es auch um POSH - der Service, mit dem man seine Posts auf Twitter mit HIVE verbinden kann.
Ich selbst hatte jahrelang einen Bogen um Twitter gemacht und erst vor gar nicht langer Zeit einen Twitter Account eröffnet, um eben das POSH Angebot nutzen zu können.
Dazu braucht man einen Twitter Account. Danach kann man hier https://hiveposh.com/ die beiden Universen miteinander verbinden. Mehr Informationen auch unter @poshtoken wobei es gut wäre, einen Erklärungspost dort in den Blog zu pinnen @acidyo ?
Wenn man danach einen HIVE Post auf Twitter teilt und dort den tag #hive benutzt, wird dieser Tweet mit dem HIVE Post gekoppelt. Was mich nun zu einer sehr interessanten Aussage von Livinguktaiwan bringt,
eine Möglichkeit, an die ich bisher nicht gedacht hatte:
Wenn man wirklich guten, aber unterbewerteten Content auf Hive entdeckt, so bietet es sich an, ihn auf diesem Wege zu twittern, denn so besteht die Möglichkeit für einen von uns entdeckten User, von OCD entdeckt zu werden.
Nicht nur OCD unterstützt Newbies, ganz allgemein tauchte bei den Vorträgen immer wieder das Thema auf (zum Beispiel bei Winalab - manncpt, Freechain movie/marketing -lordbutterfly) die Leute nicht nur on board - on hive - zu bringen, sondern sie danach auch auf ihren ersten Schritten und darüber hinaus zu unterstützten.
Wenn man so wie ich seinerzeit wirklich "ganz alleine" ohne einen persönlichen, bekannten Ansprechpartner hier landet, dann kann das ganz schön schwierig sein. Nun, ich hatte das Glück, dass mich die DACH Community recht schnell entdeckt und gefördert hat. Hätte auch anders laufen können.
Es wäre schön, wenn jeder einzelne ein wenig Ausschau hält nach Newbies, wenn jeder einen findet um ihm wirklich über einen längeren Zeitraum zu helfen, dann wäre damit schon viel geholfen.
Rising Star
Die Präsentation hat mit einem kleinen Schauspiel angefangen, ein Strassenmusikant, der von einem Ordnungshüter verjagt wurde.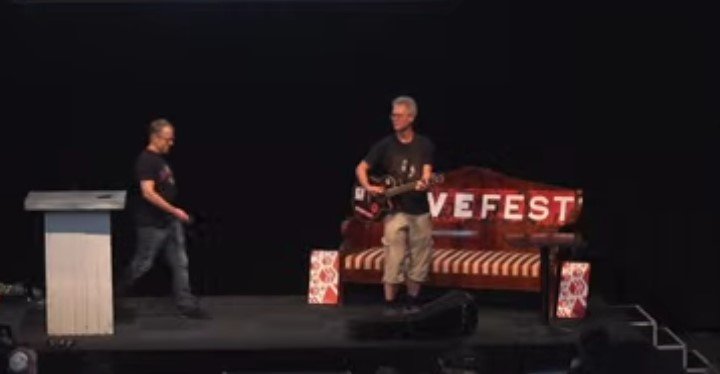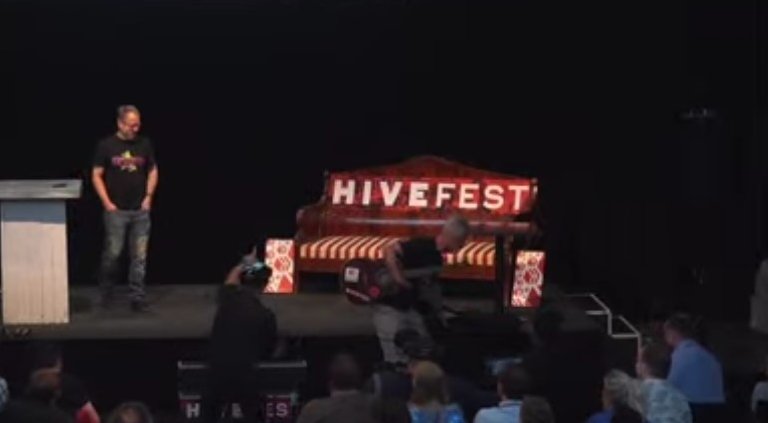 Ja, genau so, wie man eben auch mit dem Rising Star Spiel beginnt. Schön, dass auch betont wurde, das Spiel solle weiterhin immer frei und kostenlos für jeden zugänglich und spielbar sein.
Zukünftig wird es auch eine Erweiterung geben, weg vom "nur ein Spieler" hin zu gemeinsamen Spielen, die auch etwas Strategie erfordern und in Form von sogenannten "RAVES" ausgetragen werden.
TDCtunes - live show
Den Abschluß der Vortragsreihe bildete ein Beitrag, auf den ich mich persönlich schon sehr gefreut hatte. Schon vor längerer Zeit bin ich @tdctunes bei einem (vimm?) live stream verfallen. Eigentlich bin ich kein Freund von elektronischer Musik, aber ich weiß nicht was der Kerl mit diesen elektronischen Boxen macht, seine Tunes ziehen mich immer wieder in den Bann!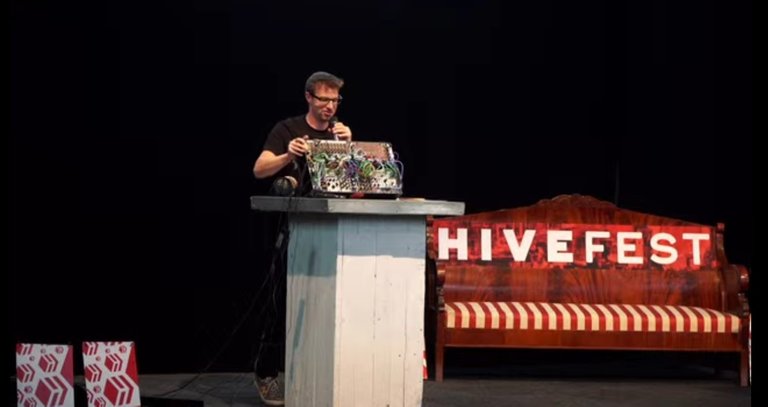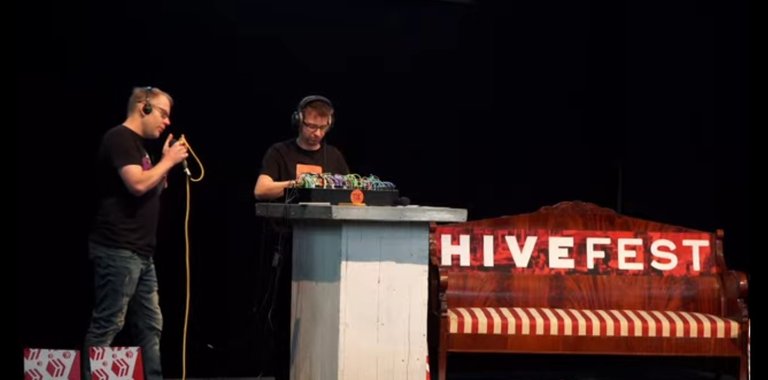 Es wurden drei Stücke präsentiert, bei einem gab es gesangliche Unterstützung von Jux (@risingstar game), ein sehr gelungener Song, gefiel mir gut.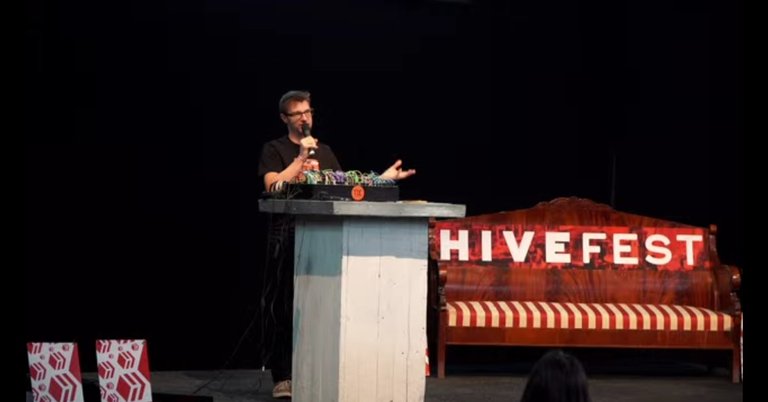 Das waren so die Eindrücke von diesen zwei Tagen HIVE FEST HOME VIEWING die mir in Erinnerung geblieben sind. Wer es verpasst hat, kann die Streams immer noch in Ruhe ansehen. Wobei dieses Live Gefühl schon cool war. Es gab auch noch viel mehr Vorträge, die gesamte Liste und auch die Streams findet ihr hier: @hivefest/hivefest-2022-live-on-air-schedule--streams
---
---

I really loved this second location! Tanks to Roeland and all the volunteers to make this true, also for those who were not in Amsterdam. Yours, B.
---
I am a blogger from Austria, founder of the Hive Memorial Forest Community and admin of the Introduce Your City Community, active in ecency discord and here and there all around this beautiful blockchain.
all screenshots by me from the HIVE FEST stream on YouTube.com and hive.buzz
mostly translated with www.deepl.com (free version)
---
---