The Pink Fairy - Part 3 of a Fairy Tale
(EN/DE) Louisa's story continues and here, my dear readers, you find the third part of my fairy tale for big kids or young at heart adults. Who doesnt know the beginning of the fairytale, you can find the previous chapters here on the chain: PART1 and PART2
As a German-speaking author, I write my texts and stories in German, but afterwards I try to translate them into English as well as possible. I apologize for any mistakes.
I also was asked if I dont want to publish shorter parts, but since it will be a whole book, I think the division into chapters is perfect.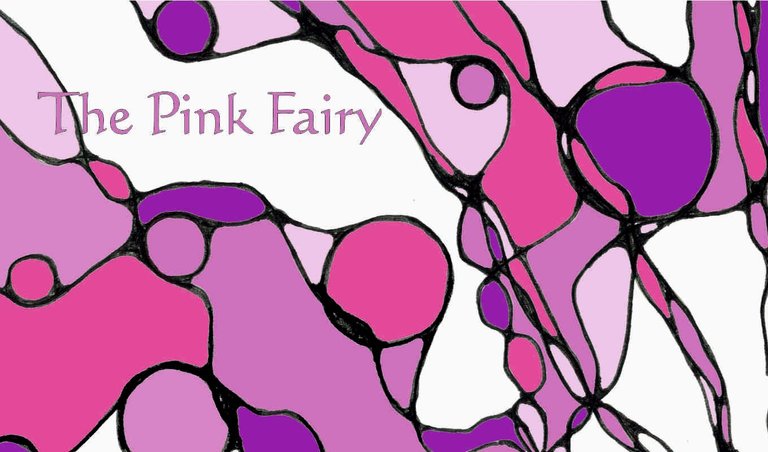 The Pink Fairy - Chapter 3
When Louisa finally arrived at the bank, she was completely frozen and exhausted. Why did she always have to get caught up in some unforeseen troubles? Louisa liked predictability. Planning and regularity did her good. And warmth.
There were only a few customers, so the formalities of handing out the money were quickly completed. But just as Louisa was about to turn toward the exit with relief, a deafening siren sounded.
"I'm sorry, dear customers due to the icy storm the automatic door of the bank makes problems today already during the whole day. It's just a false alarm, but unfortunately all exits are now blocked again" a male voice sounded over the loudspeakers.
"Since when do banks have loudspeakers?" said an old lady next to her and Louisa looked at her perplexed.
A friendly bank employee came to them and led them to some waiting chairs. It wouldn't take too long she assured as she walked around shortly with a tray serving hot coffee.
"Oh how wonderful, I didn't know you had coffee here either! And little cookies, how nice of you!" The old lady exclaimed delightedly.
They took seats on the comfortable waiting chairs in the bank's foyer and Louisa took the book out of her backpack.
"...the water and covered the entire village with a layer of ice."
Yes exactly, Louisa found the thread in the book again and how about the human fairies?
"As dawn broke, the extent of the destruction became visible. Even though the ice had made a magical sheen to it at first, many of the vegetable beds and flower fields in the village had been destroyed. Slowly it had become warmer and the ice melted, but a great deal of mud remained behind, through which the inhabitants of the valley now trudged in wonder.
The fairy was still sitting motionless on her rocky peak, which only made everyone wonder even more. Despite all the strange events, however, they eagerly set to work to clean up. With their familiar bustle, they drove away their anxious thoughts and, if not their usual cheerfulness, at least found their way back to a calming activity.
"What's that beautiful you're reading, dear?"
Louisa blinked as she emerged from her reading world, closed the book and looked at the old lady next to her in confusion.
"Oh, a book about gardens! That's nice, isn't it? You know, I have such a delightful little garden around my cottage, too."
"What makes you think of gardens?" asked Louisa in amazement.
The lady pointed to the cover of the book with a smile and read aloud, "Gardening Made Simple, A Guide for Older Ladies", she read loud.
Louisa looked at the book, which looked the same as before, no not quite. The whole book shimmered incessantly in pink and the picture had changed, everything destroyed by the mud, the cozy fireplace was deserted. But no sign of a gardening title!
What the lady did not seem to bother: "Yes, that's why I'm here in the bank today, you know. Because somehow I can't manage the house and the garden on my own anymore. The banker said I should urgently sell, the real estate prices are just excellent and that would secure me a nice financial cushion for a place in a retirement home."
She didn't sound so cheerful for the last few sentences, but immediately her voice brightened again, "Maybe I should buy this book too, it seems to be very helpful!"
Instinctively Louisa put her hand on the book as if she had to protect it.
"Are you that attached to me already?"
"Nonsense!" it escaped Louisa and the old lady looked at her questioningly, "Would you do me a favor? I'll give you my card! Please get me one of those books, young lady. I'll pay you for your effort, of course. You would be doing me a very big favor and maybe I can find a way to stay in my beloved home! Oh, look! The bank doors are opening again!"
After searching briefly in her purse, she handed Louisa an elegant card with her adress "That would be so incredibly sweet of you. But now I have to go, I have another appointment."
With amazing speed for her age, she hurried to the door and from there still called out, "I'm always home in the afternoons and evenings, I look forward to see you!"
A glance at the book confirmed what Louisa had suspected anyway. It no longer shimmered and the beautiful leather of the cover was empty.
Suddenly she was no longer in such a hurry. She thoughtfully stowed the book in her backpack. She finished the last sip of coffee, then pulled the scarf tightly around her nose and thoughtfully left the bank.
She could see from the business card that Mrs. Maierling, the old Lady, lived near her parents. In a street she knew well from the past. A street full of delightful little houses, gardens full of flowers and old fruit trees. No wonder the banker sensed the deal of a lifetime.
The cloud cover had broken a little and as she stepped in front of the bank a few soothing rays of sunshine came out. Louisa stopped on the sidewalk and enjoyed the warmth.
"Okay, so you want me to go to the police station?" but there was no reply. "Awesome, I'm talking to a book!"
The only response that came, if it was a response, was that the clouds settled back in front of the sun and the cold gained strength once again.
"Oh, that's the thanks I get now for deciding to do something right?" This time an answer surfaced in her mind, but it haunted her all the way to the front steps of the police station:
"Does there always have to be an apparent reward for everything?"
Why haven't public authorities and especially police stations been made more friendly? Do they always need a certain harshness and coldness to act as a controlling body? Louisa's gaze wandered through the reception room. Cold and uncomfortable. Out of fashion hard wooden benches. A reception desk from which the varnish was crumbling. "Our old world is crumbling" came to her mind when an official finally appeared to routinely ask her what she wanted. I wonder how many times he had asked that question. If she could have, she would have just run away now, but who runs away from a police station? All right, then, I'll do what the book asks me to do.
"I didn't ask for anything!"
"That comment wasn't very helpful now, thank you very much."
The policeman was getting impatient. You could tell from his voice that his patience and friendliness were hanging by a very thin thread: "So, what can I help you with, or are you just going to keep talking to yourself here?"
Louisa explained why she had come. Because of the accident last night in front of her house. That there had been an scuffle and she would like to make a quick statement about what she had observed.
"Yeah, quick won't do it though." came the sullen reply, "Street, time?" Slowly he noted down the data, Kind of slow strangely, as if he was thinking hard about something.
"License plate numbers of the vehicles involved?" His voice finally sounded loud and with his usual authority.
"Why the license plates?"
"I thought you said you witnessed the accident."
"Yeah, no. I only heard the accident, that is, the noise. But after that..."
"So you want to testify to an accident you only heard?"
"No, I..." again the policeman cut her off, "So listen, that's no good, it wouldn't have done any good anyway, because you could have spared yourself a false statement to protect that tramp. You know that false testimony is punishable by law and you can't do something like that?"
Louisa stared at him, speechless.
"Well then, I have now saved you from greater harm, be grateful that I will not pursue this any further and the matter is hereby ended for you."
Louisa no longer understood the world, what was happening here? She had not described with a word what the young man in the hood had looked like. But obviously the policeman seemed to know about the matter.
"If they hear from your friend tell him it's better he turns himself in. He won't last long on the run in this weather anyway!"
"He's not my friend, I don't even know him. I just wanted to give my testimony..."
"Do you have the address and phone number of this person?"
"No, I don't... I don't even know him!"
"Now listen!" thundered the receptionist, so that Louisa instinctively ducked her head, "This Markus is a very calculating, evil person. He probably just talked you into believing that you had seen something. So better break off all contact with this good-for-nothing!"
He pulled out his notepad again and looked at her briskly, "What was your name again?"
With all his learned authority, he was now clearly trying to intimidate Louisa.
The tide was turning, for by now Louisa had regained her composure in the face of the strange events. She took a deep breath and while consciously making herself taller than she was, she pronounced her name very loudly and clearly. Knowing full well that the policeman would immediately recognize her father's name and also perceive the resemblance between father and daughter if she acted in such a confident manner.
"Splendid, that was a good move! You have talent!"
"Oh come on, that was pure self-defense. And genes are not talent."
"I'm so proud of you!"
"Now shut up, I need to think!"
While the words were spinning around in Louisa's mind, silence had fallen on the other side of the counter. A pale police officer stood there, unsure of what to do next.
An officer who had been sitting at one of the desks in the back had now become aware of her and approached to find out the reason for the commotion.
So, in a firm voice, Louisa explained again, "I just want to give my statement about an incident I witnessed yesterday in front of my house." She looked challengingly at the plainclothes officer and added, "But something about it doesn't seem to please your colleague."
"The case has long been solved, there's nothing to add," the policeman stuttered.
"Wow you are a good policeman and a judge at the same time, if you consider a case to be cleared up and closed so easily within 12 hours, practically overnight?" Louisa had become louder than she wanted, but this unsympathetic guy, who thought he had every right in the world with his uniform, simply infuriated her.
The civilian officer was now getting nervous too and looked around the room. Too many of the other people waiting for something had now already become attentive and were listening with interest to the conversation.
"Young lady, I would strongly advise you to leave now and let the matter rest before we take you into custody here for causing a disturbance in the police station. I think the colleague has taken your details, so leave now."
Louisa gasped, "Disturbance?" she repeated, stunned.
"But, you don't know who..." the uniformed policeman wanted to object now, but the other one cut him off and looked angrily at Louisa: "Out, now!"
She didn't need to be told twice. Glad that the second policeman now pressed the door opener and the buzzing of the door lock sounded, she hurried off. Ignoring the icy storm that greeted her outside, she first just had to run away to gain distance from this incident. Even the book seemed speechless, while Louisa wanted to get away from this place as quickly as possible.
---
---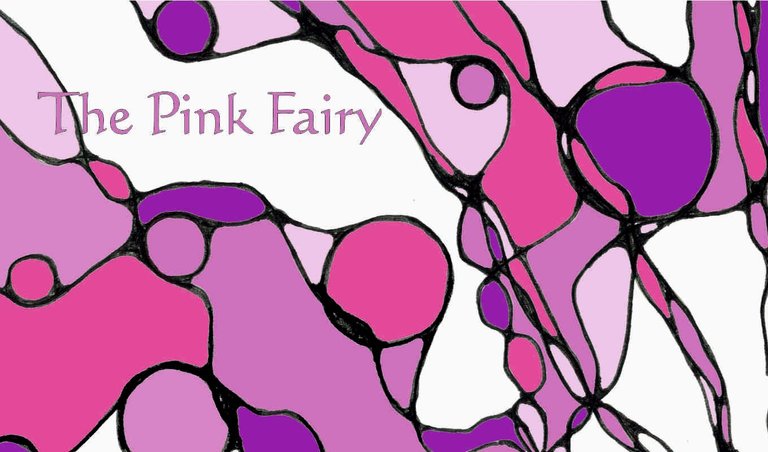 DEUTSCH / GERMAN
Die Geschichte geht weiter und hier, meine lieben Leser, ist nun endlich der dritte Teil meines Märchens für große Kinder oder junggebliebene Erwachsene.
Ich wurde gefragt, ob ich nicht kürzere Teile veröffentlichen will, aber da es insgesamt ja ein ganzes Buch werden soll, denke ich die Einteilung in Kapitel ist perfekt. Wer den Anfang des Märchens noch nicht kennt, die vorherigen Kapitel findet ihr: PART1 und PART2
The Pink Fairy - Kapitel 3
Als Louisa endlich in der Bank ankam war sie völlig durchgefroren und erschöpft. Warum nur musste sie immer wieder in irgendwelche unvorhergesehen Dinge verwickelt werden? Louisa mochte Vorhersehbarkeit. Planung und Regelmäßigkeit taten ihr gut. Und Wärme.
Es waren nur wenige Kunden da und somit waren die Formalitäten zur Abgabe des Geldes rasch erledigt. Doch gerade, als sich Louisa nun erleichtert dem Ausgang zuwenden wollte ertönte eine ohrenbetäubende Sirene.
"Es tut mir leid, werte Kunden durch den eisigen Sturm macht die automatische Türe der Bank heute schon während des ganzen Tages Probleme. Es ist nur ein falscher Alarm, aber leider sind sämtliche Ausgänge nun wieder blockiert" ertönte eine männliche Stimme über die Lautsprecher.
"Seit wann haben Banken Lautsprecher?" sagte eine alte Dame neben ihr und Louisa sah sie ratlos an.
Eine freundliche Bankangestellte kam zu ihnen und führte sie zu ein paar Wartestühlen. Es würde nicht allzu lange dauern versicherte sie als sie kurz darauf mit einem Tablett herumging und heißen Kaffee servierte.
"Oh wie wunderbar, ich wusste auch nicht, dass Sie Kaffee hier haben! Und kleine Kekse, wie nett von Ihnen!" rief die alte Dame erfreut aus.
Sie nahmen auf den gemütlichen Wartestühlen im Foyer der Bank platz und Louisa holte das Buch aus dem Rucksack.
"...das Wasser und überzog das gesamte Dorf mit einer Eisschicht."
Ja genau, fand Louisa den Faden im Buch wieder und wie war das mit den Menschenfeen?
"Als es Dämmerte wurde das Ausmaß der Zerstörung sichtbar. Auch wenn das Eis anfangs noch einen zauberhaften Glanz gehabt hatte, so waren doch viele der Gemüsebeete und Blumenfelder im Dorf zerstört worden. Langsam war es wärmer geworden und das Eis schmolz, aber zurück blieb sehr viel Schlamm, durch den die Bewohner des Tales nun verwundert stapften.
Die Fee saß immer noch reglos auf ihrer Felsspitze, was alle nur noch mehr verwunderte. Trotz all der merkwürdigen Ereignisse machten sie sich aber eifrig ans Werk um aufzuräumen. Mit der ihnen vertrauten Geschäftigkeit vertrieben sie ihre sorgenvollen Gedanken und fanden, wenn auch nicht in ihre gewohnte Fröhlichkeit, so immerhin in eine beruhigende Tätigkeit zurück."
"Was lesen Sie denn da schönes?"
Louisa blinzelte als sie aus ihrer Lesewelt wieder auftauchte, schlug das Buch zu und sah die alte Dame neben sich verwirrt an.
"Ach, ein Buch über Gärten! Das ist doch schön. Wissen Sie, ich habe auch so einen entzückenden kleinen Garten rund um mein Häuschen."
"Wie kommen Sie auf Gärten?", fragte Louisa erstaunt.
Die Dame zeigte lächelnd auf den Umschlag des Buches und las vor: "Gartenpflege einfach gemacht, ein Ratgeber für ältere Damen" las sie laut vor. Louisa blickte erstaunt auf das Buch, das aussah wie zuvor, nein nicht ganz. Das ganze Buch schimmerte unaufhörlich in rosa und das Bild hatte sich verändert, alles vom Schlamm zerstört, der gemütliche Feuerplatz war verwüstet und menschenleer. Aber keine Spur von einem Gartenpflege Titel!
Was die Dame nicht weiter zu stören schien: "Ja deswegen bin ich heute auch hier in der Bank, wissen Sie. Weil ich das irgendwie alleine nicht mehr schaffe mit dem Haus und dem Garten. Der Banker meinte ich sollte dringend verkaufen, die Immobilienpreise sind gerade hervorragend und das würde mir einen schönen Finanzpolster für einen Platz in einem Altersheim sichern."
Bei den letzten Sätzen klang sie nicht mehr so fröhlich, doch gleich hellte sich ihre Stimme wieder auf: "Vielleicht sollte ich mir auch dieses Buch kaufen, es scheint sehr hilfreich zu sein!"
Instinktiv legte Louisa die Hand auf das Buch, als müsse sie es beschützen.
"Hängst du schon so sehr an mir?"
"Papperlapapp!", entwischte es Louisa und die alte Dame sah sie fragend an: "Würden Sie mir einen Gefallen tun? Ich gebe ihnen meine Visitenkarte! Bitte besorgen Sie mir doch so ein Buch, junge Dame. Ich bezahle Sie natürlich auch für ihren Aufwand. Sie würden mir einen sehr großen Gefallen tun und vielleicht finde ich eine Möglichkeit weiterhin in meinem geliebtem Zuhause bleiben zu können! Oh, sehen Sie! Die Banktüren öffnen sich wieder!"
Nachdem sie kurz in ihrer Handtasche gesucht hatte überreichte sie Louisa eine elegante Visitenkarte "Das wäre so unglaublich lieb von Ihnen. Aber jetzt muss ich los, ich habe noch einen Termin!"
Mit einer für ihr Alter erstaunlichen Schnelligkeit eilte sie zur Türe und rief von dort noch: "Ich bin nachmittags und abends immer zu Hause, ich freue mich auf Sie!"
Ein Blick auf das Buch bestätigte was Louisa ohnehin vermutet hatte. Es schimmerte nicht mehr und das schöne Leder des Einbandes war leer.
Plötzlich hatte sie es auch gar nicht mehr so eilig. Bedächtig verstaute sie das Buch in ihrem Rucksack. Sie trank noch den letzten Schluck Kaffee aus, dann zog sie sich den Schal fest um die Nase und verließ nachdenklich die Bank.
Der Visitenkarte konnte sie entnehmen, dass Frau Maierling, die alte Dame, in der Nähe ihrer Eltern wohnte. In einer Straße, die sie von früher gut kannte. Eine Straße voll mit entzückenden kleinen Häuschen, Gärten voller Blumen und alter Obstbäume. Kein Wunder, dass der Banker das Geschäft seines Lebens witterte.
Die Wolkendecke hatte ein wenig aufgerissen und als sie vor die Bank trat kamen ein paar wohltuende Sonnenstrahlen hervor. Louisa blieb auf dem Gehweg stehen und genoss die Wärme.
"Okay, du willst also, dass ich zum Polizeirevier gehe?", doch es kam keine Antwort. "Wahnsinn, ich rede mit einem Buch!"
Die einzige Reaktion die kam, wenn es denn eine Reaktion war, bestand darin, dass die Wolken sich wieder vor die Sonne legten und die Kälte erneut an Kraft gewann.
"Ach, das ist jetzt das Dankeschön dafür, dass ich mich entschlossen habe etwas richtig zu machen?" Diesmal tauchte eine Antwort in ihrem Geist auf, doch diese verfolgte sie bis vor die Stufen zum Polizeirevier.
"Muss es denn immer gleich eine augenscheinliche Belohnung für alles geben?"
Warum wurden öffentliche Behörden und vor allem Polizeistationen eigentlich nicht freundlicher gestaltet? Braucht es immer eine gewisse Härte und Kälte, um als kontrollierendes Organ zu agieren? Louisas Blick schweifte durch den Empfangsraum. Kalt und ungemütlich. Aus der Mode gekommene harte Holzbänke. Eine Empfangstheke von der der Lack abbröckelte. "Unsere alte Welt zerbröckelt" kam ihr in den Sinn, als endlich ein Beamter erschien um sie routiniert zu fragen, was sie wolle. Wie oft er diese Frage wohl schon gestellt hatte? Hätte sie gekonnt, so wäre sie jetzt einfach davongelaufen, doch wer läuft schon aus einem Polizeirevier? Also gut, dann mache ich eben was das Buch von mir verlangt.
"Ich habe nichts verlangt!"
"Dieser Kommentar war jetzt nicht gerade hilfreich, danke auch."
Der Polizist wurde langsam ungeduldig. Man merkte seiner Stimme an, dass seine Geduld und Freundlichkeit nur noch an einem sehr dünnen Faden hingen: "Also, womit kann ich ihnen helfen, oder wollen sie hier weiterhin nur Selbstgespräche führen?"
Louisa erklärte, weshalb sie gekommen war. Wegen dem Unfall gestern Nacht vor ihrem Haus. Dass es dabei einen Streit gegeben hatte und sie gerne eine schnelle Aussage darüber, was sie beobachtet hatte, machen würde.
"Ja, schnell wird das aber nicht gehen." kam die mürrische Antwort, "Straße, Uhrzeit?" Langsam notierte er sich die Daten, irgendwie zu langsam, merkwürdig, als würde er intensiv über etwas nachdenken.
"Kennzeichen der verwickelten Fahrzeuge?" Erklang seine Stimme schließlich laut und in gewohnter Autorität.
"Warum denn die Kennzeichen?"
"Sie sagten doch, sie hätten den Unfall beobachtet."
"Ja, nein. Den Unfall habe ich nur gehört, also den Krach. Aber danach..."
"Sie wollen also einen Unfall bezeugen, den sie nur gehört haben?"
"Nein, ich..." wieder schnitte der Polizist ihr das Wort ab: "Also hören Sie, das ist nicht gut, das hätte ja ohnehin nichts gebracht, denn eine Falschaussage um diesen Landstreicher zu schützen hätten Sie sich ruhig sparen können. Sie wissen, dass Falschaussagen strafbar sind und sie so etwas nicht machen dürfen?"
Louisa starrte ihn sprachlos an.
"Nun gut, dann habe ich Sie jetzt vor größerem Schaden bewahrt, seien sie dankbar, dass ich das nicht weiter verfolgen werde und die Angelegenheit hiermit für Sie beendet ist."
Louisa verstand die Welt nicht mehr, was geschah hier? Sie hatte mit keinem Wort beschrieben, wie der junge Mann mit der Kapuze ausgesehen hatte. Doch offensichtlich schien der Polizist von der Sache zu wissen.
"Wenn sie von ihrem Freund hören sagen Sie ihm, es ist besser, er stellt sich. Lange hält er es auf der Flucht bei diesem Wetter ohnehin nicht durch!"
"Er ist nicht mein Freund, ich kenne ihn doch gar nicht. Ich wollte nur meine Aussage..."
"Haben sie Adresse und Telefonnummer besagter Person?"
"Nein, ich habe .. ich kenne ihn doch gar nicht!"
"Jetzt hören Sie mal!", donnerte es über den Empfangstresen, so dass Louisa instinktiv den Kopf einzog, "Dieser Markus ist ein ganz berechnender, böser Mensch. Bestimmt hat er Ihnen das nur eingeredet, dass sie etwas gesehen hätten. Also besser, sie brechen jeden Kontakt zu diesem Taugenichts ab!"
Er zog nochmal seinen Notizblock hervor und sah sie forsch an: "Wie war nochmal Ihr Name?"
Mit all seiner erlernten Autorität versuchte er nun eindeutig, Louisa einzuschüchtern.
Das Blatt wendete sich, denn mittlerweile hatte Louisa sich ob der merkwürdigen Ereignisse wieder gefangen. Sie atmete tief durch und während sie sich bewusst größer machte, als sie war, sprach sie ihren Namen sehr laut und deutlich aus. Wohl wissend, dass der Polizist den Namen ihres Vaters sofort erkennen und auch die Ähnlichkeit zwischen Vater und Tochter wahrnehmen würde, wenn sie in solch selbstbewusster weise auftrat.
"Herrlich, das war ein guter Schachzug! Du hast Talent!"
"Ach was, das war reine Notwehr. Und Gene sind kein Talent."
"Ich bin so stolz auf dich!"
"Jetzt sei ruhig, ich muss nachdenken!"
Während sich die Worte in Louisas Gedanken überschlugen, war es auf der anderen Seite des Tresens still geworden. Ein blasser Polizist stand dort und war sich nicht sicher, was er nun unternehmen sollte.
Ein Beamter, der an einem der Schreibtische im Hintergrund gesessen hatte war nun auf sie aufmerksam geworden und näherte sich um den Grund der Aufregung zu erfahren.
Mit fester Stimme erklärte Louisa also nochmals: "Ich will einfach nur meine Aussage zu einem Vorfall, den ich gestern vor meinem Haus beobachtet habe, machen." Sie sah den zivil gekleideten Beamten herausfordernd an und fügte hinzu: "Aber irgendetwas daran scheint Ihrem Kollegen nicht zu gefallen."
"Der Fall ist doch längst geklärt, da gibt es nichts hinzuzufügen." stotterte nun der Polizist.
"Da sind Sie aber ein guter Polizist und ein Richter zugleich, wenn sie innerhalb von 12 Stunden, quasi über Nacht, einen Fall so einfach für geklärt und abgeschlossen erachten?" Louisa war lauter geworden, als sie wollte, aber dieser unsympathische Kerl, der dachte er hätte mit seiner Uniform jedes Recht der Welt, brachte sie einfach in Rage.
Der zivile Beamte wurde nun auch nervös und sah sich im Raum um. Zu viele der anderen Menschen, die auf etwas warteten waren nun schon aufmerksam geworden und lauschten interessiert dem Gespräch.
"Junge Dame, ich würde ihnen jetzt dringend empfehlen, jetzt zu gehen und die Sache auf sich beruhen zu lassen, bevor wie sie hier wegen Unruhestiftung im Polizeirevier in Gewahrsam nehmen. Ich denke, der Kollege hat ihre Daten aufgenommen, also gehen sie jetzt."
Louisa schnappte nach Luft "Unruhestiftung?" wiederholte sie fassungslos.
"Aber, du weißt doch gar nicht, wer.." wollte der uniformierte Polizist nun einwenden, doch der andere schnitt ihm das Wort ab und sah Louisa zornig an: "Raus, jetzt!"
Das ließ diese sich nicht zweimal sagen. Froh, dass der zweite Polizist nun den Türöffner drückte und das Summen des Türschlosses erklang, eilte sie los. Den eisigen Sturm ignorierend, der sie draußen empfing, musste sie erst einmal einfach nur vor sich hin laufen, um Abstand zu diesem Vorfall zu gewinnen. Sogar das Buch schien sprachlos zu sein, während Louisa so schnell wie möglich weg von diesem Ort wollte.
---
---
Fortsetzung folgt, ich hoffe es hat euch gefallen :-) Eure Beeber
To be continued. I really hope you liked reading this and wanna tag @merit.ahama and @dreemsteem who, as I think, want to know how the story goes on.
I hope you enjoyed reading :-) Yours, Beeber
text and picture by @beeber
mostly translated with www.deepl.com
---
---