What if we all would Speak One Native Language?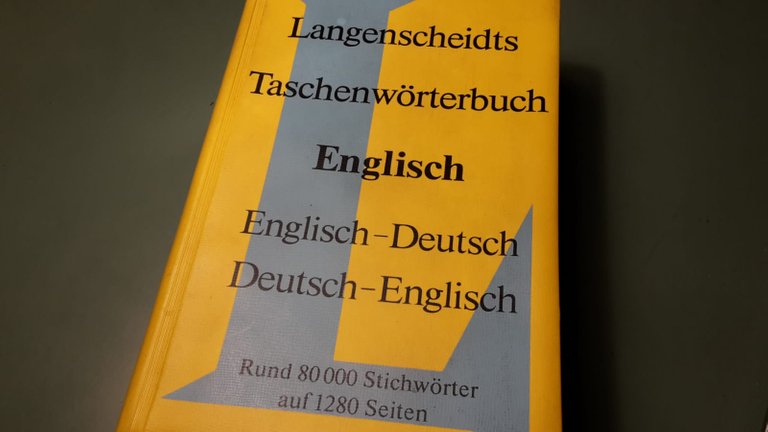 ( EN / DE ) Often I would like to just write something to get it off my chest here on Chain, but I keep running into the point of having a problem with the language. Just earlier I read a touching text from @dreemsteem and realized I can't really reply to her as profoundly as I would like. And I also realize that the translations, which deepl.com is very helpful with, don't always express what I would like to say. Should I run comments through a translator now too? That would feel very strange though.
I know this is a dilemma many non-native English speakers face and I know just as well that I'm not the first to ask myself these questions. I've also met quite a few now who have switched completely to English and no longer write in their native language. But I think that's a pity, because the German-speaking community will never become really big?
Well, then it's better to learn English, some of you might think. But it's not that easy at my age ;-) And it already starts before writing, that you think about a topic, that some sentences or word snippets come to your mind. So at least with me it's like that, that it takes a while until the contribution is ripe to be written down. Sometimes I find out that I'm already thinking up articles in English. Not a good idea for me to create meaningful, effective sentences.
In the end, it seems to me, both the German and the English text always suffer. And that is a pity. Not to mention the enormous additional effort. It is not done with a simple copy and paste to translate a text from German into English. You have to go through the whole text again and change parts of the translation that seem strange.
Anyway, then this thought came to me, for which I don't know an answer:
What would our world be like if we all spoke the same mother tongue? Would we understand each other better? Or would it not change anything about all the misunderstandings that keep happening?
And a direct question to my English speaking readers, would be:
How many strange phrases and mistakes are actually in my postings? Do you find it strange to read such sentences?
So much for my thoughts on late Saturday night / early Sunday morning :-) Yours B.
Translated with www.DeepL.com/Translator (free version)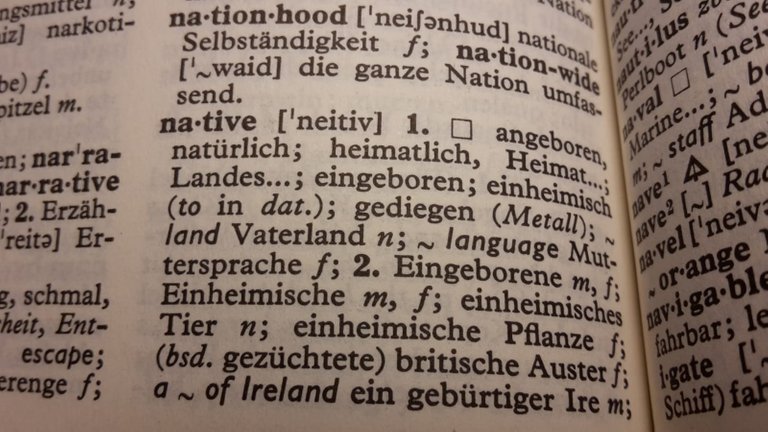 ---
---
DEUTSCH / GERMAN
Oft würde ich gerne einfach nur etwas schreiben, um es loszuwerden hier auf der Chain, aber ich stoße immer wieder an den Punkt, dass ich dabei ein Problem mit der Sprache gibt. Gerade vorhin habe ich einen berührenden Text von @dreemsteem gelesen und festgestellt, ich kann ihr nicht wirklich so tiefsinnig antworten, wie ich es gerne würde. Und ich merke auch, dass die Übersetzungen, bei denen deepl.com sehr hilfreich ist, nicht immer das ausdrücken, was ich gerne sagen würde. Soll ich jetzt auch noch Kommentare durch einen Übersetzer laufen lassen? Das würde sich allerdings sehr merkwürdig anfühlen.
Ich weiß, das ist ein Dilemma in dem viele nicht native Englisch sprechende Leute stecken und genauso gut weiß ich, dass ich nicht die Erste bin, die sich diese Fragen stellt. Ich habe nun auch schon etliche getroffen, die völlig auf Englisch umgestiegen sind und nicht mehr in ihrer Muttersprache schreiben. Das wiederum finde ich aber auch schade, denn so wird ja die deutschsprachige Gemeinschaft nie wirklich groß werden können?
Ja dann lern halt besser Englisch wird sich der eine oder andere jetzt vielleicht denken. Aber so einfach ist das auch nicht in meinem Alter ;-) Und es fängt ja schon vor dem Schreiben an, dass man sich Gedanken um ein Thema macht, dass einem manche Sätze oder Wortfetzen dazu einfallen. Also zumindest bei mir ist das so, dass es eine Weile dauert bis der Beitrag reif ist niedergeschrieben zu werden. Manchmal stelle ich neuerdings auch fest, dass ich mir Artikel schon auf Englisch ausdenke. Keine gute Idee für mich um gehaltvolle, wirksame Sätze zu kreieren.
Am Ende scheint mir, leidet immer beides, sowohl der deutsche als auch der englische Text. Und das ist schade. Ganz abgesehen von dem enormen Mehraufwand. Es ist nicht einfach mit einem Copy and Paste getan um einen Text vom Deutschen ins Englische zu übersetzen. Man muss ja doch nochmal den gesamten Text durchsehen und merkwürdig erscheinende Übersetzungsteile verändern.
Jedenfalls kam mir dann dieser Gedanke, auf den ich keine Antwort kenne:
Wie wäre unsere Welt, wenn wir alle dieselbe Muttersprache sprächen? Würden wir uns besser verstehen? Oder würde es nichts ändern an all den Missverständnissen, die es immer wieder gibt?
Und eine direkte Frage an meine Englisch sprechenden Leser, wäre:
Wieviele sonderbare Formulierungen und Fehler sind eigentlich in meinen Postings enthalten? Findet ihr das merkwürdig, solche Sätze zu lesen?
Soweit meine Gedanken zur späten Samstag Nacht / frühem Sonntag morgen :-) Eure B.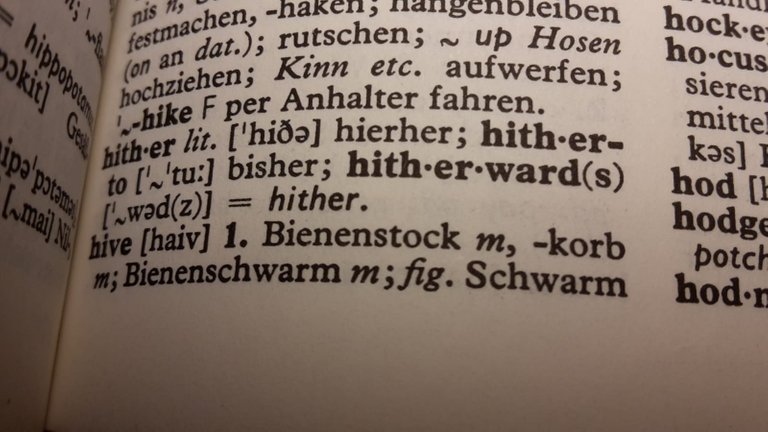 all photos by @beeber
---
---