Chaos Legion impact in ranked

Hello everyone! 👻👻👻
I am here again to share my first impressions of how #ChaosLegion has changed ranked dynamics. As the launch was produced in a middle of a season, the present one is the first with ranked points reset. If I had to summarize it in a single paragraph this would be:
Chaos Legion has balanced every single battle, multiplying possibilities and forcing players to think seriously about which team they will select because every single detail counts
I finished my last season with almost 1.900 ranking points in Silver 3. With the reset, I was in 500 hundred ranked points and it has taken me 3 days of tough battles to rank in Silver 3 again. Some quick conclusions that can be applied for Bronze II-I:
All 4 mana new splinters have changed all the game mechanics (making fire hit stronger, powerful debuffs for death, the water turned his tactics to more physical damage, earth to magic, and ranged to life).
Earth 🧝🏽 and Death 🧛🏽‍♀️ Splinters got 2 creatures with thorns (shadow mode) that are battle changers.
Earth 🧝🏽 has a powerful magic army in his battle plan
Water 🧙🏽 has turned more physical damage with Deeplurker shining overall.
Every army has access to low budget creatures (0 and 1 mana), that can be used to buy time for other DPS to reach their objectives
And overall, every detail counts!
Finally, I will present you a couple of examples of what I meant:
Mirror match won by the position of the creatures: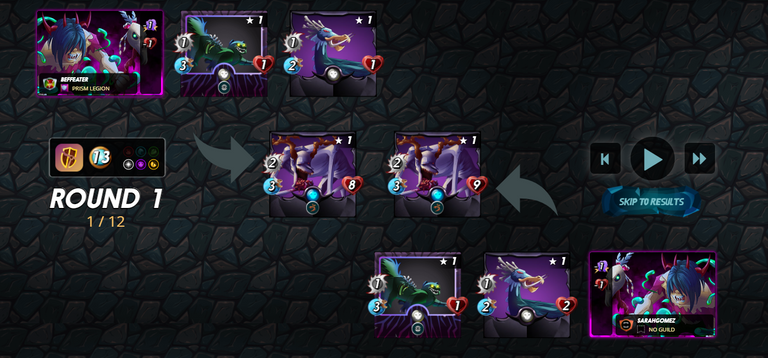 battle
Time buyers and understanding battle conditions is more crytical than ever: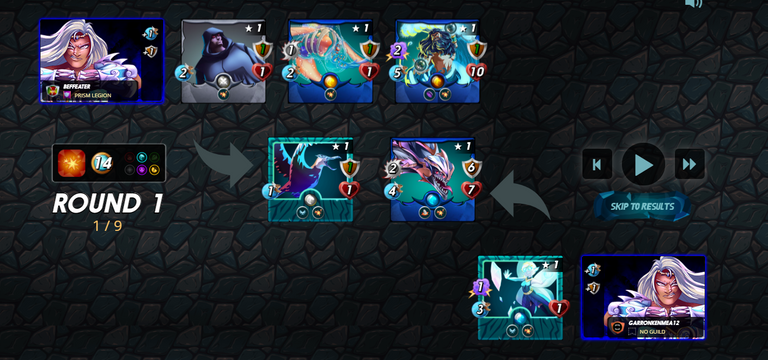 )
battle
Finally I will add a coulple of financial indicators that in my opinion will control the health of the game:
56.64% of SPS Suplly is staked


300k users last 24 hours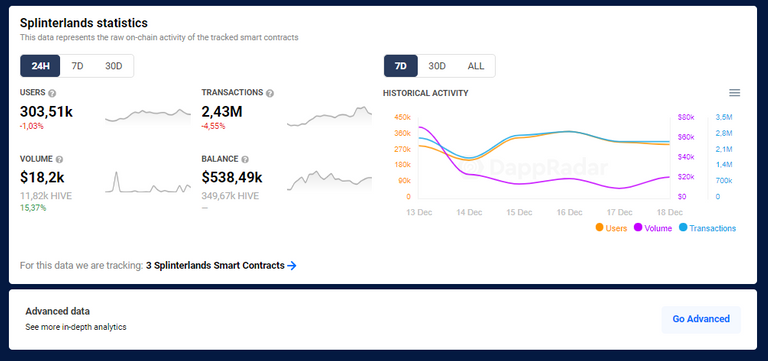 DapRadar
Thanks for reading! If you are interested in playing Splinterlands I leave you here a quick guide and my referral lynk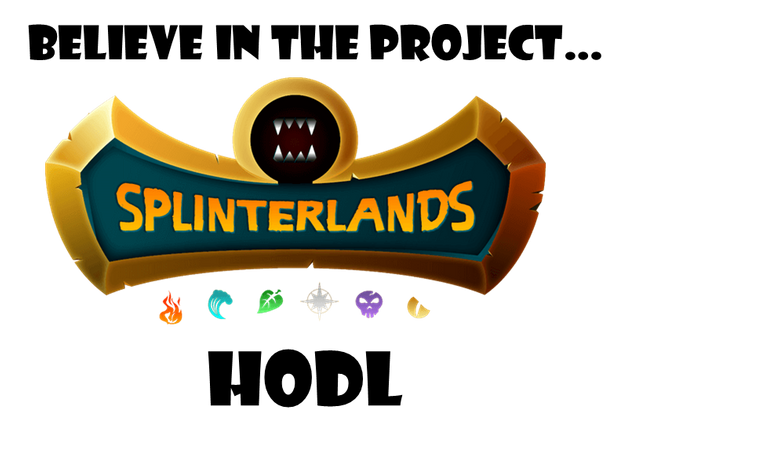 ---
---