Quick guide of SWAP Tokens = Extra Cards!!

Hello, my fellow Splinters!!!
First of all, I wish all the luck 🍀, health,💪 and prosperity 🤙 to all the community and their families. Things have gone a little bit complicated in Covid19 terms in Barcelona (as everywhere right now). I hope all of you have a Merry Christmas 🎅🏻 and an Excellent 2022 full of battles and Chaos Legion!
In this post I will show you how new Swap functionality works in the Hive Engine, and how I recollect the fruit of my efforts as a content creator
#Splinterlands offers an easy way for all of us to get introduced to the crypto world. By acquiring the 10$ Spellbook, a Hive account is created with the same name. Once you get Hive KeyChain synchronized you can manage your assets. The great part of Splinterlands community knows in-game assets (DEC - a token that is generated in every ranked win and allows you to buy cards, upgrade your guild,... Credits - stable coins 1000 Credits = 1$, SPS - token governance. #Splinterlands rewards their players with the SPS airdrop.
When I landed on this game (September 2021), I loved how deep in strategy is and at the same time how fast can you battle everywhere. What I ignored and is what today I love most is the community. Hive community is getting stronger day by day and offers a chance that if people get involved in creating content.
In these 3 months I've been rewarded with main token content SPT (I've managed to get 7.000 #SPT that are worth today 28$ - and also participate in my SPS airdrop). But also I've been rewarded another token that I can transform into #Splinterlands assets thanks to the SWAP functionality. It works like the figure I show you: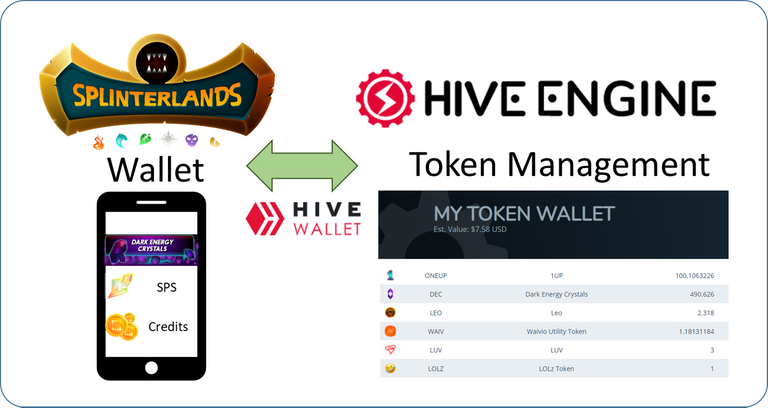 As you can see in My Token wallet there's actually 7.59$ with 490 DEC. I will change my 2.318 Leo's to DEC. Pressing the SWAP access you get into the SWAP functionality: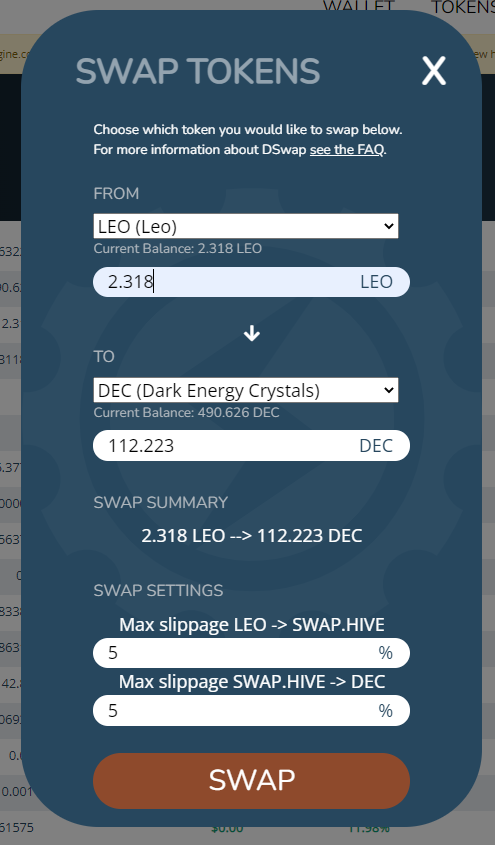 When the transaction is updated Hive Engine show you the Swap Requests status: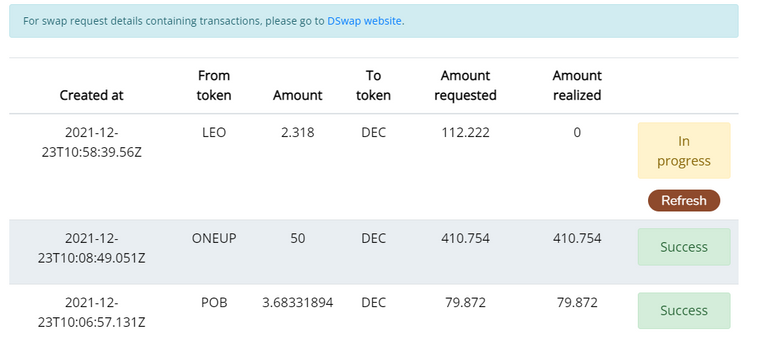 My 112 DEC are added to my balance:

Finally I will send them to the game. selecting Hive Engine Wallet and the quantity you want to transfer in: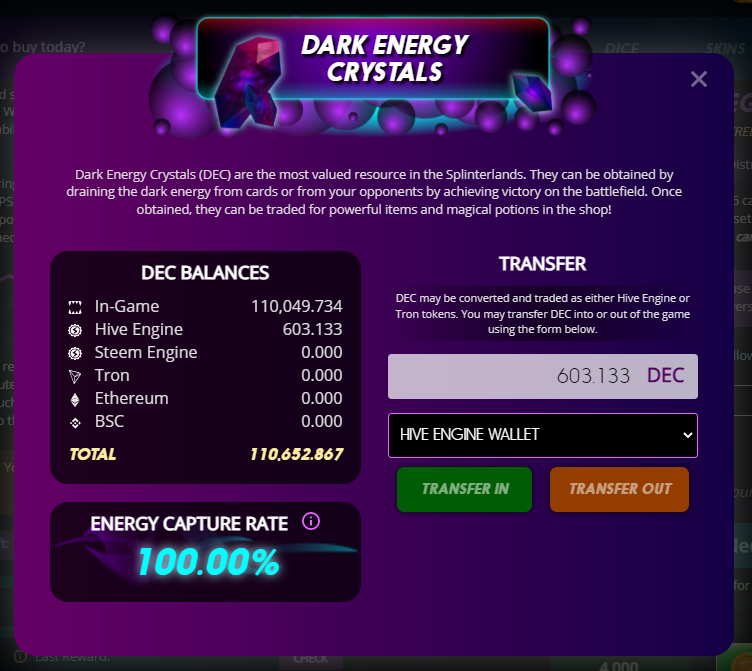 What I like more from this humble quantity is that is the fruit of my efforts as a cotent creator. I hope this post encourages everyone to create his/her own content. I've decided to buy 6 Deeplurker with my earnings: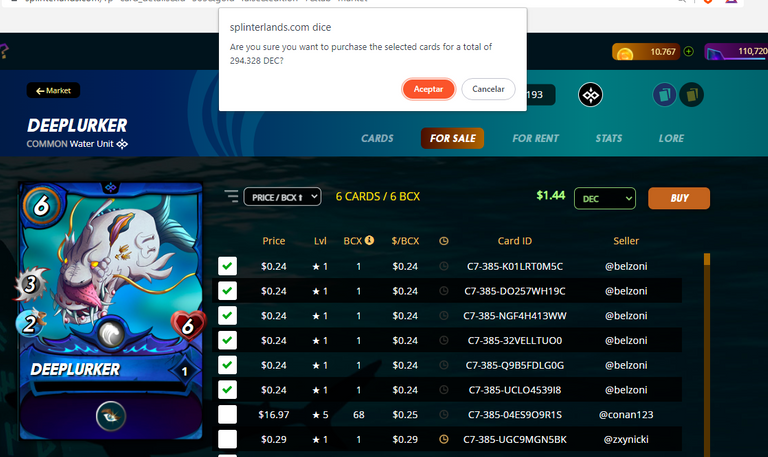 As always, this post only offers personal thoughts about my next steps. This is not financial advice. Everyone has to take her/his own decisions. And only invest money that you can afford to lose.
Thanks for reading!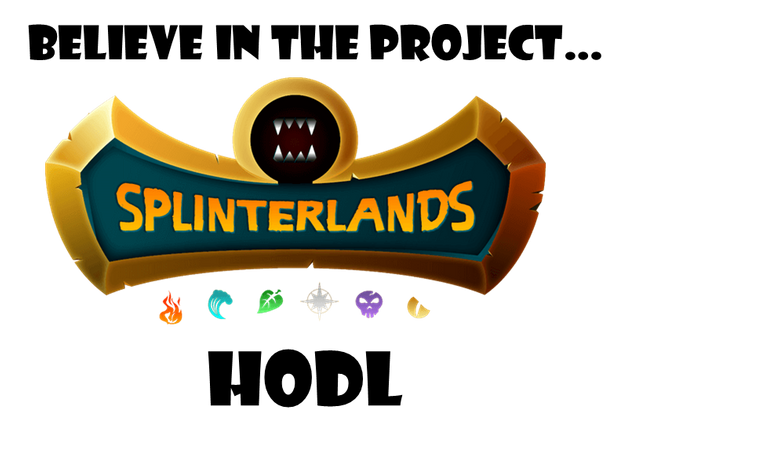 ---
---