Leo Finance - Tokenomics improvements proposals
LEO Tokenomics is a great widget showing a glimpse of the LEO mechanics and how the supply is divided amongst the entire ecosystem. It gives quite a bit of information about the staked, liquid and liquidity pool on the LEO token. For some of you, it might pass unnoticed, so I intend to emphasize it and propose some improvements that could benefit us all.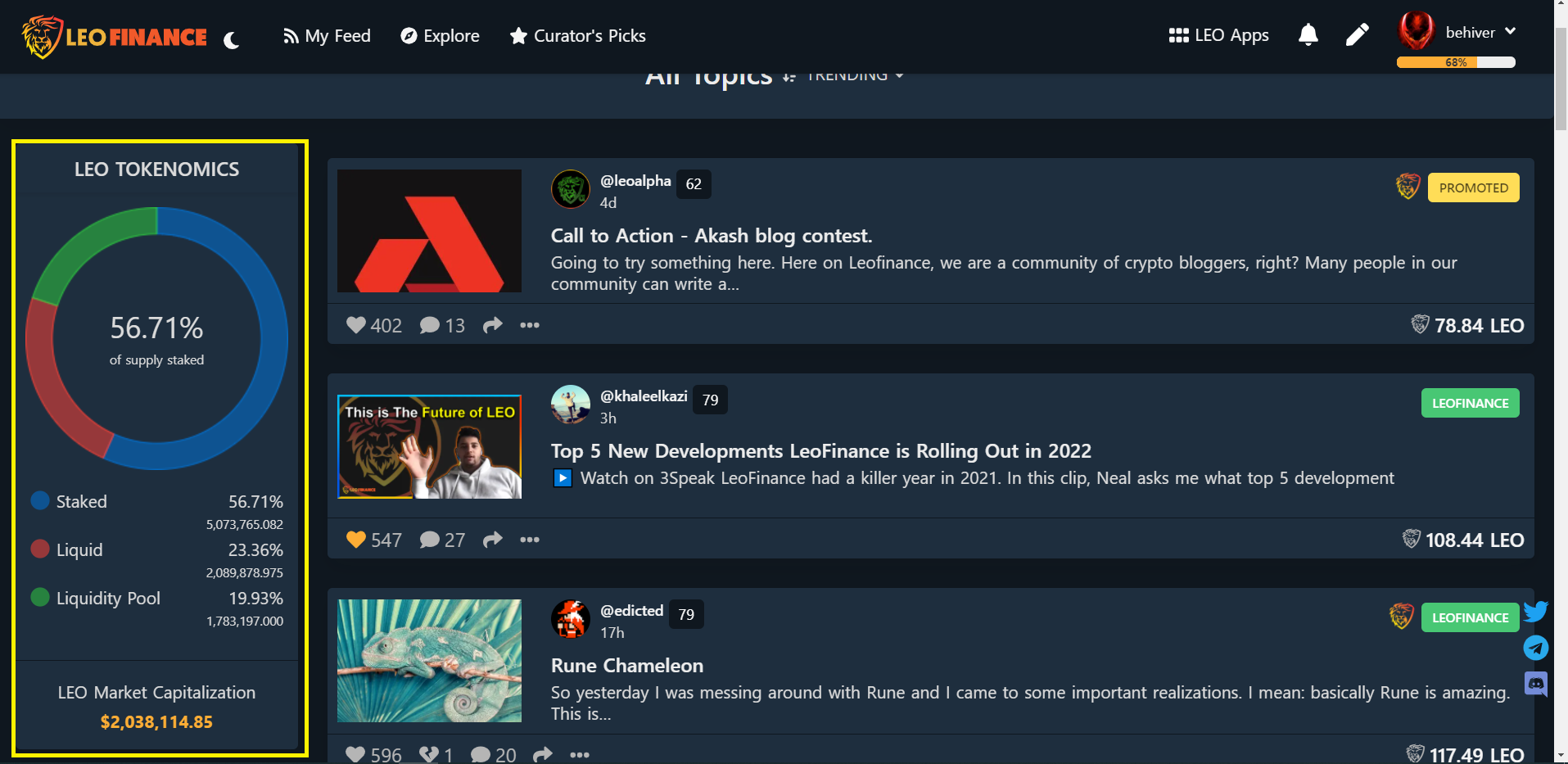 The current Leo Tokenomics widgets present the following information on the LEO token:
Staked: 56.71% or 5,073,765.082 LEO
Liquid: 23.36% or 2,089,878.975 LEO
Liquidity Pool (Wrapped LEO in LP): 19.93% or 1,783,197.000
All that is summarized within a graphical circular representation to see the distribution of the LEO tokens. In addition to that, we have another sweet piece of information on the LEO Market Capitalization which stands at the moment at $2,038,114.85. This is also present on the LeoPedia (https://leopedia.io/explainer/) which shows this community market value.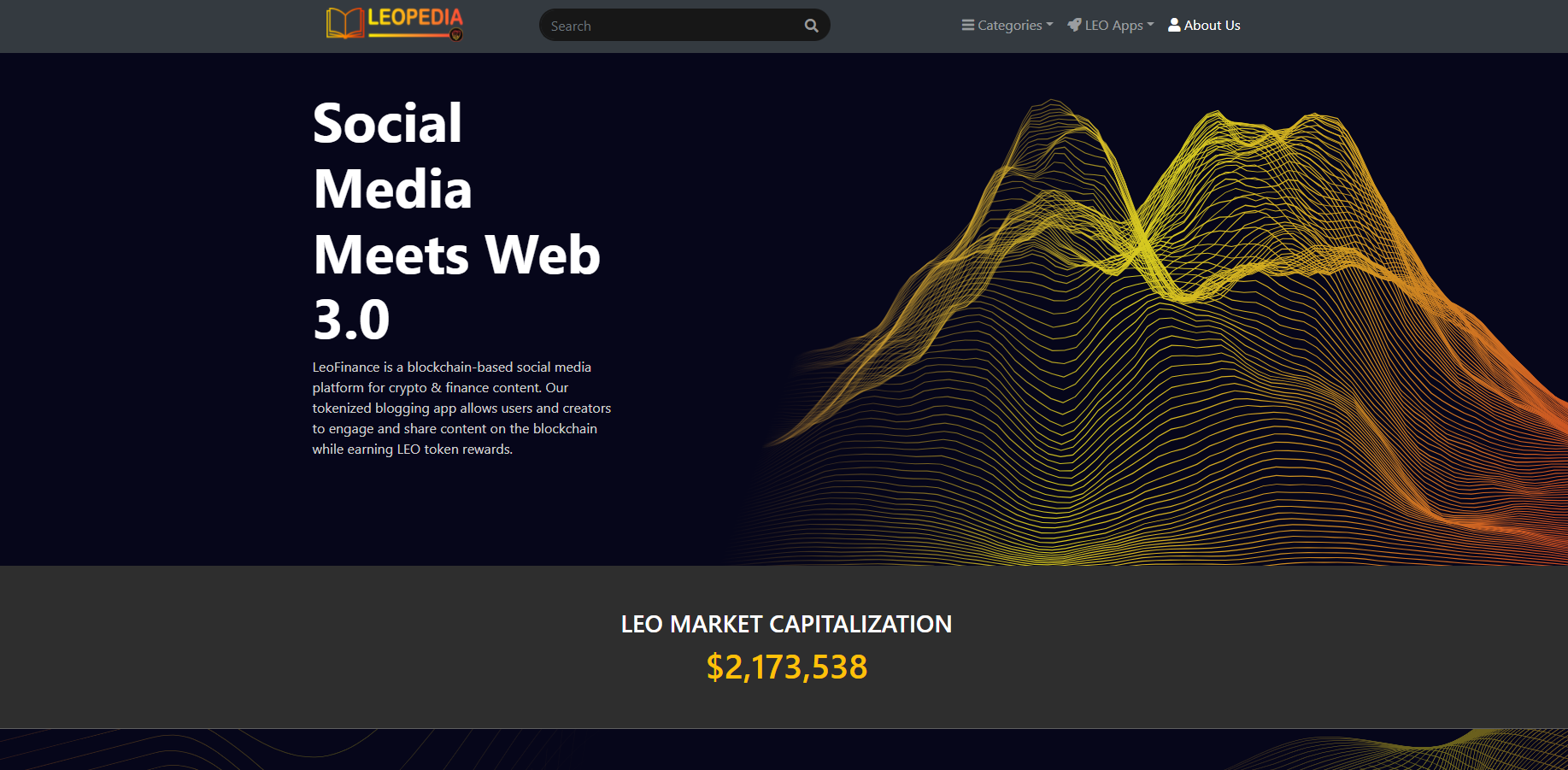 Going over the current LEO Tokenomics there are some improvements that I would like to propose for future developments. Here is a list of those:
Synchronize the value of Leo Market Capitalization in both the Leo Tokenomics and LeoPedia as currently, they are differently
Include in the LEO Tokenomics wrapping to other bridges like BSC (bLEO was launched quite a time ago and I think it should be reflected as well)
Consider including also future wrapped LEO through other bridges like the announced Polygon one
A different approach from extending the current Leo Tokenomics widget would be to consolidate this information and more into a Leo Finance Dashboard with all its tokens and mechanics. I would place that within the Leo Finance - Wallet section and maybe have a quick link to it. With more projects kicking in and this ecosystem expanding it is important to present the right information for others to see the tokenomics for this whole ecosystem. Things are evolving and we need to keep up the pace with them and get everything in sync as a well oiled machine.
Posted Using LeoFinance Beta
---
---