Back to mining Cub, Ledger difficulties, and feeling confident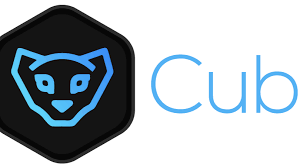 After putting some thought into it, I've decided to start farming cub again. I'm slowly racking up LP tokens and will be reinvesting all the profit.
Many people say that the Cub/BNB pool is the safest, particularly with impermanent losses being an issue. However, it has a lower multiplier than Cub/BUSD pool, so I decided to go with the latter.
It's really weird getting back into the game because of the hack and all. It kind of feels wierd using these same applications that burned me so hard but I ain't no quitter.
I got in 783 LP tokens on Cub to start my journey. Its a far cry from the 1891 LP tokens that I lost but this is a good start.
My plan for the next couple of weeks will be to buy more LP tokens and increase my mining activities. I intend to combine blogging and mining to increase my LP tokens.
It's a pretty simple strategy where I will be accumulating my post rewards for two weeks and then converting it to BUSD, then pool it on Cubfinance.
As I always say, one of my biggest financial goals is to make money and then make money with money that I made.
Some difficulties
To be able to use the pool, I had to go through a longer process that involves an exchange. It's a process that I'd have rather avoided but I didn't find an alternative.
In the past, we could just buy Leo, swap it for Bleo and then exchange it for BUSD or BNB. Now I don't even know if that option is available anymore because I didn't see Bleo in the option of tokens on the Pancakeswap end of things.
The other difficulty I experienced was using my Ledger wallet to confirm transactions. However, once I figured it out, it all went smoothly.
Not going to lie, it felt really good to perform transactions that are very secure. I still have mixed feelings because I didn't want to experience this but at the same time, it's life and we all have to learn lessons.
Now I'm back farming cub and will be growing my portfolio. I now have the platform and security to go even harder than before, and I aim to do it better than I ever did.
Posted Using LeoFinance Beta
---
---