Bearing the Bear narket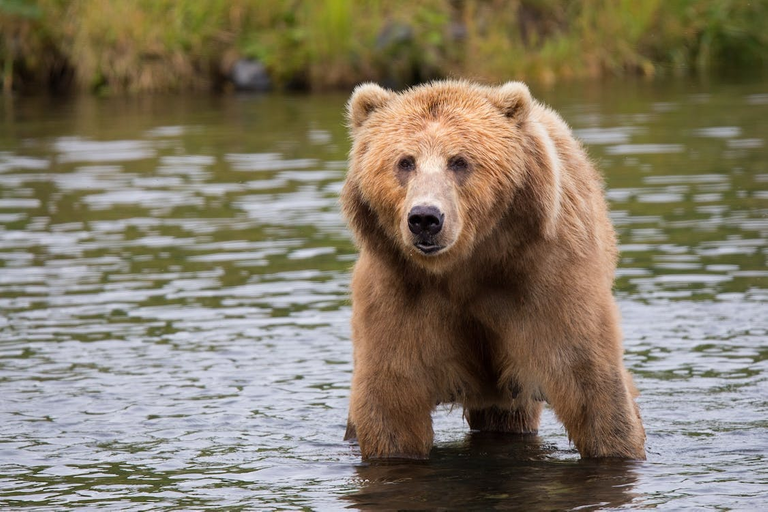 Things have been relatively rough in the crypto market, as we see Bitcoin trading at lows we haven't seen in many months. I've not really been keeping up with activities in the general crypto market but I know for sure that things aren't exactly going well these days.
Hive has been below 50 cents on numerous occasions and depending on the exchange you trade on, it could actually be trading below the aforementioned rate right now. That's not what we want to see but when you think about the general state of the market, I guess we can just be grateful to have Hive at this level.
I often talk about perspective when it comes to the crypto market because there's a tendency to get carried away by recent activities. In reality, there's a lot more to the current situation and while it might hurt in isolation, in the bigger picture, things aren't quite as bad as they may seem.
As mentioned earlier, we've had Hive trading around 50 cents for a couple of days now. This is a period that coincides with the horrible state of the market and despite the widespread dumping, Hive and a couple of other strong community-backed assets have held their ground.
Even at the current rate of Hive, there's hardly any reason to panic. Yes there will be the usual McDonalds memes popping up everywhere but when you think about it, things aren't bad, they're not just as good as many hoped it will be.
I guess one reason why I hardly panic because of market activities is because I've seen this whole dance before. In dire cases, it could feel like your heart is about to rip its way out of your chest and beat you with a stick because of the dump.
WHen you've experienced maximum pain before, you'll know that when pain reaches critical levels, the only thing that comes next is relief.
Now you could see this publication and say it is me trying to inject a bit of copium into my veins. WHile you might be correct, it still doesn't deviate from the fact that we're not necessarily in "uncharted" territory and the pain you feel today still has the potential to transform into pleasure.
Simply surviving
Bearing the bear market requires a lot of soul searching and digging deep to unearth the sage in you. If you panic or make any hasty decision, you could end up regretting it further down the line and that's something you don't want to recommend.
So, if this is your bear market, keep in mind that the pain you feel isn't new and while there will be some level of culture shock from the situation, it is also a perfectly normal occurrence in the crypto market.
For whatever little it is worth, the crypto market isn't the only one affected in these torrid times. Stocks, ETFs and all them other tradFi things are all getting their asses kicked as well. All I'm saying is that while it is sparse consolation, you can just hold on to the fact that we're at least, all getting fucked together.

Posted Using LeoFinance Beta
---
---