Can blockchain games compete with traditional games? ///Spellbook Giveaway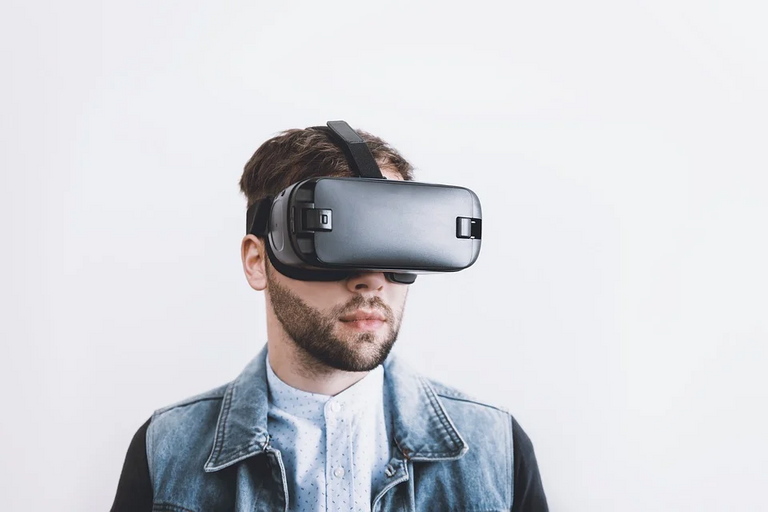 The interest in blockchain gaming is rising every day but considering how things hare today, it's safe to say that we're still a long way from attracting the general populace.
As blockchain games continue to evolve and improve their experience, they're heading down the right path. The problem is that, in terms of gaming experience and quality of the game as a whole, blockchain games still have a long way to go.
As a certain tweet proclaimed, the gaming industry is in 2021, and blockchain games are still stuck in 1995.
It's not so hard to understand where this sentiment is coming from when you take a gander at the difference between a game like Axie infinity and Call of duty.
Both COD and AI are interactive games but while one is a MMORPG that features sophisticated weapons, high-tech vehicles, and mechanisms, the other just features tiny things on the screen that are very expensive.
The price is a problem
Some blockchain games are better than others in terms of gameplay, and the cost of onboarding. For example, you can play Splinterlands for absolutely free, but the free mode doesn't allow you to enjoy the entire suit.
So, for a fee of $10, you can enjoy everything that Splinterlands has to offer. Once again, if you compare that to COD warzone, brawlhalla, or Rocket league on PS4 that's absolutely free, you get an idea about the price problem.
For what it's worth though, Splinterlands offers a lot more value to players. That's awesome in its own right but doesn't particularly contribute to the actual gaming experience.
Focus on games and not the blockchain
I feel like I've mentioned this before but there seems to be a lot of emphasis on the business side of blockchain games.
Blockchain games are very concerned about the business and giving their investors something to smile to the bank about.
On the other side of the coin, traditional gaming platforms focus on improving the gaming experience for players. They want people to get addicted to their games, and play all day.
There's hope
I believe blockchain games will evolve over time and there are signs to show this.
For example, Splinterlands is already down the path of improvement, as they're expanding the game and introducing lands into the mix.
In the near future, it's very possible. That Splinterlands will evolve the games and assets into a more sophisticated and visually appealing battle sequence.
Thanks to the introduction of land and the expansion, it is also very likely that the game will evolve into a full-scale VR game and incorporate VR glasses like Oculus or PSVR to improve the fun.
Also, the Splinterlands lore will continuously get expanded, like we're seeing with chaos legion and these new characters will improve the gaming experience.
Splinterlands can do all of this and still retain the earning potential that the game offers. These are just my suggestions but in reality, it's actually very possible to achieve these things and more.
Summary and giveaway
Blockchain gaming has incorporated NFTs and the underlying technology of blockchain to produce entertainment that pays.
The play to earn movement is gaining popularity but all that will be for nothing if we can't improve the actual gaming experience.
Traditional gaming popularity proves that people will rather play a fun game and earn nothing than play a boring blockchain game that could make them rich.
If we're taking blockchain games to the next level, we have to be daring and adventurous. Throw all caution to the wind, and go hard in the evolution of the games.
I know it will take a while but it's very possible. Blockchain gaming is the future of gaming, but before we can truly achieve that status, the actual games have to start looking futuristic.
Giveaway
Just like the past two weeks, all comments on this publication are thrown into a raffle draw and the winner gets a summoner spellbook sponsorship.
Thank you for reading and good luck.
Contact & Support
Discord: belemo#9593
Twitter: https://twitter.com/belemo__
Telegram: uncleskipper
Email: [email protected]
ETH and BSC wallet: 0xC75E34E3ee9a343041B3322E1bD97b4940Ed721d
Bitcoin Address: bc1q635vre2jj9zhde9cyvflyz4h9c0p57gg3s3yre

Posted Using LeoFinance Beta
---
---