Central Bank of Nigeria launches the eNaira but what's the point?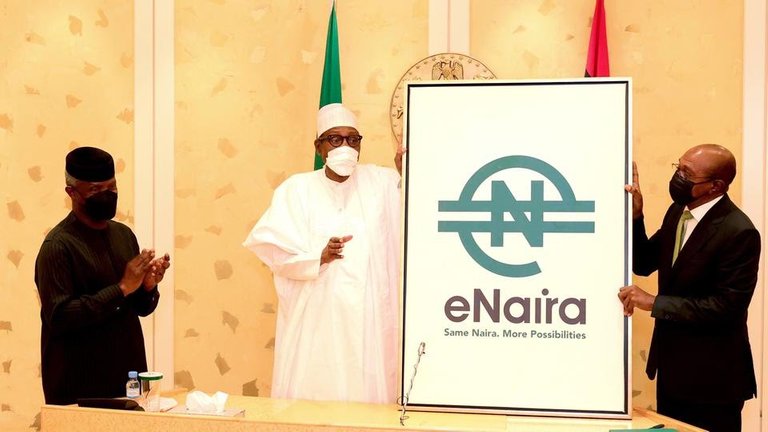 The Nigerian currency just went into full digital mode, as the country launched the enaira. It's a move that was motivated by the country's need for crypto but I fail to see the purpose of it.
Just like China, another anti-crypto government, Nigeria has launched our very own CBDC. The launch instantly catapults Nigeria to the second position of the list of countries using "blockchain-based" digital currency.
It is a rather fascinating concept to me because I fail to see the bigger picture behind the launch of the CBDC. However, not to be completely negative, I understand that it will facilitate remittances in the country, even though we technically have a solid remittance system already.
A quick look at the specs and details of the launch will show that there's really no point in downloading the e-wallet. In fact, my tinfoil hat part of my mind is telling me that this is just a ploy to track citizens.
According to the information I've gotten, the e-wallet will hold the eNaira, which is basically Naira. Also, the claim is that it will be run on a blockchain.
"Blockchain" currency
Perhaps it's run on a blockchain but it's not as transparent and will be run on a closed-ended source code. So, in essence, it's basically just a bank.
Also, everything about the project is managed by the central bank, and this includes the minting of new notes. So this means there's no financial inclusion for the populace.
Perhaps I was being too optimistic to expect one of the most corrupt governments in the history of the country to create a transparent financial tool. However, I wanted to think that it will differ from the system we already have now.
In my head, I was thinking that it's possible for people with naira staked or some similar mechanism to participate in the minting and running of the "blockchain" part of the economy.
It turns out that it's just the same old shit, with banks getting the final say in your access to the mobile wallet.
Does it affect crypto?
In the official unveiling, cryptocurrencies weren't mentioned and so this is just a deduction.
I suspect that CBDCs are boomer government officials' feeble attempt to leverage blockchain technology. Since they're used to insulting our intelligence though, they would never make it transparent and allow participation of the people.
So looking at this CBDC now that's somehow leveraging blockchain technology, I fail to see how it is going to be of any concern to the millions of Nigerians already invested in crypto.
There's literally no reason to use the e-wallet, since, for starters, it's just a wallet that holds naira. Also, it doesn't actually create access to investment opportunities.
Why would I stop staking Cub tokens or holding DEC, then move my assets to some dumb ass eNaira wallet? How's this going to be good for the economy?
It's a crappy wallet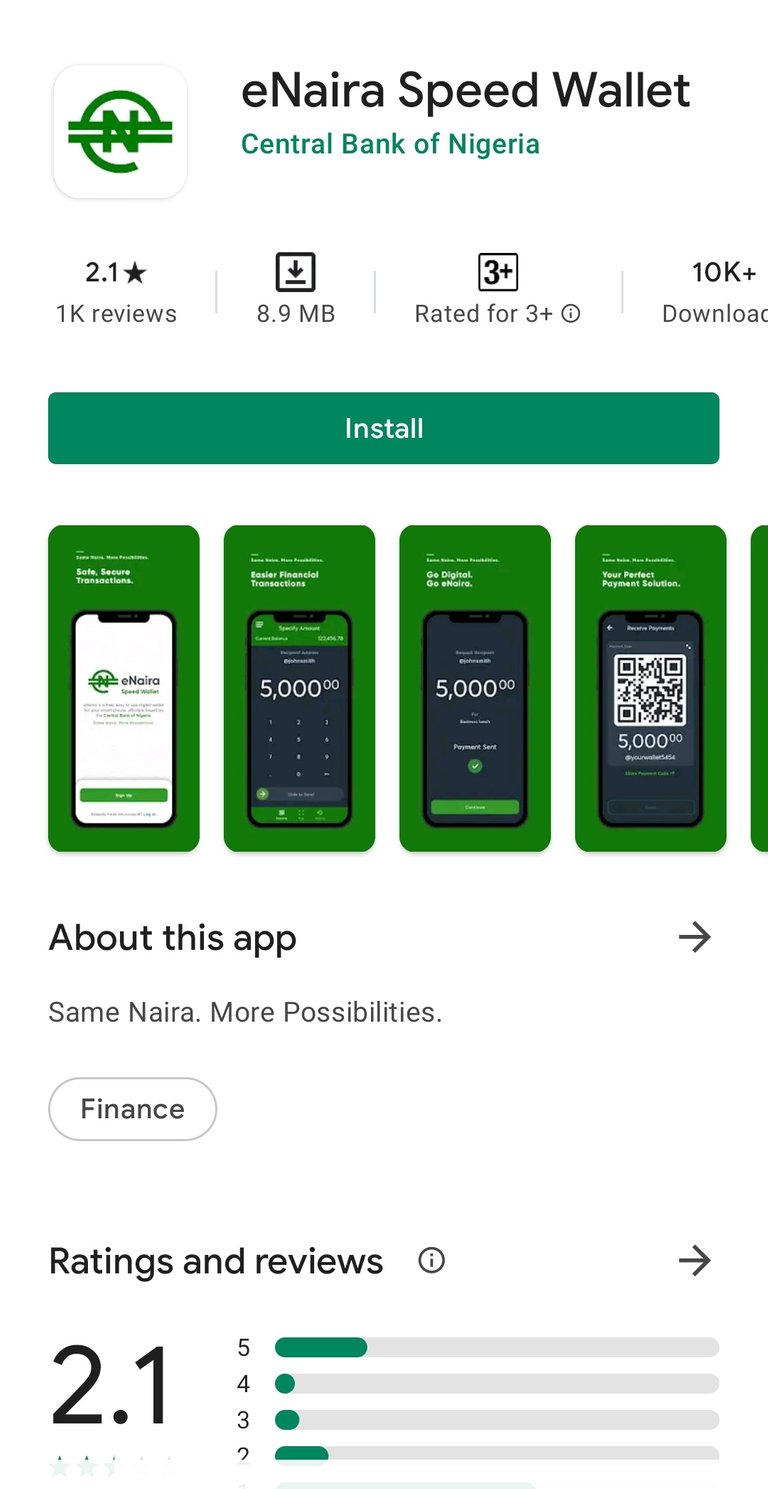 As if being a pointless development wasn't good enough, it's also a crappy application on its own.
I was caught in the middle of registering or not because I also suspect that one day they'll force it down our throat and the police might beat me up for not having it. So I checked it out on playstore and the reviews made me lose interest in it altogether.
So what we have is a pointless application that might improve remittances in the future but doesn't actually look like having any decent improvement of the financial system.
I say this because you can only register for the application as a Nigerian, and so it's not like a crypto asset that could be used across borders.
It's also a crappy application with a lot of bugs. I can't really see the silver lining.
In summary
If it looks like crap, sounds like crap, and smells like crap, chances are that it is crap.
This development ticks all the boxes of a white elephant project that's meant to distract the populace from something monumentally wicked going on in the background. I don't know for sure what it might be or if I'm right but the Nigerian in me is calling bullshit.
"Thanks to the e-wallet", we can now transfer naira easily. Actually, there was never a problem transferring naira and so, you've not solved any problem.
They talked about creating banking service for the unbanked but one still needs a BVN(Bank verification number) to register? Please make it make sense.
Contact & Support
Discord: belemo#9593
Twitter: https://twitter.com/belemo__
Telegram: uncleskipper
Email: [email protected]
ETH and BSC wallet: 0xC75E34E3ee9a343041B3322E1bD97b4940Ed721d
Bitcoin Address: bc1q635vre2jj9zhde9cyvflyz4h9c0p57gg3s3yre

Posted Using LeoFinance Beta
---
---