Do you pay tax on your Splinterlands earnings?///Summoner Spellbook Giveaway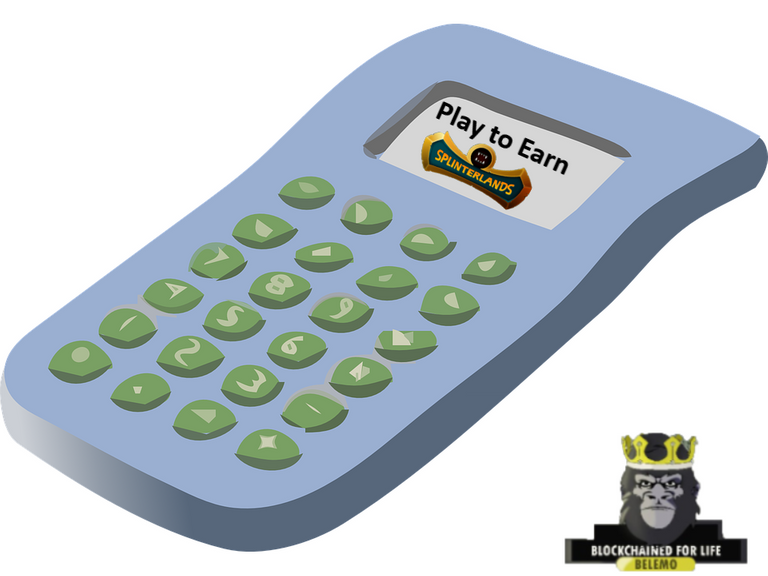 Two days ago, I was on the phone with @selfhelp4trolls on a Twitter space and it turned out to be a very extensive conversation. We talked about a bunch of things, including taxation in different countries.
I talked about how crypto tax in Nigeria doesn't exist in actuality and then continued to enquire about how it works in Japan.
My findings were rather interesting because they elaborated on what is an otherwise complicated taxation policy that hasn't quite caught up with crypto technology.
Play to earn and paying tax
During the conversation, I mentioned how a couple of things I don't understand about crypto tax and highlighted Splinterlands earnings.
My misunderstanding about the topic is a pretty straightforward question about how earnings from Splinterlands will be taxed.
This question is particularly for investors that participate in ranked battles and tournaments.
I know crypto tax is in the percentages, and I also know that I participate in roughly 30, battles per day, so am I supposed to track all of it?
Also, considering that you drop points and lose rank, which coincidentally means a reduction in your earnings per battle; if compared to your investment in the game, isn't that technically a loss? Does that mean a reduction in tax?
Are you a man or a Machine Business?
One of the discussions we had was also about who to pay tax to. Assuming you live in Japan but the crypto only enters your American account, who are you indebted to?
I also learned that some countries like America have you by the balls and you pay tax no matter where you are and then there are others like Nigeria that don't give a shit.
Assuming you live in Nigeria and then move to somewhere that gives a shit but your Nigerian bank account is still functional and receives naira, is it tax evasion to convert crypto to Naira and then send it over to your new account in the new country?
I learned that it might all be dependent on how you're operating; so it's either a personal thing or a business thing and the reaction varies between both.
More questions than answers
Conversations about crypto tax often lead to more questions than answers. Regardless of the country, I find that people hardly have specifics to give as a response.
This is obviously because the rules surrounding crypto are very complicated and that's mostly because the government still struggles with crypto acceptance.
Personally, I think everything would be a lot easier if the government just created their own unique crypto wallet for every coin, employed people to manage it, and then allow people to pay tax in any crypto they hold.
That way, we'll just desk with volume, rather than fluctuations in fiat valuations of the currency and other complications.
The crypto taxation system does not have any mechanism that can account for earnings from play to earn games like Splinterlands and others.
Until a proper solution is devised, there will always be misunderstandings about crypto tax. As if that isn't confusing enough, it's made even more complicated by earnings from dynamic sources like Splinterlands and other similar blockchain games.
Spellbook Giveaway
Just like last week, you don't have to do anything special and the winner will be chosen randomly on Saturday evening. Everyone who posts comments in this post will be eligible for the raffle, however, if you'd like to exempt yourself, you can indicate in your comment.
Contact & Support
Discord: belemo#9593
Twitter: https://twitter.com/belemo__
Telegram: uncleskipper
Email: [email protected]
ETH and BSC wallet: 0xC75E34E3ee9a343041B3322E1bD97b4940Ed721d
Bitcoin Address: bc1q635vre2jj9zhde9cyvflyz4h9c0p57gg3s3yre

Posted Using LeoFinance Beta
---
---