Exploring rental service, airdrop looming, and deck value rising
My splinterlands deck value has been riding the wave up in recent times, and it is all because of development work. Splinterlands is one of the bigger projects on Hive blockchain and their focus on development is reflecting on the market.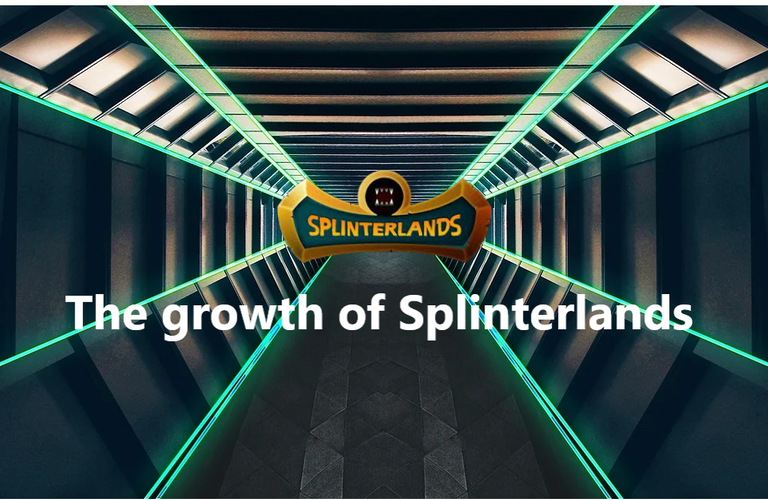 I checked on Peakmonsters this morning, as I always do, to get a price summary for the value of my deck and to my pleasant surprise, it rose by $500 since the last time I checked it. With my deck now valued at $2500, it is now one of the most valuable parts of my portfolio, and even though Splinterlands is a game, it is clearly not JUST a game.
Developing on the platform requires a lot of dedication and effort. You have to push yourself every day to complete quests, fight battles, and trade NFTs. So while it might seem like it's all fun and games, it ain't all fun and games, it's serious business.
Airdrop fever
I've received the most number of individual airdrops from Splinterlands card battle game. Most of the airdrops I received are based on the amount of Untamed or Dice packs I purchased until a new character is released.
However, the latest airdrop will be for the SPS governance token. There hasn't been any specific information about it but my eagle-eyed friend spotted something on Leodex.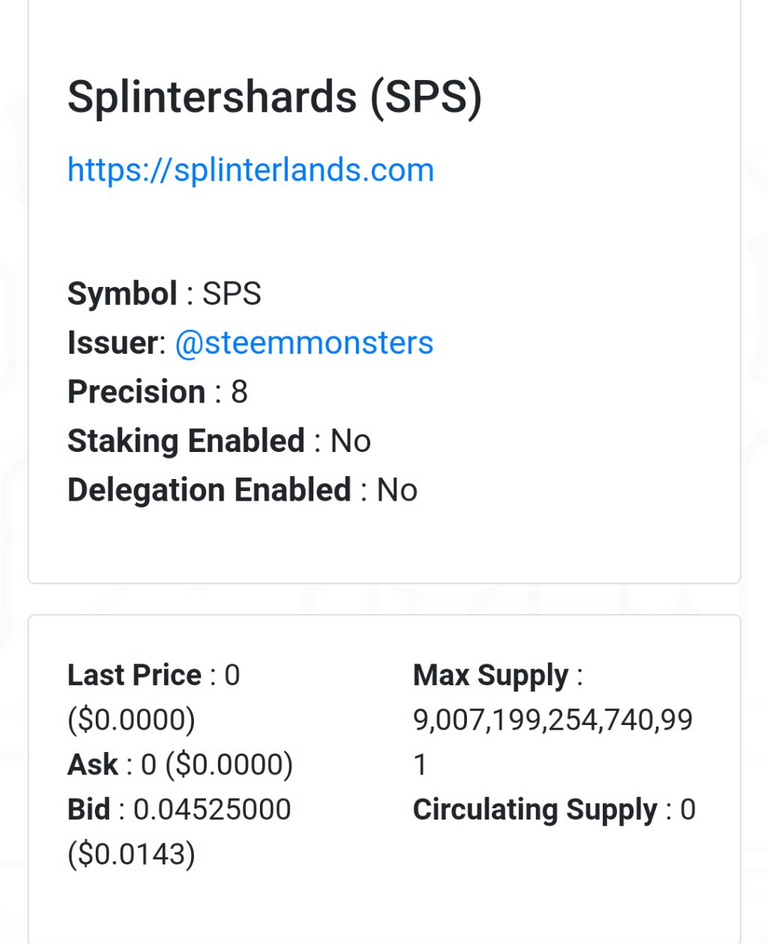 Is it safe to assume that the tokens have been created and so, distribution will soon begin?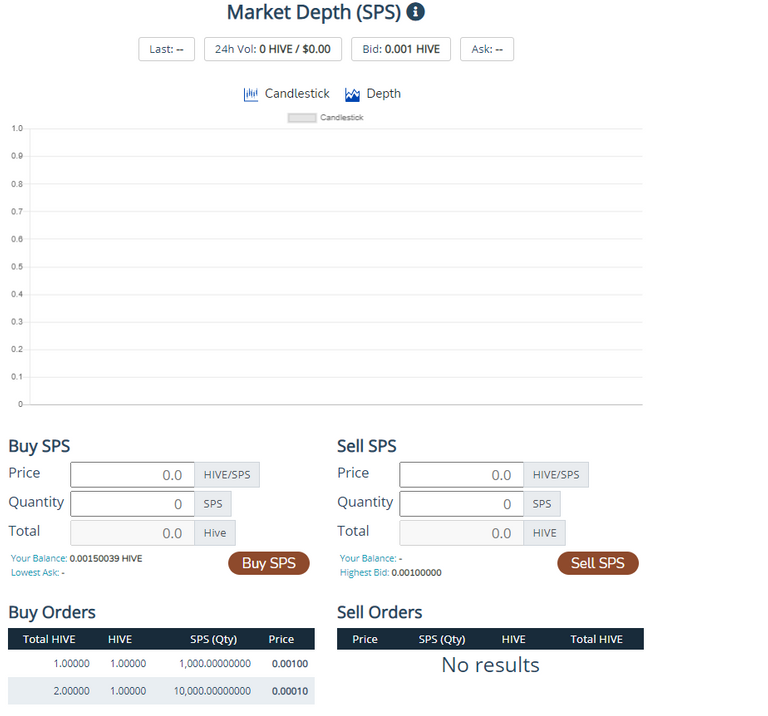 I went a little bit closer to the action, and it turns out there are already buy orders placed for the token. Is it safe to assume that there's going to be a dramatic buying frenzy when the distribution of the token begins?
Higher collection power
So while we're still on the topic of development, I am absolutely grateful for the addition of the rental system that allows users to pay with DEC. I tested it out by adding a gold foiled Yodin Zaku to my team and I have to say, the rates are fair.
Then again, the fact that monsters seem "cheaper" in DEC terms is due to the fact that DEC has been trading at unusually high levels recently. Judging by the current trading value of DEC, it is doing slightly better than the 1000DEC/$1 cap that the game seems to be steadfast to.
Anyway, the byproduct of this development is that I now have more funds to develop my deck and get to higher leagues. Last season, my deck was good enough to battle into diamond 2 league but my collection power didn't allow me.
Now that this rental system is in effect, I'll be able to keep fighting up to diamond 2 every season and paying for it with DEC that I generated from battles. It is an investment but unlike using peakmonsters that I had to pay with hive, this one seems less expensive and invariably, easier to bear.
More exposure
Another interesting part of the developmental work that SPlinterlands has been embarking on is the frequent marketing and exposure that the game gets. It constantly gets talked about on various websites and it is probably the most popular entity in the entire hive blockchain.
Splinterlands has tentacles that touch the furthermost parts of crypto space, and that's why it was very painful to see the official Twitter account get banned.
The #freesplinterlands campaign turned out to be successful and the account was reinstated on Twitter. However, it does seem a bit like a personal attack on Splinterlands by Twitter..... because they consider the game competition in the NFT market?
it is all speculative right now but what we can say for sure is that Splinterlands isn't done growing yet and in the months to come, there will be even more smart money/investors entering the game.
Other than the gaming experience, you can hodl or lease out your assets and earn passive income from them. It is an excellent model that will continue evolving and keep getting better as the days go by.
Please check out my Freelance gigs:
Contact me

Posted Using LeoFinance Beta
---
---