Hive's value transcends Bull or Bear market.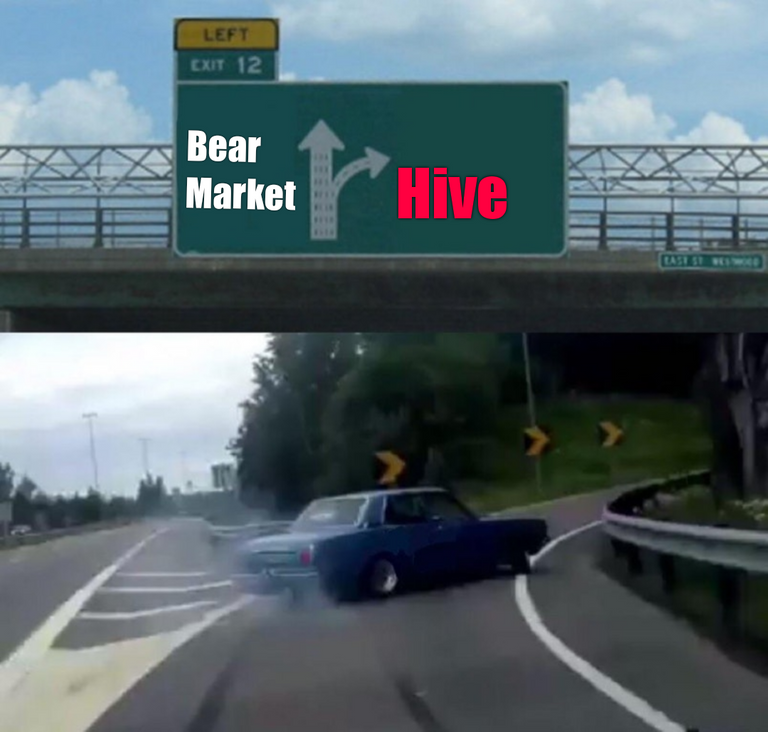 Everytime Hive pumps, the consensus is always that it is "the Koreans". I haven't checked but it is probably because a ton of trading volume emanates from Upbit.
In any case, it is fascinating to note that Hive has its own group of believers that aggressively trade it on exchanges.
In the same way, Hive has a large community of users that also use the network. Through games, blogging and all the investment opportunities, Hive offers users a variety of ways to have fun and earn from it.
When Hive pumped a bit yesterday, some users were of the opinion that perhaps it is time for the "Koreans" to become more active on chain.
Personally, I don't think it is necessary for our exchange department to diversify into blogging. I think everybody should be left where they are.
Don't get me wrong, I love having more people on chain and more Hive staked but let's face it, Hive is very Anglo-centric. Also, the trading department might not actually want to be content creators
Just watching
The Hive pump has been a welcomed distraction from the doom and gloom in the general crypto market.
We're pretty much veering off course and in the process, carving out our own identity in the market.
When you think about it, Hive's real value proposition is in the project and not just some asset for manipulators.
Hive blogging front ends can be likened to being a fusion between Medium and Facebook. So it has its own value, even without the crypto exchange market.
Now if you throw in the other bits of Hive that includes games and Defi applications, you'll find that Hive as a coin has multiple subtle layers of value accrual working in it's favour.
For me, this pump just feels like a timely reminder of our own unique position in the crypto market.
I'm neither spooked nor excited by activities in the market because I'm confident that most REAL assets with real value will bounce back.
Hive is one of the real assets in the market, so of course it will bounce back. In fact, I don't even consider this minor pump a "bounce back", it is more like a bubble.
Climbing up
The one thing that I like about the timing of this pump is that due to the state of the wider market, this small move ensures Hive climbs up the market ranking.
Prior to the Pump, hive was hovering at about $0.4 pee token and held a market rank of 195. At the time of writing, hive is at $0.59 and holds a market rank of 152.
I don't think the market has even caught up to the actual value that Hive posses. For now, most of the "smart money" is pumped into Centralised Venture Capitalist playthings with overleveraged foundations.
Eventually though, people will realise what they've been missing out on. At that point, Hive will take it's rightful place amongst the top rated cryptocurrency projects.
The bear market will weed out all the fakes and all the money will have no other choice but to flow into legitimate projects.
For now, we sit in the shadows and continue building the community. Every post, tweet, trade, code and activity that improves Hive just adds to the palpable pumpathon in the air.
Posted Using LeoFinance Beta
---
---