No SPS pump but I'm ready for the new summoner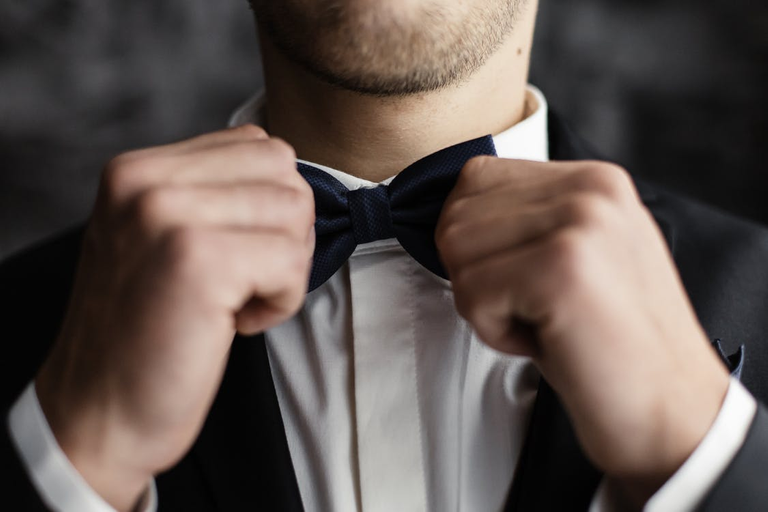 The price of SPS token has been slowly climbing but not really dominating the spotlight. The listing on Huobi didn't have the dramatic effect that many investors were hoping for, and instead what we've gotten is a sustainable rise in the value of the token.
I'm kind of disappointed we didn't get our minor pump but I guess that's just how things go sometimes. Since we're still in the thick of the bear market, I guess there weren't that many spot traders looking to wash trade the governance token of SPlinterlands higher up the ladder.
Whatever the case though, this takes nothing away from the fact that Splinterlands, through SPS, now has a presence in one of the largest central exchanges in the world. For what it's worth, I'm still 100% bullish on DEXES but at least those who still rely on CEXES can get their hands on SPS.
I'll still continue holding some SPS token liquid, hoping that something good could happen in the market. I hate that I'll be missing out on the staking reward but I'd hate it even more if I miss the opportunity to squeeze out extra value from my SPS token.
New Summoner on the way
While SPS trading activity hasn't exactly been too exciting, the pace of pack purchases has dramatically increased. In my opinion, the major reason for this resurgence is the DEC discount as I like to call it.
At the time of writing, each Chaos Legion pack can either be bought with 4000 DEC or 4000 SPlinterlands credit. Credit is pegged at 1000 to $1, so buying with credit means it is $4 but DEC is far cheaper.
Since the current market value of DEC is considerably less than the Splinterlands credit pegged price, investors have been buying thousands of Chaos Legion Packs at what I consider a discounted price.
I even decided to gamble a couple of hundred Hive as well, as I managed to get my hands on a little over 100 CHaos Legion packs. In a couple of days, I intend to go back into the market and add a couple more packs to my collection, particularly as the new summoner is on the way.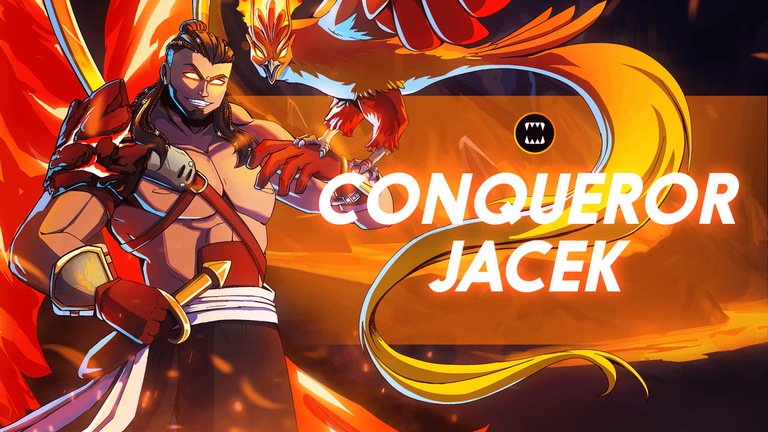 source
Jack is a fire summoner coming to the game that looks well and truly like a proper agent of chaos. What he brings looks set to really bring chaos to battles.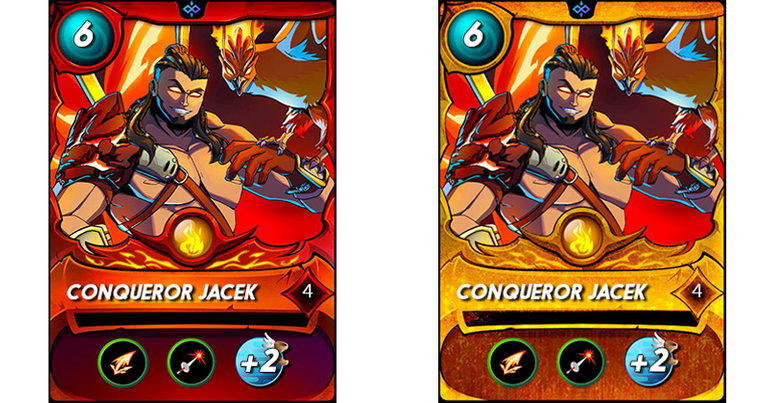 Jack looks set to bring proper Chaos to your fire deck as he not only boosts speed and offers armour piercing but also throws in the real chaos ability with that Scattershot ability that could hit pretty much anything in battle.
As far as I can tell, Scattershot supersedes Snare, Sneak and Opportunity ability. So you should be prepared for some chaotic battles in the near future. I hope I will be eligible to snag three or more of this beautiful beast of a monster through the airdrop.

Posted Using LeoFinance Beta
---
---