Silver chests aren't great but they're not so bad either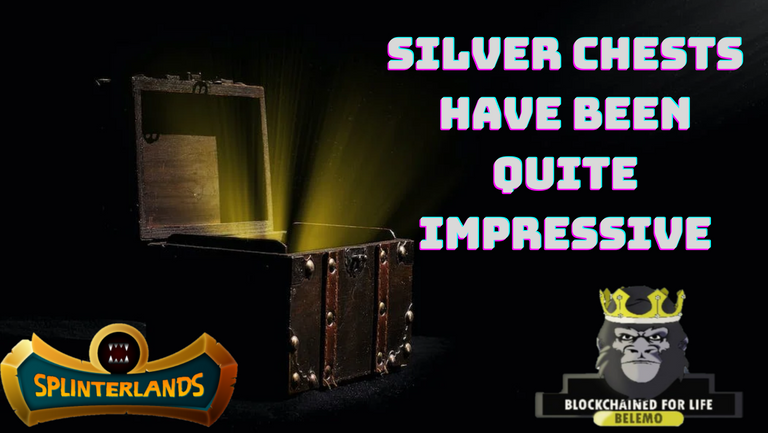 I've spent the past couple of seasons brawling my way up in Silver league and then moving to Gold league at the end of the season. This means that my daily focus rewards are Silver chests and my end-of-season chests are gold chests.
Over the course of the season, I average 10 silver chests per day and this amounts to around 150 chests overall. Generally speaking, the rewards from the Silver chests have been more impressive than I expected.
At the end of the season, I usually accumulate 50-50 Gold chests and they often offer underwhelming outcomes. In fact, for the most part, I've noticed that my Silver chests from daily focus have brought better rewards than the Gold chests.
Sometimes I imagine how awesome it would be if I were actually brawling for Silver chests for the season, then I remember how much I hate brawling in Bronze league and scrap the thought. Assuming I did, I'd most likely be pulling in upwards of 70 Silver chests at the end of the season but no need to think about that now.
Improve my average
Yesterday I talked about how I intend to make some changes to cut down costs and one of those changes includes spending more time participating in ranked battles. My short-term plan for the Silver league will be to find a way to perhaps get more chests daily.
I've recently been employing a strict system of managing my energy capture rate that has seen my ECR hover between 80-100%. The challenge now is to squeeze in more ranked battles into my plan while maintaining the ECR level.
I'll start slowly and work my way up. Generally speaking though, I think can achieve it.
Deck value dropping
Sometime yesterday, I was also looking at my deck and figuring out how I could squeeze out some funds from my dormant assets in Splinterlands. The way I see it, instead of sitting idle, I might as well liquidate you and put that value into SPS token and stake it.
At the time of writing, there's more incentive to stake SPS than to hold assets and that's something that I'm looking to improve. The daily GLX airdrop from staking SPS isn't huge or anything but it is technically free money* that I'm earning from staking a different asset that still offers 24% APR.
Unfortunately, things have been characteristically gloomy in the SPlinterlands market since it is somewhat a reflection of the general crypto market. According to Peakmonsters, the market value of a number of my assets has dropped significantly, condemning me to receive a cut price value for my assets.
Despite the dip in price, there's still some value from the assets and so, I'll be selling a couple of SPlinterlands assets to raise funds for SPS. Stake the SPS, and earn more GLX.
Right now, GLX seems like the hottest shit around and as the APR continues to drop due to the hive horde, I have to be looking at ways to get more tokens.

Posted Using LeoFinance Beta
---
---